Calling all Aberdeen foodies: Deliveroo hunts for three 'Rooviewers'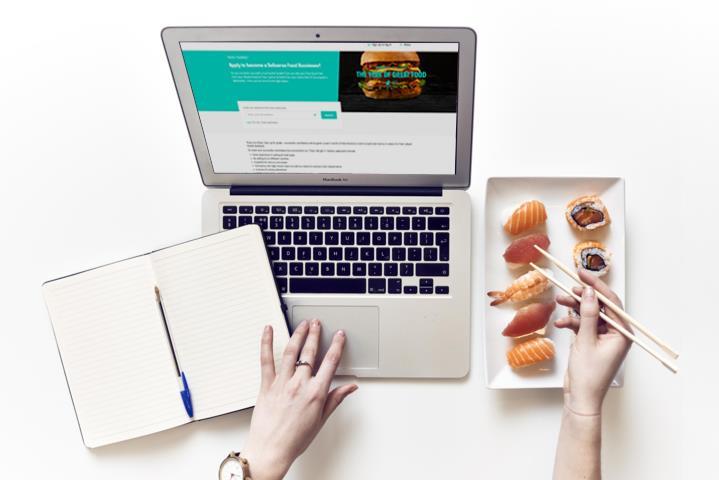 Do you consider yourself a true foodie? If the answer's absolutely, then this job may be the one for you.
Deliveroo has today announced it's on the hunt for three food "Rooviewers" who will be given a year's worth of credit to taste test menus in return for feedback.
The search for 'Rooviewers' has been launched in celebration of the food-delivery platform's new national brand campaign "Deliveroo Presents: The Year of Great Food".
The new roles are designed to help the delivery company trial the thousands of options available to order and help identify hidden gems.
Anyone who is familiar with both high-street chains and local independent eateries and is willing to try different cuisines can apply.
If successful, over the course of the next 12 months, Rooviewers will provide the food delivery service with written reviews of restaurants and food experiences as well as images and video content of them taste testing dishes.
In addition to investigating their own local area, the select three will be sent dishes from restaurants all over the UK to taste and review.
Aisha Jefferson at Deliveroo said: "Great food is there to be discovered and we want to help more people find it.
"We know our customers love food, everything from local favourites to high-street staples, so this is an opportunity for any Deliveroo devotees with a good palette and a taste for great food to trial new, mind-blowing meals.
"In the past year, we've welcomed over 20,000 new restaurants on the platform, now we need three curious connoisseurs who 'get' food as much as we do to hero the hidden gems and help us in our year of food discovery."
Click here for more information and to apply.
Applications are open from today (Janaury 21) until Thursday February 4.