BrewDog Distilling Co.'s journey of passion for perfection as demand for Aberdeenshire drinks firm booms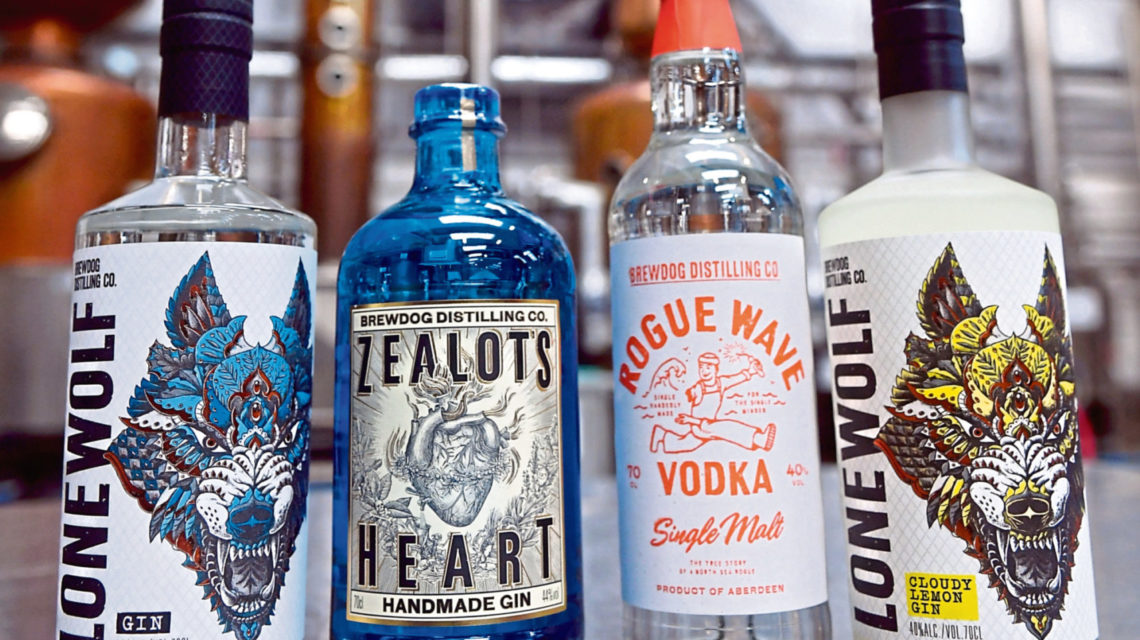 From grain to grass, BrewDog Distilling Co. distil their superior spirits range from scratch in the north-east.
Comprising three gins, a vodka and a botanical rum, the product portfolio has been evolving ever since BrewDog first moved into spirits in 2017.
But despite the line-up continuing to expand, one aspect that has remained consistent over the years is the brand's passion for quality.
BrewDog Distilling Co. – which is situated in Ellon beside BrewDog's headquarters – mill and mash their own grain, as well as ferment their wort and distil their spirit.
Made in small batches, the four-strong team monitor each process to ensure the final product is nothing short of perfection.
Distiller Daniele Buonincontri joined the BrewDog Distilling Co. team in 2016, where he was introduced to the world of spirits by Steven Kersley – head of distillation.
Fast forward to today, the brand have launched a series of popular gins, including LoneWolf, LoneWolf Cloudy Lemon and Zealot's Heart, as well as Rogue Wave vodka and Five Hundred Cuts botanical rum.
Inspired by the fascinating distillation process, Daniele has developed a healthy obsession for the spirit industry.
He said: "When customers ask me what makes us different from other distilleries, all I need to do is convince them to taste one of our products.
"After this, they know my response within minutes because the quality is noticeable from the get-go.
"We make everything from scratch and are a quality-obsessed distillery, making superior spirits.
"The team and I believe in making them in a different way to others in the market, driven by the need of higher-quality drinks within the industry.
"The secret is our passion and enthusiasm in what we are doing, every single one of us is a perfectionist and obsessed with quality."
Featuring a variety of stills, the distillery is home to what is thought to be the UK's tallest column still, coming in just shy of 60 feet tall.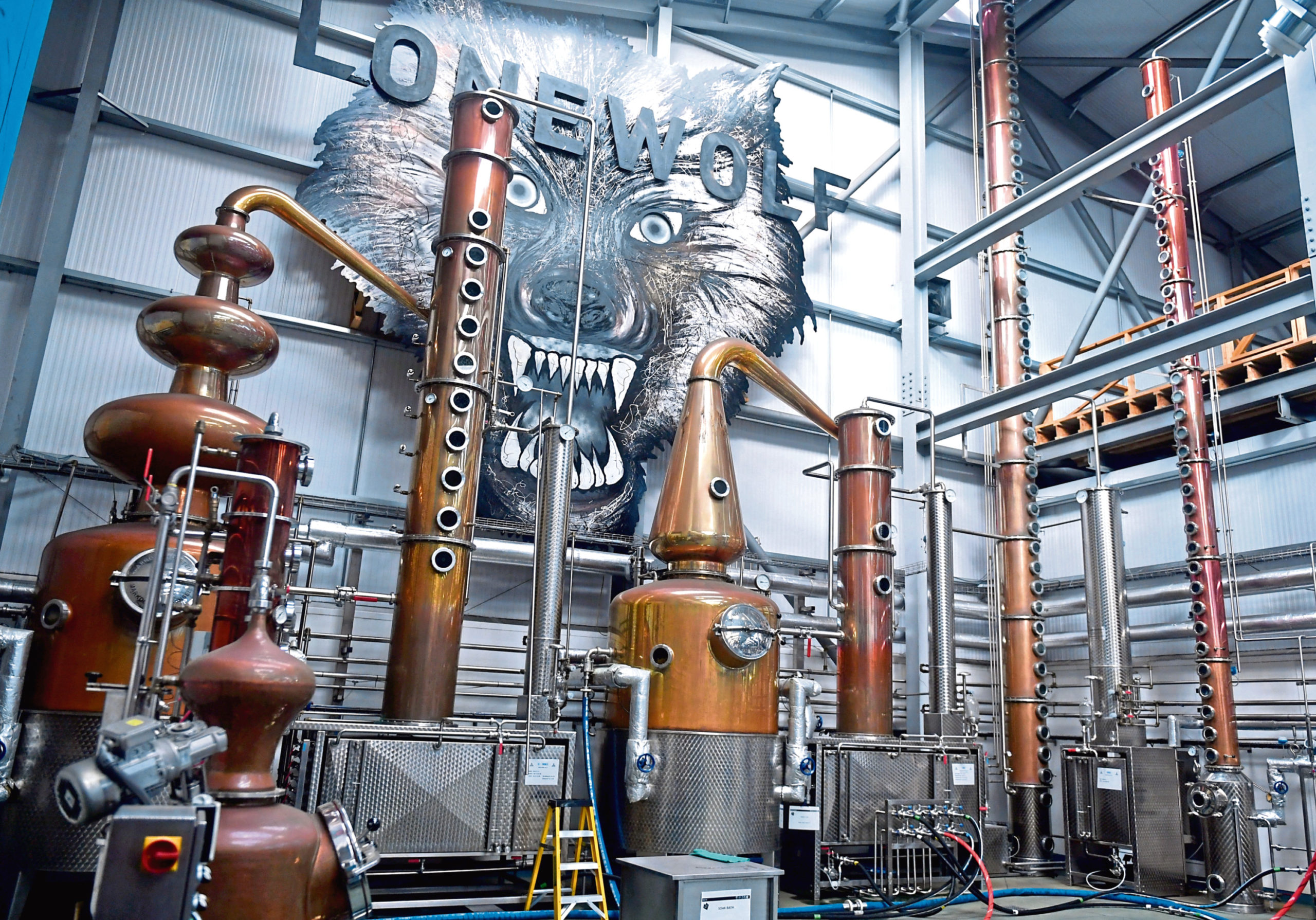 Joining forces with BrewDog's triple bubble still, the two work together to create the venue's base spirit – Rogue Wave vodka.
Daniele explained this can either be "bottled right off the bat or redistilled with premium botanicals, to create their gin portfolio."
He added: "Our gin is created from scratch using Rogue Wave, which takes three weeks to make.
"We produce our own wash – the liquid at the end of fermentation – fermented with our very own yeast, then distil it twice.
"The first distillation through the triple bubble still confers a smooth palate. And the second distillation happens in our 60-plates column – which separates the mixture into its component parts.
"LoneWolf gin is our flagship gin and we distil 14 different botanicals to make it, including lavender, kaffir lime, Thai lemongrass and angelica root.
"Some of these are macerated overnight in spirits to extract the essential oils found in the botanicals. And as for others, they're added to the still right before distillation, ensuring a fresh and delicate aroma.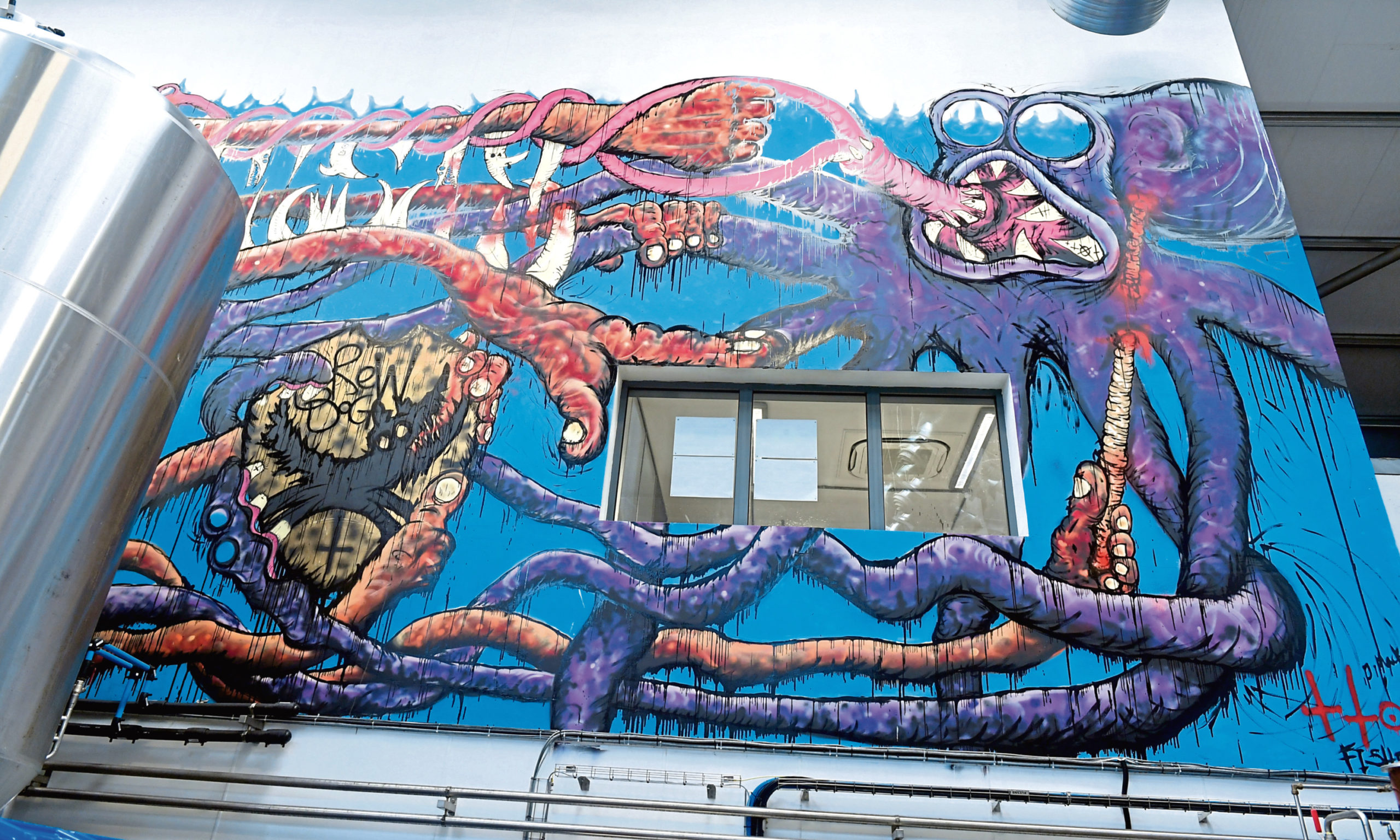 "The distillation is then run slowly, allowing copper contact between the spirit and copper still, which is responsible for an intense, clean and smooth spirit.
"LoneWolf Cloudy Lemon gin requires a further step because we macerate fresh Sicilian lemon peel in the spirit for a minimum of seven days.
"This is to confer a balanced but punchy lemon aroma and a juniper finish aftertaste."
Made for thirsty sunny days or those who relish punchy flavours, the LoneWolf series is now enjoyed by gin-lovers across the globe.
But when it comes to their premium-quality expression, Zealot's Heart, Daniele says this is the "alpha of the gin range".
He added: "It took 197 trial distillations and 17 different botanicals before the team and I perfected the final recipe for Zealot's Heart.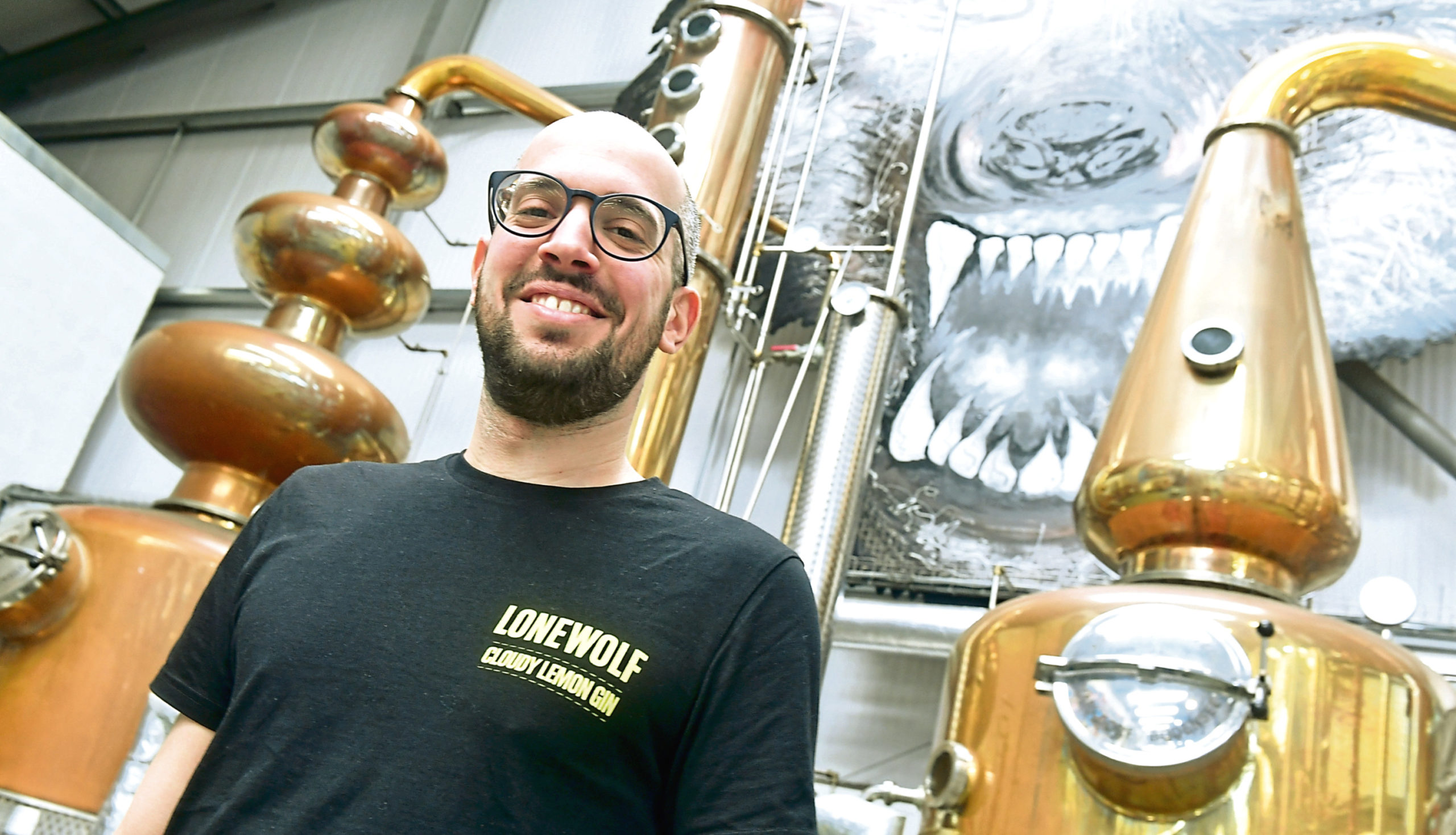 "Juniper is the king, followed by a spicy and tingling character given by Szechuan pepper, Asakura Sanso pepper, and refreshing bright notes of cardamom.
"Lavender, meadowsweet and lime peels are used to create the complexity needed. They also support the juniper and peppery notes, as well.
"And with regards to our Five Hundred Cuts botanical rum, we require white rum to start its journey off."
The distilling team even produce their very own white rum to be used in the production of Five Hundred Cuts, too.
Daniele said: "We purchase molasses – a black treacle – and ferment it with distillers yeast and red wine yeast to confer tropical notes of pineapple and lychee.
"Once we have our fermented wash, we proceed with a double distillation to make our white rum.
"Part of this white rum is macerated with spices like allspice, cinnamon and nutmeg. These botanicals will confer the backbone aroma and colour of Five Hundred Cuts.
"The other part is redistilled with fresh orange peel and other spices to make a distillate concentrate, which will be then blended with the previous maceration to confer complexity and palate of the Five Hundred Cuts botanical rum.
"The final step is the addition of Muscovado sugar to improve the body and aroma complexity."
BrewDog Distilling Co. has already proven its ability to challenge preconceptions about spirits.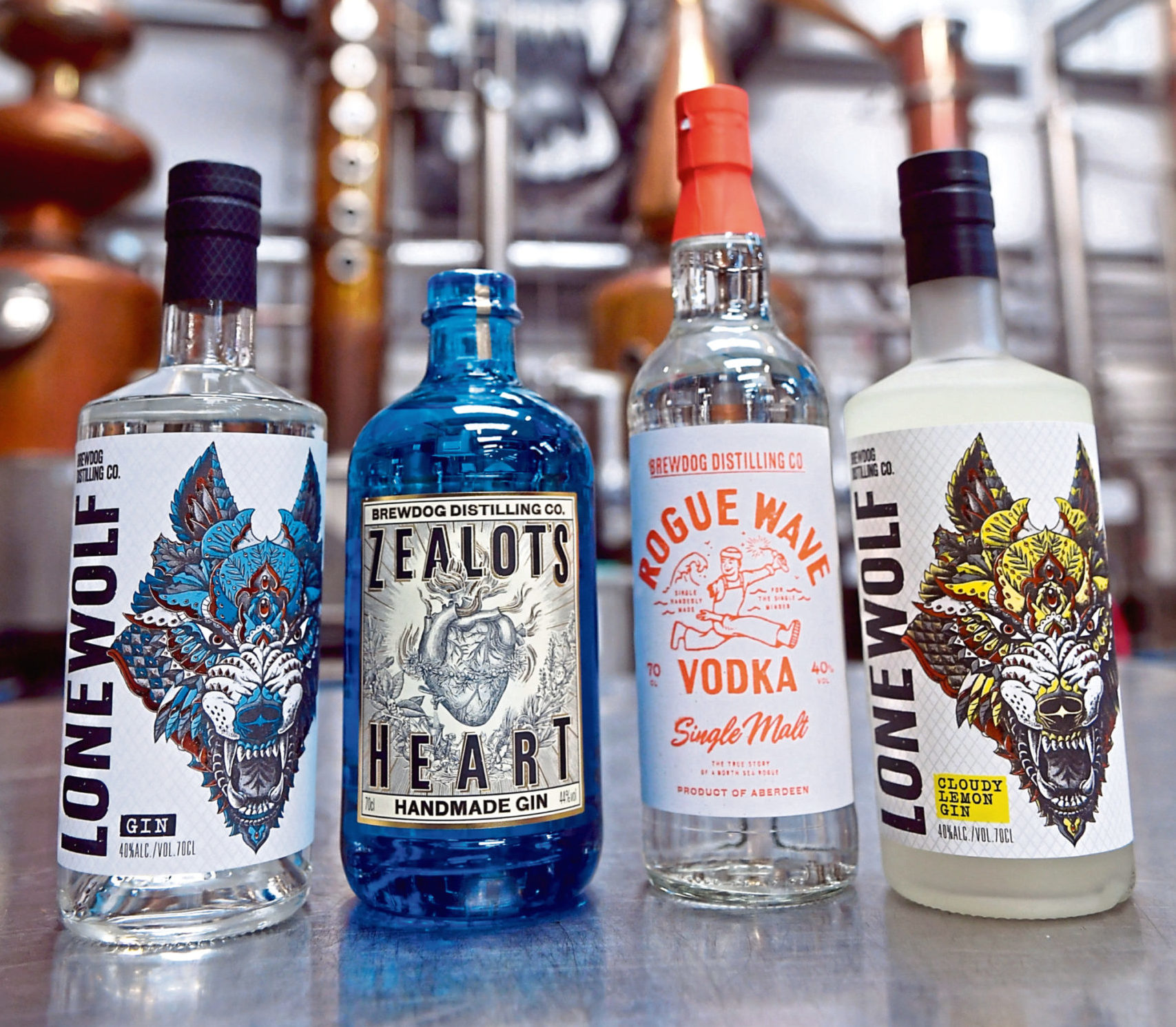 With the impressive skillsets and in-depth industry knowledge shared by the distillers, each product in development is sure to go down a storm.
Daniele said to supply the demand, he and his colleagues have to constantly work flat out.
"The team includes myself, Steven, Jamie Muir and and Dzeti Zait, and we're responsible for the production," he said.
"Although this year has been a successful year for BrewDog Distilling Co. with the release of our gin portfolio and spiced rum, we don't intend on stopping here.
"Our goal is to scale up these products so they become available to a wider audience, without compromising the quality.
"We're currently developing Scottish Shochu – a Japanese beverage distilled from rice, barley, sweet potatoes, buckwheat, or brown sugar – which will be the first ever Shochu derived from Scotland.
"As well as this, the brand have some amazing rum and Scotch whisky ageing in barrels. Hopefully, we will soon have them ready for release.
"Quality is our driving force. If we think our spirits need additional time to stay away from the public and relax for a longer period in the barrels, we will give them the time they need.
"Exciting times are ahead for us with some interesting spirits coming up, so stay tuned."
Visit brewdog.com to view the spirits range and find out more.