Aberdeenshire's Rora Dairy produces deliciously healthy yoghurt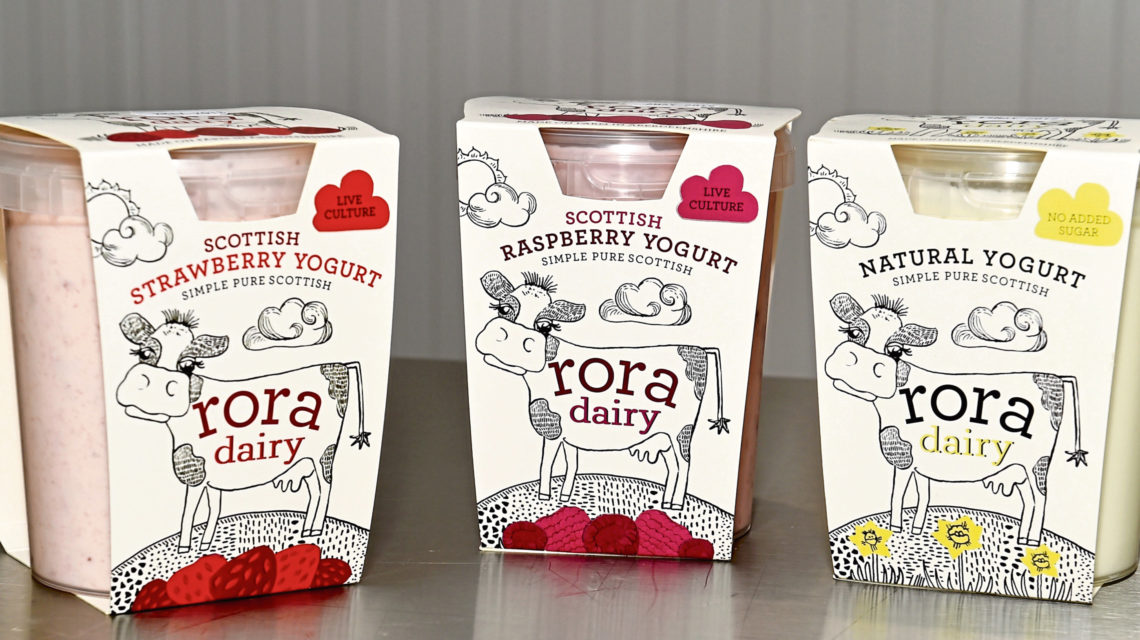 Launching their yoghurt business Rora Dairy in 2017, Jane and Bruce Mackie are passionate about producing healthy yoghurts using local ingredients.
The married couple live on a beautiful farm – Middleton of Rora near Peterhead in Aberdeenshire.
This is where Bruce's family has been farming for many years and now run a dairy farm with 240 cows. The pedigree herd, which is made up of Holstein Friesian and some Jersey and Norwegian Red cows, produce more than 2 million litres of milk each year.
Since Jane and Bruce believe it's their attention to the cows' wellbeing and welfare that helps them make a delicious yet healthy yoghurt, they built a modern shed for their herd.
Run by robots, the shed allows the cows the freedom to choose when they're milked and it also enables them to wander into the milking areas by themselves. Investing in this award-wining shed not only helped the Mackie family increase the farm's milk production, but it also keeps their cows happy.
We caught up with Jane to talk about Rora Dairy's yoghurt business.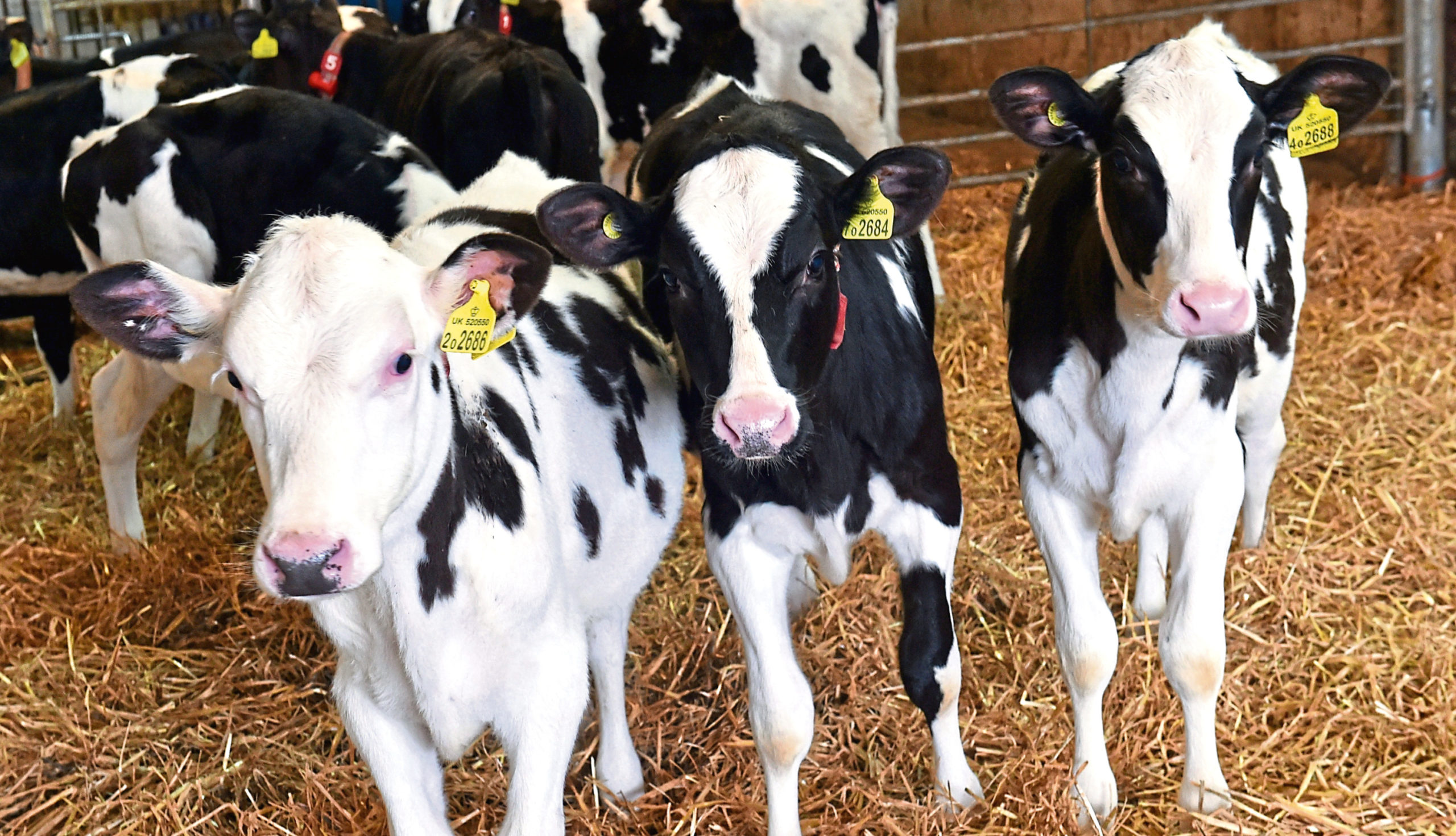 What would you like everyone to know about Rora Dairy yoghurts?
Our yoghurts are healthy and full of flavour. We work very hard to have fewer than 10 grams of sugar in our yoghurts and most is natural sugar from the fruit we use. We did a market analysis before setting up our business and there were an awful lot of yoghurts on the market which were unhealthy. It's different now – some large brands have now started focusing on health and fitness. But traditionally, yoghurt for children used to have a lot of sugar in it.
---
Was that what motivated you then to create a really healthy brand?
Yes. I was always very aware what we were feeding our own children and it became apparent that yoghurts were one of the products that really weren't the best at the time.
There's definitely a desire and a need for healthy yoghurts. We don't use any additives either.
---
Do your children love the yoghurt as much as you hoped?
Yes and it's great to watch. My children eat a lot of our yoghurt when they're studying and doing school work. I often find a lot of empty pots of yoghurt in their rooms, which is nice. It's definitely a healthy snack. We also often add granola to it for a bit of crunch.
---
Is it important to you to use the freshest local ingredients in your yoghurts?
Absolutely! We use our milk – obviously, and we also use local fruit and honey. The honey comes from Perthshire and we get our fruit from Aberdeenshire's Castleton farm.
---
How many yoghurt flavours do you offer just now?
At the moment, we have strawberry, raspberry, blueberry and Scottish heather honey and then we also offer natural and natural set yoghurts, which have all the benefits and flavour of our natural yogurt but are set into a wonderfully firm, smooth and spoonable product
---
Do you plan to launch any new flavours?
Yes, we actually plan to launch two new flavours in January.
---
Which one is your favourite at the moment?
My favourite must be the natural yoghurt and when I'm tired I tend to eat the raspberry one because it's a bit sweeter.
---
What does your typical day look like?
I get up at 6am and get the milk. I meet my husband at 6.45am and we put the yoghurt on and then we pasterise and incubate it and we have it rest for about five hours. And then we pot it. The following day we bled in the fruit. It's quite a long day. We pretty much work from 7am to 7pm. It's definitely a labour of love.
---
Where can locals buy Rora Dairy yoghurts?
We are delivering yoghurts to a range of local farm shops as well as Morrisons and Sainsbury's in Scotland, which is going very well. And we're also starting to deliver to farm shops in England as well.
---
Is animal welfare and sustainability core to your business?
Absolutely, we are always looking for ways to make the business more sustainable. We were looking at glass pots, but it's very expensive to ship. And when you're transporting heavy materials, it doesn't really balance out the environmental issues. We also have to consider the hazard of having glass in factories. So it's not that we don't pay attention to the environment, but at the moment, there is not a suitable alternative to our pots. But I'm constantly looking at different ways to make Rora Dairy more sustainable.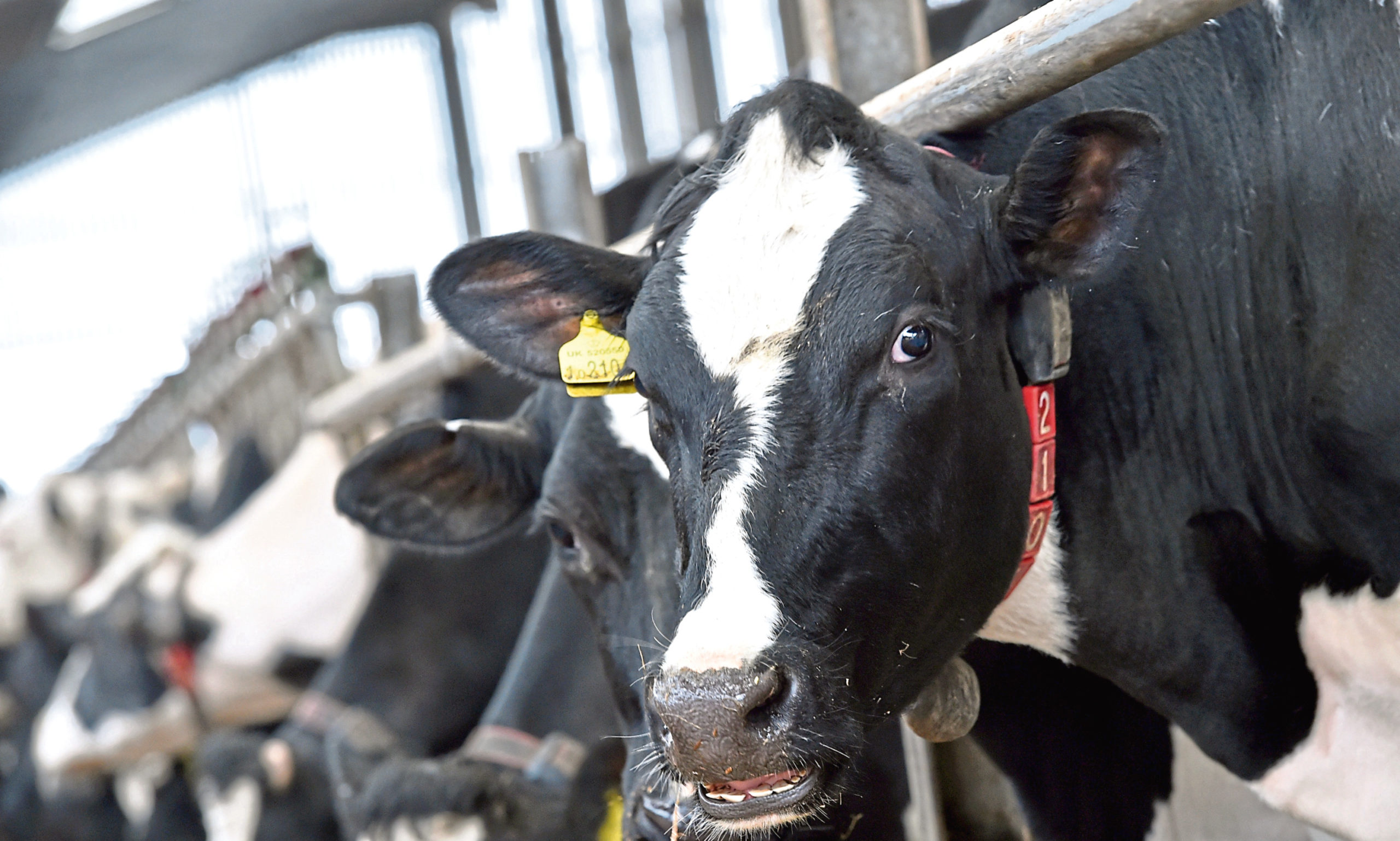 ---
Do you still support the Send-a-Cow charity?
We do indeed. The charity helps African families out of poverty though creating small but viable farming enterprises. But we also started working with Aberdeen Cyrenians, which helps people affected by homelessness, violence and domestic abuse, because we felt like we should support a local charity – especially during these difficult times. And we also collaborated with the Kemnay Farm Shop to make sure local schoolchildren had access to yoghurt for their school lunches.
---
Have you also worked with care homes in Aberdeen or Aberdeenshire?
Yes,. We've given a lot of yoghurt to care homes in Peterhead, Fraserburgh and Ellon during lockdown.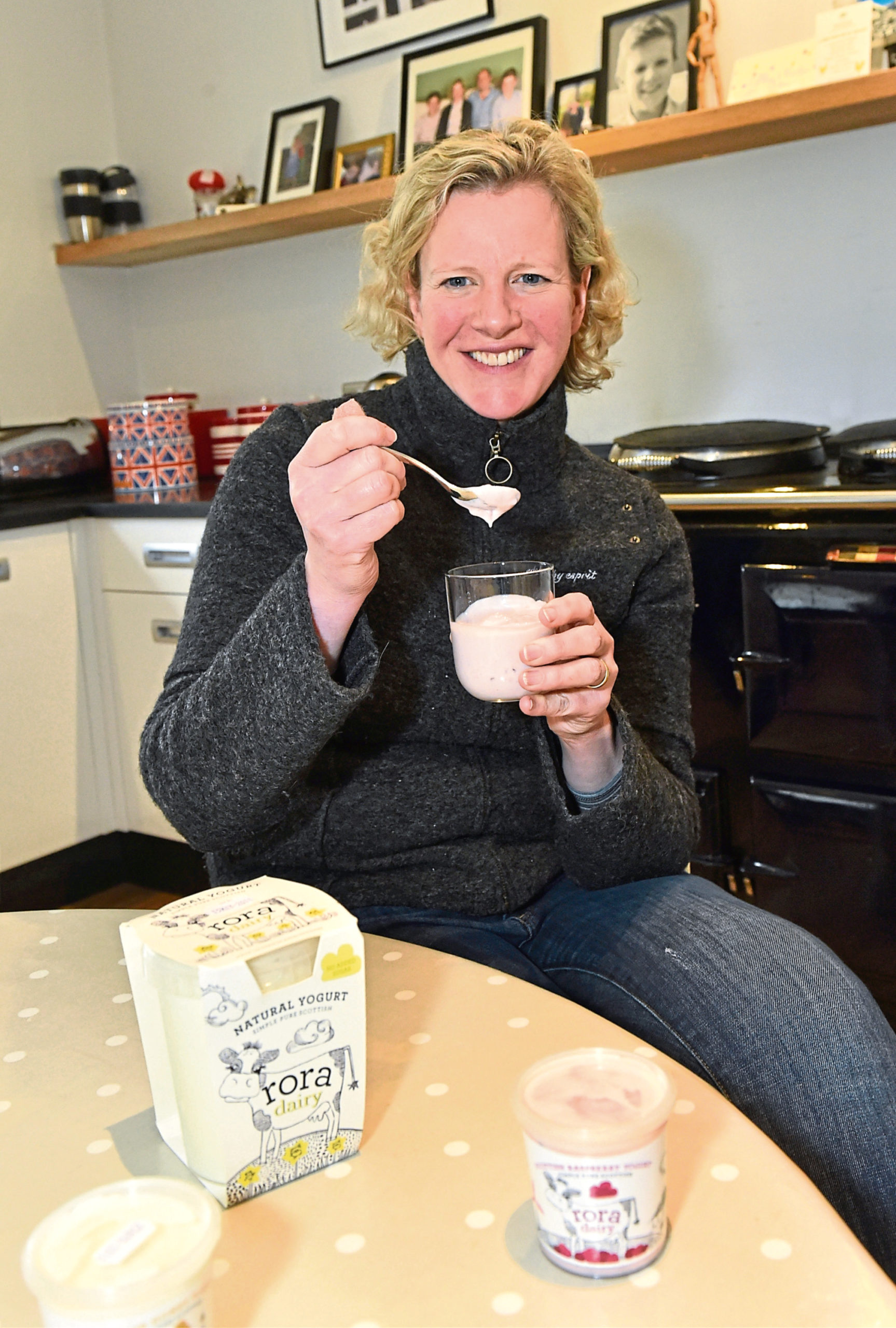 ---
How many staff do you employ?
We employ three staff members part-time on the farm and three on the yoghurt side of business. We're a great team, we're very lucky. Everyone works very hard and they are really committed.
---
Did you host any tours of the farm? Pre-coronavirus, of course.
We had a pop-up shop in the summer because there was a local demand. We had hoped to give farm tours, but because of Covid-19, every time we were about to plan it, there was an outbreak. We didn't want to put people on the farm at risk, but we'd like to do more tours in the future. We had an open day a couple of years ago, which was a huge success.
Visit www.roradairy.co.uk for more info