Aberdeenshire spirit wins at this year's International Gin Masters awards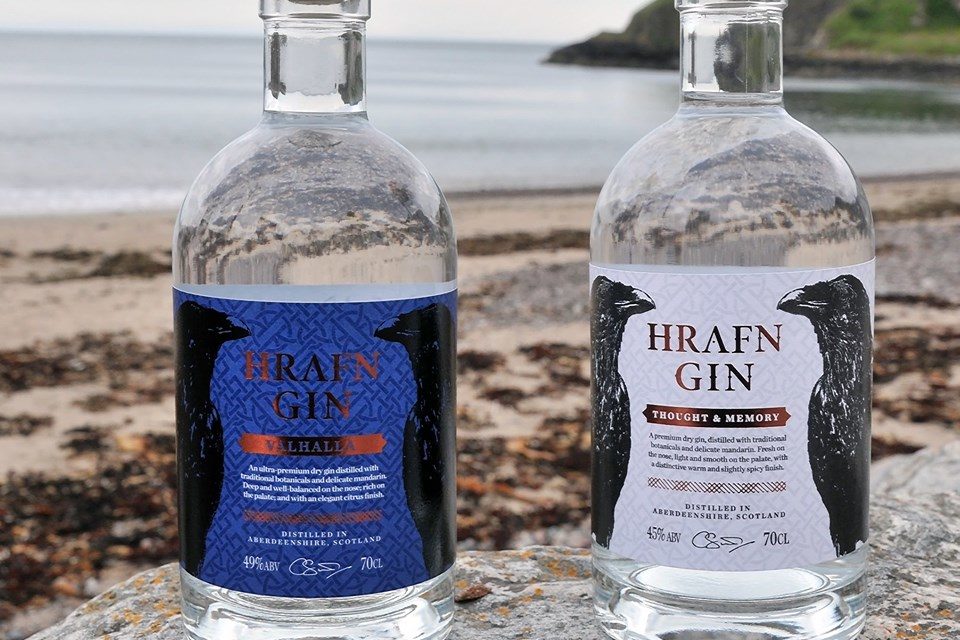 Raven Spirits Limited is raising a glass to celebrate its success at this year's International Gin Masters awards.
The Aberdeenshire-based gin company received two gold medals at the prestigious awards organised by The Spirits Business.
Raven Spirits has been recognised for its HRAFN GIN 'Thought & Memory' with a Gold Medal in the Ultra-Premium category.
The firm's seasonal HRAFN GIN 'Winter' edition was successful in the Contemporary category, taking a second gold medal.
Callum Sim, managing director and co-founder of Raven Spirits Limited said: "This is yet another amazing achievement for our young brand and I am personally delighted to see these Ravens flying high.
"I am grateful to the judges, as experts in the field, for these awards, which gives me great confidence in our endeavours to continue to produce gins of great quality."
Callum's brother, Peter, the firm's operations director and co-founder, added: "The Gold Medal for 'Winter' is very special to me, this was an expression born from a flash of inspiration.
"This gin, infused with frankincense and myrrh, has now been joined  by 'Gold', bestowed on it by the International Gin Masters."
Click here for more information and to shop.