Aberdeenshire restaurant and fish bar serves up only the freshest seafood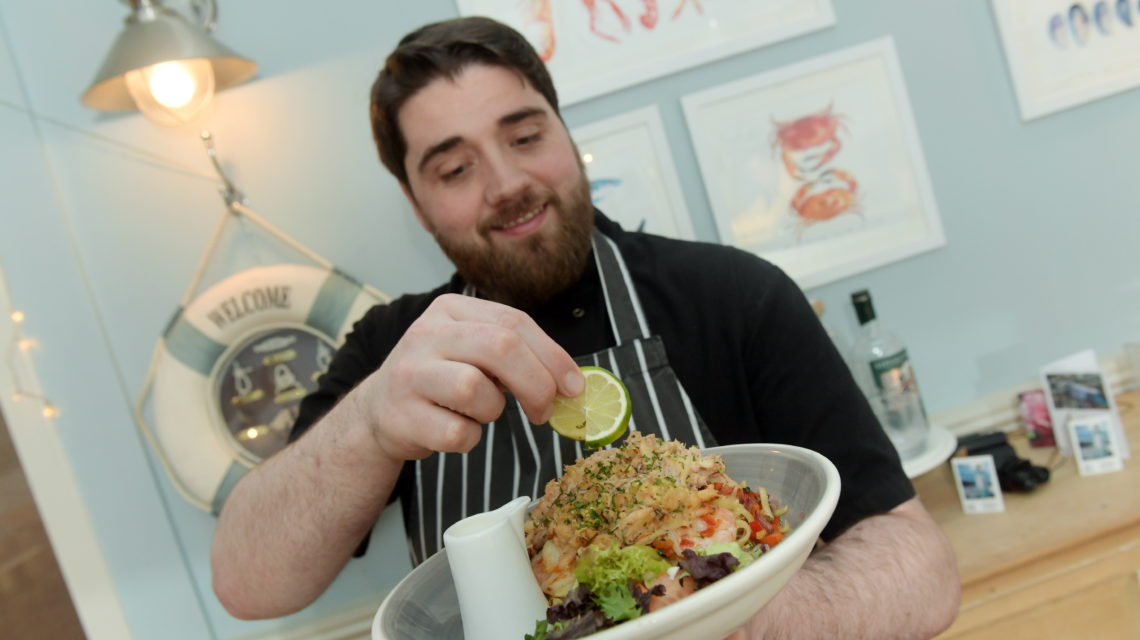 Jonathan Dickson has always been passionate about seafood; it's what drove him to become the head chef at one of the north-east's most popular seafood restaurants.
The Quayside Restaurant & Fish Bar in Gourdon has become an institution, offering up exquisite food in its restaurant while its takeaway fires out countless fish suppers.
Boasting picturesque views overlooking Gourdon harbour and the North Sea, it was hard for Jonathan, who hails from Montrose, not to fall in love with the place after first arriving there a year ago.
Most recently it was crowned one of the top six fish and chip restaurants in the UK at the 2019 National Fish and Chip Awards in January and also bagged the Best Seafood Week Campaign award.
Jonathan says it's winning accolades such as these, as well as being recognised for the restaurant's passion for sustainability that has helped to make his job so rewarding.
Quayside Restaurant & Fish Bar recently won big at the 2019 National Fish and Chip awards – how did that feel?
To win the Best Seafood Week Campaign and be named one of the UK's top fish and chip restaurants is unbelievable.
It was an amazing feeling when we were awarded these titles. It felt like I was doing something positive with my career.
As part of being in the top six, I got to go down to London. We went for a training day at a fish school in London, which was really good, so that was excellent. It was in Billingsgate Fish Market which has a training school above it.
We were learning all these different knife skills and how to cut different species of fish, it was very rewarding.
It's brilliant to be recognised not only for the restaurant and our food, but for our passion towards supporting the industry.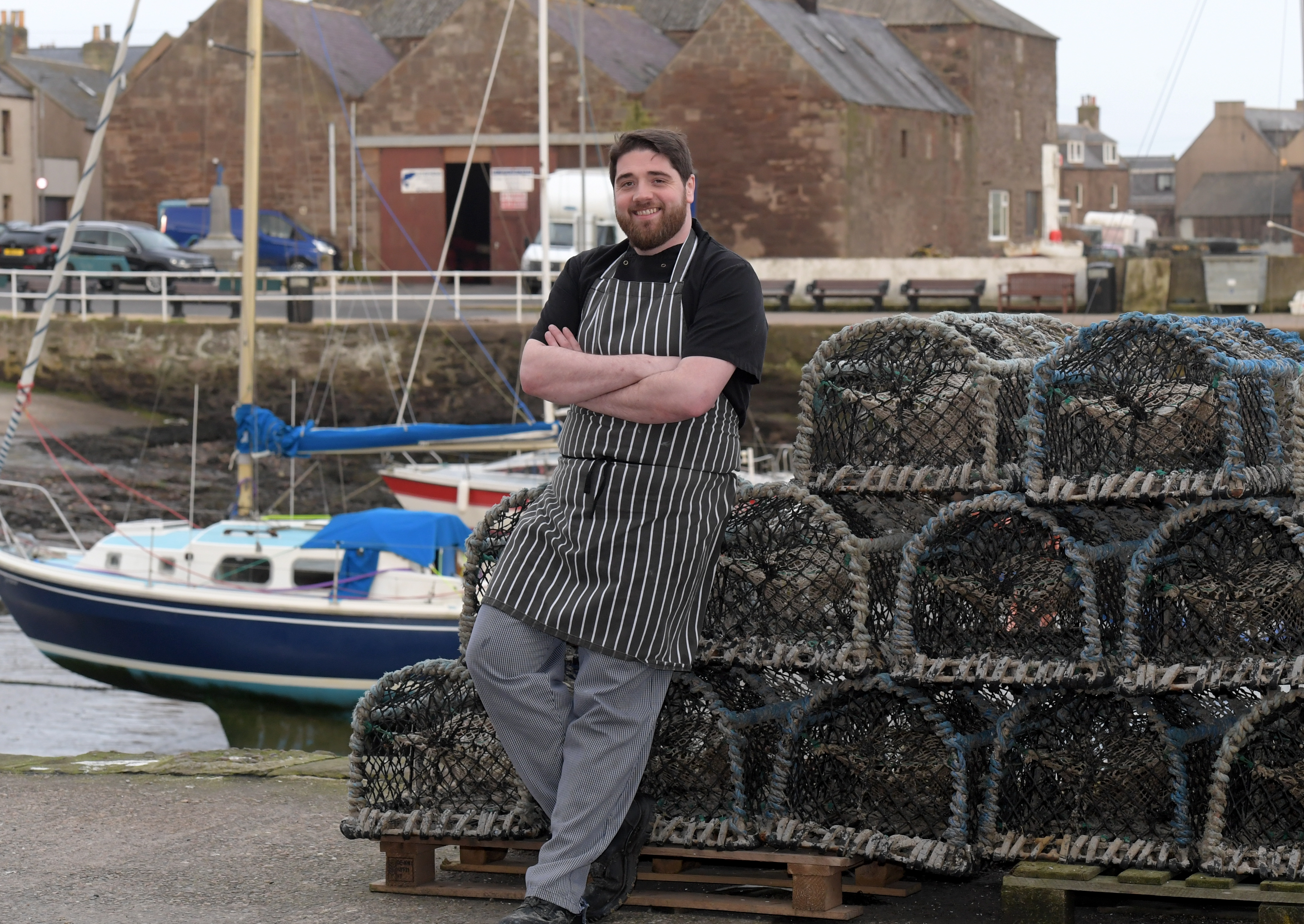 It sounds like a fantastic experience – what was it about the industry that attracted you to becoming a chef in the first place?
When I was a teenager my uncle moved to Germany and became a chef and I always wanted to follow in his footsteps. After I finished school I went to college and studied Professional Cookery and Culinary Arts for three years.
I stuck around in Montrose for a while learning as much as I could. I had a family quite young and it wasn't until I was in my late 20s that I decided to start taking my career more seriously. I developed a real passion for it and was hungry for more. I worked at the Hillside Hotel in Montrose for three-and-a-half years and that's where I really found a lot of my passion for what I wanted to do.
So what was it that attracted you to work at the Quayside Restaurant & Fish Bar?
I was interested in seafood and Quayside seemed like the perfect fit. I've been working here for a year now. When I arrived the posting was for a sous chef and it was advertised that the successful candidate would be trained to be the head chef.
But having been the head chef at the Hillside Hotel it didn't take long for me to move up, which was really good. The owners, Noel Brown and Ewen Lovie, were really there to help grow me as a manager and to look at gross profits and understand that side of the business from a chef's perspective. I learned a lot about stock control and have continued to learn more, which has been very helpful.
Would you say your menus are quite seasonal?
Definitely. Seasonality has always been important to us and to have a seasonal menu shows real effort in what you do. If you're thinking about people's tastes then you can't go wrong working with the seasons. Our menu usually features seasonal, local produce which our guests love. If you can get fresh, high quality ingredients from your local shop or suppliers that's a huge bonus.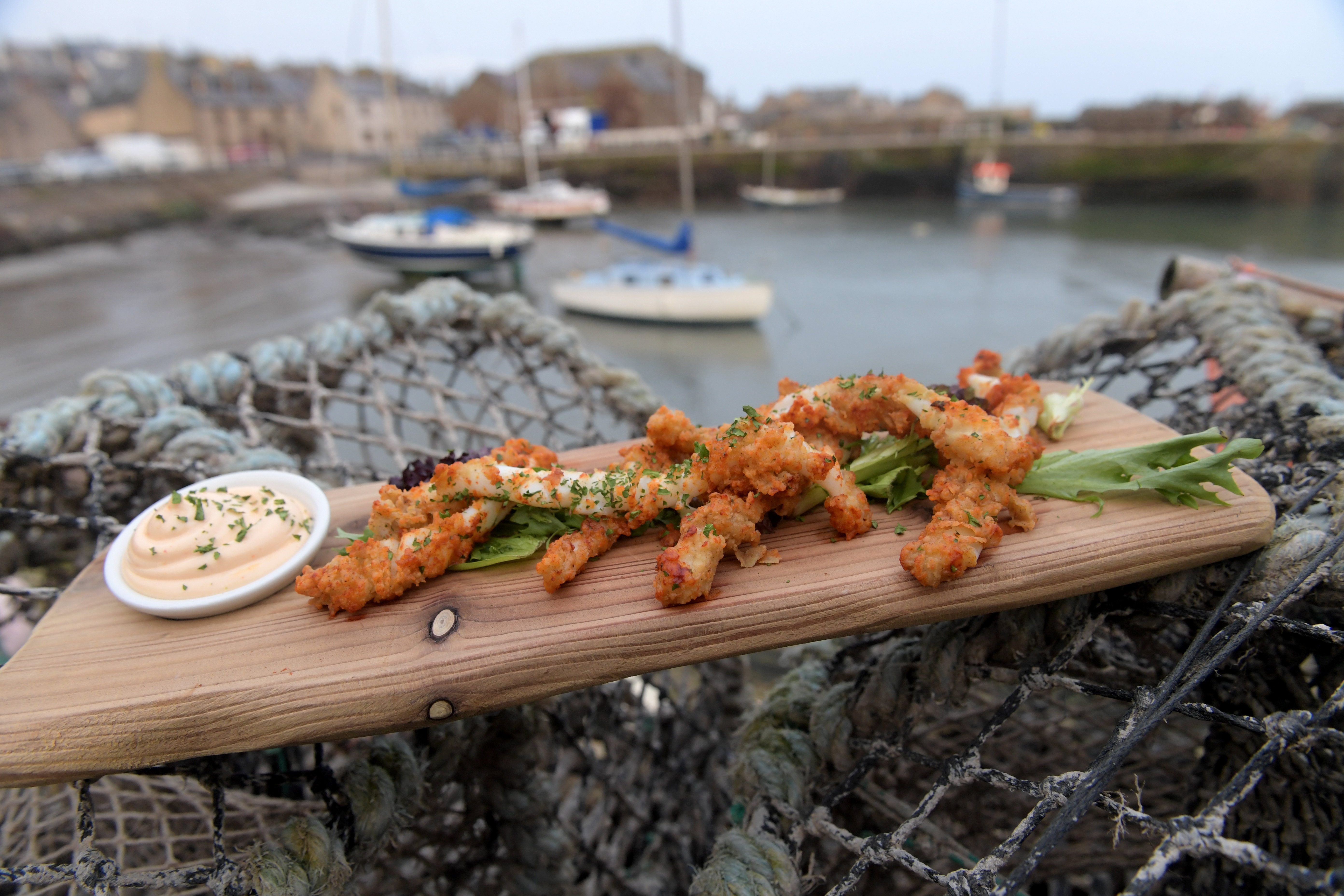 And what's in season right now?
Mackerel is in season and our monkfish sells really well as does the lobster. The restaurant is right on the harbour and there's a fishmonger's a stone's throw away from us. We get the majority of our produce from them, especially our crab and prawns.
They come right off the boat and to have that fresh produce right next door is amazing. It gives us no excuse not to use it.
Wow that sounds incredible. How do you develop the menu? Is it a lot of trial and error?
I usually do it at home to be honest. I like to play about with dishes and if I like it, I'll try it out on the staff and see how it goes down. There's a real bit of trial and error and some things just don't work, even though you think they will, but it's just persevering.
We've got our staple menu and every month we have a seasonal menu. We have mussels coming up on the next menu and a sweet chilli king prawn dish – everyone loves sweet chilli. Our lobsters will go back on the menu and we'll have a risotto on it too. I've got a list of things that I've tried and it's just testing them out and seeing does well.
We bet the fish and chips are extremely popular.
Oh yes. The battered fish and chips are obviously the top seller. And the fish pie actually does very well too. It's quite a good seller and our crab linguine is also very good. Myself and our other chef, Fraser McLeod, collaborated on the crab linguine dish, which was cool.
You've mentioned you use the fishmonger beside you for some of your produce, do you use other local businesses too?
We get our scampi and our haddock from Peterhead Fish Market and our vegetables all come from Turriffs of Montrose who have done very well for themselves. We use King Foods for all of our buns and things like that and the rest of our fish comes from the fishmonger beside us. It's almost fresh out the sea and straight on to your plate.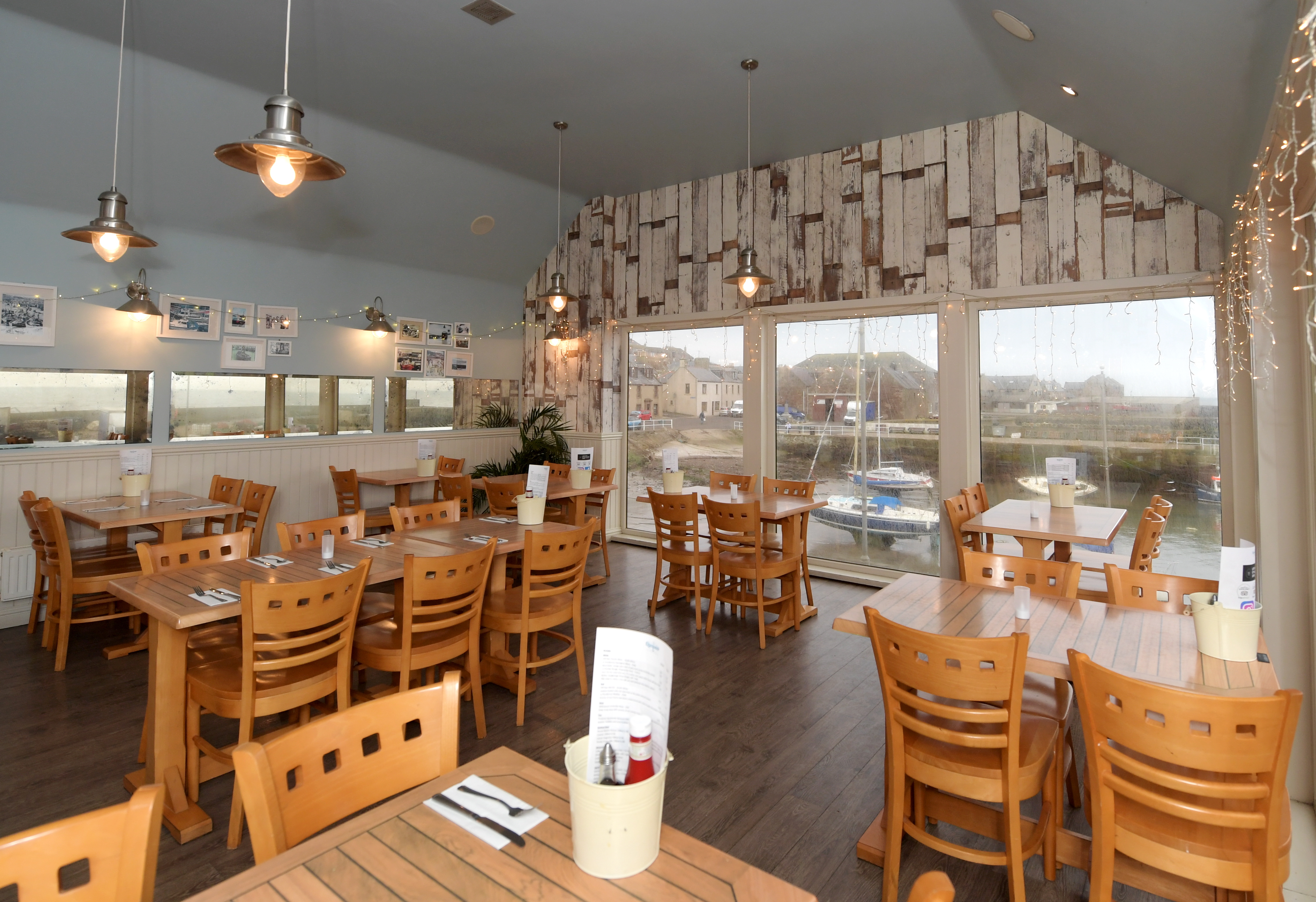 It sounds like you are extremely busy – how many people work in the kitchen?
In the kitchen cooking there's myself, Noel – he's the king of the takeaway which is actually pretty tough as it's always so busy. There's another guy called Cameron and he's really good and a real help in the kitchen, and there's Fraser too. We all rotate which I think is really important. One day I'll be working on the salad and starter stations and the next I'll be working on the main meals. It keeps the job very varied.
You've mentioned the takeaway a lot. Is it as popular as the restaurant?
The summer is our peak season and it's actually unreal how busy it can get, especially for the takeaway. People sometimes wonder if there's an event in the village but it's just people queuing up for the fish and chips.
It can be a little intimidating at times when you look up and see hungry people watching you cooking at the fryer but we always manage. Everything is cooked fresh and we don't like anything to be sitting around waiting so it can be pretty crazy in the summer, but always fun.
How do you guys prepare for a busy summer? Do you get more staff in?
We take on about 10 additional staff throughout the summer months. The kitchen team is almost doubled as there's so much to do. It's really good and there's lots of prep. It can be hard when you're coming into winter and decreasing the amount of stuff you're prepping because you're so used to prepping so much.
We manage our prepping levels quite well but summer is very busy. It's funny. Having worked in hotels, Christmas was always the busy period but it's almost the reverse here with the summers being so jam packed.
What's been the real highlight for you working as a chef?
Right now is probably the highlight of my career. I'm doing the best I've ever done and I'm enjoying every minute of it. There's such a good work and life balance here and I'm really enjoying it. Winning awards always makes you all want to do better.
For more information, go to: www.quaysidegourdon.co.uk
Click here for more food and drink news and features.