Aberdeenshire chipper receives sustainability award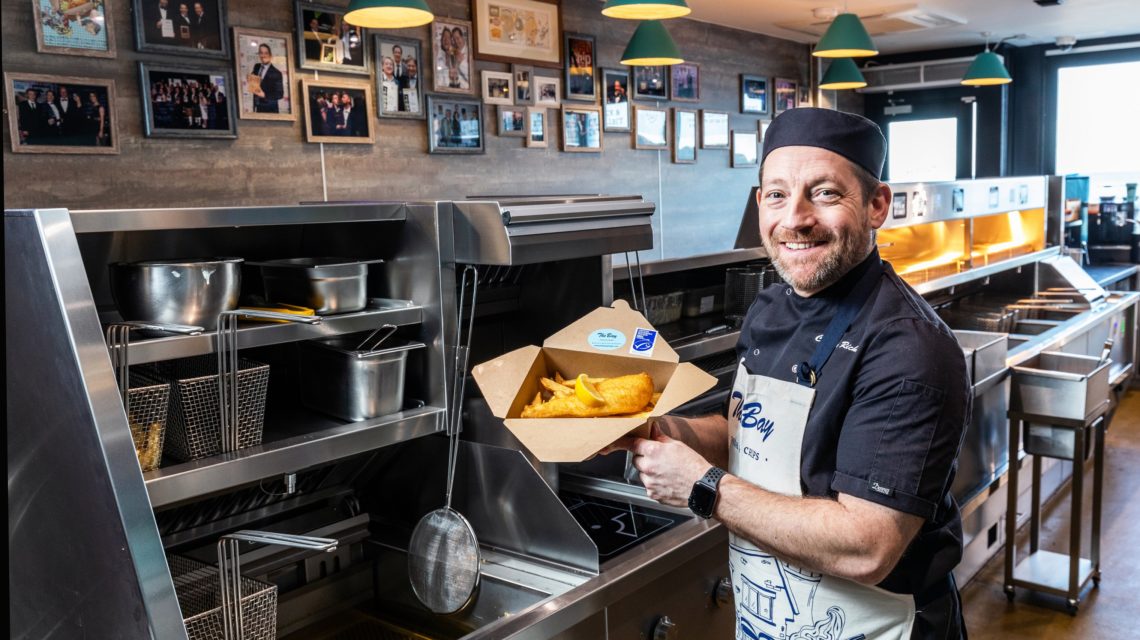 Aberdeenshire's famous fish and chip shop, The Bay Fish & Chips, has scooped another award for its commitment to sustainability.
Beating three other UK businesses, Stonehaven's The Bay won the Sustainable Business Award at The Cateys, a prestigious hospitality industry awards ceremony.
The Aberdeenshire fish and chip shop was one of only two Scottish winners on the night, with judges saying owner Calum Richardson and his team's sustainability initiatives would be impressive coming from a large corporation, let alone a single unit fish and chip shop.
The popular chipper demonstrated its commitment to sustainability across the entire business.
The Bay is the highest rated fish and chip shop accredited by the Sustainable Restaurant Association, it runs on 100% renewable energy and all of its suppliers are selected with sustainability in mind.
In addition, 90% of its produce is sourced within 50 miles of The Bay, and the business does not use single-use plastic either.
Calum Richardson, owner and chef at The Bay Fish & Chips, said: "Being a sustainable business has been our number one priority for a long time now and it's great have our efforts recognised at a UK national level like this.
"It's a case of constantly reviewing what you're doing and making the necessary improvements to ensure you're at the top of your game.
"I'm proud to say that everyone in the business contributes to this, it's not just me.
"100% sustainability is the goal everyone needs to be working towards, and we'll be working on it every day as long as we are still operating.
"I'd like to thank the judges and congratulate all of the other winners.
"I'd also like to congratulate team Bay. They do me proud every day and this award is thanks all of their hard work and great ideas."