Aberdeenshire-based BrewDog OverWorks takes traditional sour beers to exciting new heights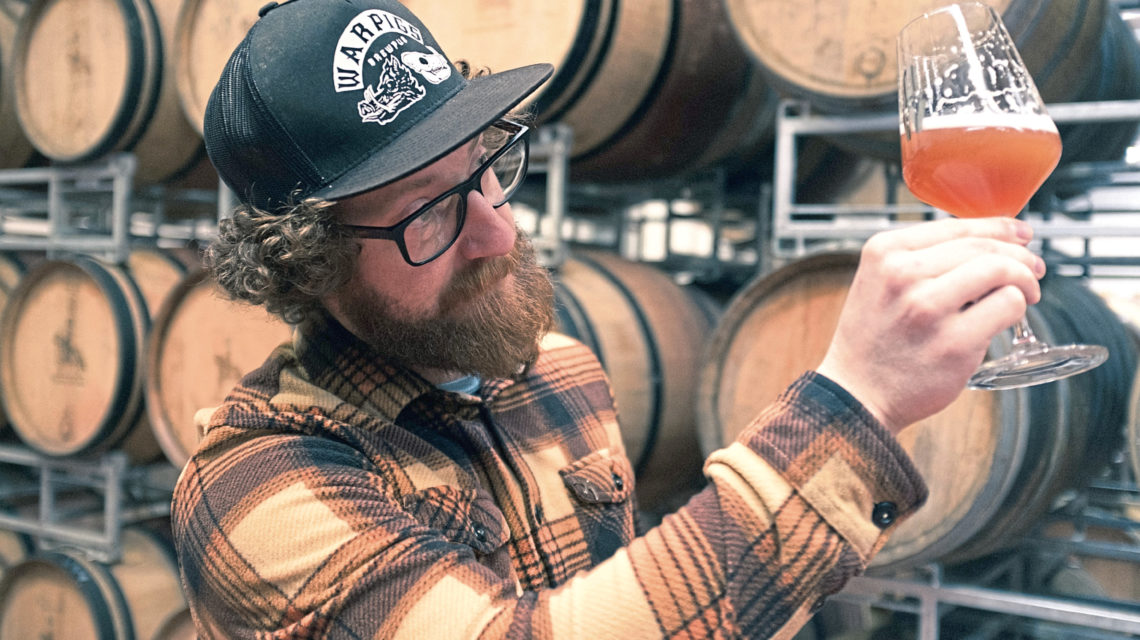 BrewDog OverWorks takes traditional sour beers to exciting new heights with bold and brave flavour combinations.
Dedicated to pushing boundaries and experimenting with the brewing process, OverWorks officially launched its first batch of sour beers in February this year.
To be able to create the exciting new products, BrewDog needed to hire someone experienced in brewing and creating sour beers in a world-leading brewery. They have found that person in Richard Kilcullen, who previously worked as the head of sour production at one of America's most successful craft breweries.
Richard, who's now OverWorks' master blender, said: "Before I joined BrewDog, I worked for a brewery in Asheville in North Carolina called Wicked Weed. We were known for our IPAs and sour beers.
"I joined BrewDog in April 2017 – my first day was the AGM (Annual General Mayhem) festival."
The beer event sees thousands of the company's shareholders meet up and celebrate craft beer.
Richard added: "We had some test beers coming out after the first three months, but the full launch was in February 2019 when we released 11 different beers."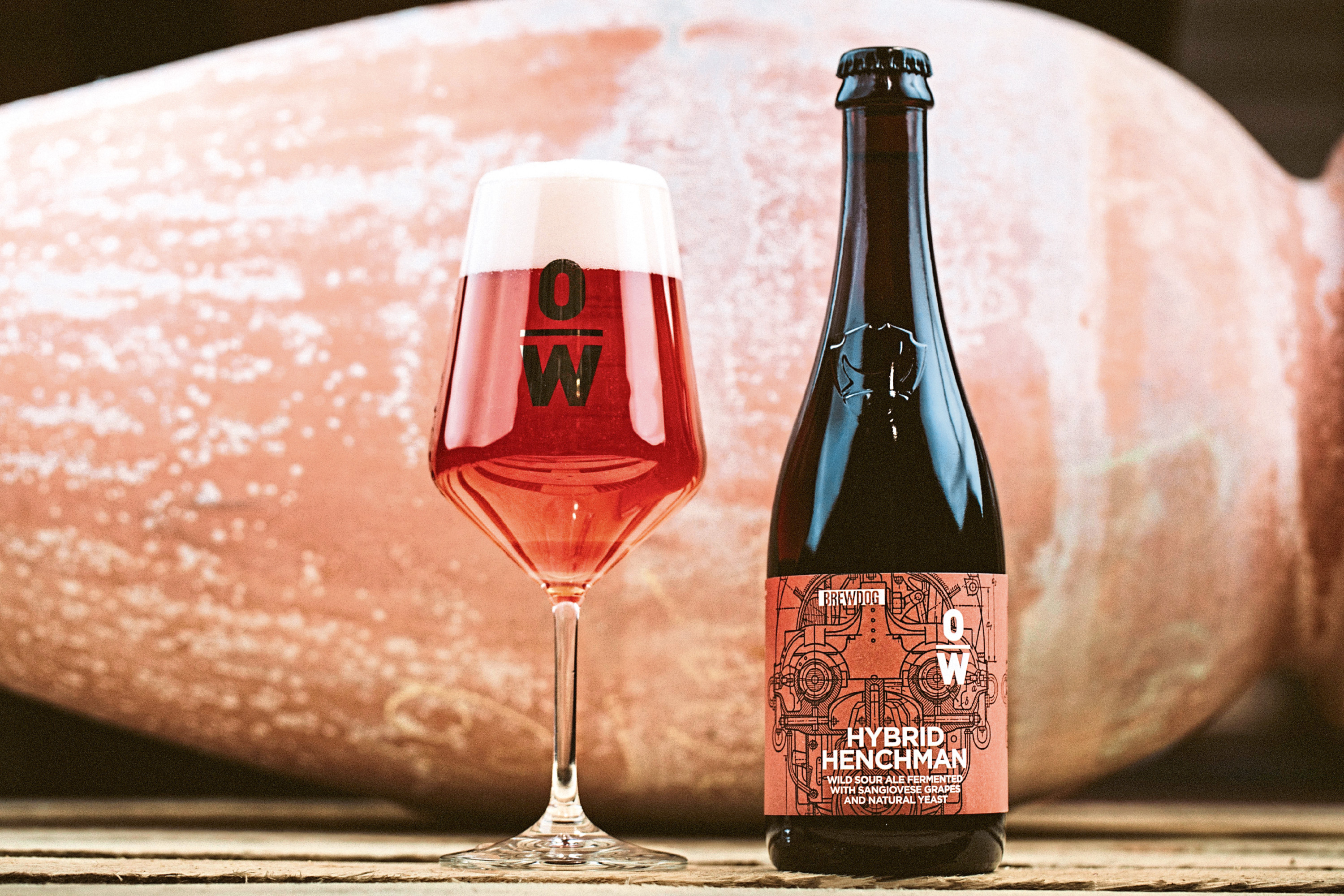 He considers his work to be a continuation of a mission that owners of Brewdog, James Watt and Martin Dickie, started – which is to make people passionate about great craft beer.
In its purpose-built brewing facility in Ellon, BrewDog OverWorks only uses wild yeasts, microbes and ingredients sourced from all over the world to create its well-known and loved sours.
Richard said: "At OverWorks we don't use any conventional yeasts that most breweries use – we only use yeasts from wild natural sources.
"The beer takes quite a long time to ferment. A typical IPA will take anywhere from two to six weeks at the longer end, but our beers take about four to six months. We use a lot of different elements from wine making. All our beers are aged in oak barrels."
The brewery uses a lot of locally sourced fruits in its sour beers.
He said: "We make raspberry beers, peach beers – we can experiment with pretty much any sort of fruit you can think of. It really is a blend between beer and wine making.
"We try to source our fruits as locally as possible. Most of our raspberries and blueberries come locally from Aberdeenshire. We get a lot of fruit from Poland and Italy, too."
In addition to offering its core range of sour beers − its Cosmic Crush series which includes Cosmic Crush Pear, peach, cherry, raspberry and more − OverWorks also release new experimental beers monthly.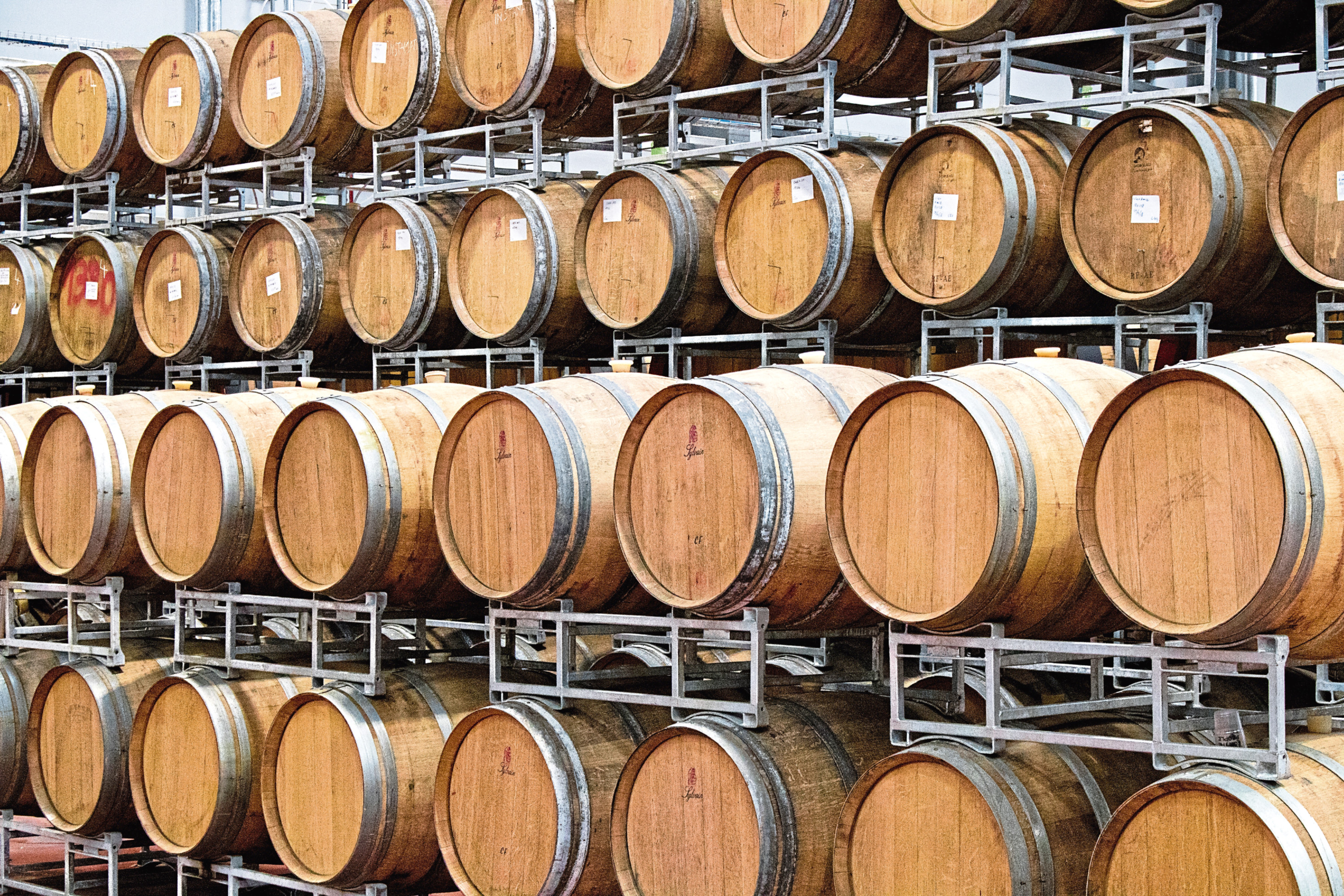 He said: "We also make unique beers with very different flavours, cocktail-inspired beers and spontaneously fermented beers.
"On average per month we make 400 hectolitres."
While choosing his favourite sour beer of all time would be extremely difficult, Richard said that at the moment he especially likes the firms' Shotgun Shaman.
He added: "We have one beer out just now that is a damson plum and chamomile-flavoured sour beer called Shotgun Shaman and I like that one a lot.
"One of my favourite things to experiment with is the interplay between different fruit flavours and the flavour of our beer as well as different herbs. So in this case, the combination between the sweet damson and herbs of chamomile is really nice and complements the profile of our beer really well."
Richard hopes more and more people will give sour beer a chance in the future.
He said: "The thing I say to people if they're new to craft beer is that you don't need a degree in microbiology to enjoy them − same way you don't need to be a sommelier to enjoy wine.
"Giving something a try and challenging your taste buds is exactly how BrewDog got to where it is now. They brought a lot of passion and different flavours to many people.
"We're on a mission to get people out there and take a little bit of a risk and try something new."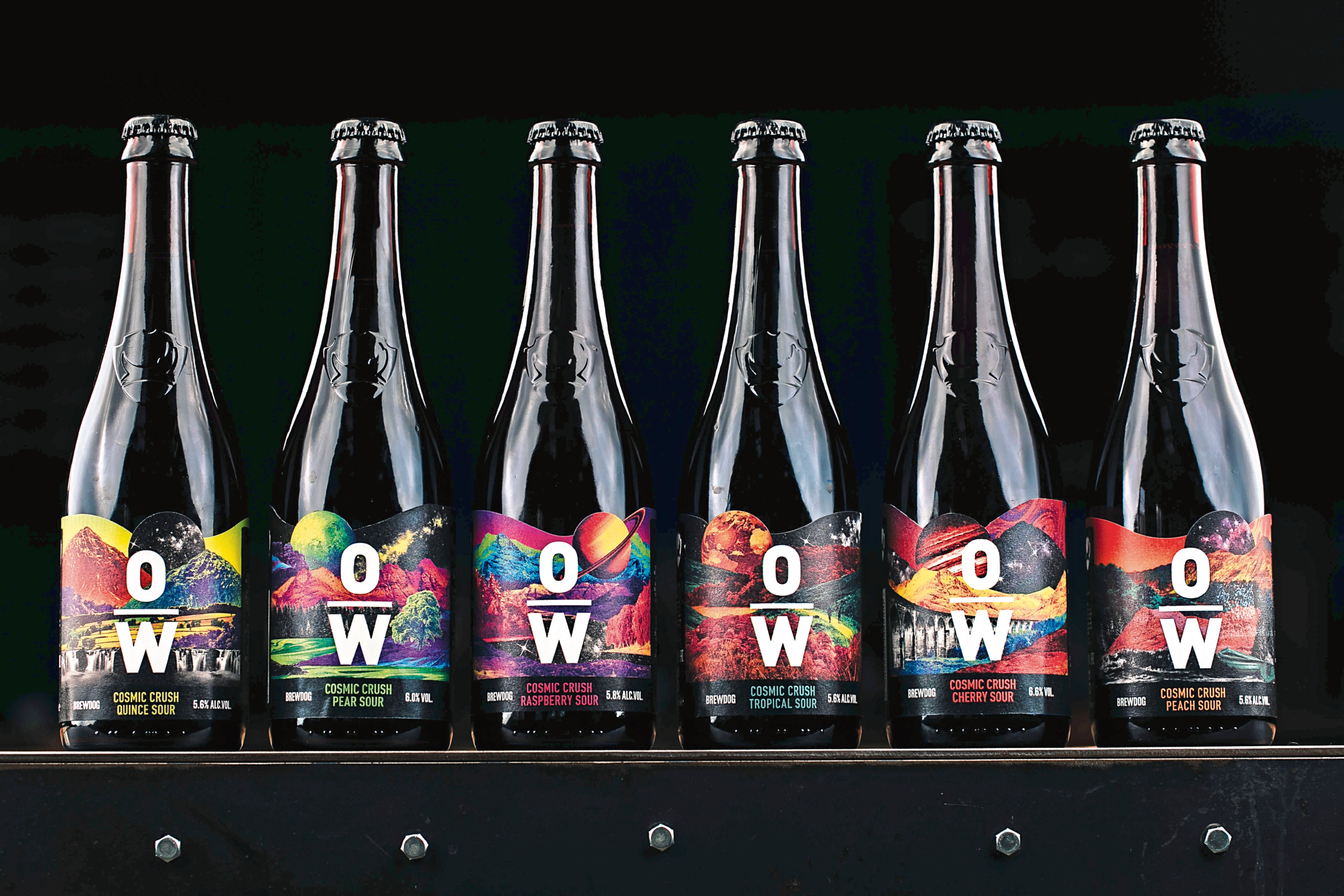 In addition to BrewDog bars and other venues in Aberdeen and Aberdeenshire that serve its sour beers, people can also enjoy sampling the beers in OverWorks Tap Room which opened at the premises in Ellon in April.
Richard said: "The OverWorks Tap Room is open from Friday to Sunday. It's an absolutely breath-taking space which overlooks our warehouse so you have a view of all the different types of barrels that we have and the entire brewery. It's a really cool space to be in. We offer pretty much everything that we make in the brewery."
Since he oversees all of the production, Richard said his typical day can be a bit hectic.
He said: "I do recipe designs, blending and tasting. Because our beers take quite a long time to produce, there's also a period of monitoring.
"I typically come in first thing in the morning and do some production work and then in the afternoons we do different recipe concepts and experiment with various ingredients."
And the thing Richard likes most about his job is the people he gets to work with on a daily basis.
He said: "Working for a company like BrewDog is always challenging and pushing. We get to be very creative at work, which is great. We have some great staff and great owners, too. I love coming to work every day. My team is very small – I only have five staff."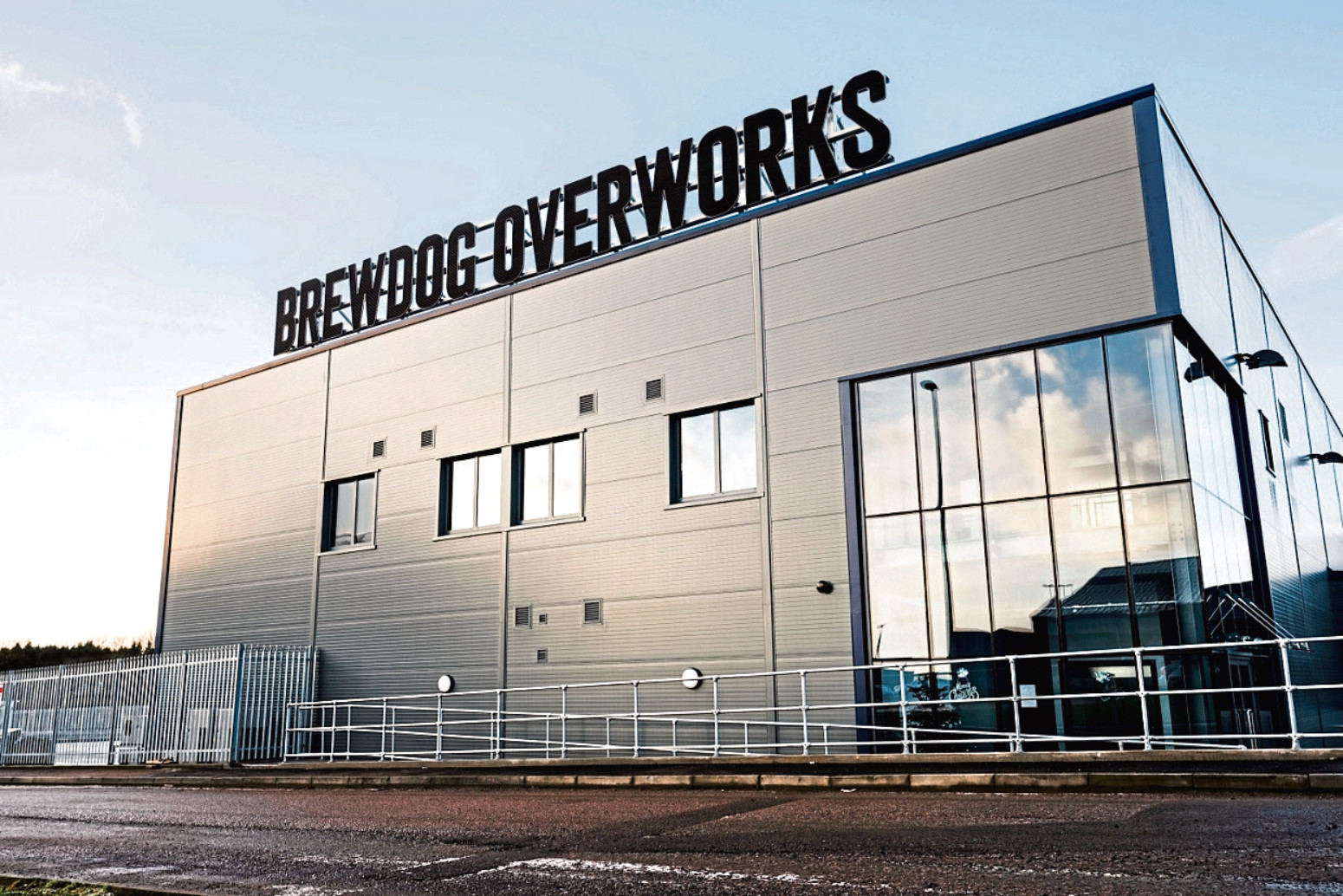 Richard also loves to collaborate with different breweries to create exciting new products for sour beer-lovers.
He said: "A lot of the people who we choose to collaborate with are either influencers of ours or people we have made relationships with in the industry. It's a really nice outlet for creativity because we use different elements from each other's styles. We may be dramatically different breweries, but we bond over our love of this style of beer."
When asked to compare the craft beer industry in America and Scotland, Richard said he really likes the growing craft beer culture in the north-east.
He said: "What I love about the craft beer industry in Scotland is the people. There are a lot of characters and a lot of very talented people here who make really great products.
"The culture here is very open. People share equipment, insight and sources, so I think Scotland has a really nice community of brewers."
Visit brewdog.com/uk//overworks for more information and to shop the range of sour beers