Aberdeenshire baker crates ketchup-inspired cake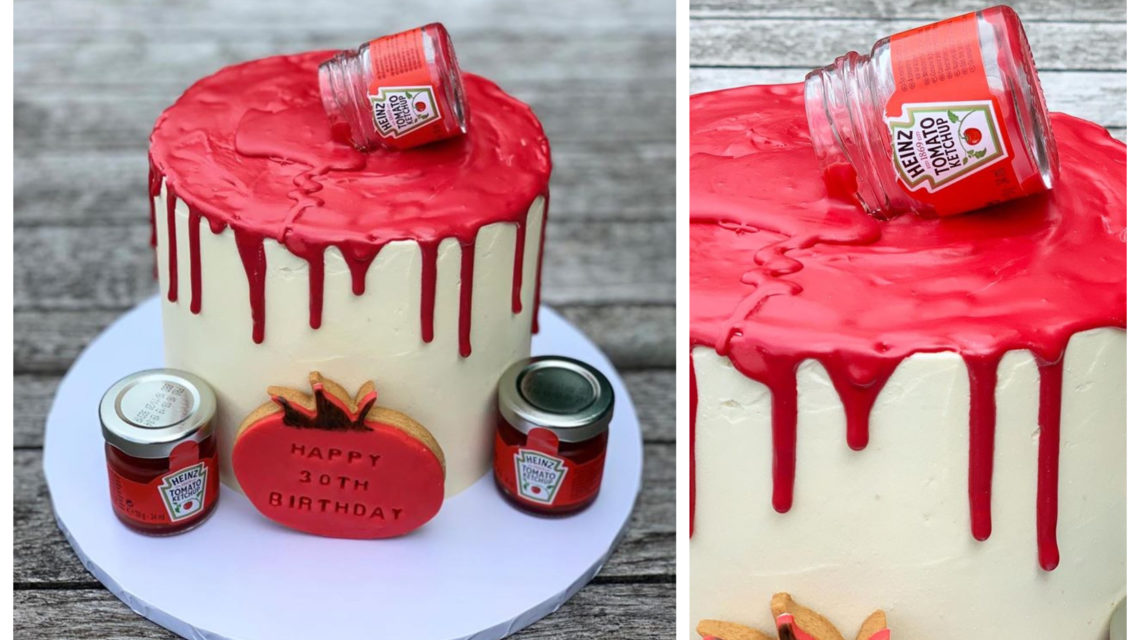 An Aberdeenshire baker has whipped up a ketchup-inspired cake.
Melanie McEwan, who owns Alford-based business Cake You Happy, has made the cake for someone's 30th birthday.
The Heinz Ketchup-themed drip cake is filled with a vanilla fudge sponge and buttercream.
The cake is also topped with a white chocolate drip, miniature jars of ketchup and a tomato-shaped biscuit.
Click here for more food news and features.