Aberdeen's The Esslemont uses fresh local ingredients to create winter menus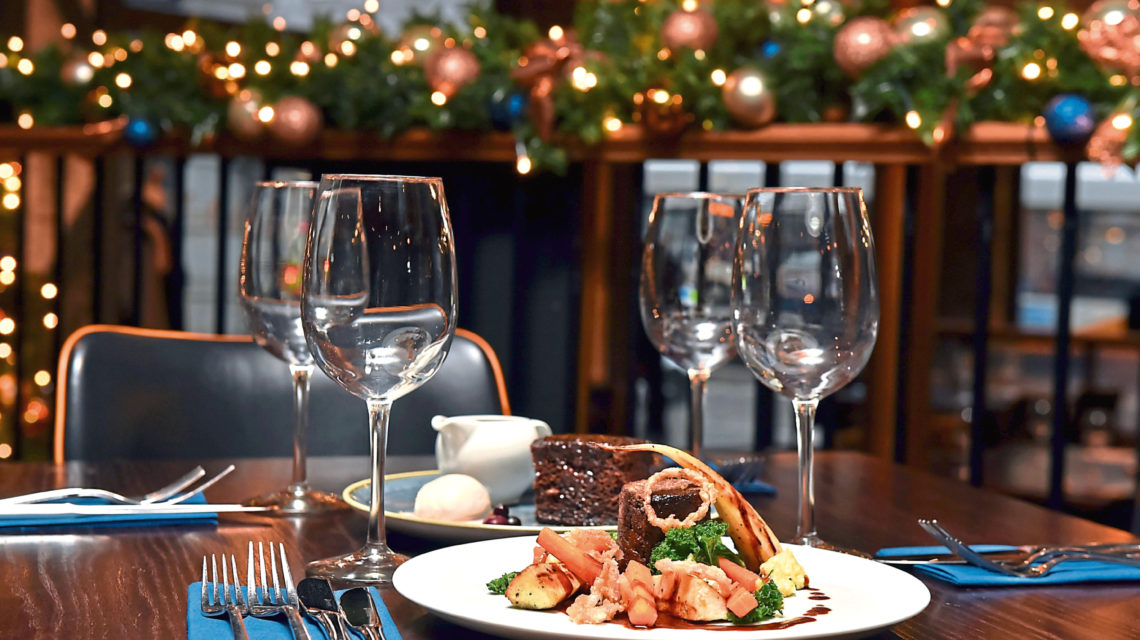 Focusing on using fresh local ingredients, Aberdeen's The Esslemont has launched its winter menus.
Reopening with a number of safety measures in place, the restaurant's manager, Neil Davidson, would like to encourage Aberdeen foodies to venture to the Union Street eatery and sample its new festive food and drink menus. Created by temporary head chef Daniel Skilling, the menus feature festive classics such as haggis bon bons and chicken liver and port pate, and warming dishes including Thai red curry and spiced carrot and lentil soup.
We caught up with both Neil and David to find out more about the popular restaurant, its ethos and plans for the festive season.
---
Some people feel a bit anxious to dine out due to the ongoing pandemic. How do you ensure The Esslemont is a safe space for your staff and customers?
---
We have multiple measures put in place to be able to reopen safely. We had a lot of professional cleaning and sanitising. We spaced out all of our tables. All staff and customers have to wear masks when they move about the restaurant. It's really a safe environment to be in.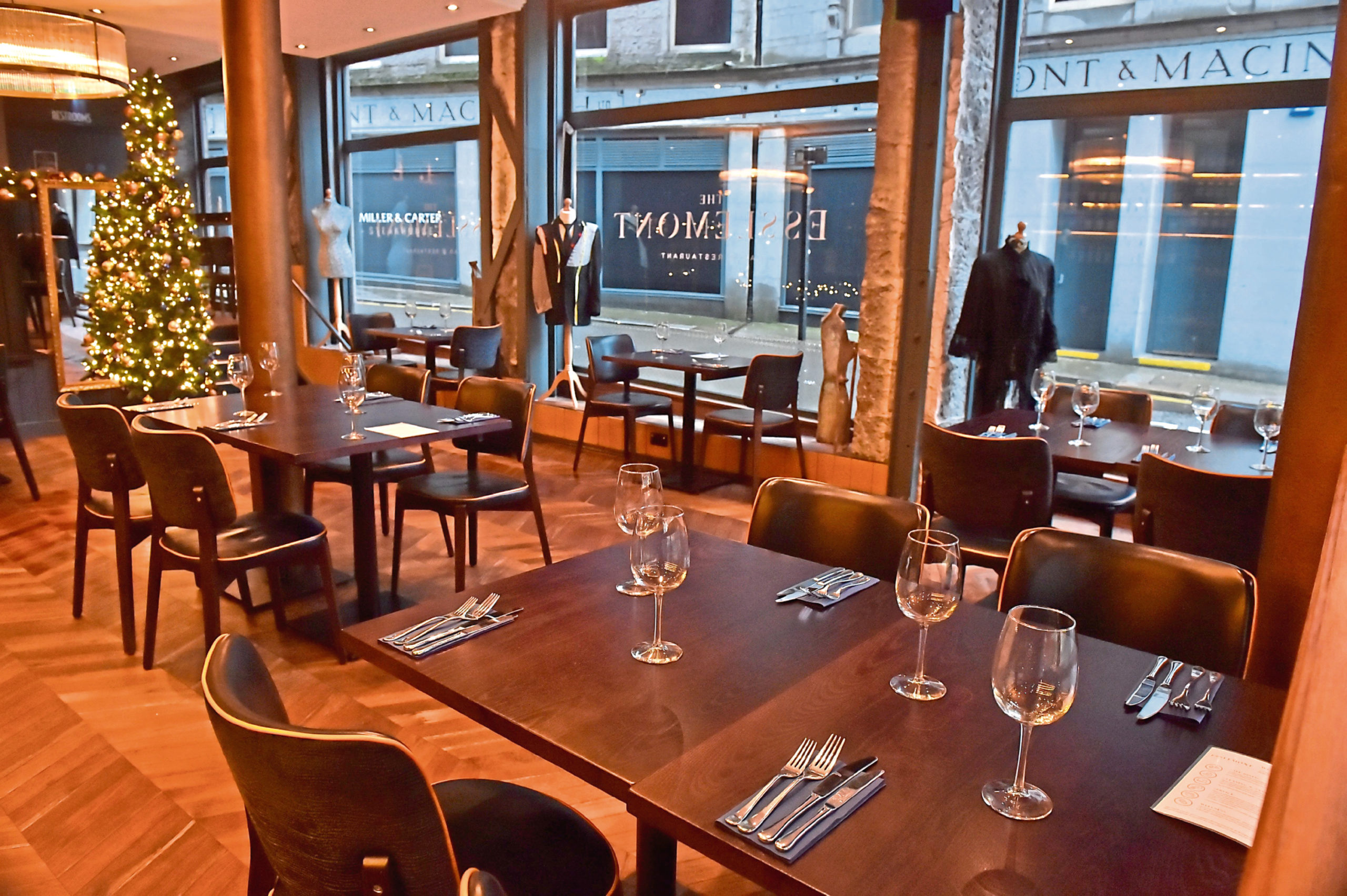 ---
Have you had any feedback from your customers regarding your current safety measures in place?
---
Yes, we had plenty of customer comments who were a bit worried about coming back out, but once they visited us they saw what we all put in place and felt safe. I know a lot of people are worried about waiting in queues, but that won't happen as our bookings are spaced out so we don't have people arriving at the same time. We don't have more than 15 people arriving in a 15-minute slot, so there's no queuing. We also have disposable menus and everything is single-use in the restaurant just now. We really have done everything we could to make dining out as safe as possible. Our customers commented they felt very safe and secure in the restaurant.
---
Do you think Christmas will still be quite a busy period for The Esslemont?
---
It's certainly going to be different this year with the six people from two households restriction in place. There won't be any big Christmas parties that we're used to, so it'll be like any other month of the year, really.
That being said, we've had a few more bookings in December. Most of our Friday and Saturday nights are fully booked until Christmas. It's good people still want to come out and do something for Christmas, so we just need to make sure it's as safe as possible.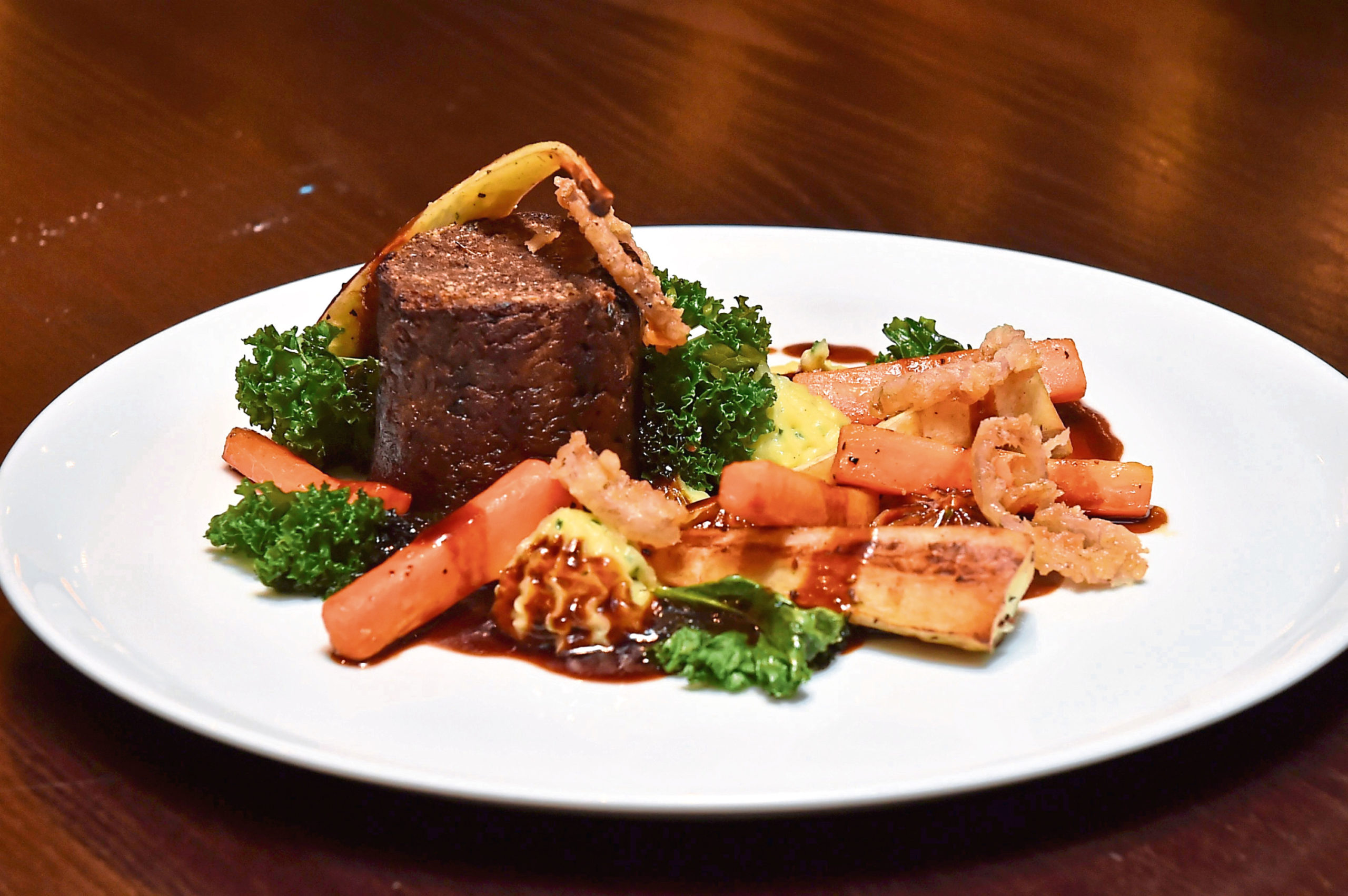 ---
The Esslemont has updated its menus for the festive season. So, Daniel, can you tell us more about the inspiration behind it?
---
We base our menus around the different seasons. We try to keep everything local and seasonal. We're lucky here in Aberdeen because we're surrounded by some great produce. We get our fish from Peterhead – we work with Blue Flag Seafood, and we also collaborate with King Foods and The Bread Guy.
While not all of our dishes are local, we use produce and ingredients sourced in Aberdeen and Aberdeenshire. For example, customers can order Thai red curry from the winter menu. We source monkfish and prawns from the shire. It's a nice warm wintery dish – we're really trying to spread a bit of festive cheer with this winter menu and please all of our customers.
---
When did you start working for The Esslemont? And where did you work before joining the eatery?
---
I started working at The Esslemont as a sous chef back when it opened in summer 2019. Prior to that, I worked in Miller & Carter and I helped to open that restaurant as well. I also worked in Indian restaurants for many years since I was 14. I have a background in the classical style of cooking and incorporating Scottish ingredients. I really like to showcase this in The Esslemont too, which I like to describe as a Scottish fusion.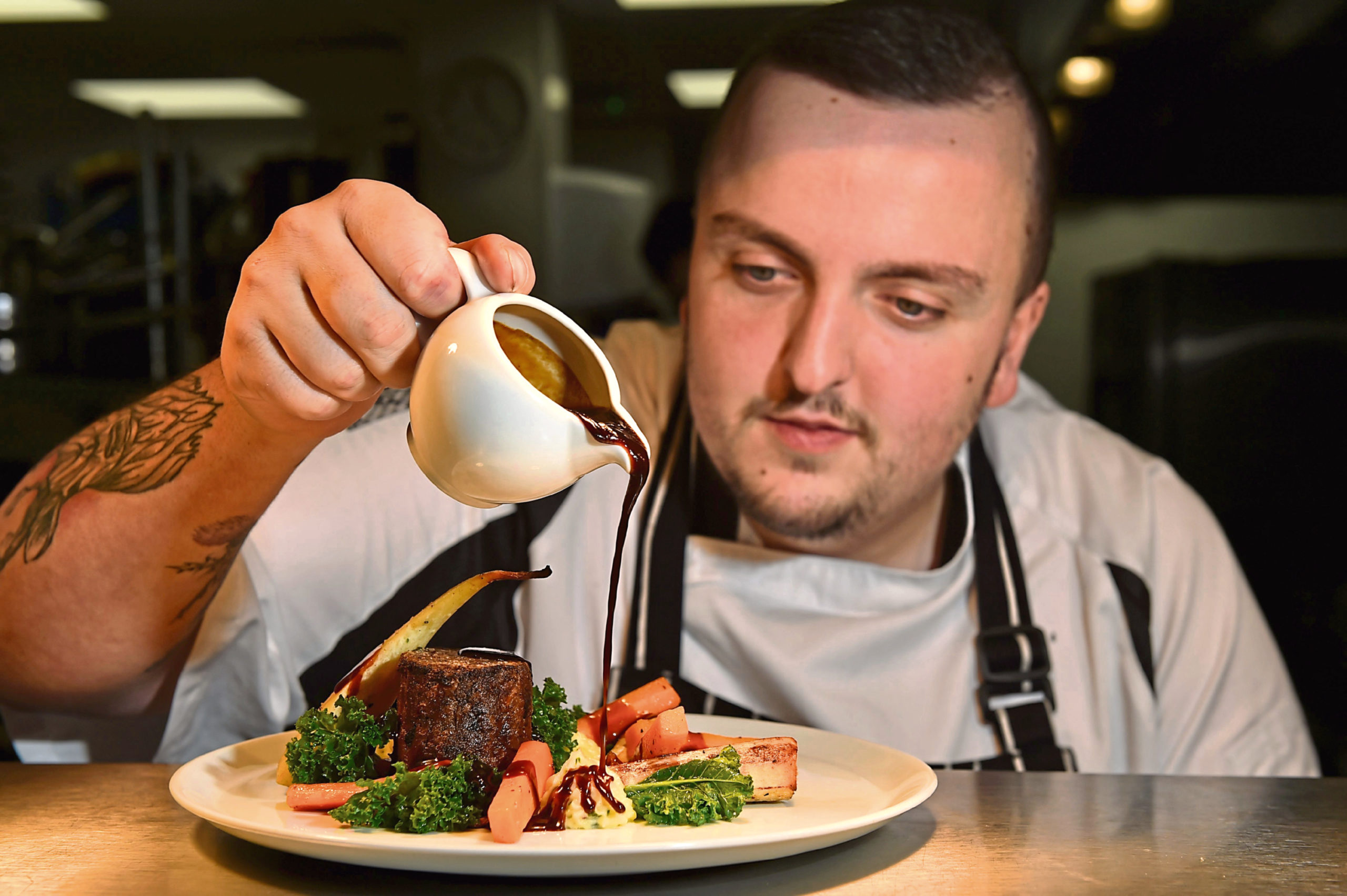 ---
Was it just yourself who created the winter menu for The Esslemont?
---
No, I worked with another chef, Adam Stuart, to create the dishes. He's been a chef for a long time, he's got a lot of experience. He's been everywhere from The Tolbooth in Stonehaven and The Silver Darling in Aberdeen. I couldn't do this without him, he's been a great help. He has some great knowledge so it's fantastic to have him on board.
---
Can you please talk me through some of your favourite dishes from the winter menu?
---
My favourite starter would definitely have to be seared Shetland scallops, which are served with bacon lardons, pickled vegetables, pea vinaigrette and affilia cress. It's a light wintery dish and again, the scallops are sourced locally from Peterhead.
The main course I really like is our braised shin of beef, which we serve with chive and mustard mash, seasonal vegetables and a rich beef gravy. I really love slow-cooked meats.
Customers really love our parmesan crusted veal schnitzel with creamy herb linguini sauteed wild mushrooms and watercress. Cullen skink is always a winner too.
And in terms of desserts, it just has to be sticky toffee pudding – for both myself and our customers.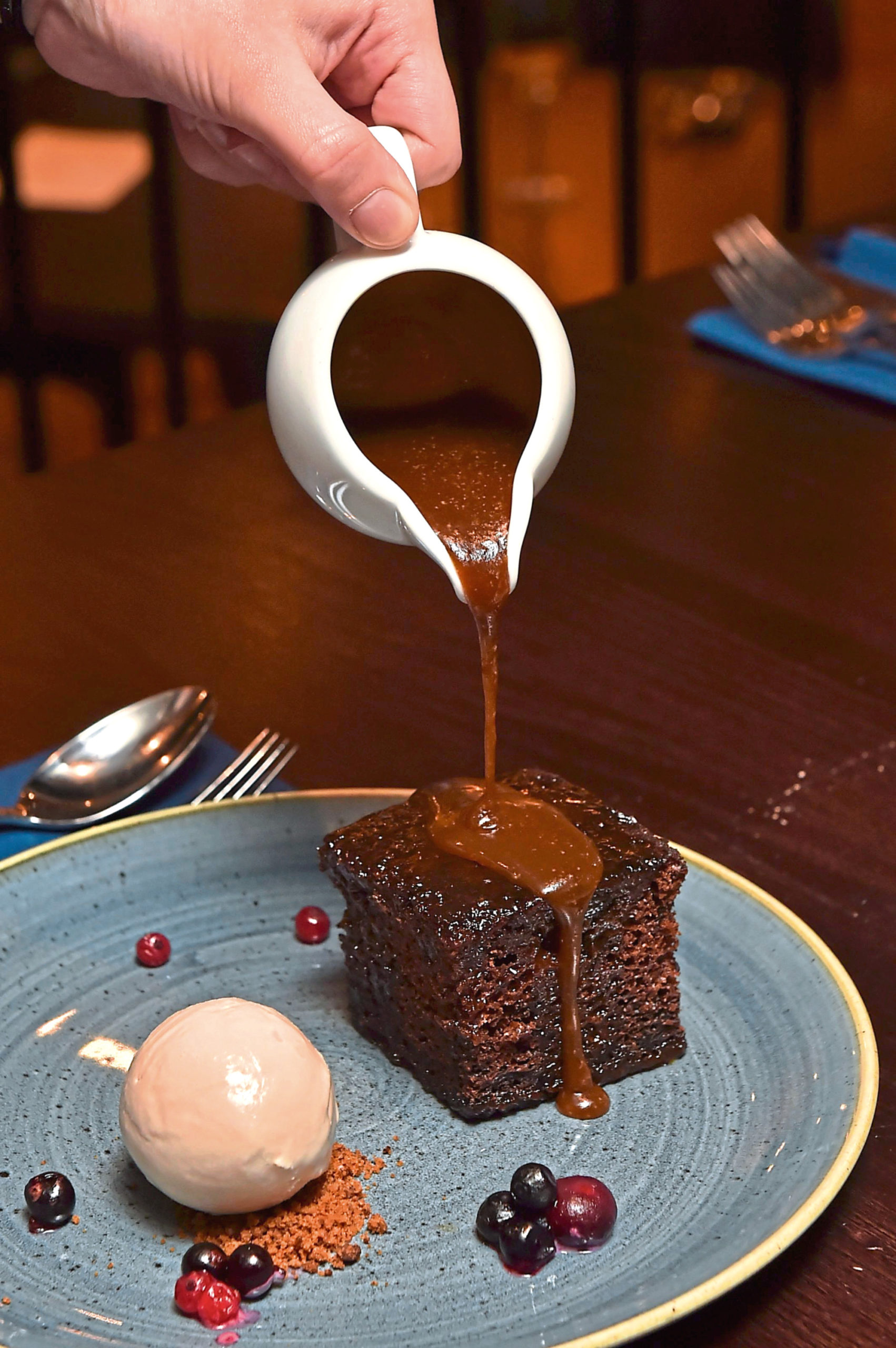 ---
You simply cannot go wrong with sticky toffee pudding for Christmas! In addition to sweet treats, you also have a cheeseboard on the menu…
---
We do indeed. We have French brie, but our cheddars are Scottish. We change the offer seasonally, but we will always include some Scottish cheeses too.
---
And what about your specials?
---
For our specials, we will phone up our suppliers and see what's available. For example, hake is a beautiful fish, but it's not very well used in Aberdeen. It's got a great flavour, it's very meaty, so we would serve it with a shellfish risotto or use it as a substitute to a beer battered fish. Haddock would be what we would normally use, but since hake has a beautiful meaty flavour, it's a bit different. In terms of meat, we often get lamb chops or pork T bones, which make great specials. We change it up as much as possible and our specials are very seasonal, too.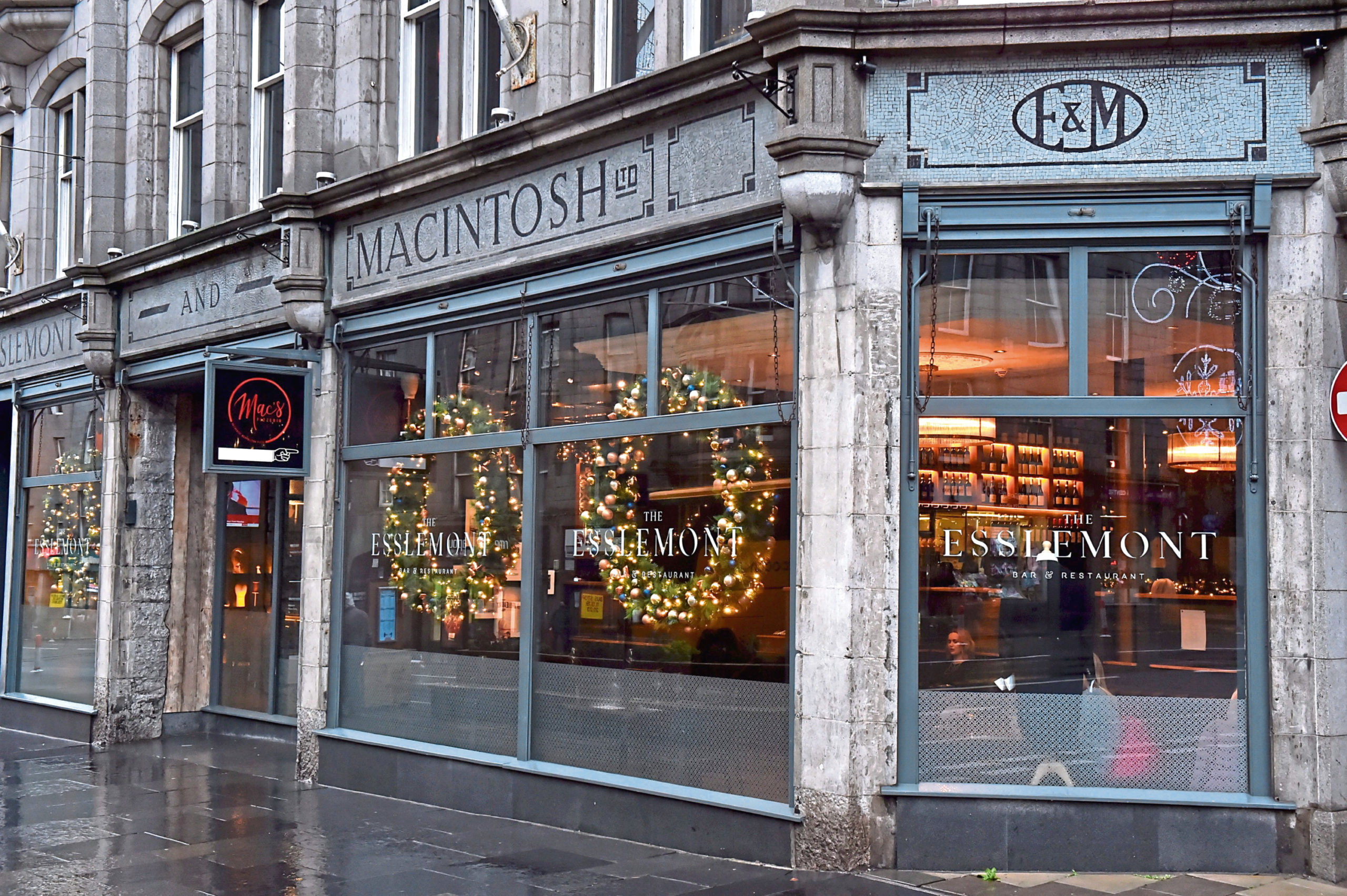 ---
Do you have a different special on every single day or will your customers have a chance to enjoy the same special more than once?
---
We change them up every few days so that people can come back if they enjoyed it and they can also recommend it to their friends and family. We also want more people to try our specials.
---
Visit www.theesslemont.co.uk for more information and to book a table