Head chef of Aberdeen's P&J Live is gearing up for SPOTY Awards with exclusive gold medal experience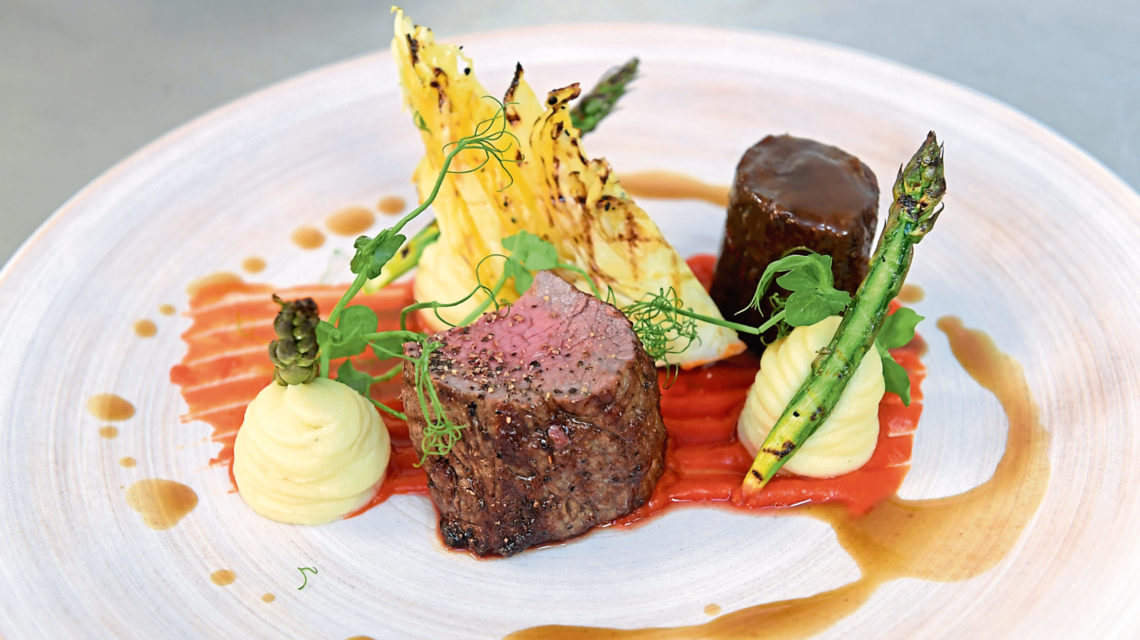 Aberdeen's new entertainment venue P&J Live has brought an array of high-profile events to the north-east since opening its doors earlier this year.
From mega-superstars to the hottest bands, one of the most prestigious sporting events of the year – BBC Sports Personality of the Year – is also now making its way north for the first time… and it's bringing a wealth of celebrities with it.
Hosted by Gary Lineker, Clare Balding and Gabby Logan, the event will attract an audience of 10,000 to the venue, with millions more watching live on BBC One.
But what does an event of this scale and stature mean for the head chef of P&J Live?
"A busy night, that's for sure," said Jason Cassie.
Hosting a gold medal hospitality experience, running the 195 Bar & Grill restaurant within the premises, overseeing the kiosk offering and also feeding an army of celebrity guests at a private dinner, Jason and his team have their work cut out for them when SPOTY arrives in Aberdeen on December 15.
We caught up with Jason ahead of the event to find out more about the banqueting options and the gold medal experience which as well as a three-course meal includes VIP check in, premium seats, a champagne reception and an exclusive Q&A with sporting legends.
---
Firstly, tell us, what will the Gold Medal Dining Experience include when it comes to food?
---
The package will incorporate a three-course dinner for the high-end banqueting meal and will give me an opportunity to get creative with the food we're offering.
It's where I will be able to take the classical food we specialise in and put my twist on it. I really enjoy doing that. I can create a few different textures on the plate to really surprise guests. I think the clients who come for banqueting really enjoy the experience and we get great feedback on it. When I was coming up with ideas for it, I started with my love for Mediterranean and Asian food. I did a lot of training in Asian and Mediterranean food.
That's very much what I love to play with. I like using Scottish ingredients and doing infusions of flavours from other cuisines and presenting it in a way that is pleasing to the eye. All these different things will make it into this one big foodie experience.
And for the BBC private dinner it will focus on the British Isles menu, which will give people the chance to try foods from different areas of Britain, and there will be little dessert stations too.
Both menus are completely different so it's been a real labour of love perfecting them. The British Isles menu is a take on different textures from the traditional foods from the areas. It will also showcase regional things like a Birmingham curry, which is associated with the city. We've also done an Irish stew which is very traditional and a Welsh stew with dumplings. It's our take on them, so we could do something like bonbons and use different ingredients to make them or use vegetables and things like that.
---
And will you be using local producers to create the dishes on the gold package menu?
---
We use Turriff's for all of our fruit and vegetables and we use McWilliam for our Aberdeen Angus beef. I'll also be looking to showcase produce from across the UK and I'll be trying to get products from across the country to show the dishes off in the best way. We'll be using Devenick Dairy cheeses too as well and we do try and get the bulk of our product as local as possible.
---
With hundreds of diners attending P&J Live for the SPOTY awards, how are you planning ahead and prepping for the event?
---
When we're really busy I've got up to 15 or 16 chefs and then on top of that there's usually around 10 kitchen porters. That can be for just one night's service. We've obviously got our restaurant and then there's the high-end banqueting, hospitality rooms, and the kiosks too. It's quite an operation.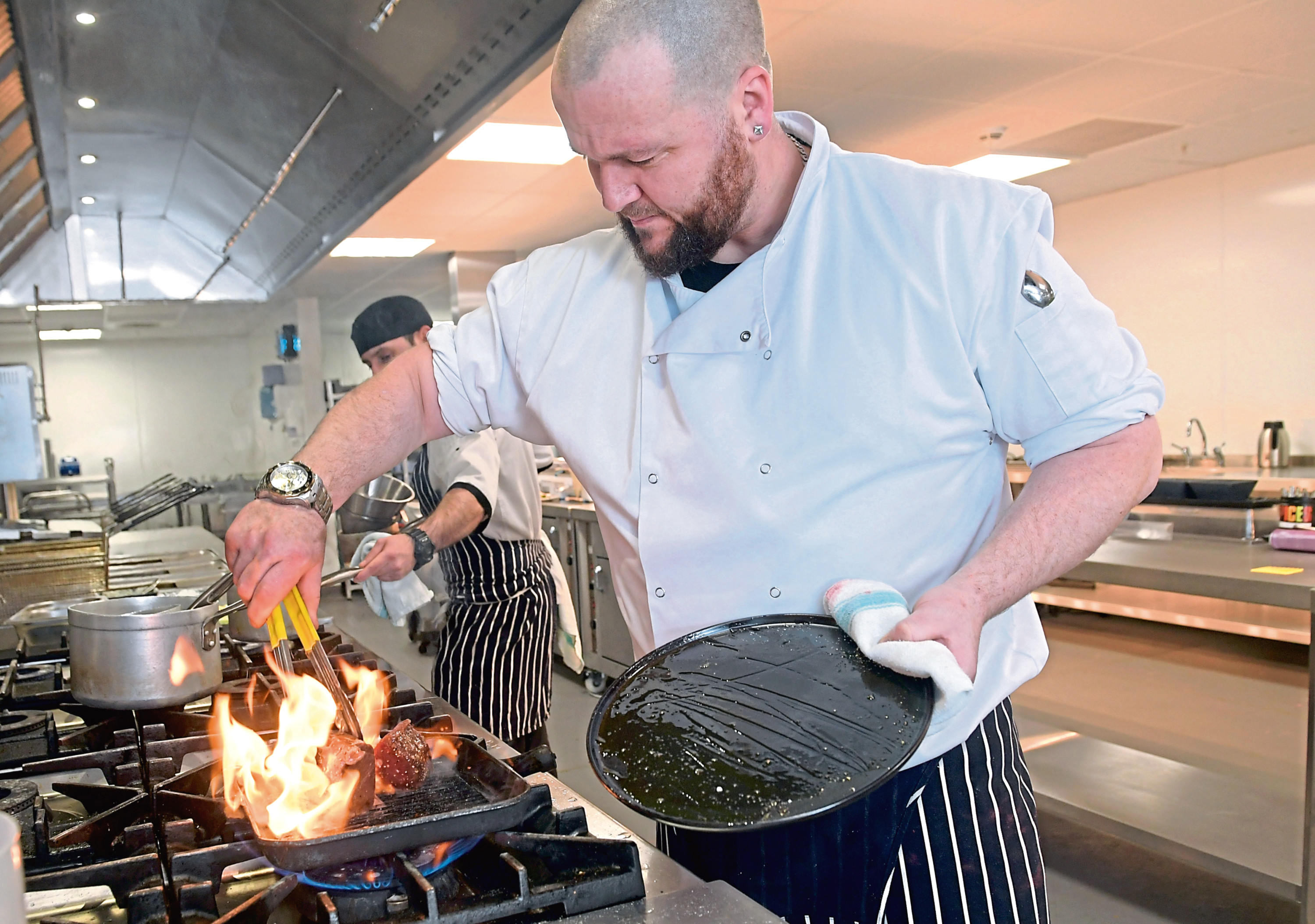 We're going to have a banqueting meal for around 500 to 800 people, then there's this British Isles menu we'll be running too for the BBC exclusively featuring dishes inspired by Scotland, England, Wales and Northern Island.
It's a taste of the British Isles really. For the gold package I've also done a finger food type offering to kick the night off with, followed by three courses. This will be going on in one of the big halls. Then there's the restaurant where we'll have around 150 to 170 covers for our suite holders and show deck members. I'll have five chefs in the restaurant, 10 chefs doing the banqueting and another eight to 10 doing the BBC dinner.
---
There's a real A-list line-up of celebrities heading your way. Are you feeling the pressure?
---
I've cooked for celebrities over the years but I'm feeling really laid back about it. I generally treat every customer the same. Whether it's someone looking for a sandwich or I'm cooking a VIP meal. I'm really regimented in how we operate and I'm very professional. It will be the same standard and consistency we will be serving up.
I cooked for numerous celebrity chefs a few years back and we had Nick Nairn involved in one of our functions a few years ago too, so he's sampled a lot of our food and gave really positive feedback. There was Antony Worrall Thompson and a load of others – I just can't think of all the names.
---
So, apart from the fantastic food, what are the other benefits of booking the gold experience or other dining packages?
---
Packages like this allow us to just look after the client the whole night. It's being in the one location and being looked after from the minute you step through the doors to the minute you leave. It's an experience and getting the opportunity to be a part of the awards is an amazing thing.
The gold package includes a VIP check in, champagne reception, private table in the banqueting suite, pre-show exclusive Q&A, after-dinner coffee, premium seats, on-site parking and post-show nibbles and entertainment.
---
That sounds like quite the VIP experience. You must have a strong team to confidently deliver an event of this scale?
---
The core team I've got – the senior chefs I have in place – have been together for a minimum of four years. There's three of us who have been together for nine, so we know each other's strengths and weaknesses. The junior chefs are all quite creative young chefs and are learning the ropes. They're under a lot of pressure but they are constantly learning and the team is very strong. When it comes to SPOTY and big events like that, we also use agency staff as we need extra hands. This increases the numbers of the team and it's new bodies in the kitchen too, which creates a whole range of challenges which can be quite exciting.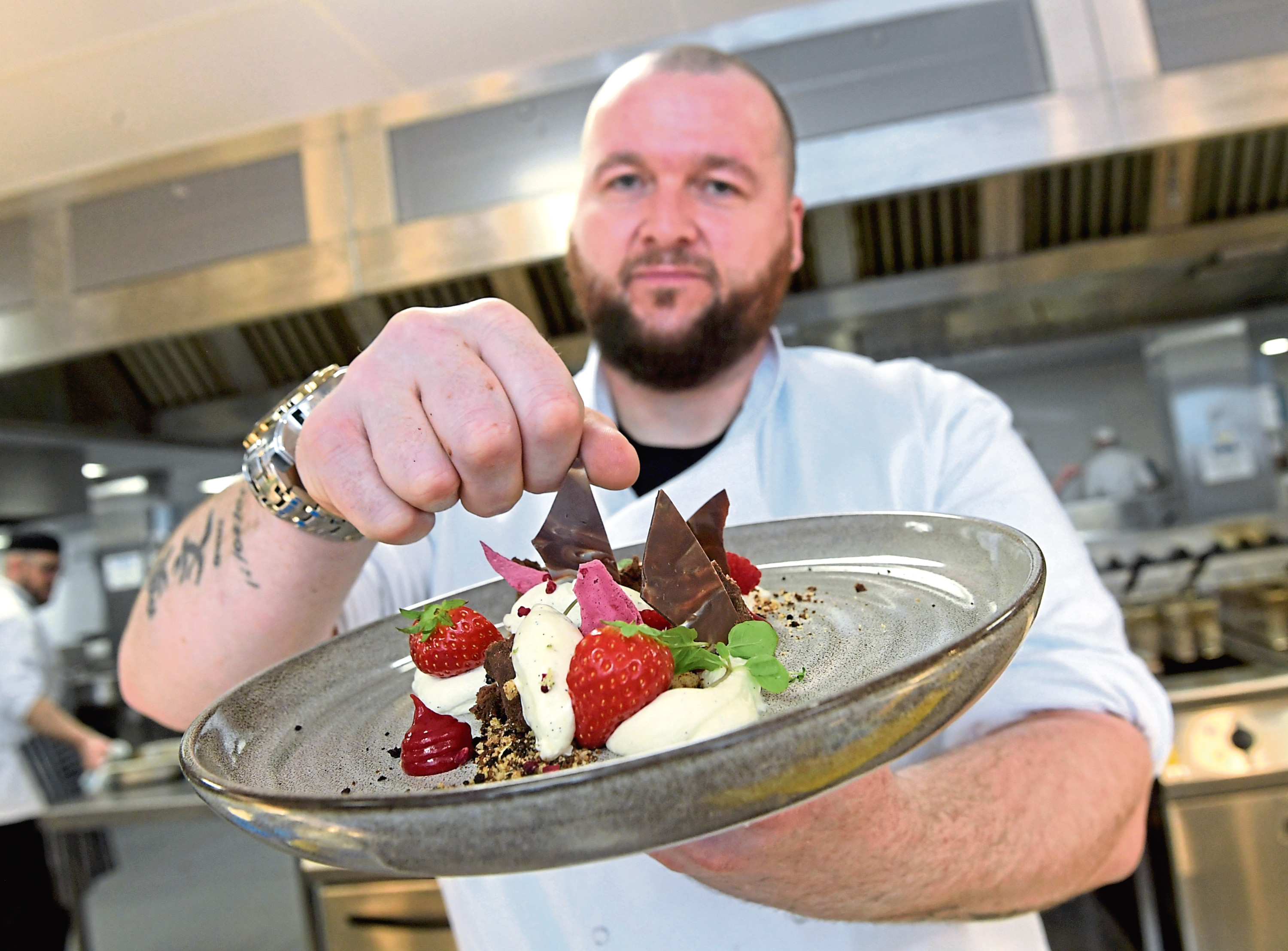 ---
What are you most looking forward to about SPOTY?
---
Getting over the line. I'm only joking… I'm really enthusiastic and I'm looking forward to seeing how the team perform. Everyone will be pushed to their limits but being able to do the best food we've done over the years and catering for the numbers we will be on the night, it's a huge challenge but I can't wait for it. We'll have the few hundred covers for the VIPs, the banqueting meals, the restaurant and the kiosks all in operation. It's going to be an amazing night. I'm looking forward to getting feedback on the event. I just want us to surprise people. I think it's also really good for all of the chefs working here to know they will be involved in an event like this. It's really exciting and I'm feeling very positive.
To find out more, including prices, contact SPOTY@pandjlive.com or visit www.pandjlive.com
Gold medal experience package details:
VIP check in
Champagne reception
Private table in our banqueting suite
Pre-show exclusive Q&A hosted by sporting legends
Three-course dining set menu
After-dinner coffee
10 premium seated tickets in the arena for the main event
On-site parking permit
Post-show nibbles and entertainment
*(Please note the sports personality winners and nominees will not be attending the after-party)