Aberdeen's Malmaison is the epitome of opulence and style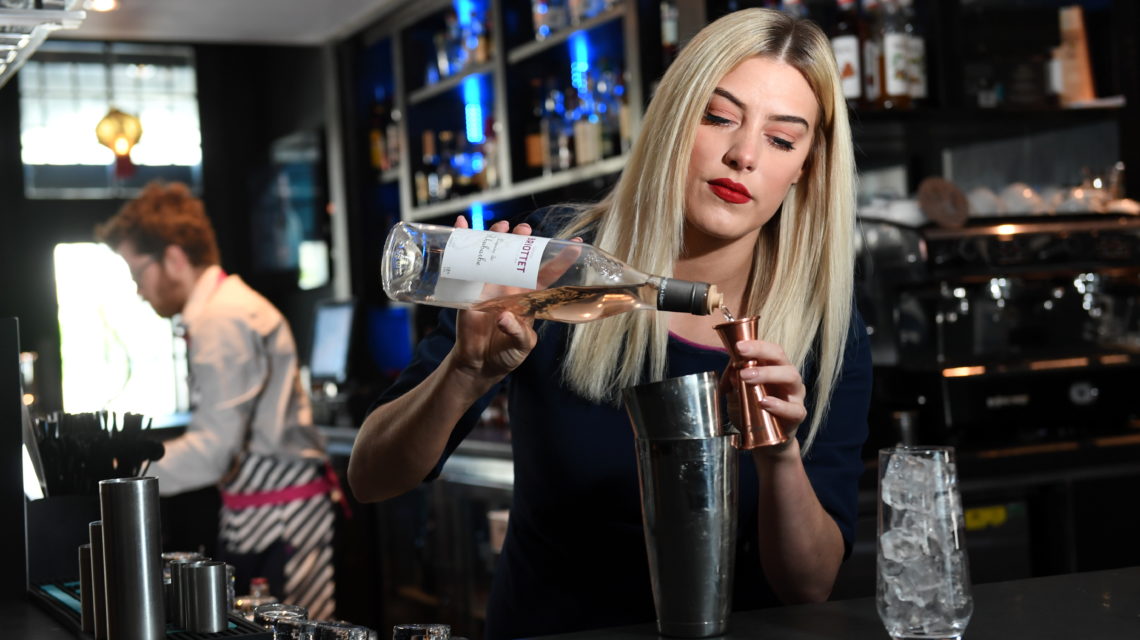 Taking its name from a luxurious French manor – Chateau de Malmaison – bought by Napoleon Bonaparte's wife, Aberdeen's Malmaison hotel is the epitome of opulence and style.
But it's not just the popular venue on Queen's Road which is significantly influenced by the 18th Century manor.
Malmaison's stylish bar, Mal Bar, recently released a new cocktail menu inspired by the tale of irresistible power and intoxicating love between Napoleon Bonaparte and his wife Josephine de Beauharnais.
Divided into four chapters − love, infidelity, forgiveness and power − the menu tells the tale of their 13 tumultuous years of marriage and the passionate time they spent together at Château de Malmaison near Paris.
Chantelle McPherson, Malmaison's food and beverage manager, said: "We went back to where Malmaison began, which is the story between Napoleon and Josephine.
"It's about infidelity and love. It was inspired by the letters he sent her when he was away at war.
"It's a very good concept. "The cocktail list gives you short quotes from the letters between them. It's actually a really interesting story."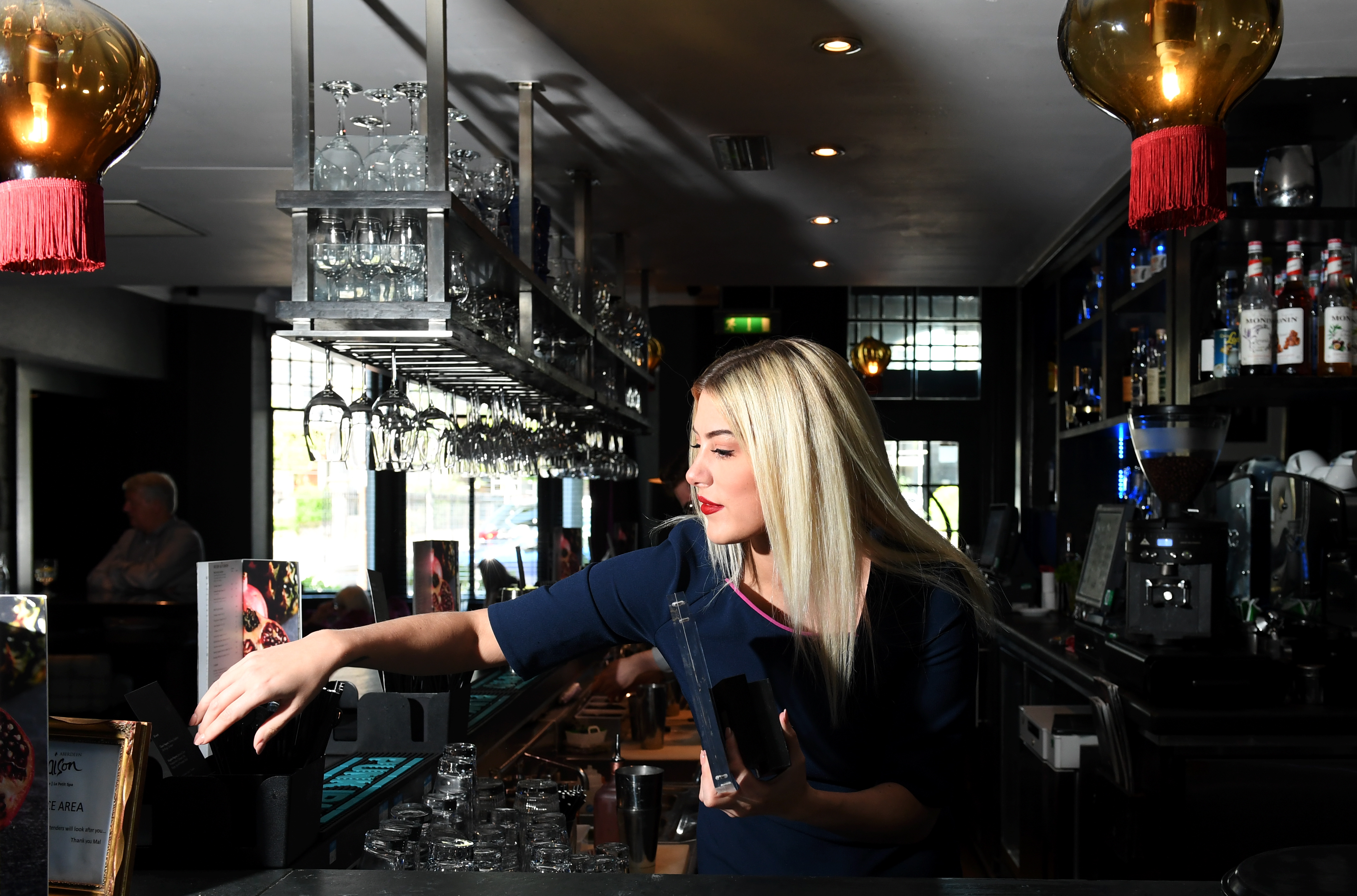 With cocktails named Battles And Hearts, Home In Three Days and Power Is My Mistress, Chantelle is certain the hotel's customers find the cocktail menu rather intriguing.
She added the bar's main cocktail menu changes annually with each offering equally interesting, albeit always completely different.
Chantelle said: "We have 15 Malmaison hotels in the UK and the idea for last year was to get each hotel to create a cocktail for our list.
"Each was created to represent the city where the Malmaison hotel was located. The drink we had to represent Aberdeen was a whisky sour. It was made with Chivas Regal."
Malmaison also offers a selection of tasty seasonal cocktails.
Chantelle said: "We always have something different on the drinks menu. With Malmaison being a brand, each hotel needs to have the same menu but we often do a cocktail of the week.
"When we have a big event on in the hotel, we create a cocktail and put it on special for the weekend, for example."
Chantelle, who started working for Malmaison three years ago as a waitress, was quickly promoted to bar manager. And since April, she has been the hotel's food and beverage manager.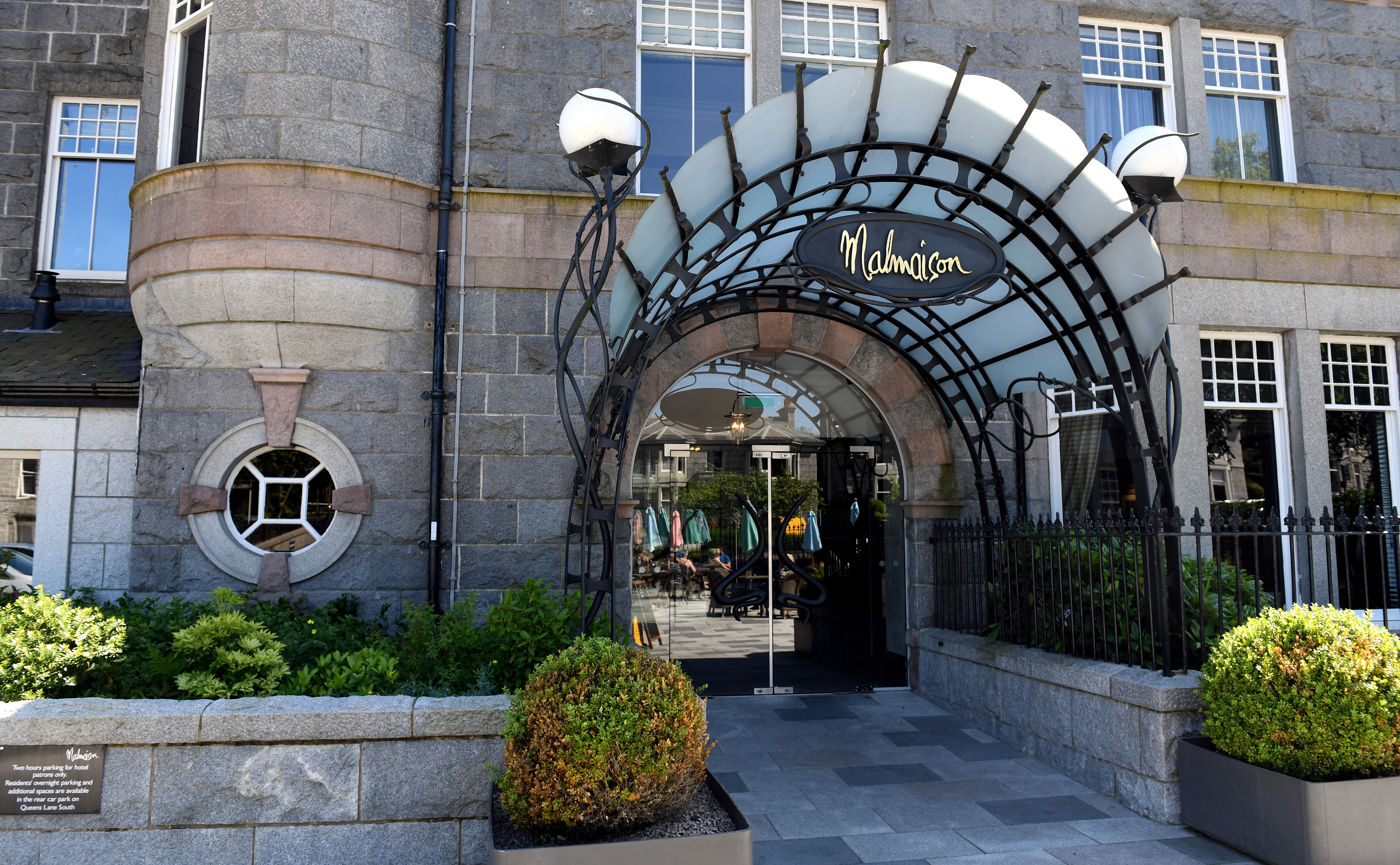 While she has worked behind several Aberdeen bars, Chantelle also tried her hand at teaching horse riding in Australia.
She said: "I was there for travelling to begin with. "It was supposed to be a gap year but I ended up being in Australia for two years."
The thing she likes the most about her current job in Malmaison is meeting various interesting people on a daily basis.
She said: "I would say our guests are probably the main reason why I enjoy working in the hotel so much.
"You're always meeting new people and the team is great as well. We work very well together.
"And I think we have so much going for us in Malmaison. It's just a great place to work.
"I also think we're quite lucky at as a lot of hotels in Aberdeen just usually have their hotel guests, but we are very much a restaurant and a bar in our own right, too.
"We have people coming in who are not guests in house and we're kept very, very busy thanks to the general public as well.
"I know the majority of people coming through the doors now. We definitely have loyal customers.
"It feels like we're busy all the time, which is really great.
"We do a really good Sunday brunch and that's a very busy time for us, too.
"But we can also be very busy during the week thanks to our corporate clients."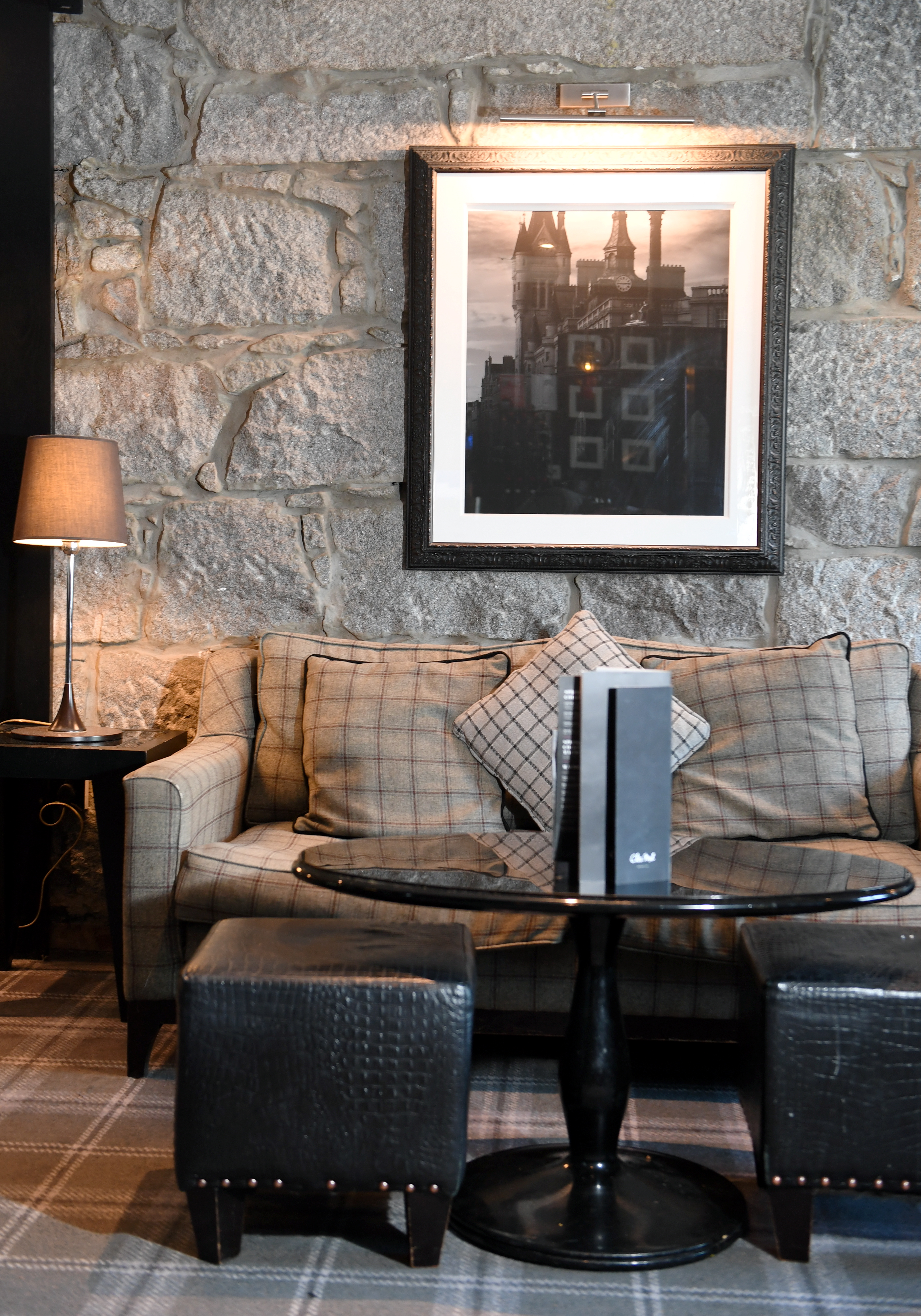 In addition to beautifully presented cocktails, the stylish bar also offers Maltonicals, Malamaison's take on a gin and tonic.
Chantelle said: "We have our Maltonicals on offer for quite a low price.
"A lot of people don't expect Malmaison to be relatively cheaply priced, but we have got a really good menu and deals.
"We have a TMI (Thank Malmaison It's…) menu, so between Wednesday and Friday we have a reduced price cocktail menu.
"You can get all your classic cocktails for £6, which I think is quite reasonable."
Chantelle decided to create one of the bar's most popular cocktails, Rhubarb Triangle, for Society readers.
She said: "The cocktail I made was actually on our previous cocktail list, but it's been so popular the hotel decided to keep it.
"I think everyone has now become a gin lover.
"The cocktail is made with rhubarb gin and it's really sweet.
"It's very easy drinking.
"It's a taller cocktail as well, so I think it's one that you can sit out in the sun and really enjoy.
"We have a little terrace outside so it's just a perfect drink to enjoy with friends."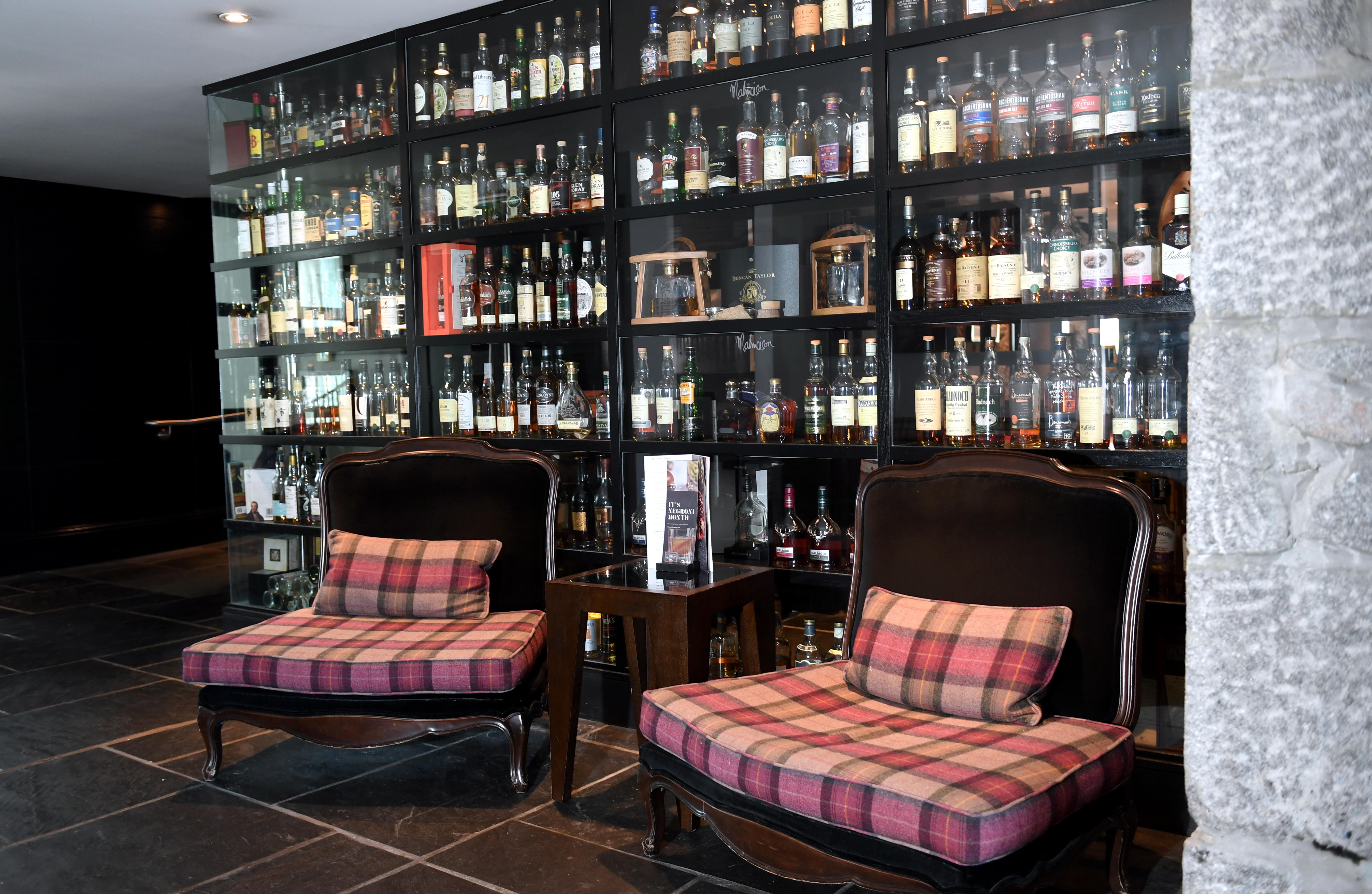 The cocktail Chantelle would recommend from the new menu would have to be the Bad Boy, Good Girl.
She said: "It's made with Absolut Vodka, rhubarb liquor, lemon, strawberry and basil. "We then top it off with Malmaison champagne. "It's a really nice aperitif before you have your dinner." But Chantelle's favourite cocktail to make is an Old Fashioned.
She said: "It's probably one of my favourite drinks to enjoy as well.
"I know I can make it very well so I really enjoy making it for our guests."
The luxurious Aberdeen hotel also offers cocktail master classes, which are very popular for birthday celebrations and hen parties, as well as wine and whisky tastings.
Visit malmaison.com to find out more about the hotel bar and see its cocktail and Maltonical menus.