Aberdeen's Granite City Fish has been operating for almost six decades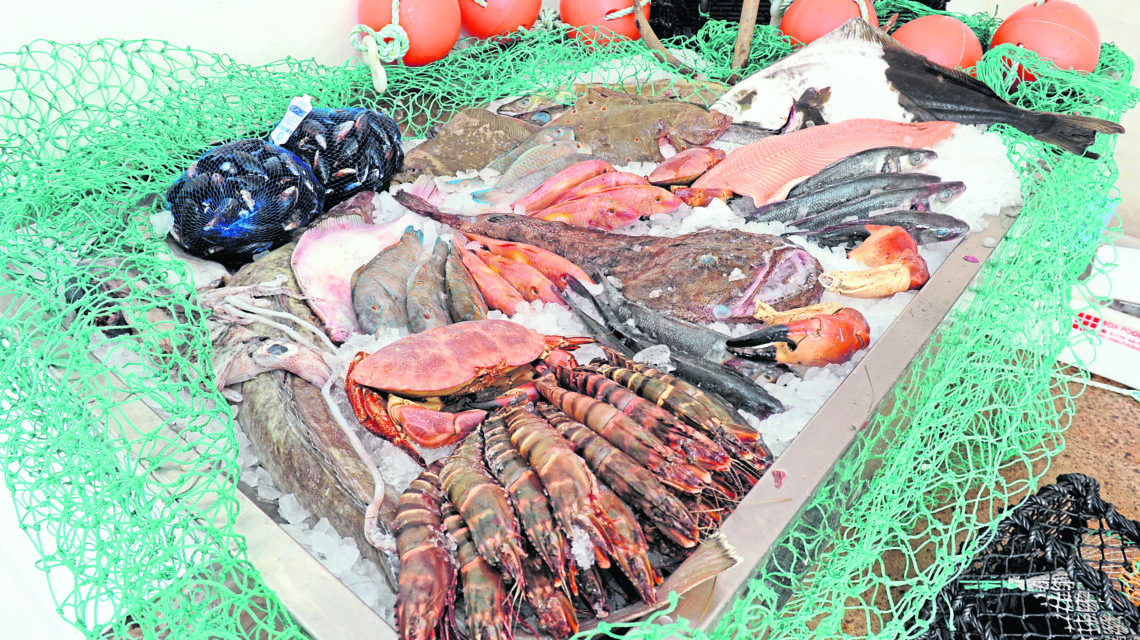 Granite City Fish has been offering a wide range of fish and seafood for almost six decades.
The successful Aberdeen business on Poynernook Road is run by Edward Fletcher, who has been working in the city's fish industry for 37 years.
Never settling for anything but the best quality, the managing director and his dedicated team of nine work hard to offer their loyal customers the freshest haddock, salmon, cod, scallops and other seafood. By attending numerous farmers' markets across Aberdeen, Stonehaven, Banchory, Ballater, Huntly as well as Peterhead, Edward ensures his customers get access to the freshest products.
We caught up with Edward to find out more about the firm, how he got into the industry and how he sources his fresh produce.
Tell us, who was it that set up the family business initially?
---
My mother, Gina, always received complements on her filleting skills. She was the first woman to start a fish company in a very male-oriented industry with her friend Cathy Addams in 1962. At the time, the name of the business was Fletcher & Addams.
---
So when did you decide to join Fletcher & Addams?
---
After Cathy retired around 1980, my mother worked away on her own up until 1982, when I got paid off in the first oil slump in Aberdeen. I was thinking about going to Australia but then my mother asked me to help her out and that's what I did. So the following day I was marched down to Aberdeen fish market to bid on fish for the first time.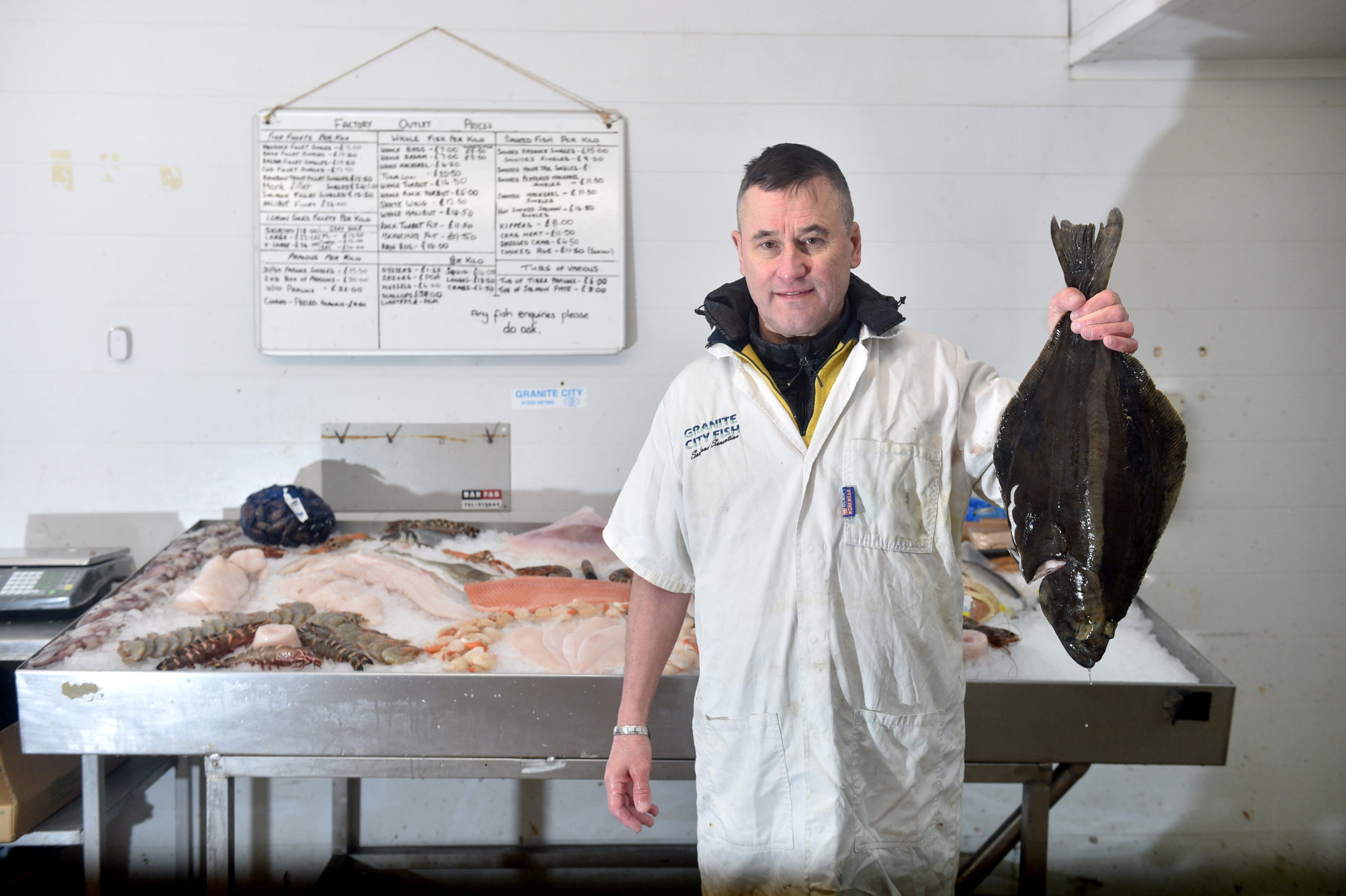 ---
Brilliant. How did you find that experience?
---
I hadn't done anything like that before but my mother explained everything as we were walking through the market, pointing out cod, monkfish, skate, ling, hake, squid, megrim, lemon sole and other fish we would end up buying. In the early days I often bought more than what was needed. These markets were always very competitive. I would say it took me approximately five years until I started to be treated more seriously there.
---
When did you change the business name to Granite City Fish?
---
That was after a few years of working with my mother. I decided I wanted to change the name from Fletcher & Son to our brand name, which was chosen in 1962 by my mother's dad Arthur Laing.
---
How many staff do you employ now?
---
I used to have more than 15 staff and four fishmonger shops, but I had to give up the shops due to ever-increasing council tax and fish getting more and more expensive. It just wasn't sustainable. I now employ six full-time and three part-time members for farmers' markets.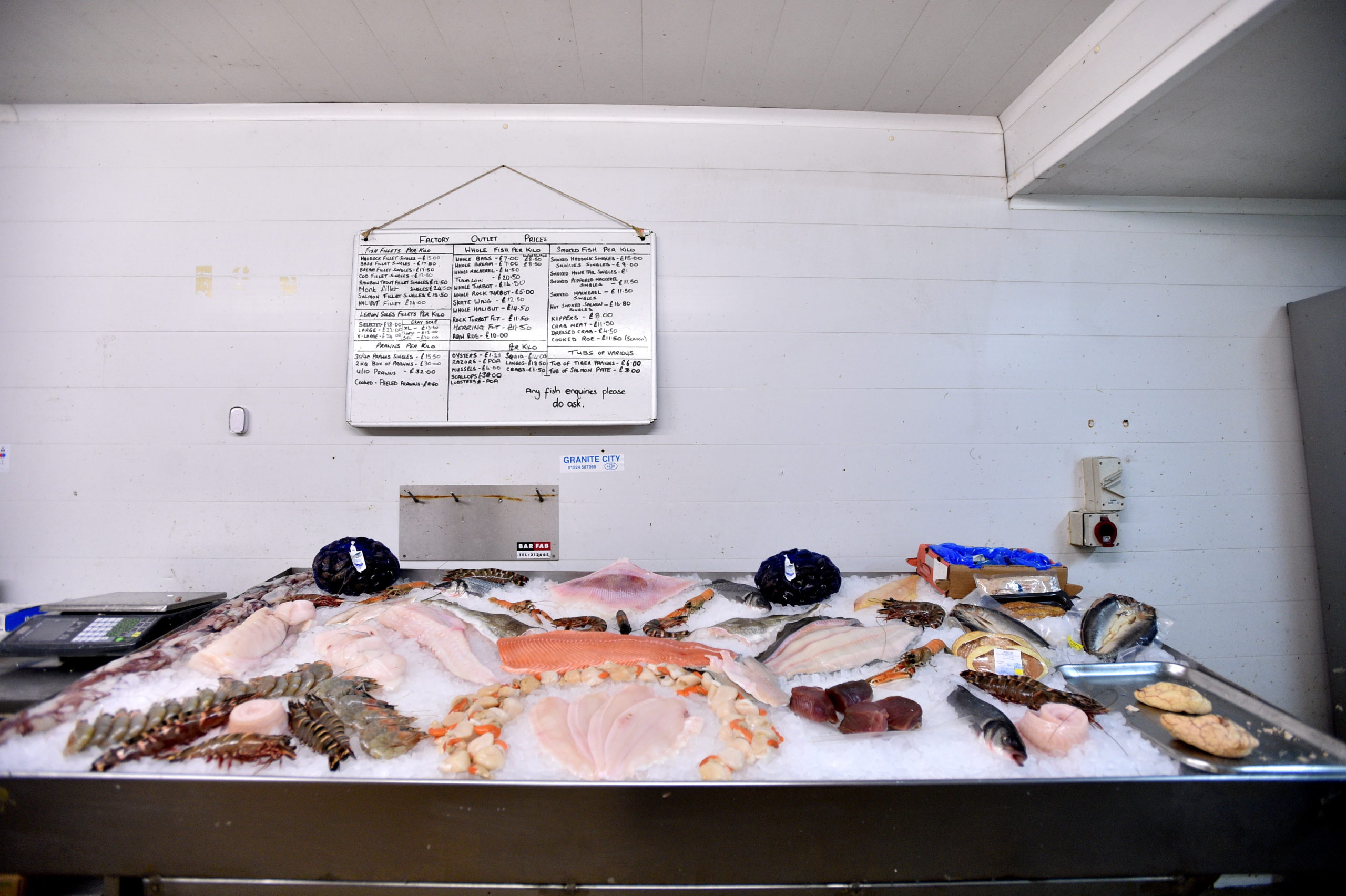 ---
Where do you source your fish from?
---
I buy my fish mainly from the markets in Peterhead, Shetland and at Kinlochbervie where I have buyers.
---
How do you go about getting the best produce? Is it very competitive?
---
My buyers know I don't want poor fish. I'd rather have nothing than try to sell old fish. That's been my mother's motto, my pride and our reputation from day one of working with her.
---
Tell us, how do you process the fish?
---
As soon as we get fish delivered to our fish house on Poynernook Road, we weigh it and check its quality. Then, the lemon soles are put through the special skinning machine and skinned. After that, we hand fillet them and pack them. And once they are iced, we send them to our customers.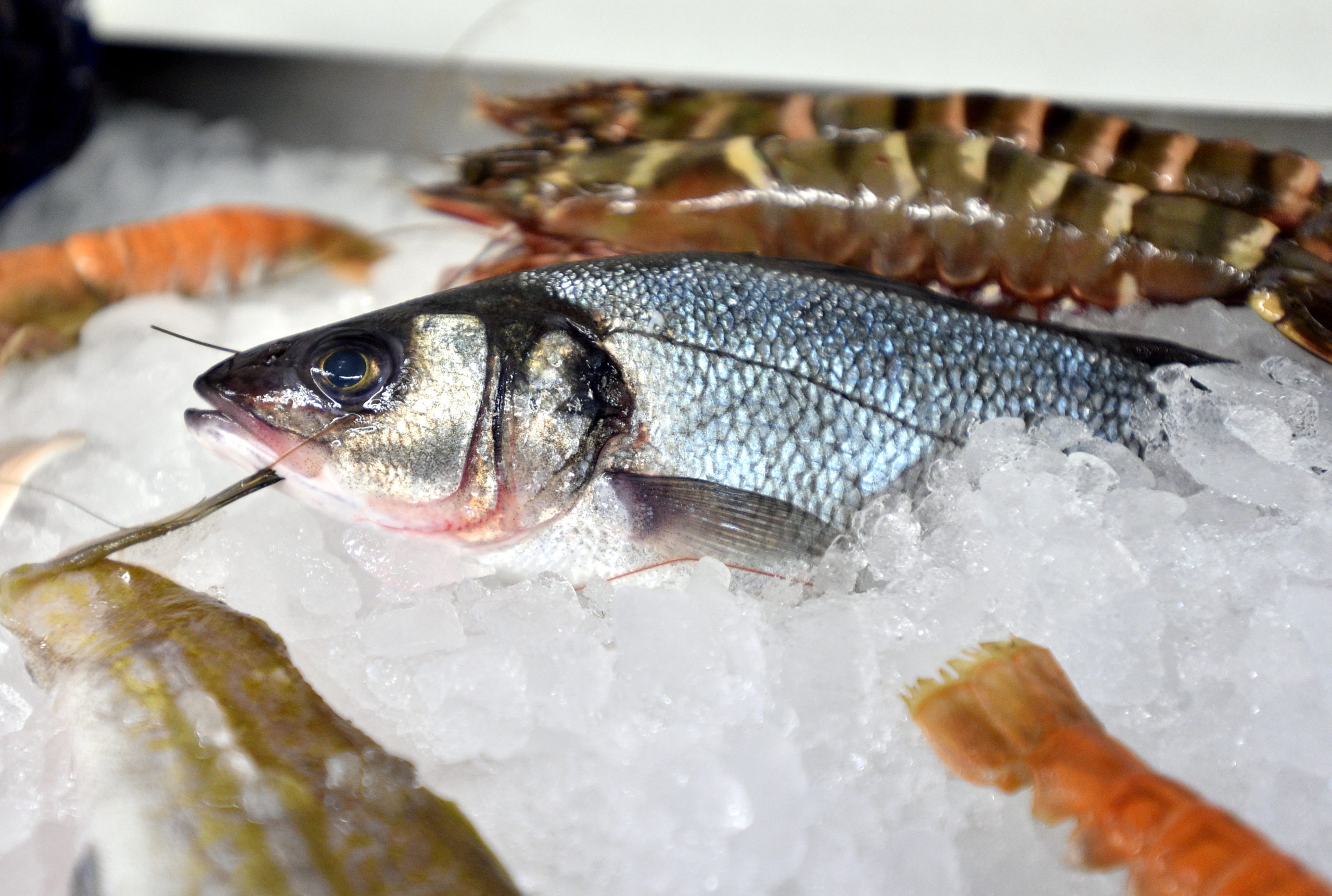 ---
What kind of fish and other seafood do you offer?
---
Our motto is seafood sensation – our range is really vast. We sell large lemon sole, plaice, grey sole, skate and skate knobs, rock turbot, cod fillets, steak haddocks, monkfish tail fillets and cheeks, hake, coley, halibut, salmon, sea trout, scallops, sea bass, sushi tuna, black tiger prawns, Shetland mussels, brown crab, velvet crabs, lobsters and more.
---
Wow, that is a lot! Which is your best seller?
---
Haddock will always be popular, but I see a change in people's tastes. Scallops are a big thing at the moment. Foodies who buy from us on a regular basis tend to put trust in my advice and we really try to encourage them to sample grey sole instead of lemon sole. I often give my regulars a small piece so they can try to cook it at home and see if they like it.
---
How can you tell fish is fresh?
---
That's simple. Fish eyes need to be shiny and its gills should have a nice pink/ red colour. You can also do a pressure test. If you squeeze the fish and your finger print immediately bounces back, it's super-fresh. If the finger print stays, don't buy it as its quality is very poor.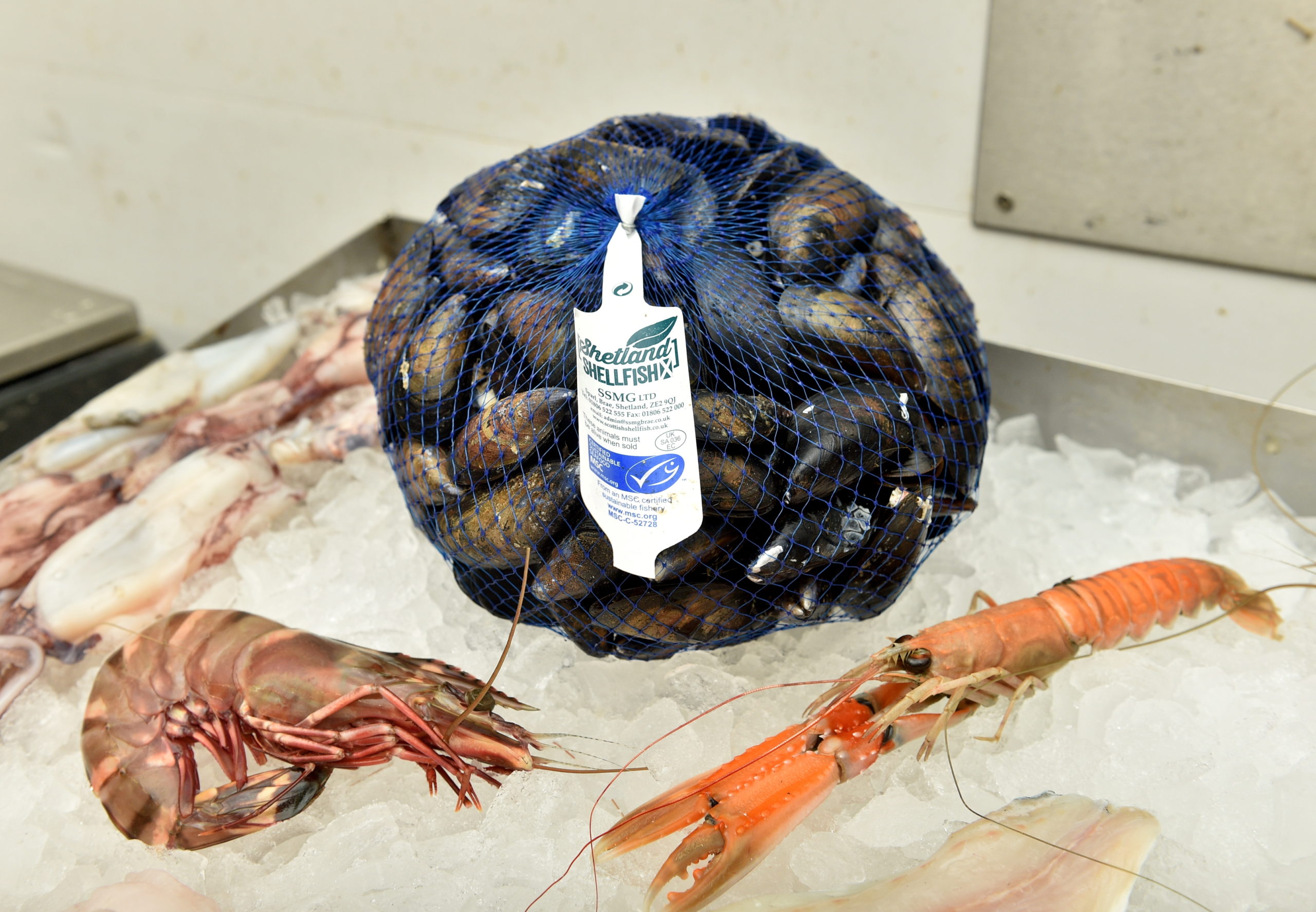 ---
Why should people go to fishmongers or farmers' markets instead of buying fish at supermarkets?
---
I would say the main reason why people should try to buy their fish from farmers' markets is because most of the businesses selling fish there are run by enthusiastic families. The fish I buy can then be purchased by food-loving people 24 hours later.
Supermarkets are great for dry shelf foods, but when it comes to purchasing fish from all over the UK, they have to take it to their processing factory and then send it back on the road – possibly way back to Scotland. This means fish will be older and its quality will be lower.
---
So which farmers' markets do you attend?
---
We go to a number of them, including ones in Aberdeen, Stonehaven, Banchory, Ballater, Aboyne, Culter, Westhill, Ellon, Huntly, Peterhead and Laurencekirk. We have also attended Taste of Grampian, which was a huge success. Our factory outlet on Poynernook Road is also open to the public from Monday to Saturday.
---
Do you supply any local eateries?
---
Yes, I work with a couple of local restaurants but most of my customers will come and get the produce direct from our premises or at markets.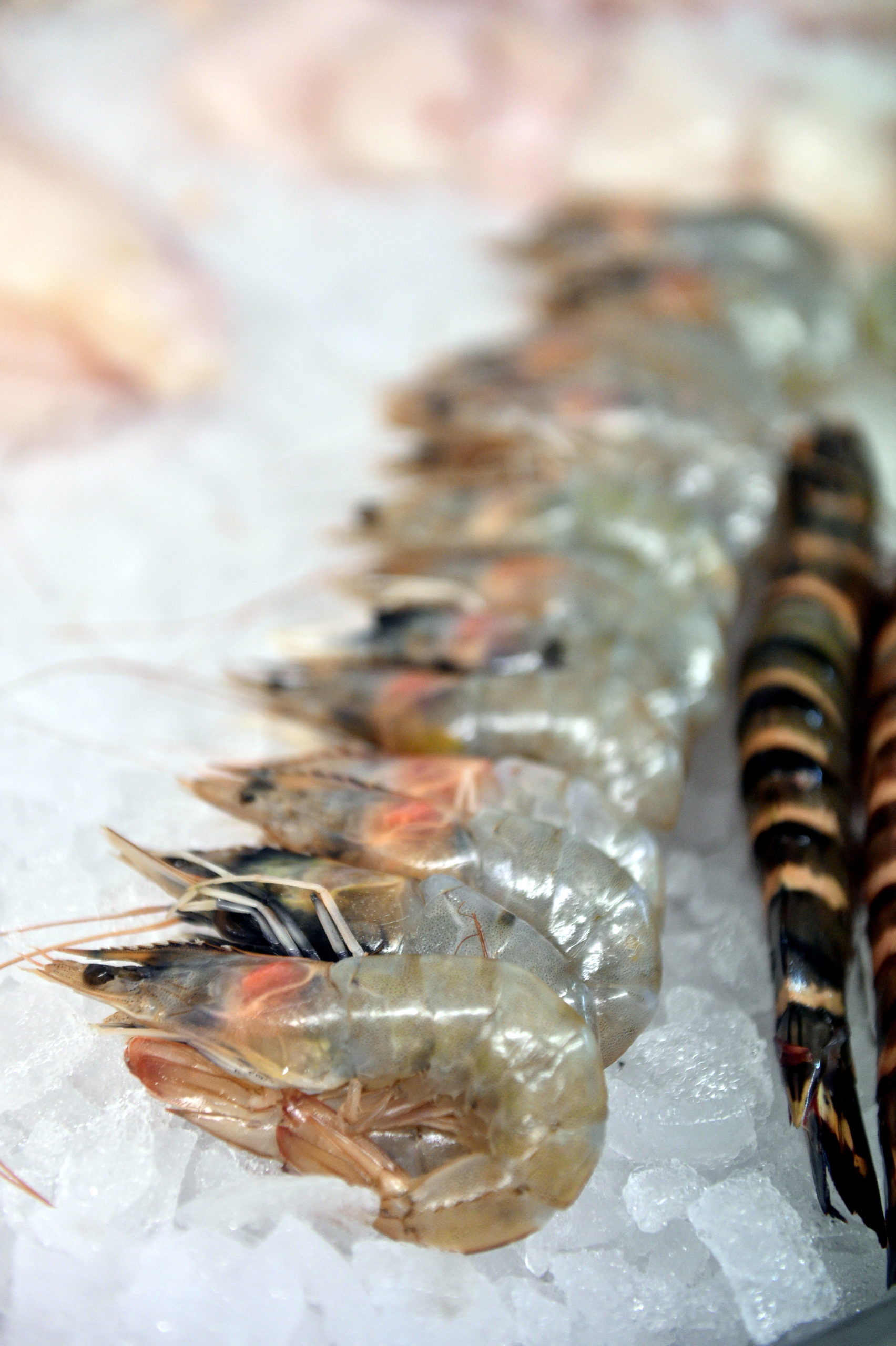 ---
How do you like your fish? Do you have a favourite dish?
---
I'm asked this a lot, but sadly I work eight to 10 hours a day handling fish so I don't eat nearly enough of it. But my favourite fish must be rock turbot prepared in panko bread crumbs, and I also love scallops and black pudding with poached eggs. Hot smoked salmon with a touch of garlic mayonnaise in a soft bun is also delicious, too.
---
Oh yum! What do you enjoy most about your job?
---
I love seeing all of my regular customers. It's a great feeling when they tell me how much they enjoyed their fish and I particularly like when they ask me to recommend a nice fish dish.
---
Do you think Brexit will affect the finishing industry in Scotland?
---
My heart is heavy because I have no idea what Brexit will bring. I hope the government will fight for our waters. It's a really worrying time for the fishing industry and only time will tell how it works out.
---
Visit www.facebook.com/GraniteCityFish for more information