Aberdeen's Chop Bar & Grill is the perfect place to watch sport and enjoy tasty drinks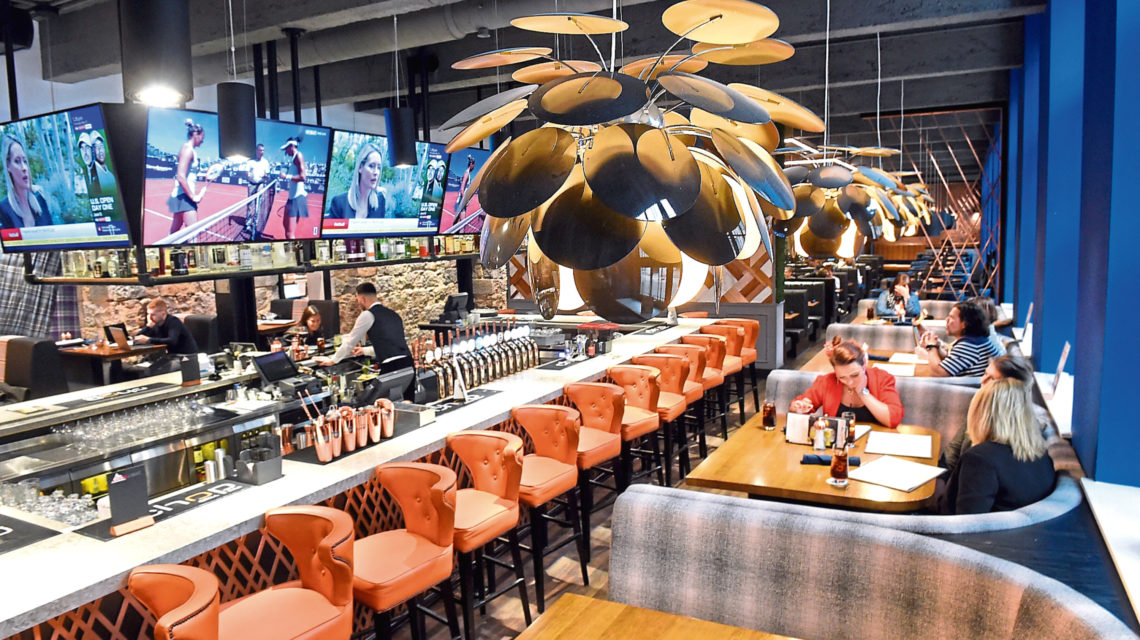 Located within the Sandman Signature Aberdeen Hotel, Chop Grill & Bar serves hand-crafted cocktails in stylish surroundings.
The popular sports bar has been committed to bringing classic Canadian hospitality to Aberdeen since opening its doors in summer 2018.
Situated on St Andrew Street, the modern hotel, ballroom and on-site bar and restaurant replaces what was once a Robert Gordon University building.
Joining the team a few months after the bar opened was Daniel Ferreira, who has been working at Chop Grill & Bar as a barman ever since.
"What's not to like about this venue?" he said.
"It's super-stylish and classy, we offer great drinks and we have cool regulars, too."
Daniel, speaking of the Chop team, added: "I was looking for a sociable job where I could interact with a lot of customers.
"I haven't worked at any other bar before starting at Chop Grill & Bar so I didn't have any experience, but everyone here was very friendly, helpful and made me feel welcome.
"There are nine of us working in the bar, so we are a great team and work really well together which is good."
Chop offers its customers 12 delicious cocktails, including a Caipirinha – Brazil's national cocktail, a gin-based Bramble as well as a tropical Pineapple Mojito made with rum. And Daniel says the loyal customers who visit the venue regularly almost always order a Pornstar Martini, which was named Britain's most popular cocktail of 2019.
"We have a lot of rum-based cocktails, but our most popular cocktail must be the Pornstar Martini, which seems to be the case in many other Aberdeen bars," said Daniel.
"Personally, I would go for Mai Tai or Caipirinha, but ladies love their Pornstar Martinis."
Chop Grill & Bar is also one of the few Aberdeen bars offering the popular Mexican Bulldog cocktail, which is made by dunking a bottle of beer (in Chop Grill & Bar's case, a Corona) into a glass of frozen Margarita.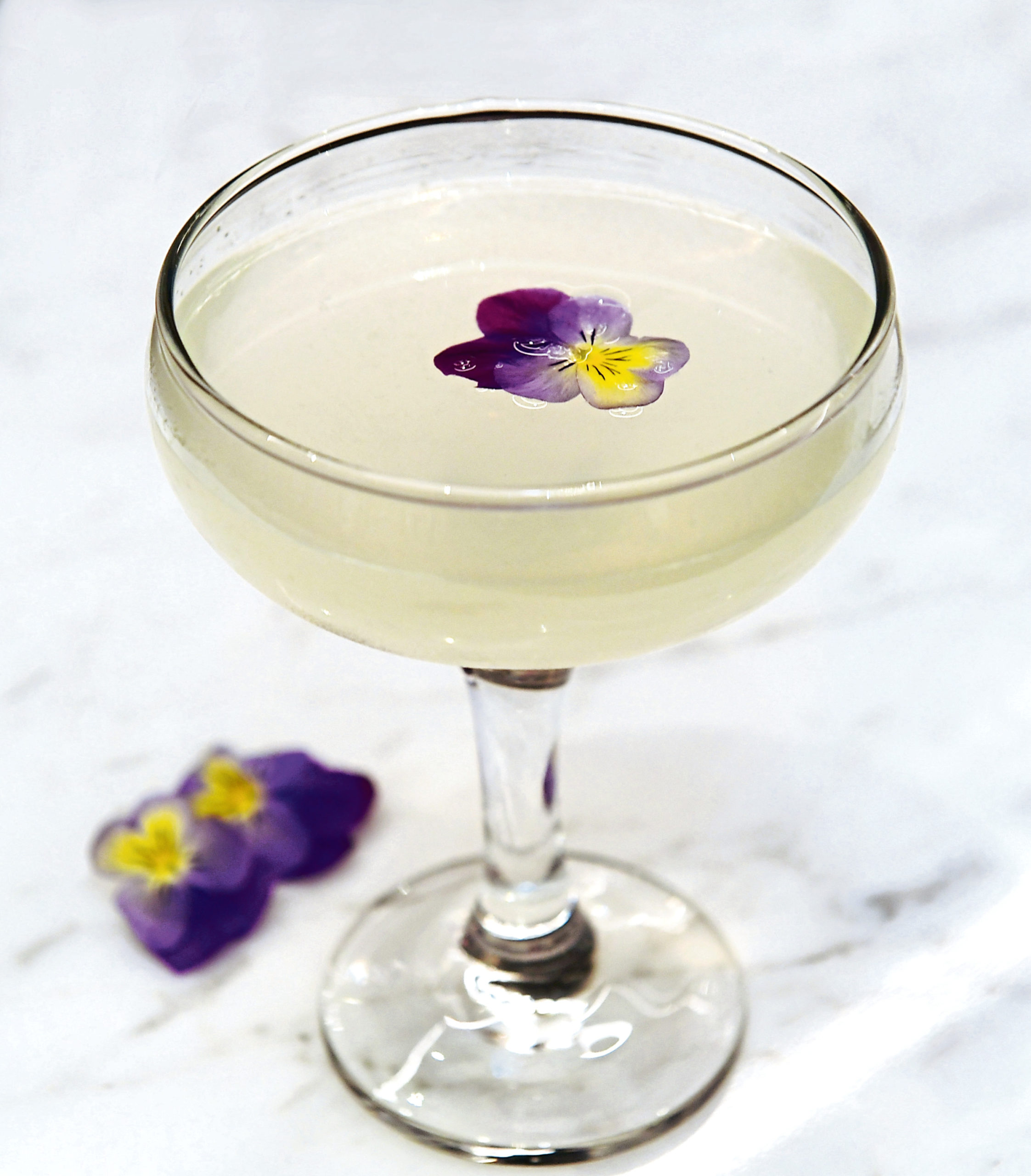 Daniel said: "The owners of the hotel and bar are Canadian and the drink is really liked over there so they wanted to bring it to Aberdeen too.
"We make a lot of Mexican Bulldogs when guys come in to watch sports.
"We also have a really good deal on the cocktail – our customers can get it for only £5 from Thursday to Saturday and we have other great offers throughout the week as well."
Being an avid football fan himself, Daniel loves to see familiar faces return to watch sports in the bar.
He said: "A lot of our regulars come in when we screen football or rugby.
"We are really busy when we screen the Six Nations Championship.
"There's always a great atmosphere in the bar when there's sports on. We recently hosted a Super Bowl party, which was great.
"I love working here when it's busy, so those are definitely my favourite shifts."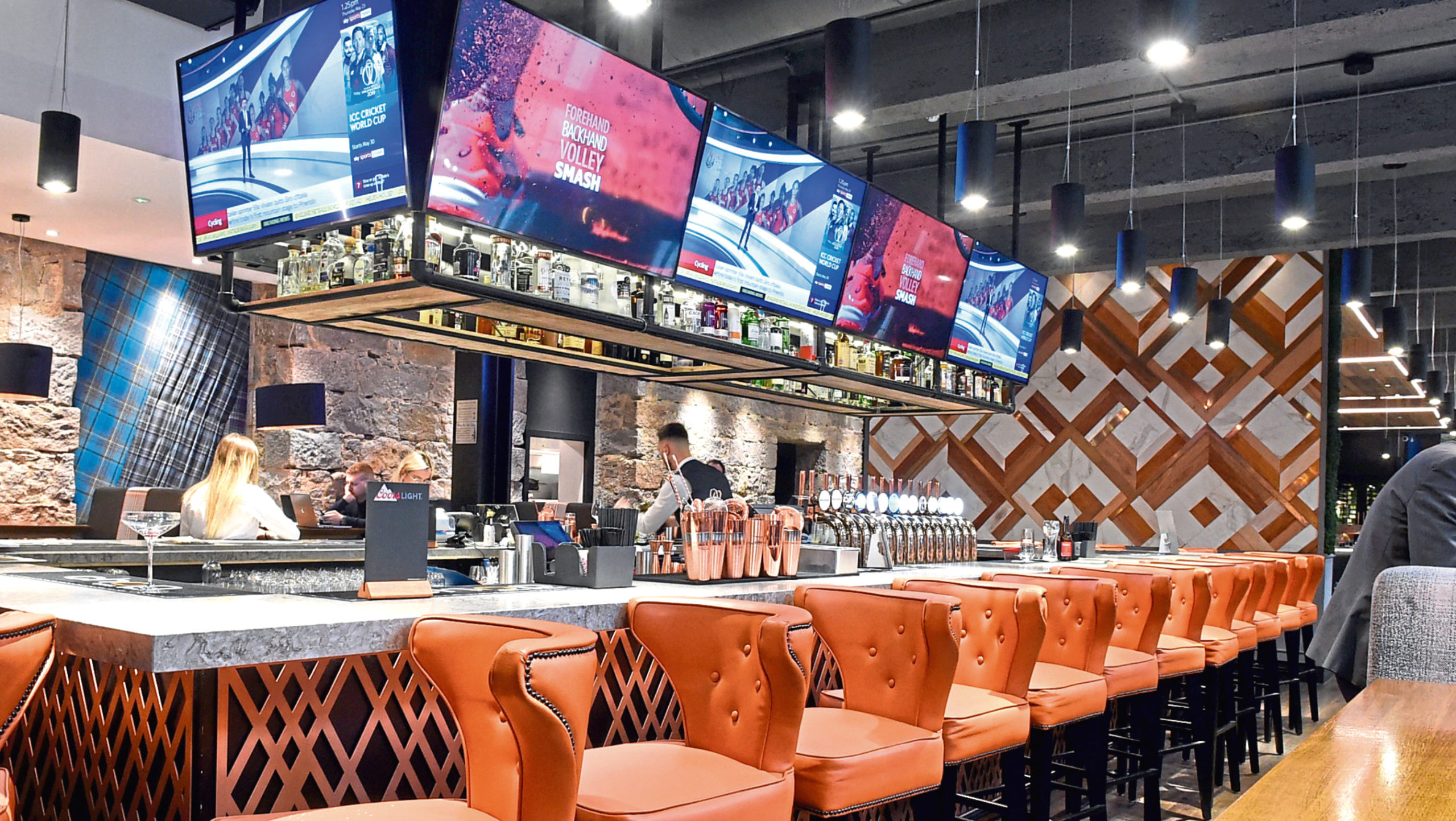 While watching sports, fans can also enjoy some of the venue's popular bar food, including chicken wings and cheesy nachos, or they can try something a bit different like Chop Bar & Grill's much-loved haggis bon bons or mac sliders. Vegetarian options are also available alongside the diverse range of drinks guests can wash them all down with.
In addition to bar snacks and nibbles, the venue also offers steaks, burgers and more.
Although the bar doesn't change up its main drinks menus too often due to focusing on offering popular affordable drinks and cocktails to its customers, the drinks it has on its menu are staple favourites of many.
He said: "We updated our cocktail menu last year, but we don't tend to change it too regularly.
"Our bar manager helped to create the cocktail list last time and some of the bartenders were encouraged to experiment and create their own twists on the popular cocktails for it, too."
While Daniel hasn't had a chance to get his teeth into creating drinks for the cocktail menu himself just yet, he's very much looking forward to the next opportunity to do exactly that.
In addition to cocktails, Chop Grill & Bar also offers a number of refreshing mocktails for dedicated drivers, or those looking for a break from the booze and non-drinkers.
The bar also caters to wine-lovers with its large selection of champagne, rose and white and red wines.
But Daniel says it's beer and gin which are most the ordered drinks in the bar currently.
He said: "We have 12 beers on draught – two of which, Fierce Day Shift and BrewDog Punk IPA, were made in the area.
"We also stock a few other bottles and cans from Fierce and BrewDog.
"And we stock Esker and Porter's Gin in addition to other popular brands.
"We honestly have such a big gin offering."
"You name it, we have it," Daniel added.
If you're more of a whisky drinker, then you're also in luck because the bar has its own premium whisky lounge called Freedom An' Whisky attached to it.
Featuring spirits from approximately 75 distilleries and stocking more than 150 Scottish whiskies, the lounge offers connoisseurs a new place to drink the water of life in the heart of Aberdeen.
Freedom An' Whisky stocks expressions from regions all across Scotland including Speyside, the Highlands and the Lowlands as well.
And the bar also offers whiskies from a number of north-east-based distilleries, including Glendronach, Glenglassaugh and Glen Garioch.
Visit www.chopgrillbar.com for more information and to see the bar's menus