Aberdeen's BioCafe proves that healthy eating can be exciting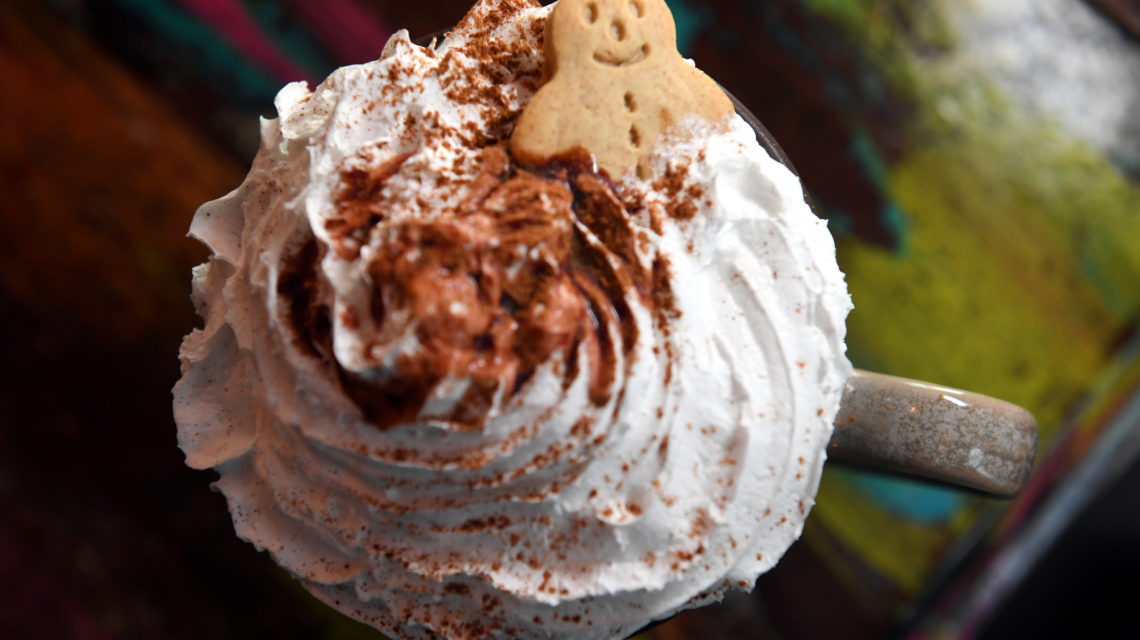 Owner Iwona Szmid is proud her BioCafe is the first refined sugar-free eatery in Aberdeen.
Passionate about a healthy lifestyle and refined sugar-free desserts, Iwona, who has worked in the hospitality industry for a number of years, always dreamed of opening her own cafe.
"I was working really hard – I had two jobs – to help save up money and my partner helped me as well to be able to open BioCafe in March 2019," said Iwona.
"The cafe isn't just vegan – we have vegetarian options too and products for diabetics, so we have suitable options for everyone."
Iwona said she really wanted to create a positive vibe and a nice atmosphere in her cafe, which is based on Rosemount Viaduct.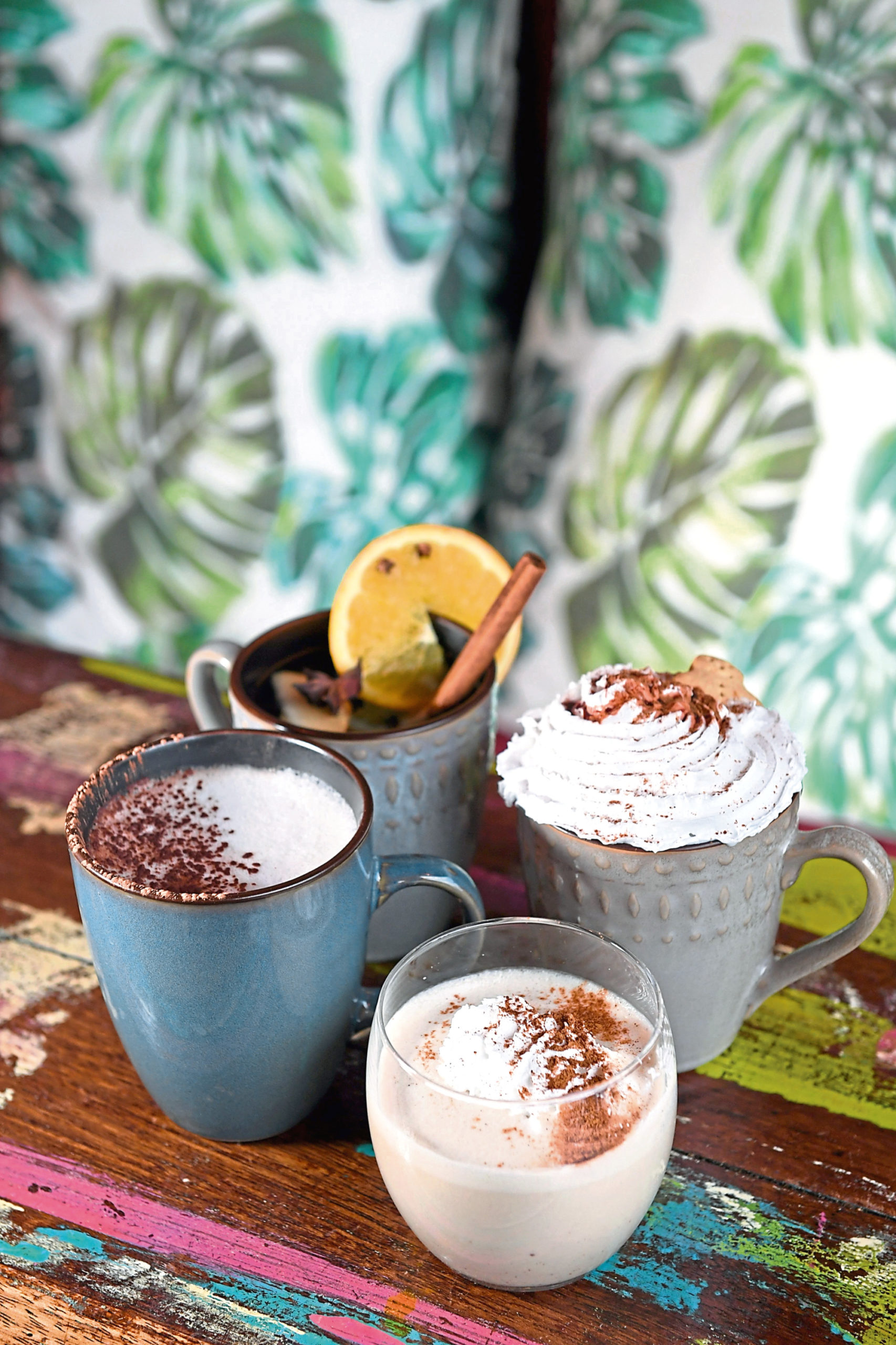 Being refined sugar-free, all drinks, snacks and cakes BioCafe offers are healthy and nutritious, so customers can enjoy sampling the cafe's tasty festive offering guilt-free.
"We came up with a new drinks menu for Christmas," she said.
"We offer non-alcoholic mulled wine, vegan eggnog, which is also non-alcoholic and very creamy.
"In addition, we have four different lattes with vegan whipped cream – we have pumpkin spice, salted caramel, gingerbread, vanilla and hazelnut.
"The gingerbread one is the most popular at the moment.
"My staff and I experiment with various flavours and then agree on these new recipes."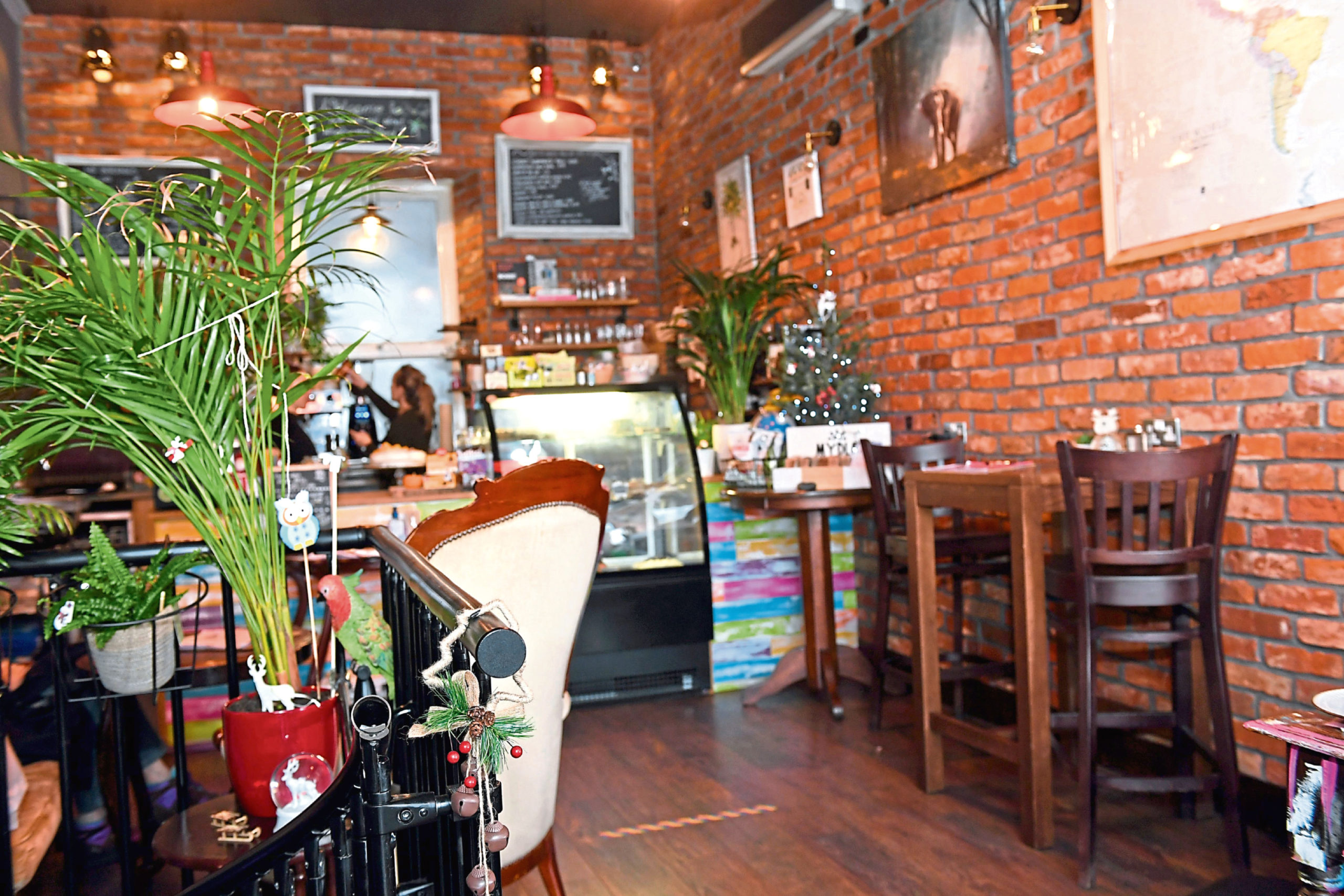 In addition to the cafe's festive drinks, BioCafe also offers a range of hot drinks including coffee, cappuccinos and hot chocolates.
"Our chai latte and golden tumeric lattes are also very popular," said Iwona.
In terms of cold drinks, BioCafe is known for offering kombucha and a range of healthy soft drinks.
Iwona said: "I ordered a sour cherry kefir for our cafe recently, which is something new on the market.
"It's fairly similar to kombucha, which is very popular in the cafe, so that's why I decided to order kefir, too."
Aiming to offer healthy options to more customers, BioCafe unveiled its brand new vegan vending machine in Aberdeen's Trinity Centre earlier this month.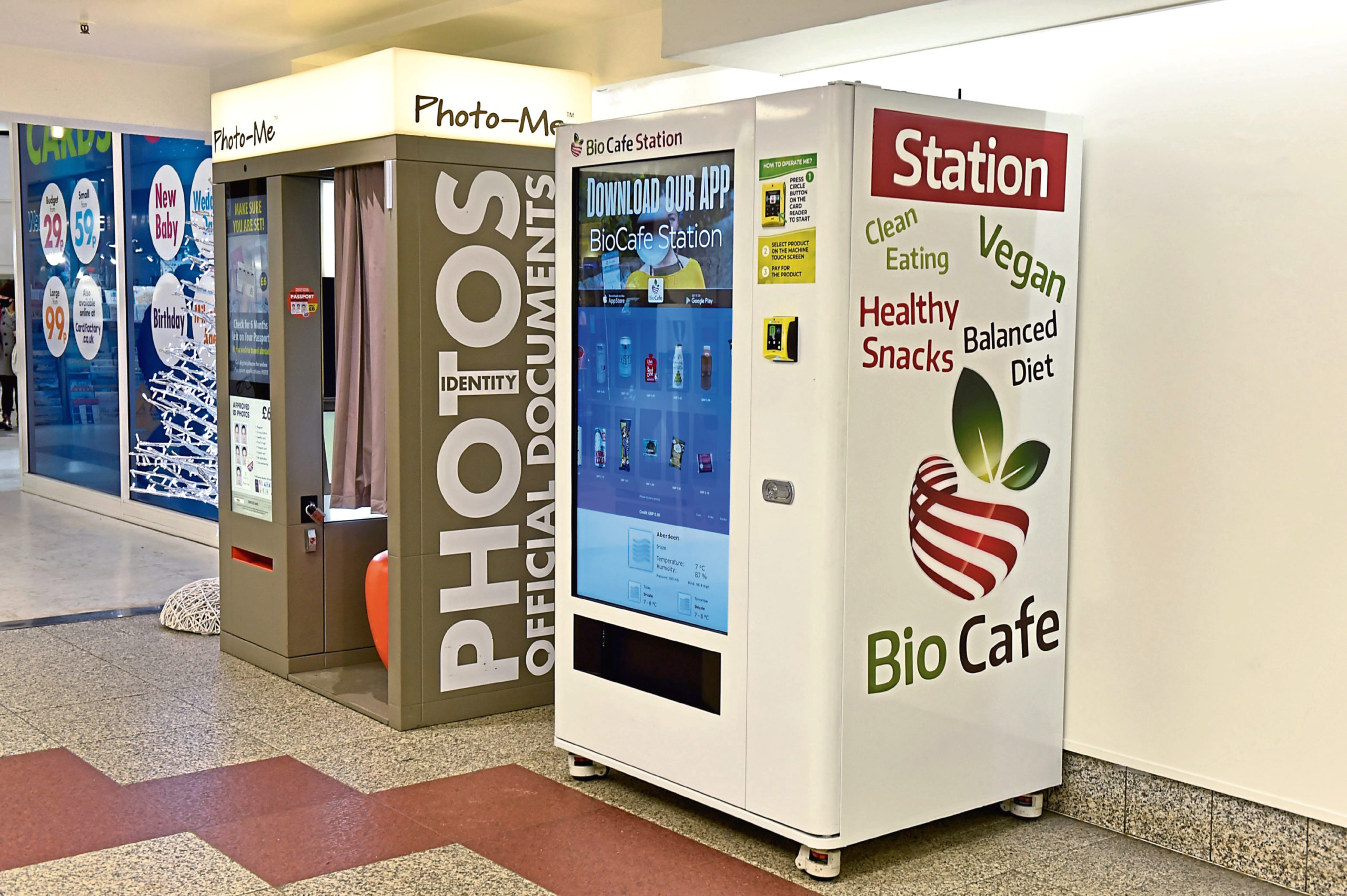 Piotr Turzynski, Iwona's partner, said: "There were a couple of reasons behind our vending machine idea.
"I also work in the oil and gas industry and I often need to catch a plane early in the morning and very often, at the airport, I cannot buy anything healthy at that time because shops are closed.
"I have also recently been to a hospital for an examination and I couldn't really buy anything apart from shortbread and a breakfast roll.
"So we thought it would be a good idea to have a vending machine with healthy snacks and drinks in places like these.
"We contacted a lot of places which might be interested in the vegan vending machine and Trinity Centre was the first one who responded to us."
Piotr and Iwona are hoping to expand this business idea and they already have a couple of meetings lined up with local hospitals and other businesses, too.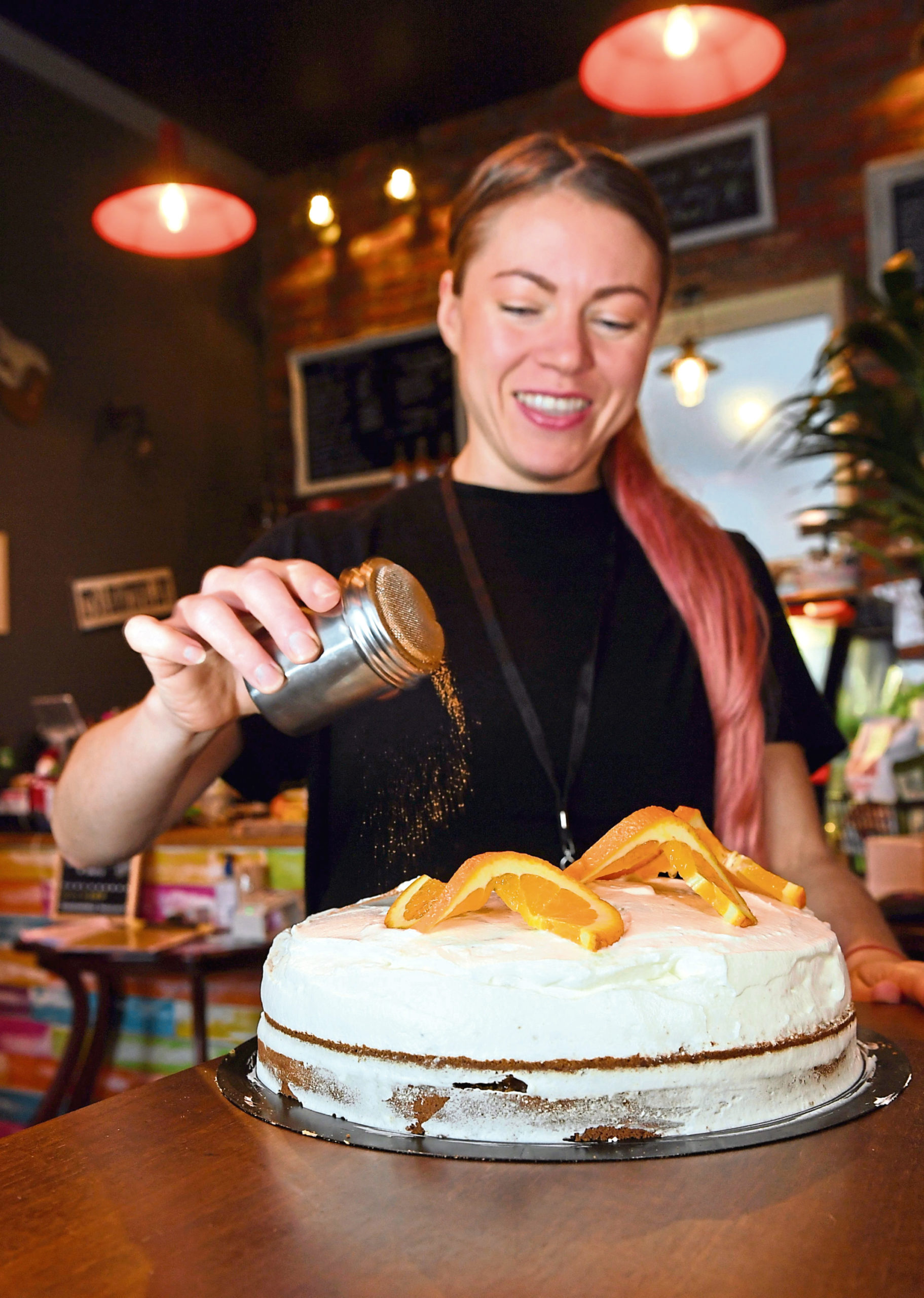 "The offering in the vending machine is fairly similar to what we have in the cafe," said Piotr.
"For example, locals will be able to buy vegan salads, wraps, sandwiches as well as vegan cakes and chocolate bars.
"We cooperate with four different Scottish companies which also supply us with drinks for the vending machine."
Aberdonians can also download an app, which works for both iOS and Android users, to see which products are available in the vending machine in real time.
Piotr said: "It's a smart vending machine – we really wanted to put something special on the market.
"The machines are connected to the internet 24/7 and they send information to the app, so people can check online what's available, but also see all the nutritional data."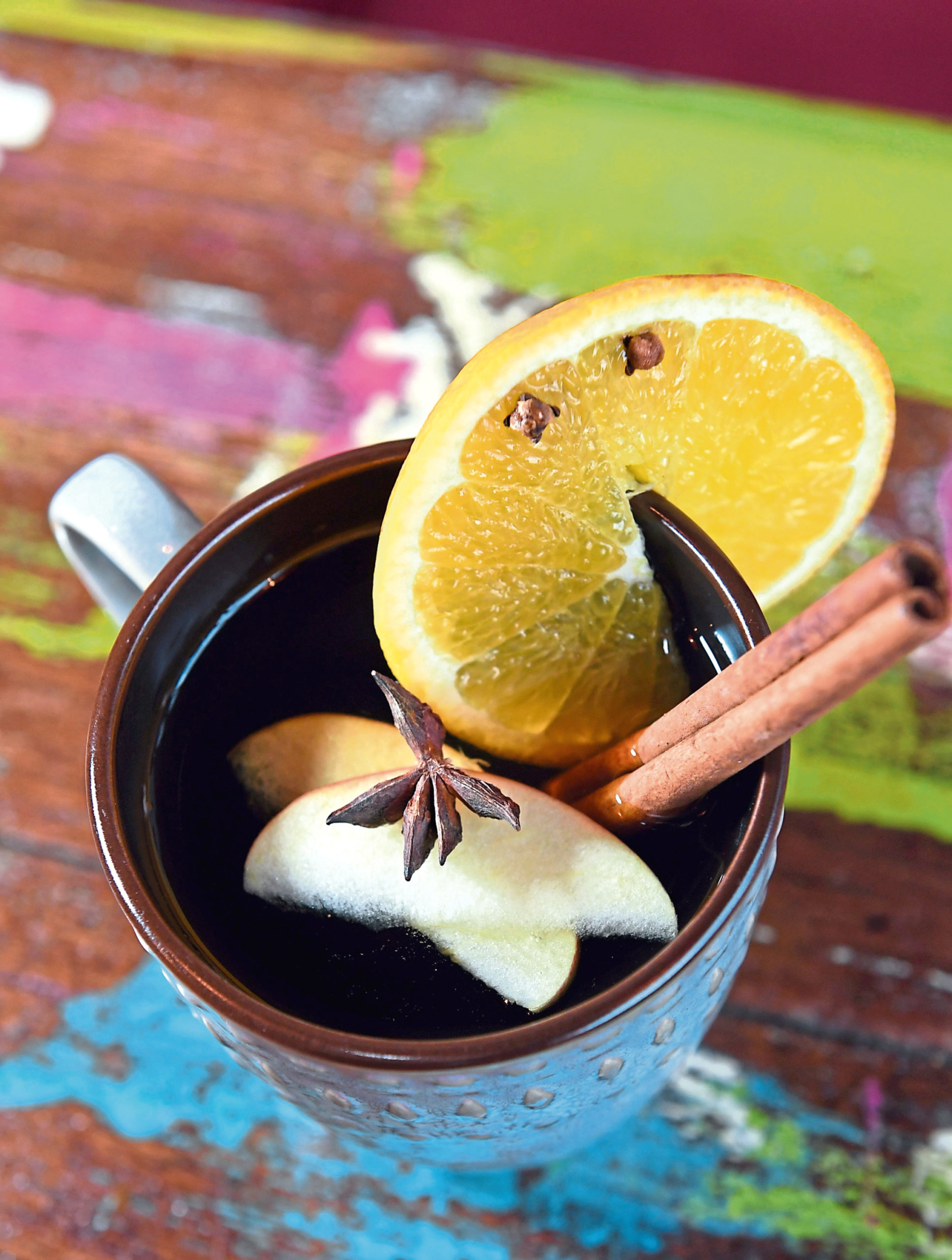 Piotr said coronavirus had an enormous impact on their business.
He said: "It affected our income, but we had a lot of support from the Aberdeen community and we survived, but I know many other businesses didn't.
"I think we were lucky, especially considering this is only our second year in operation."
BioCafe currently employs three members of staff.
Piotr said: "We are a very good team and they're all vegan.
"It's not a requirement to be vegan to be hired, but they are all passionate about the food and enjoy working in our cafe."
Visit www.bio-cafe.co.uk for more information and to place an order