Aberdeen's Nargile Restaurant serves up authentic Turkish dishes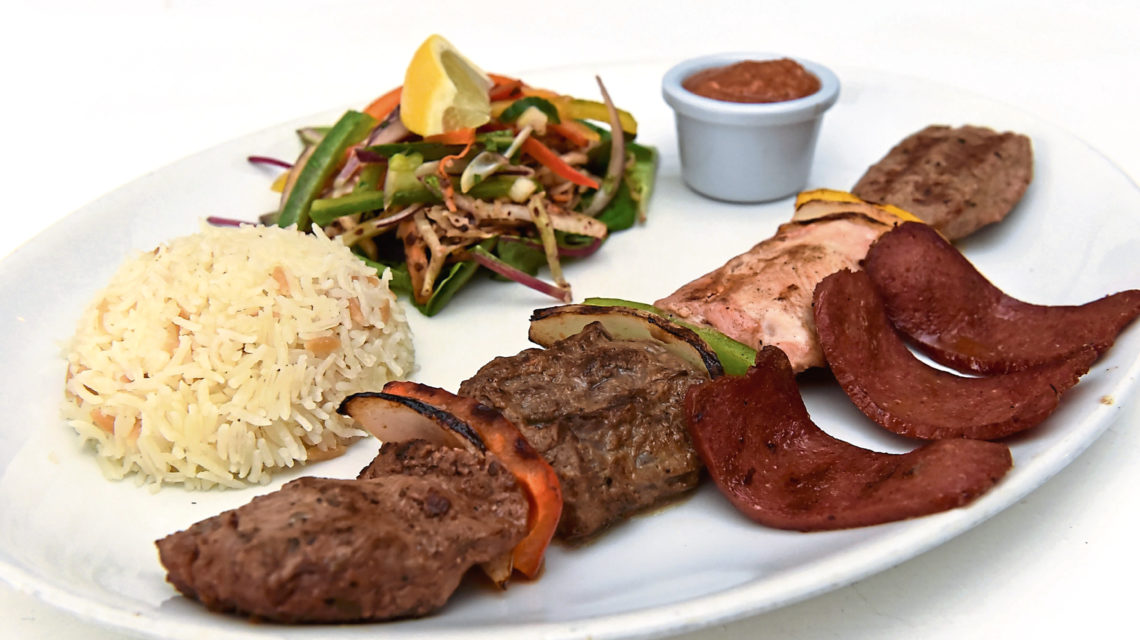 Nargile has been a popular traditional Turkish restaurant in Aberdeen for almost four decades.
Yusuf and Karen Iridag introduced authentic Turkish cuisine to Aberdeen foodies in 1983. The eatery's current managing director Tayfun Kaplan is proud to continue offering freshly prepared Middle Eastern dishes from its premises on Skene Street.
We caught up with Tayfun to find out more about the restaurant, its menu and how coronavirus impacted its business.
---
When did you join team Nargile?
---
I initially began working at Nargile as a manager in 2003 and I have been the managing director there since 2005.
The Nargile is a family-run business and I have been married to my lovely wife Rosie since 1998, and our son Emre also works in the restaurant in between studying for his advanced highers.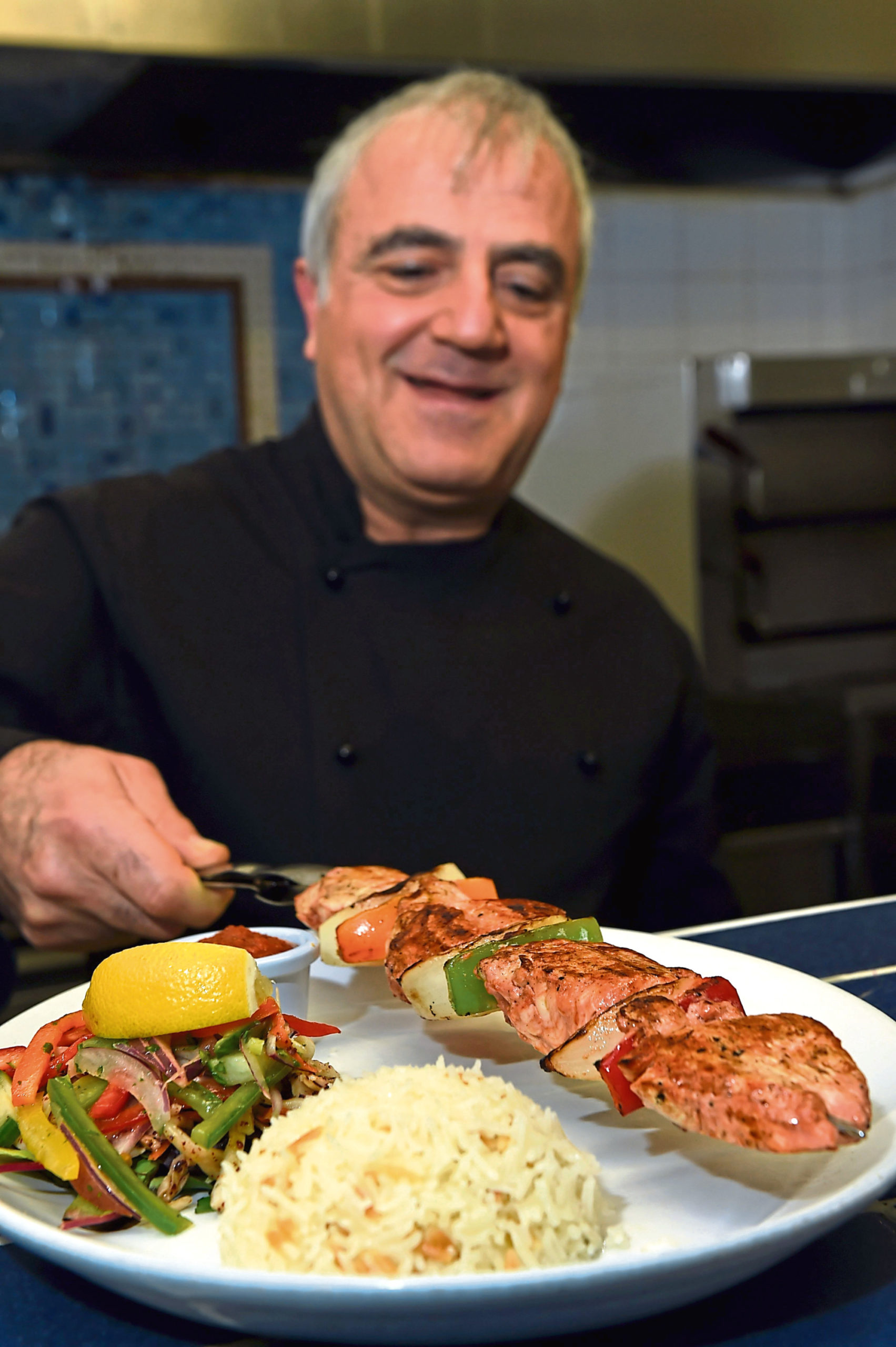 ---
Had you worked in the food and drink business before you became Nargile's manager?
---
Previously, before moving to Scotland, I owned and ran a restaurant in Bodrum in Turkey during the summer seasons and also worked as a maître d'hôtel at a ski centre in Uludag in Turkey during the winter season. I have had many years' experience in the hospitality industry in both Turkey and Scotland and have always taken pleasure in trying to improve my skills in all areas of the restaurant.
---
What's at the heart of Nargile?
---
My family, staff and I endeavour to continually improve the culinary experiences for our customers. Our menus are created by ourselves, with input from our staff and our cuisine is made up of a combination of Turkish, Mediterranean and European influences. We have a wide selection of dishes on our menu and believe there is something for everyone, as we aim to cater for every taste and palate accordingly.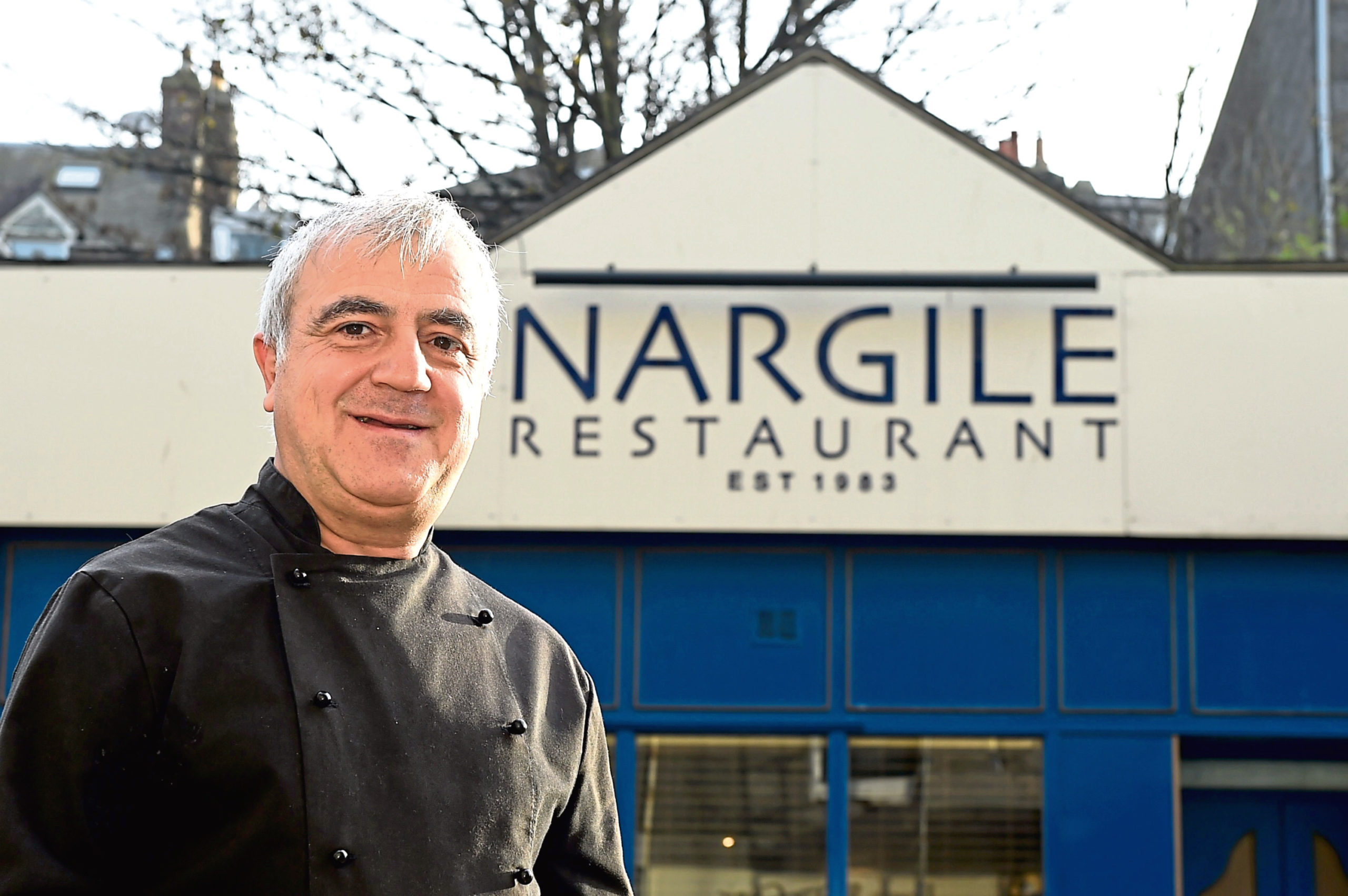 ---
The restaurant is known for offering a selection of small dishes served as appetizers, also known as meze…
---
Mezes are one of the most delightful features of Middle Eastern food and they should be enjoyed at leisure in an unhurried way. The traditional custom is to enjoy a large selection in small quantities. Mezes are meant to whet your appetite and are usually strongly flavoured and aromatic. They can be highly spiced, garlicky or sharp with lemon. They are intriguing, amusing, colourful and pleasing in every way. We put a great deal of effort into making our meze for our customers.
---
That sounds amazing. What kind of dishes can your customers sample?
---
Our freshly-made mezes are made up of a selection of dishes served as hot and cold appetisers and they are very popular with our customers. They can be eaten at a leisurely pace with a glass of wine or Raki, which adds to the culinary experience. We serve all kinds of mezes – from little stuffed vegetables and pastries, to varying salads and dips – and they are all served with hot, fresh pitta bread.
Humus is a particular favourite with our customers and if they can't actually decide which is their favourite meze dish, our staff can make up a special plate for them.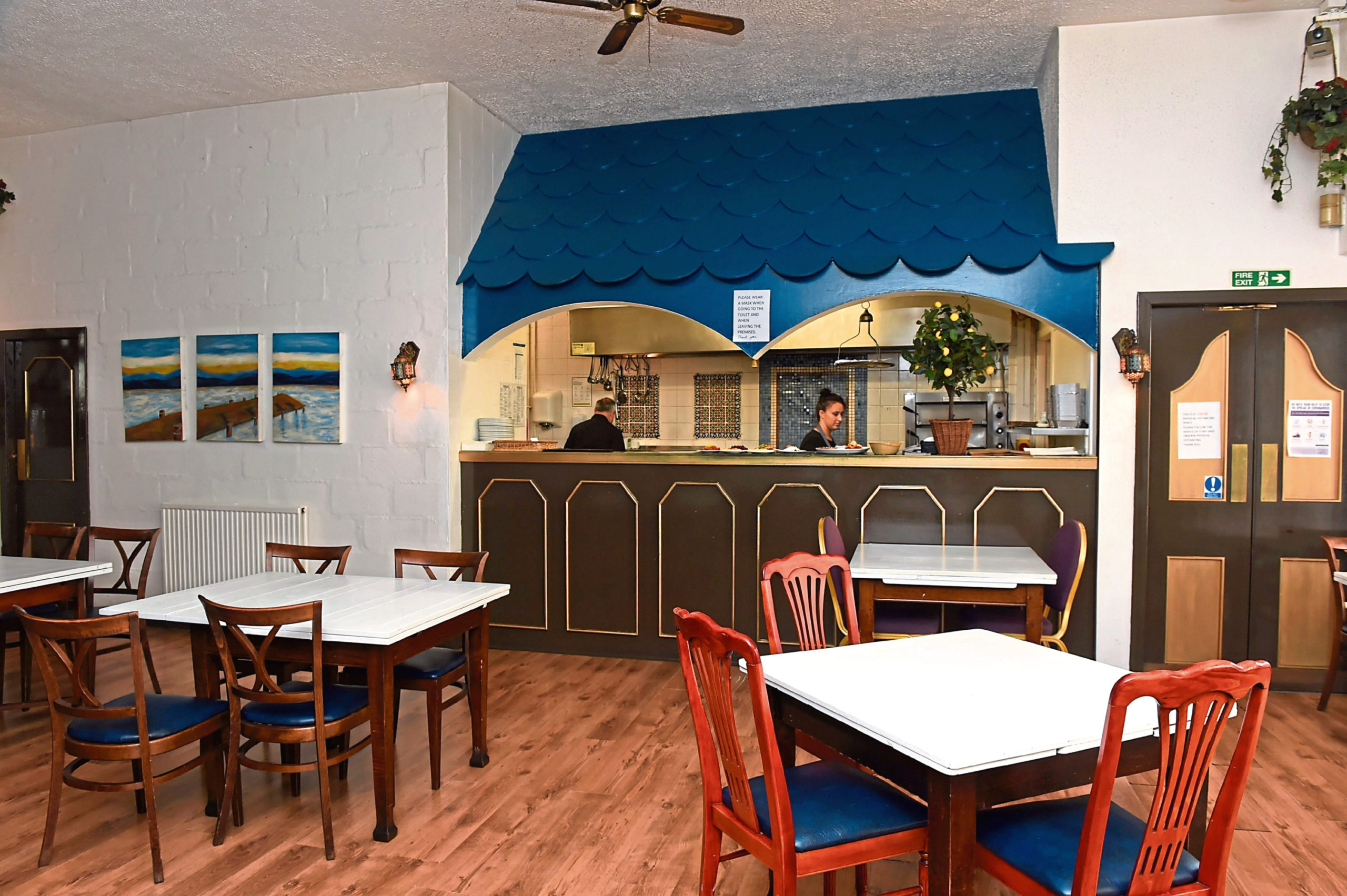 ---
Which dishes are among the most-ordered in the eatery?
---
Our speciality dishes such as the Pilich Special and Nargile Special are very popular. We use our charcoal grill to cook many dishes, including our large variety of kebabs and this contributes towards their distinctive flavour.
---
What about your desserts? Is baklava the most popular?
---
Yes, our homemade baklava is a well-loved dessert which is made up of layers of filo pastry filled with chopped nuts and sweetened with syrup. The chocolate baklava is also enjoyed by our customers and is very popular.
---
Do you work with any local suppliers or producers to create your dishes?
---
Yes, we source the best ingredients we can from a variety of local suppliers in order to maintain the standard of our authentic dishes.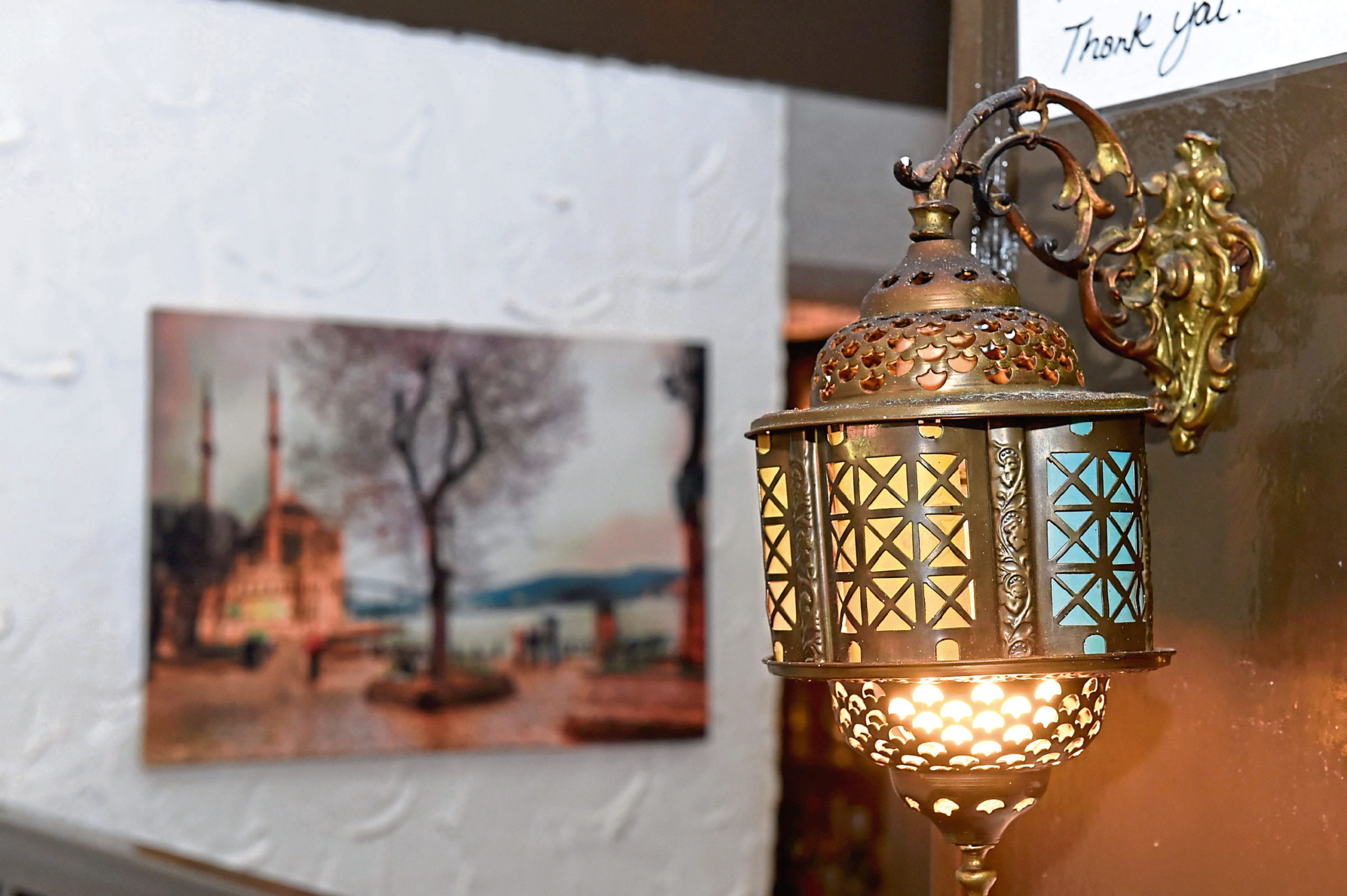 ---
Do you see a lot of familiar faces in the restaurant?
---
We have lovely, loyal customers and they have been very supportive during these challenging times and we really appreciate all their support – from collecting meals, ordering takeaways or dining in when we were able to open again. Our regular customers have commented on our new layout incorporating Covid-secure procedures and have told us they feel safe. And although changes have been made to make the restaurant Covid-compliant, our staff continue to maintain a warm and friendly atmosphere.
---
How many staff do you employ? Was it difficult for your team to adapt and implement coronavirus rules and regulations to the way the restaurant operates?
---
We have a total of 15 full-time and part-time staff working in the restaurant and individually they have helped to keep our restaurant running as smoothly as possible during these difficult times. Although circumstances have been challenging due to the Covid-19 pandemic, they have adapted admirably to the new restrictions and we really appreciate their hard work and efforts to make our restaurant a success.
---
What's next for Nargile?
---
The hospitality sector is experiencing many challenges due to the Covid-19 pandemic. We continue to try and adapt to the situation to the best of our abilities. We have to try to remain positive during these unprecedented times and take every day as it comes.
---
Visit www.nargilerestaurant.co.uk for more information and to see the restaurant's menu