Aberdeen independent restaurant Yatai Izakaya creates unique take on Japanese cuisine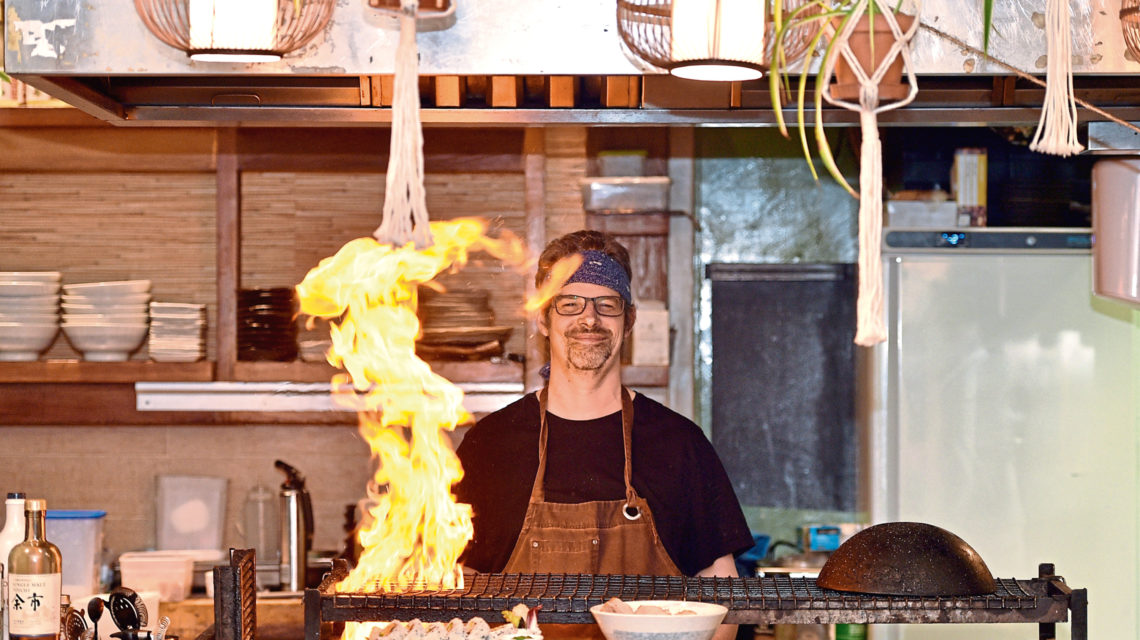 Aberdeen independent restaurant Yatai Izakaya has created a unique take on Japanese cuisine.
After living in Japan and working in restaurants there, Aberdonian John Jones decided to open his own restaurant and offer authentic Japanese dishes in the heart of the Granite City.
The successful businessman and chef decided to name his restaurant Yatai, which translates to a small, mobile food stall typically selling ramen or street-food.
And Izakayas are Japanese pubs which serve delicious dishes and snacks to accompany a range of alcoholic drinks.
With Yatai Izakaya's menu designed to be shared, the urban restaurant is all about serving traditional Japanese-inspired dishes slowly over several courses. The restaurant offers a range of seafood, popular ramen soups, sushi, steamed buns and other tasty meals. Located on Langstane Place, it also serves Japanese liquor Nihonshu, a range of Asian beer, wines and also delicious cocktails.
We caught up with John, now working as head chef, to find out more about the restaurant.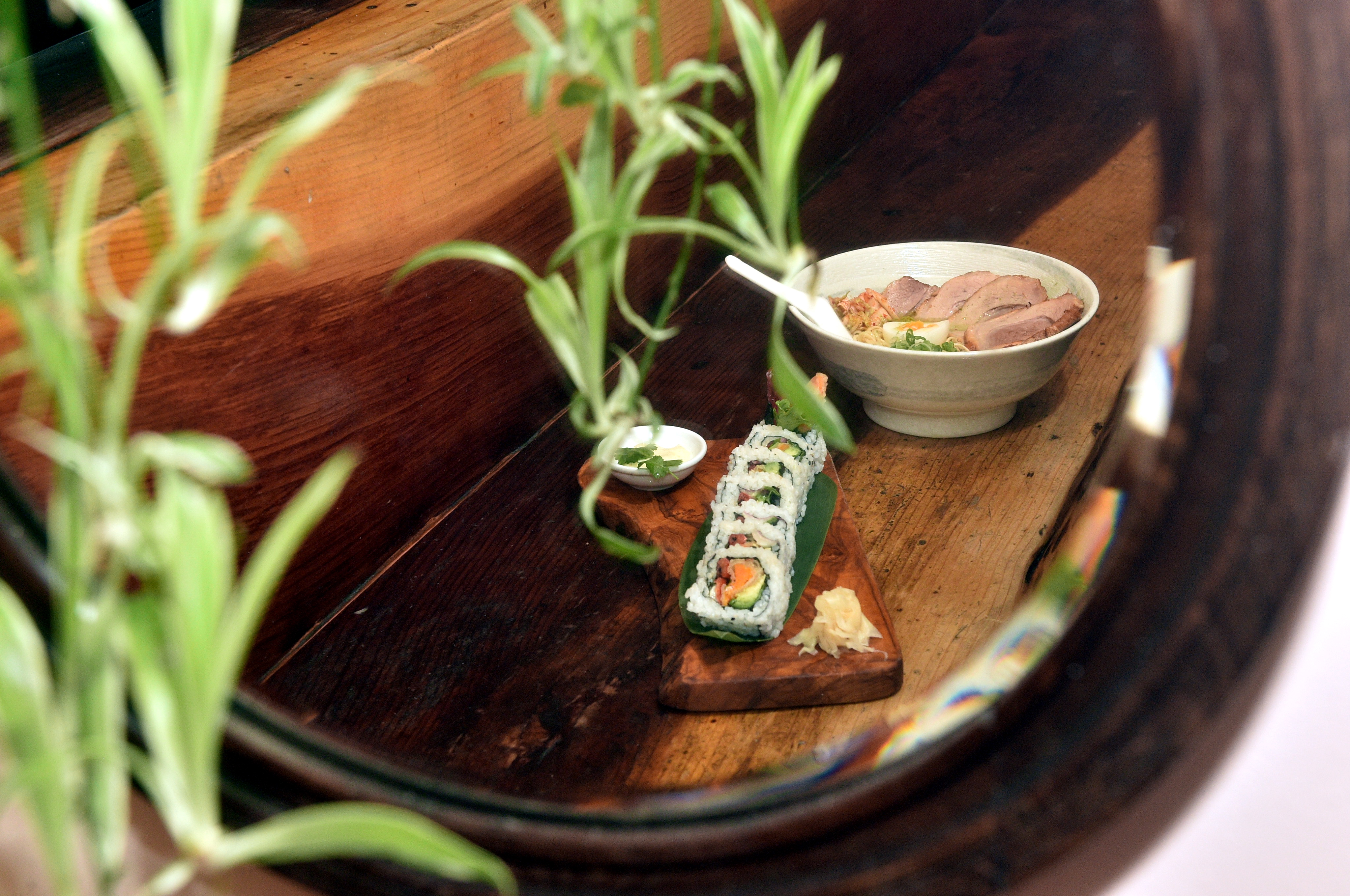 Was opening your own restaurant always your ultimate goal?
I fell in love with the cuisine when I worked in Japanese restaurant Zuma in London as a grill chef and a sushi chef. After that I went to Japan for a holiday and I worked there in a restaurant for research purposes to be able to open my own place in Aberdeen. I was born and raised here so it was great to be able to bring a taste of Japan to my hometown.
And with the research done, when did you open Yatai Izakaya?
The first premises opened in 2006. The restaurant was located on Skene Street – where Bonobo Cafe is now. We relocated seven years ago to our premises on Langstane Place.
Do you use a lot of locally sourced ingredients on your menus?
We're a casual dining restaurant. We're really focused on using the best cooking techniques from Japan and the best seasonal produce we can source locally. We work with a couple of Japanese suppliers to be able to get authentic products directly from Japan. And we also work with local producer Davidsons Specialist Butchers in Inverurie. It's very important that the produce we use is as local and as seasonal as possible. While we import a very nice tuna from abroad, we also want to showcase the very best local produce that Aberdeen and Aberdeenshire has to offer at the moment. I also try to and grow as much as I possibly can in my own greenhouse and use the ingredients in the dishes.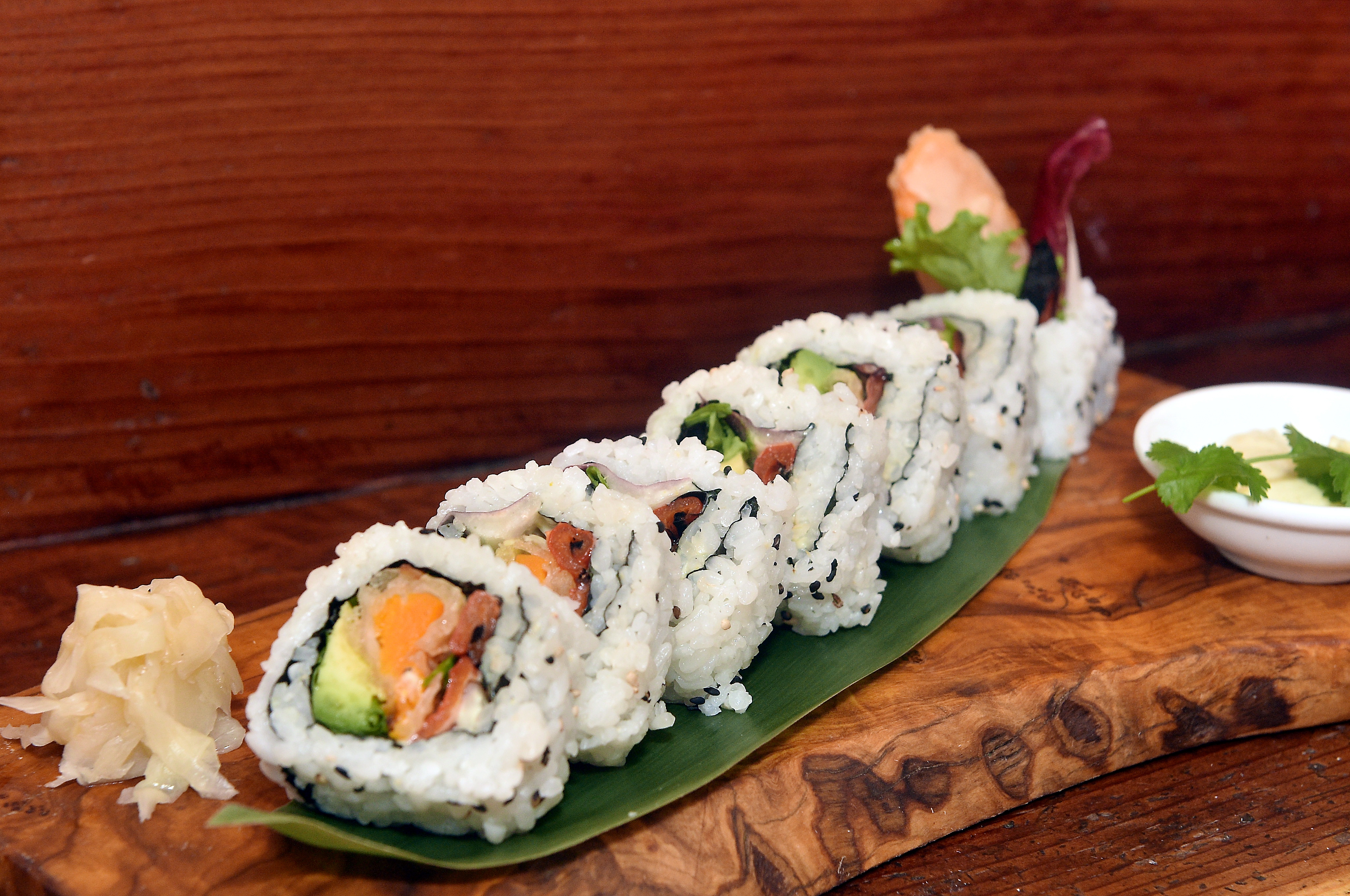 The restaurant offers an omakase dining experience. Explain to our readers exactly what that involves.
If people come to the restaurant for the first time and they're not sure what they'd like to order – because our menu is pretty big – they could consider eating omakase. They can say they don't like seafood or pork and we could create a special menu for them to share. The chef and staff get together and choose the dishes for the customer. It's set to a budget so it's always different.
Is omakase quite popular with your customers?
It's definitely very popular. We have customers who have been in the restaurant loads of times and they still go omakase. Or if some customers are used to the dishes they order all the time, they may want to try something a bit different and they don't know exactly what it is, so they go omakase.
How many dishes are your customers able to sample when they do order omakase?
It really depends on what the customers' preferences are. Some dishes are more expensive than others.
If they want to go for seafood, which is more expensive than chicken, they may get fewer dishes but they'll be of better quality.
It really depends what the customers like and what they don't like.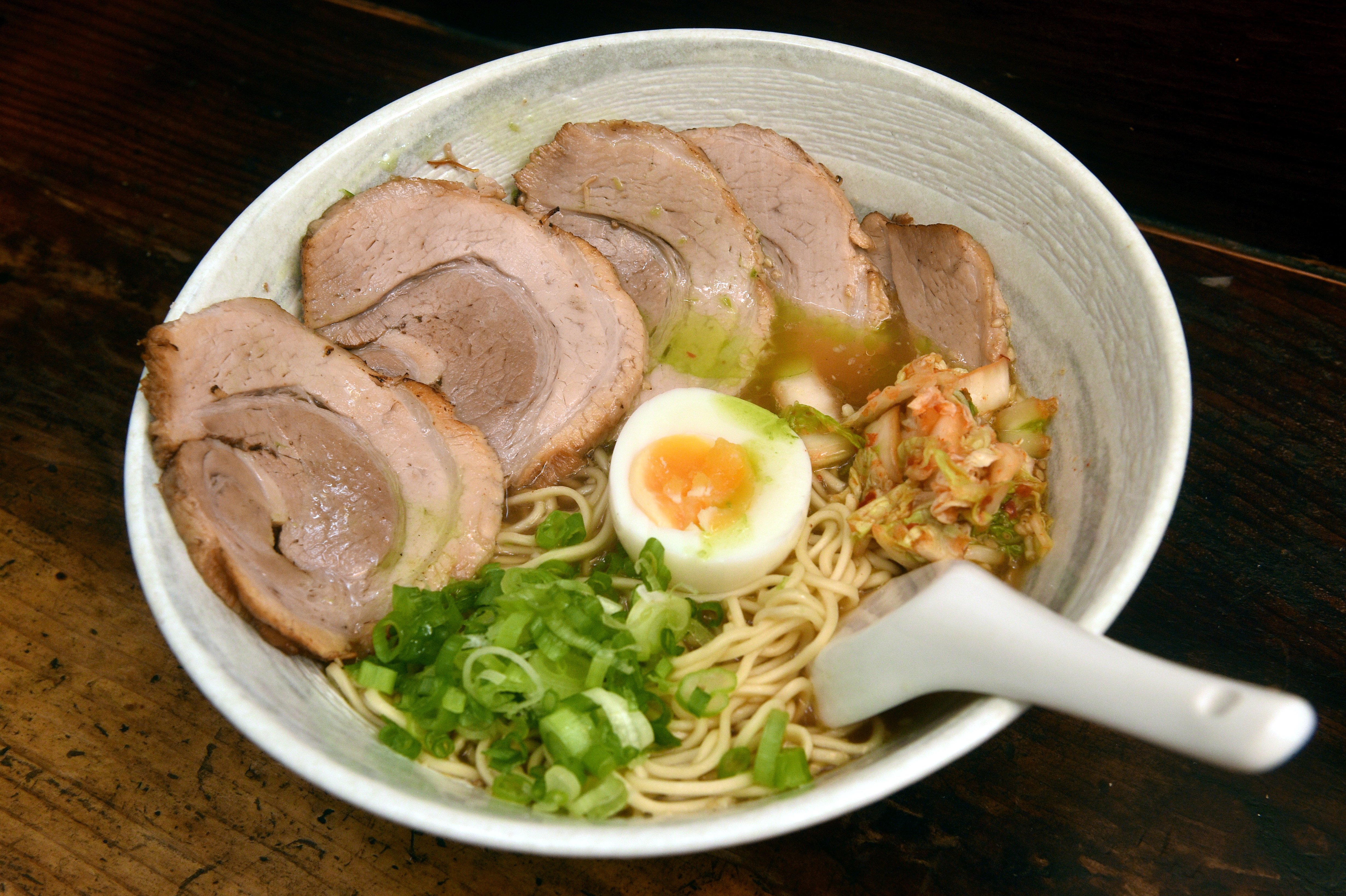 What's the most popular dish on the menu?
It'll probably have to be our pork belly skewers which have been on the menu since day one. Do you offer any vegan dishes at all?
Yes, we can easily do vegan omakase as well. Our sushi chef is vegan so she needs to approve all of the vegan dishes we offer to make sure they are the best they can be.
Would it be too difficult to choose your favourite Japanese dish?
It probably would, but I really like ramen – Japanese noodles. I'm also a big fan of the pork belly skewers. They're really fatty, so I should probably start eating fewer of them.
How often do you change the menu?
We keep the menu quite similar at all times but we have three or four specials every night that customers can try out.
There was a really nice halibut on last week as a special. We also previously did pork meatballs with smoked cheese.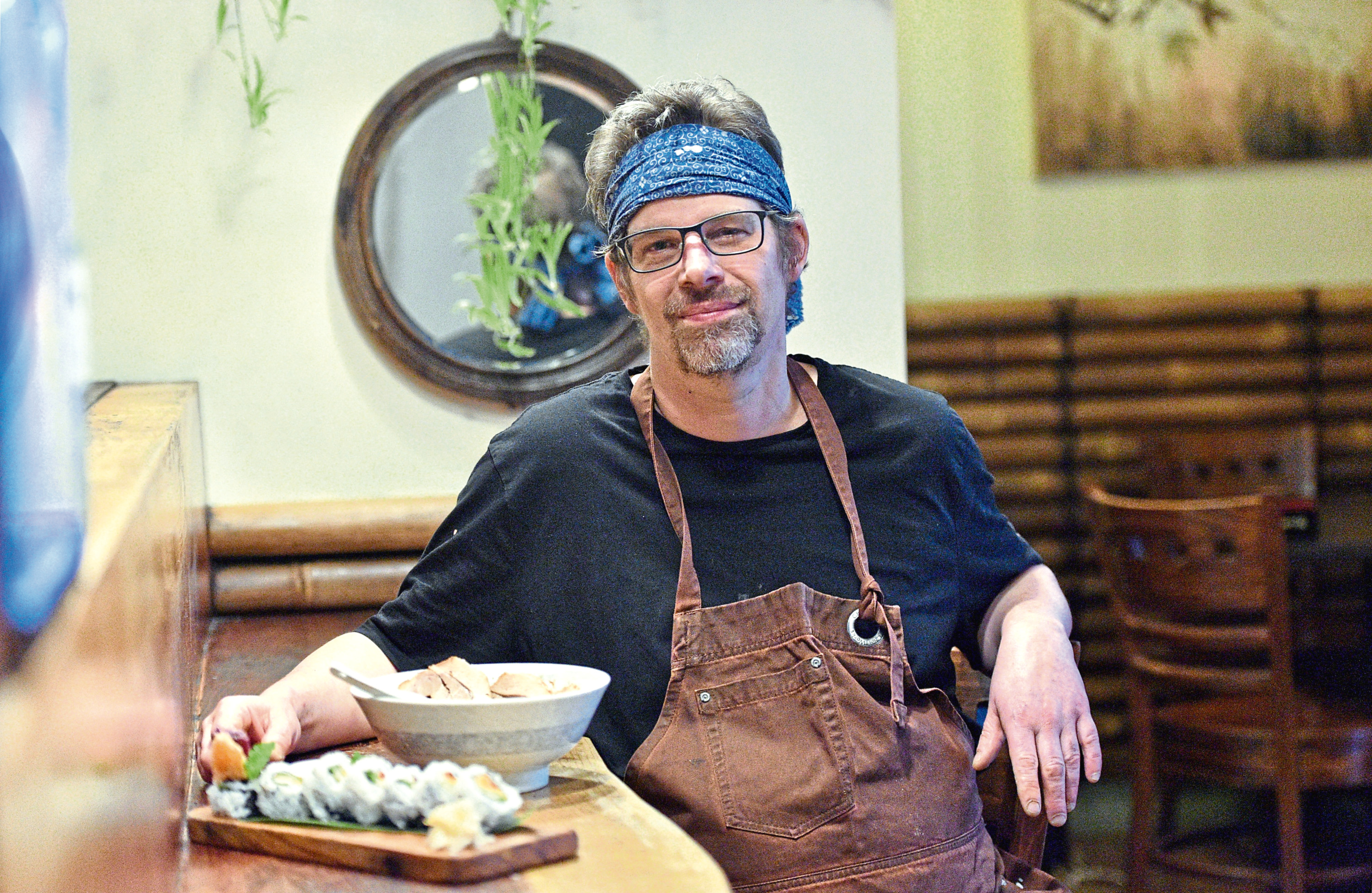 Who creates the menus?
I create the menu with my long-time manager and my chef. We all get together and create the dishes. I love the menu-creating process.
If you own a restaurant, you need to love creating new dishes and inspiring yourself all the time.
I've been cooking Japanese food for 22 years and I have a lot of Japanese cook books which are always a good source of inspiration.
Do you have any festive menus?
No, the one thing we don't do is a festive menu. We are a place to escape from reality so we were never interested in having Christmas menus.
In addition to tasty dishes, you also offer a few cocktails.
We all work together on our cocktail menus. I make a lot of infused gins and vodkas. I infuse them with the berries I grow. We have really interesting drinks menus which change every month or so. We have four cocktails on the menu but we may also have a couple of specials too – it depends on what ingredients we have available.

So what do you like most about your job?
I work for myself, which is nice as I'm in charge of everything that happens in the restaurant. I can make it as much fun as I want.
How many staff do you have?
At the moment, including myself, we have 10 members of staff. We're a very good team. We all work well together.
And what's next for the restaurant?
I definitely want to grow a lot more in my greenhouse. I want to focus even more on the seasonal produce and incorporate it into our menus. I think the goal is to produce a third of the produce we use in the restaurant ourselves.
Visit yatai.co.uk to see the restaurant's food and drink menus