Aberdeen cupcake store launches white chocolate snickers treat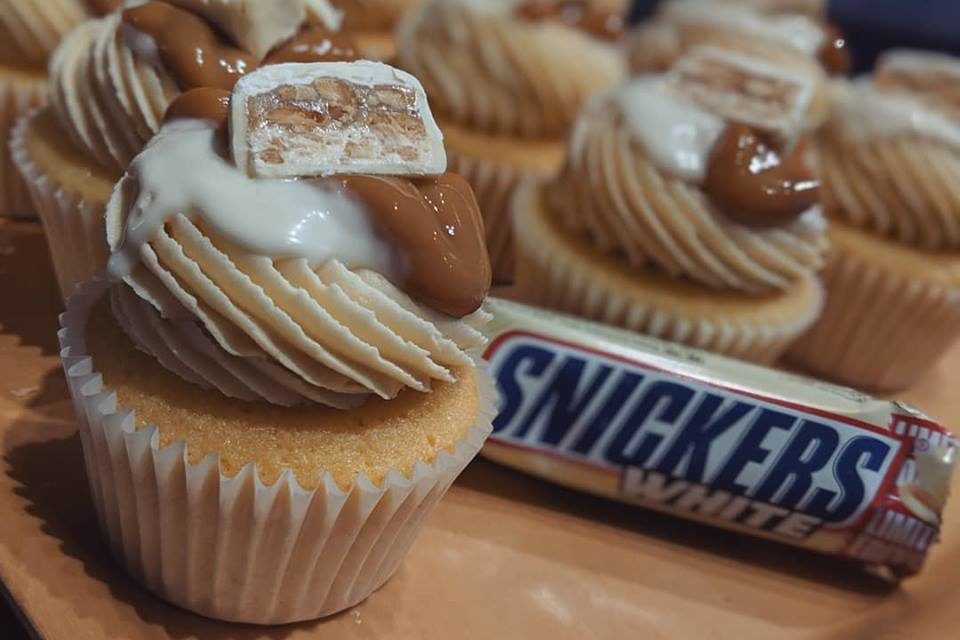 An Aberdeen cupcake store has launched a delicious white chocolate Snickers cupcake.
Cupcakes By Jo on Crown Street created the treat with the American sweet after experimenting with flavours.
The caramel-centered vanilla cupcake is topped with peanut butter frosting, a white chocolate and caramel drizzle and a slice of white chocolate Snickers bar to finish it off.
Owner Jo Gale said: "I'm always looking to create new, yummy and exciting flavours and what better combination is there than peanut butter, caramel and white chocolate."
The sweet treat costs £2 per cake and all of Jo's cupcakes are made fresh every day.