Aberdeen community is at the hearts of everything The Tartan Pig Coffee House does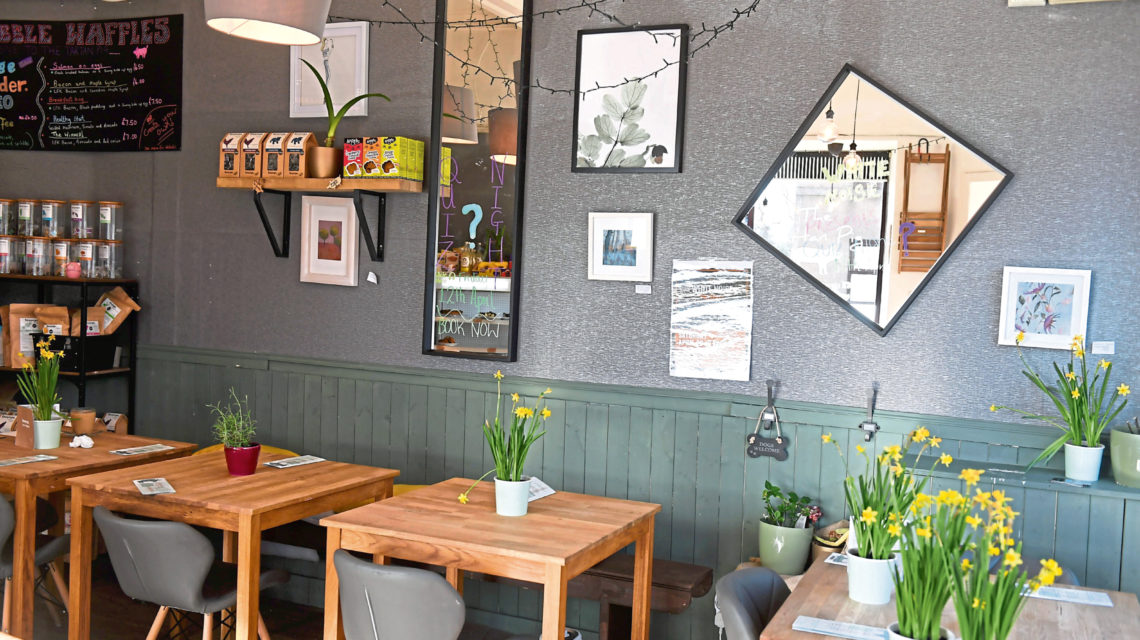 The Aberdeen local community is at the heart of everything The Tartan Pig Coffee House does, so that's why the city centre cafe remains open during these challenging times.
"Ultimately, our loyal customers are the only reason why we are still open and the reason why we still want to be open," said the cafe's manager Victoria Pasterczyk.
"We want to provide them with not only high quality food and drink, but also a conversation and social interaction that some sadly go without – especially at the moment."
Situated on Hollybank Place, The Tartan Pig is known for offering mouthwatering hot chocolates, coffees and teas, as well as milkshakes.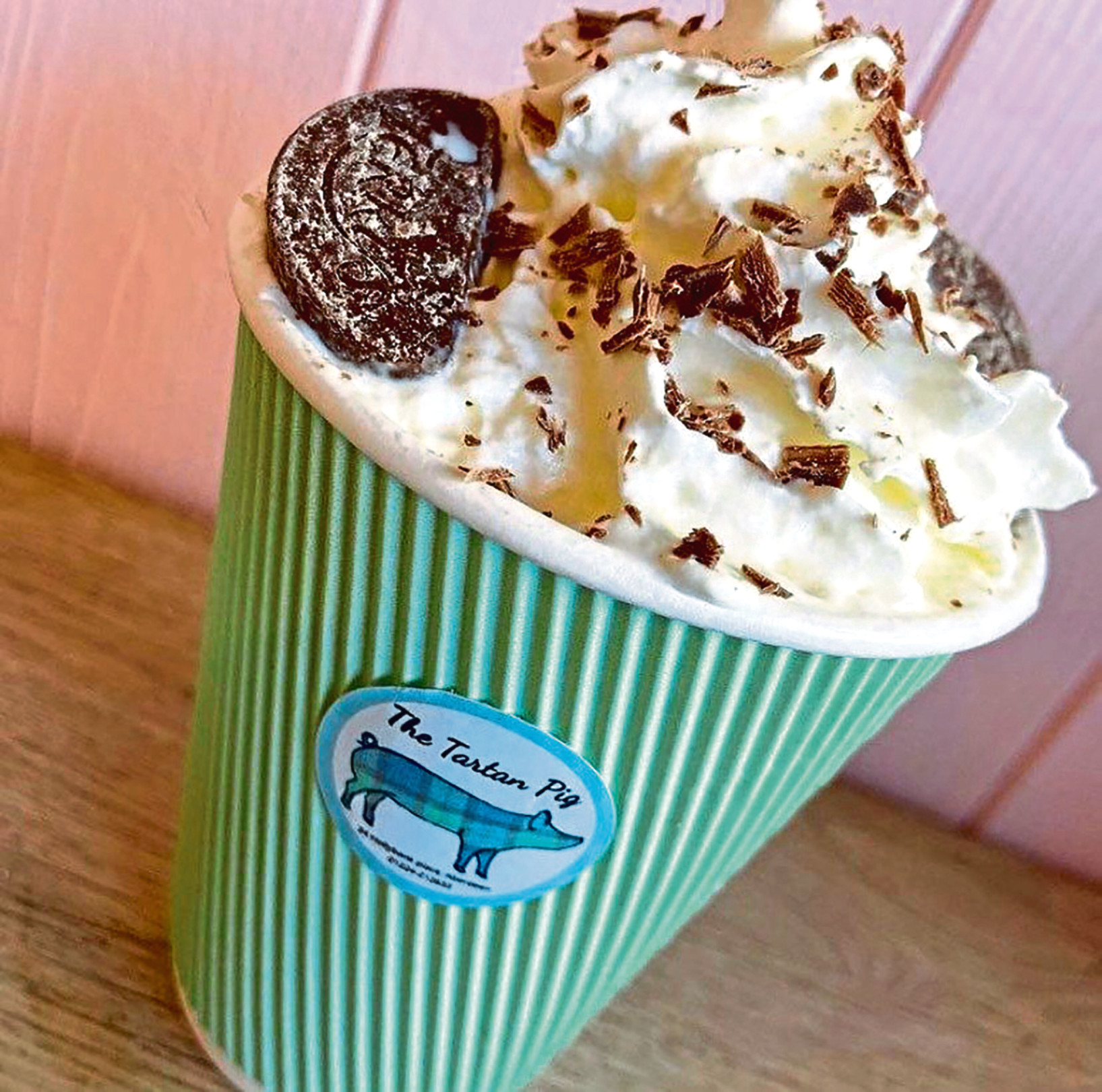 Victoria said: "We have an extensive amount of tea and coffee, in addition to offering a range of syrups and alternative milks.
"Our smoothie and milkshake menu is extensive and we can create any personalised requests."
The Tartan Pig's wide range of hot chocolates is always a hit with the cafe's customers.
Victoria said: "We have always offered milk, white and dark hot chocolates, but recently – thanks to the cold Aberdeen weather – we decided to spruce up our menu.
"At the moment, we have seven special hot chocolates on offer – some of which are inspired by our favourite branded chocolate bars such as White Chocolate Twix, Terry's Chocolate Orange, Kinder, Mint Aero and Milkybar.
"We also offer a Biscoff hot chocolate and latte and a salted caramel hot chocolate.
"If there's a rare or speciality chocolate or sweet on the market, then we will try to get our hands on it and conjure up something a little bit different – a Tartan Pig special."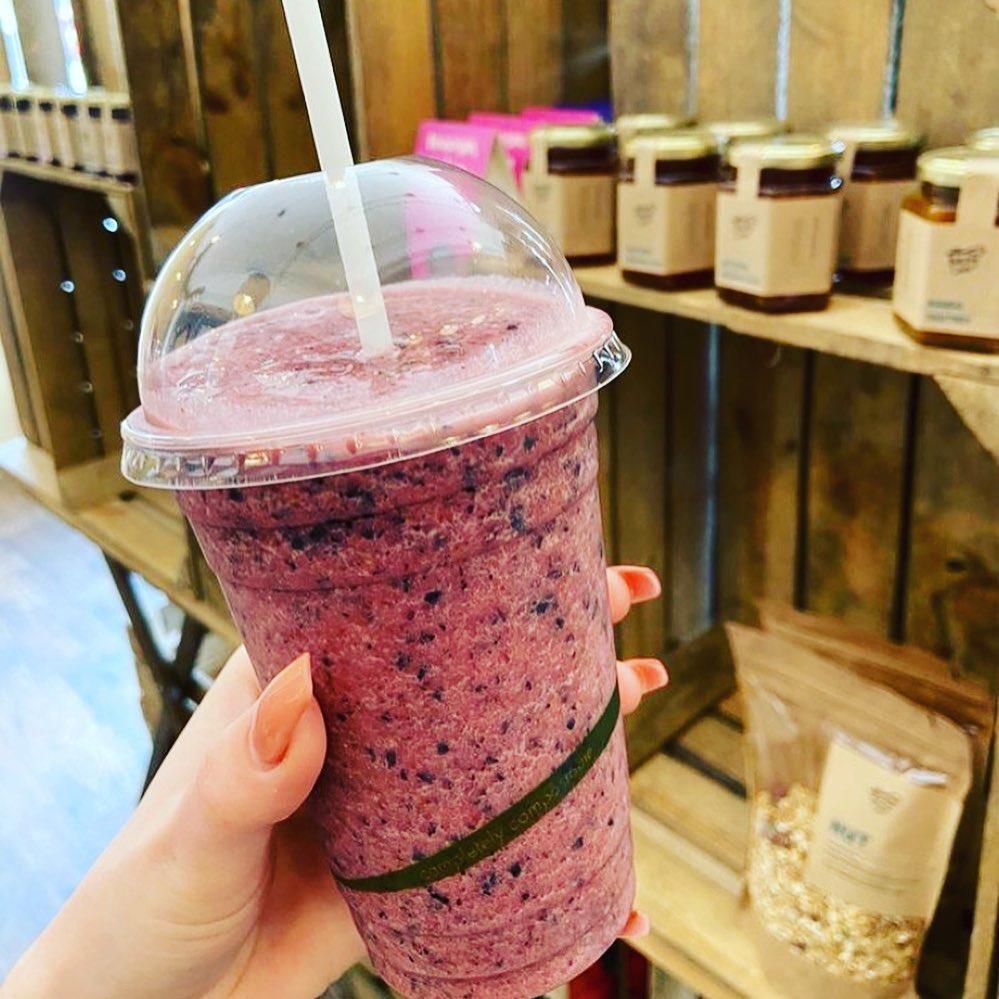 Victoria said that "anything Kinder or Biscoff" will always sell well.
"Whether it's a hot or cold drink, or even our infamous brownies and cheesecake – those two flavours always win customers over," revealed the cafe manager.
"I have to say that making hot chocolates is definitely the most fun as we can get creative and go a bit OTT, but at the moment, luxury hot chocolates are a bit of a nightmare for takeaway orders as the whipped cream just spurts out of the lid and makes a massive mess, but it's still tasty, nonetheless."
In addition to delicious sweet drinks, The Tartan Pig has recently started offering tasty-looking graze platters too.
Victoria said: "Prior to coronavirus, the girls and I used to meet after hours at the cafe for a catch-up.
"We could never decide what we wanted to eat as we were all fussy in our own ways, so I would make up a platter of bits and bobs.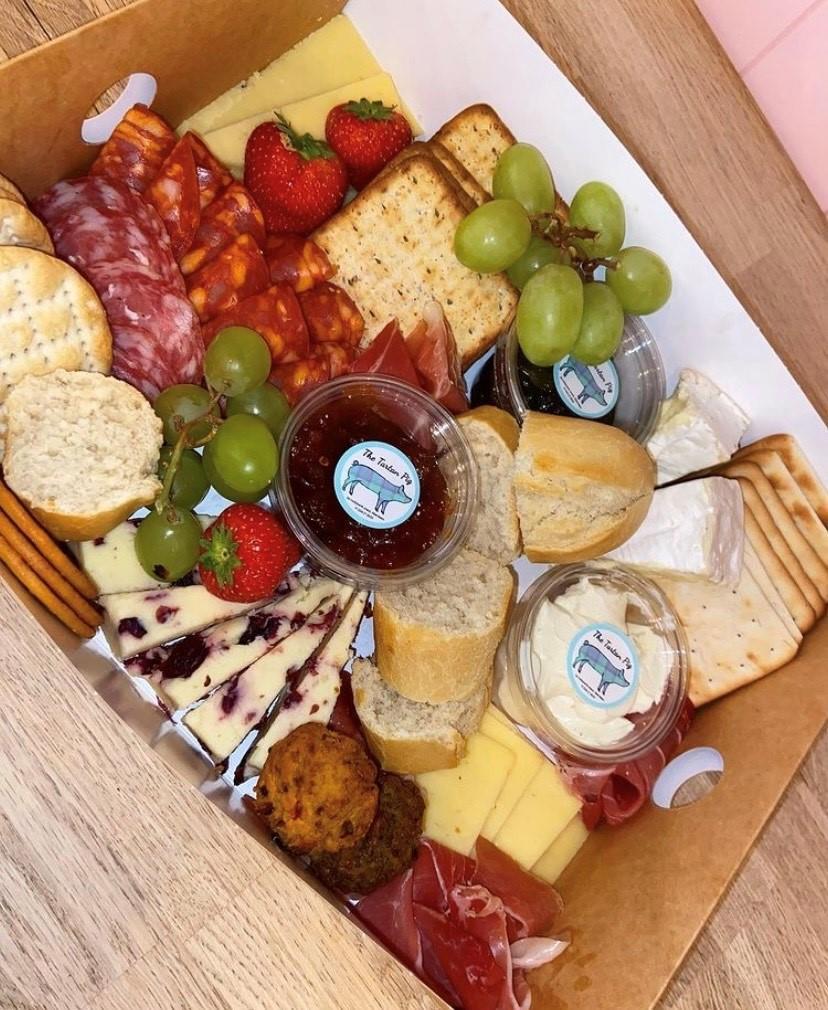 "Some of the girls would post the box on their Instagram and Snapchat stories and they would get a lot of responses from people asking where they can get the platters from.
"So I decided I would launch it in The Tartan Pig as it seemed to be popular and now it's our most popular platter."
Victoria and her team also offer brownie boxes, which were originally launched as a festive special.
She said: "Since we got a lot of last-minute orders for Christmas, we though we would still keep our brownie boxes on the menu as a lockdown treat because we can't go anywhere at the moment.
"They are made up of eight XL brownies, which are all decorated with different toppings such as Biscoff, Kinder, white chocolate and raspberry, Oreo, salted caramel and fudge."
Victoria also revealed the team are working on something special for Valentine's Day.
Just like every business operating in the hospitality industry, The Tartan Pig has been negatively affected by the ongoing coronavirus crisis.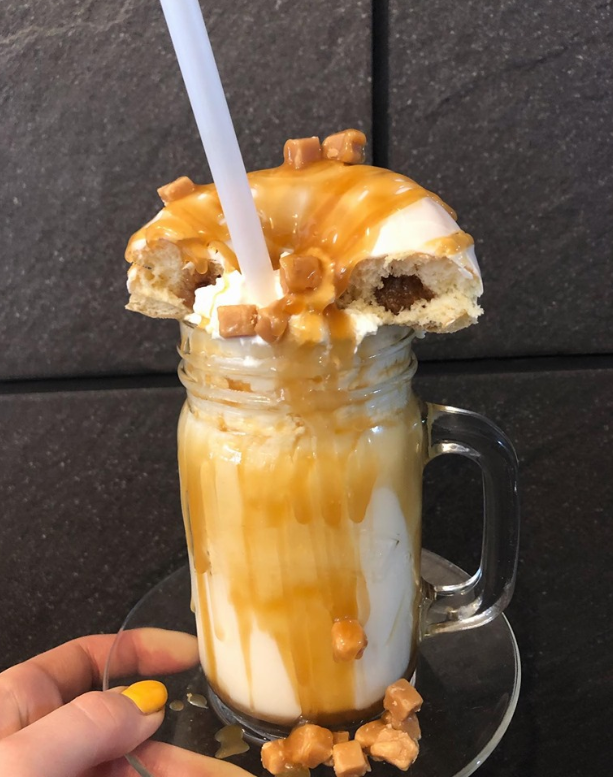 Victoria said: "Coronavirus restrictions have affected our business quite badly and like every outlet at the moment, we are really struggling to stay open, but we are trying to push through.
"And we consider ourselves very lucky having made it this far – we only have our customers to thank for that.
"We have so many loyal regular customers and we miss being able to sit down and chat with them.
"We cannot wait to welcome them back to our cafe – whenever that may be."
Despite the pandemic, Victoria and her team still do their best to support local producers.
She said: "We work with many local suppliers. "For example, Rizza's of Huntly, Summerhouse Drinks, Zingy Tingy Beetroot, Katie's Eggs, From Bakery Lane, Try Bees, JG Ross Bakery, Grampian Packaging Supplies and more.
"We try to support local as much as possible."
Visit www.facebook.com/thetartanpig for more information