Aberdeen cafe The Duck And Dog offers mouth-watering milkshakes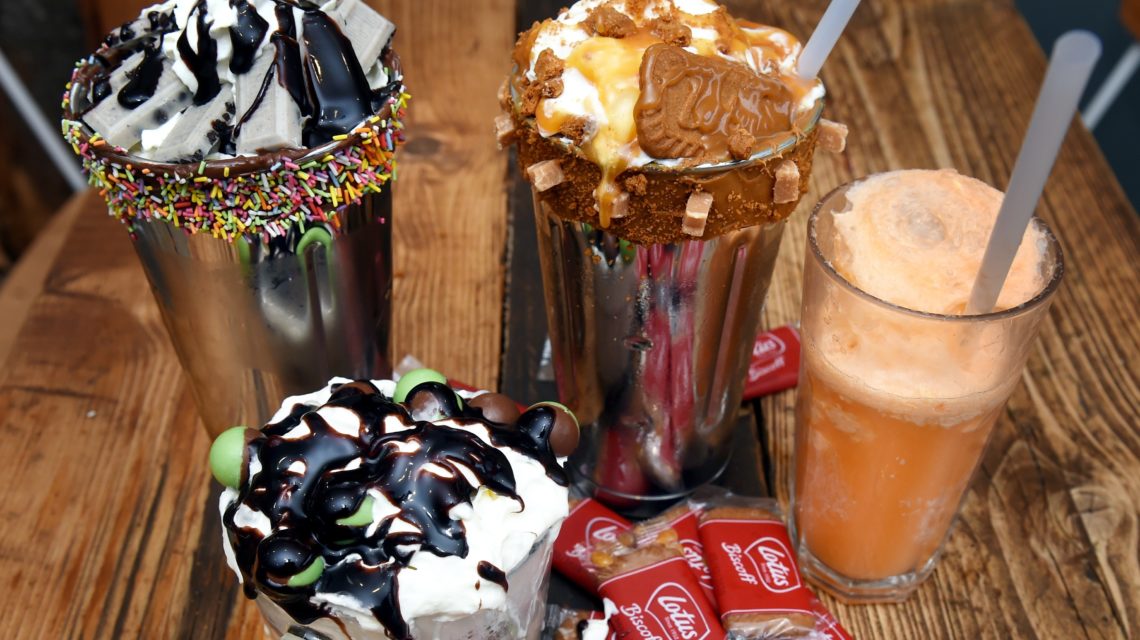 Known for serving mouth-watering milkshakes and hot chocolates, Aberdeen's The Duck And Dog always aims to create a buzz on social media.
The small cafe was a welcome addition to the vibrant Rosemount area of Aberdeen, which is home to many other local businesses, when it opened last year.
Cafe manager Leigh Bain joined The Duck And Dog team to open the small venue in June.
She said: "I used to work in a car business but when my cousin Greig Bain decided to open his first eatery The Tartan Pig I decided to join him and now I work as a cafe manager in both The Tartan Pig and The Duck And Dog."
Leigh revealed the second venue is just about to launch its new "ultimate shakes" menu.
She said: "We already work with an amazing Aberdeenshire-based producer, Rizza's of Huntly, and now, our customers will be able to choose from 22 delicious ice cream flavours to have their milkshakes made with.
"They've recently released their Biscoff ice cream so I reckon our Biscoff milkshake will be quite popular.
"We also have some dairy-free options. At the moment, The Duck And Dog offers vegan vanilla and tropical flavours and our sorbets are also dairy-free.
"If Rizza's of Huntly create more vegan options, we'll definitely stock them too.
"Our milkshakes can be made using plant-based milk as well.
"We also plan to serve our shakes in American-style silver milkshake cups."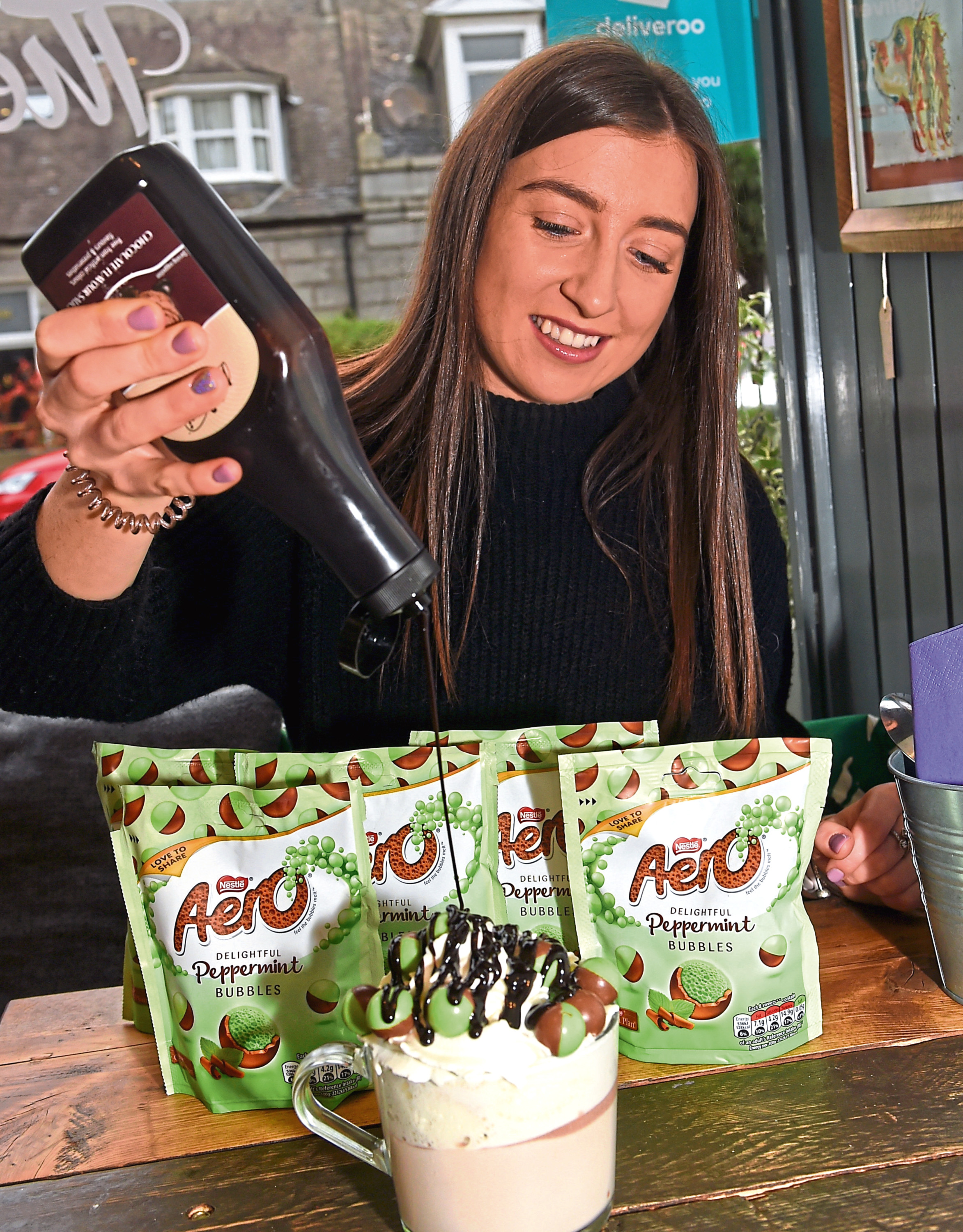 In addition to tasty milkshakes, the Rosemount eatery also offers popular ice cream sundaes and floats. And when the cafe's staff found out their ice cream supplier had started offering Irn-Bru ice cream, they jumped at the opportunity to conjure up something extra special for their loyal customers.
Leigh said: "Our customers went crazy for our Irn-Bru ice cream float, which is made with two scoops of Irn-Bru ice cream from Rizza's of Huntly and a can of Irn-Bru."
Even though the cafe offers a wide range of ice cream float flavours, Leigh is certain the deliciously refreshing version made with Scotland's much-loved soft drink was The Duck And Dog's most-ordered one during warmer months.
While summer is definitely the busiest time for team to the large ice cream offering, the venue has also gained a lot of new customers this winter thanks to its quirky limited-edition hot chocolates.
Leigh said: "Our family lives in Australia and they send us a lot of sweeties we can use to make limited-edition hot chocolates with.
"We have previously offered Oreo, Bounty, Hershey's, Aero Mint and Milky Way-flavoured hot chocolates in the cafe. But I think our Cadbury Orange Twirl and Terry's Chocolate Orange-flavoured hot drinks were the most popular. People seemed to love a bit of orange-flavoured hot chocolate during the festive period."
The city centre eatery uses only the best Belgian hot chocolate to make their hot drinks.
"We use luxury Callebaut chocolate which we order directly from the brand," said Leigh.
"It's great to melt and it works perfectly with many different flavours."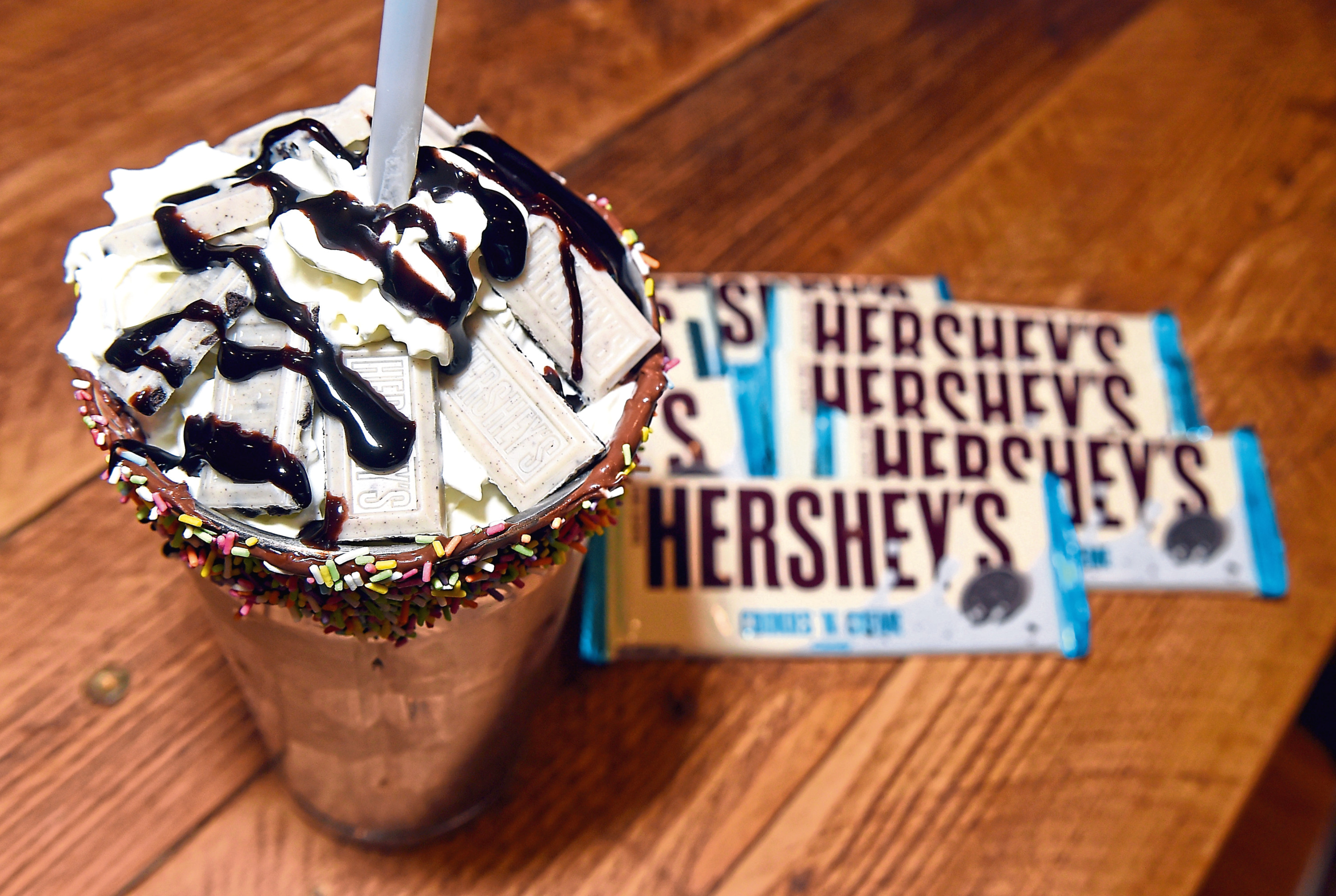 To promote their attention-grabbing limited-edition drinks, the cafe's friendly staff members often take to social media to promote The Duck And Dog's new creations.
Leigh said: "It's very important to us to be popular on social media.
"A lot of our customers come to visit after they see our drinks posted on our Facebook and Instagram pages."
Leigh said it's always great to see familiar faces return to the cafe – be that customers' or their dogs – and she and her small team work hard to create a friendly and welcoming atmosphere at The Duck And Dog.
In addition to a range of hot and cold drinks, foodies can also enjoy all-day breakfasts, baked potatoes, salads and pancakes to name a few.
The venue is well known for being pet-friendly and the cafe often welcomes dog-lovers with their fluffy friends.
Leigh said: "The reason the cafe is named The Duck And Dog is because the owner has both ducks and dogs – he doesn't have any pigs though so I don't know where The Tartan Pig's name came from!
"We all love animals so we always knew we wanted both cafes to be dog-friendly.
"We also offer a few dishes for pets so our customers can treat their four-legged animals too."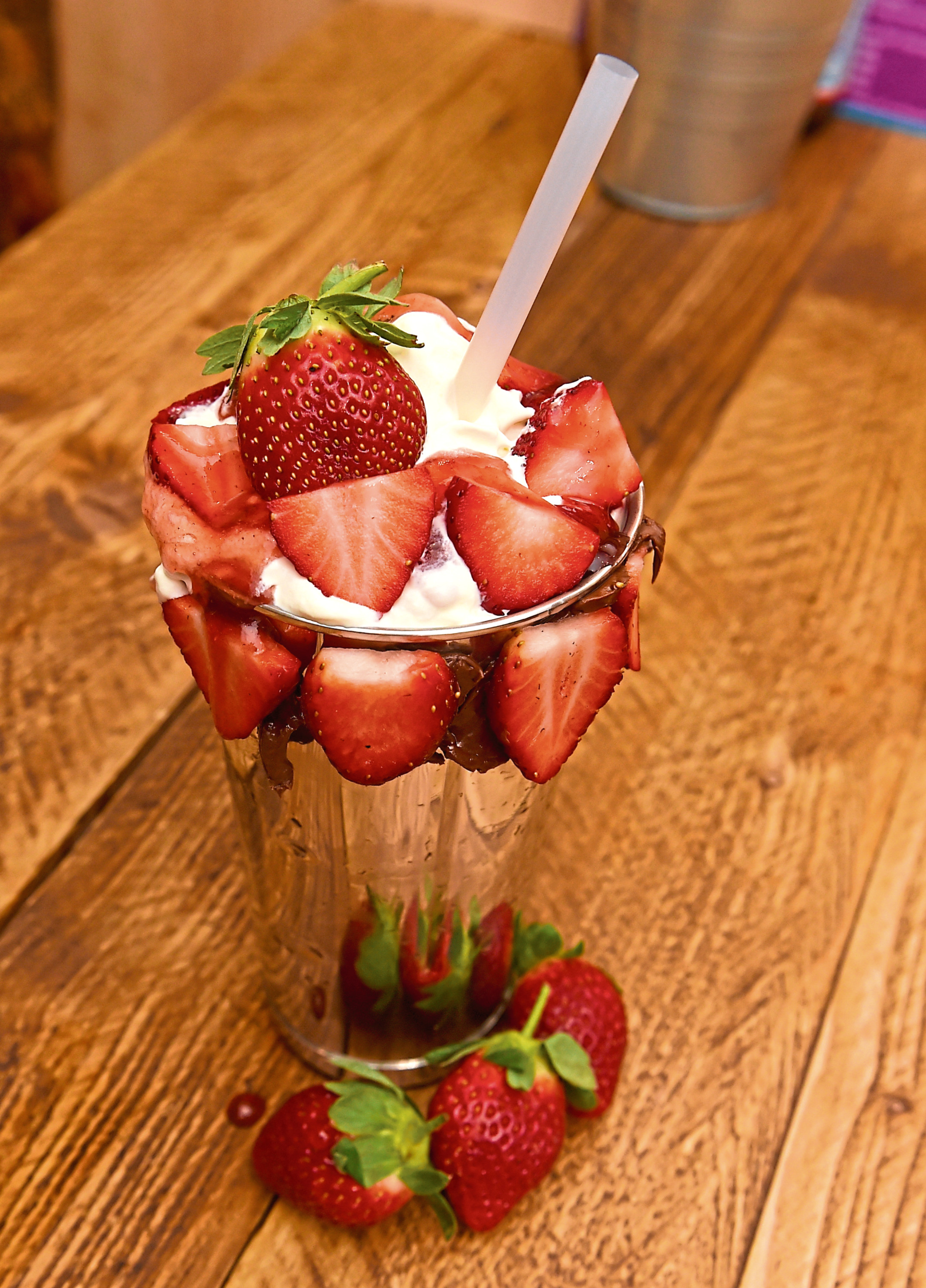 The cafe will serve up a special dog menu to pooches this Burns Night on Saturday January 25.
Leigh said: "We wanted to do something special for Burns Night at the cafe.
"So we decided to host an event called Dine With Your Dog.
"While our customers will be able to enjoy traditional haggis, neeps and tatties, their four-legged friends will get a doggy version of the Scottish dish.
"People will be able to bring their own bottle to the event, too.
"We hope it will be popular with our customers because we want to host more events in the future."
The cafe has previously organised a range of events, including a Halloween party and burger and chilli nights.
Visit facebook.com/duckanddogabdn for more information