Aberdeenshire's Biscuit Bunny offers edible messages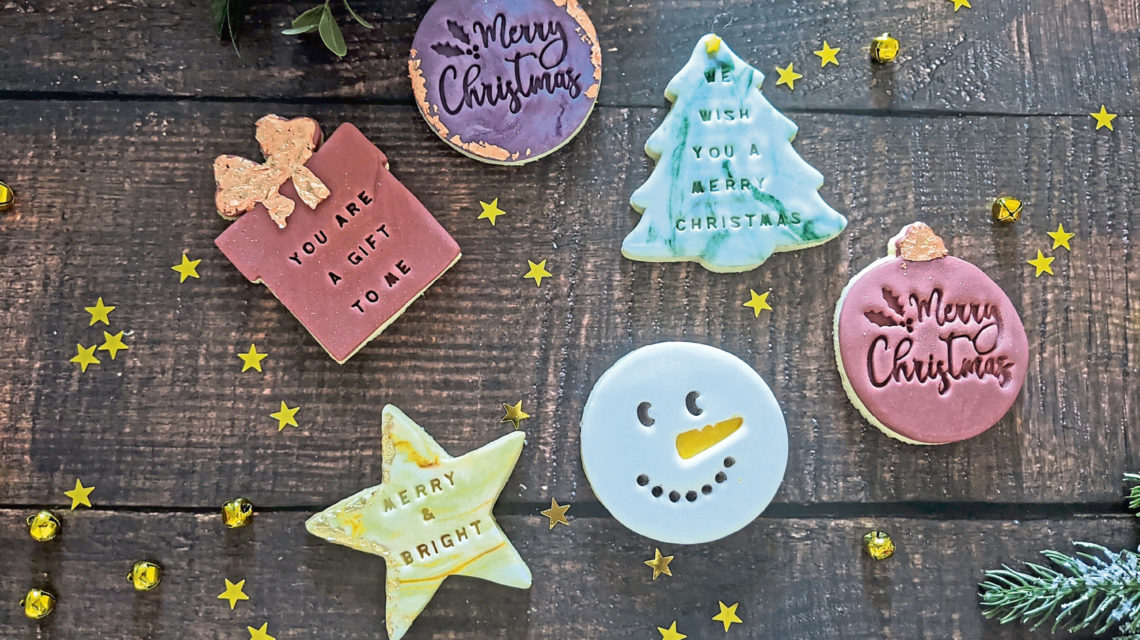 After sending her family biscuits with positive messages during the pandemic, Zoe Rayner wondered if locals would also like to surprise their loved ones with baked goods.
Setting up Biscuit Bunny in June this year after struggling to find work due to the ongoing pandemic, the talented baker decided to try to turn her hobby into a profitable business.
Offering fully customisable vegan and gluten-free biscuits, Zoe is also focused on making her business eco-friendly.
We caught up with the Aberdeenshire baker to find out more about Biscuit Bunny and her festive offering, too.
---
So, tell us, what motivated you to set up your baking business?
---
I was without work and struggling to find any due to the pandemic and I was really missing my friends and family. I had the idea that I wanted to send my family, who live down south in England, something to let them know I missed them and loved them as I didn't know when I'd see them again. I love baking and wondered if it was possible to send them a nice custom box of baked goods and through research I discovered that I could stamp into fondant. So I tried a few different recipes to perfect the biscuits, played around with the fondant and they were such a hit with my family and friends, I thought why not see if other people would like this too? And it's grown from there.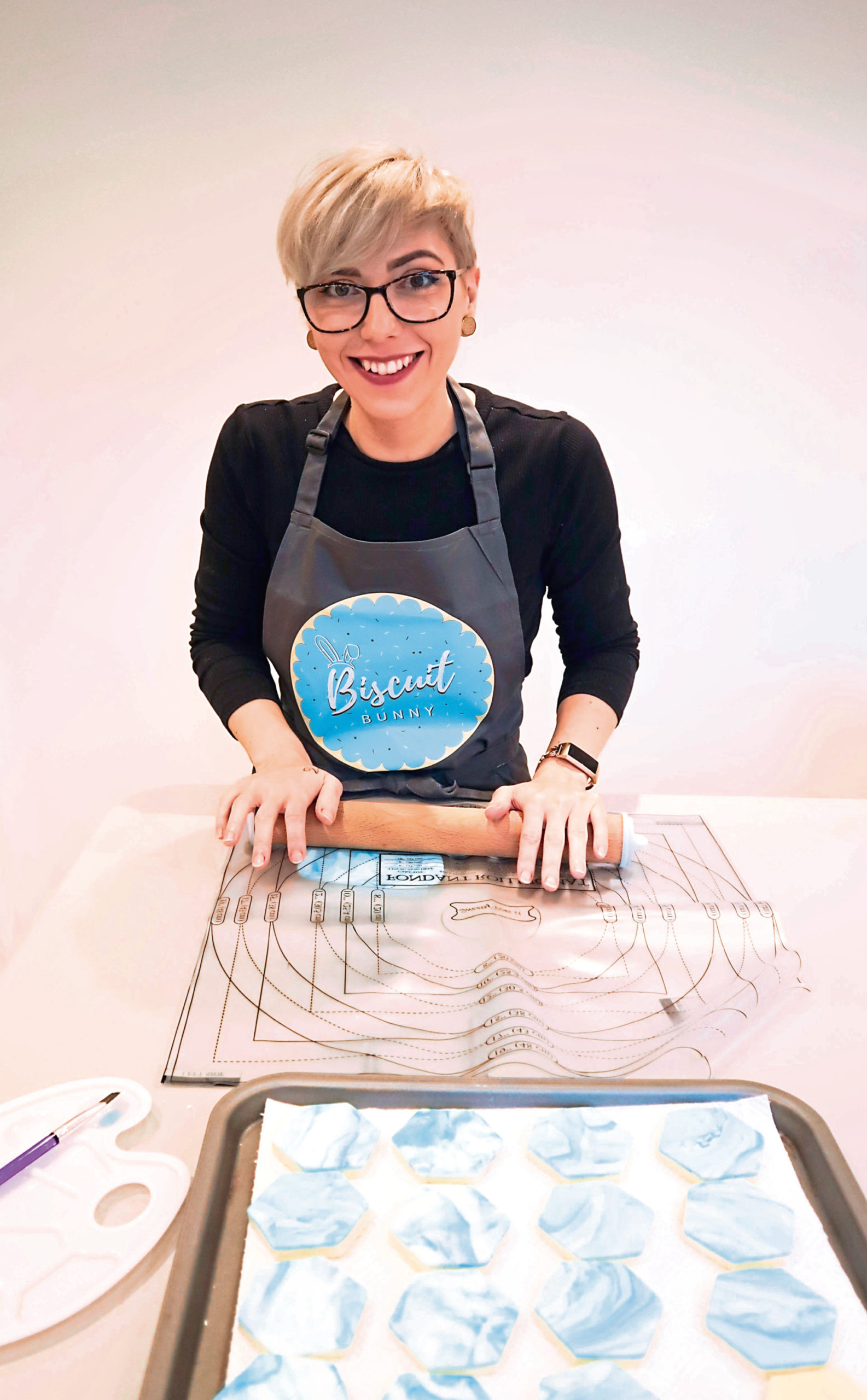 ---
Did you work in the food and drink industry before launching Biscuit Bunny or was baking just one of your hobbies?
---
I was a team leader at a training company and have always worked in office jobs – apart from when I was a lot younger and worked for a vintage tea room in the kitchen and as a waitress, but I've always had the desire to be my own boss and I've been waiting for the right idea to come along and it was worth the wait. Past jobs have taught me so much and even though most of them have been office based, there are so many skills you can take away from them and I feel they have all helped me with where I am today and making this business grow. Biscuit Bunny is my full-time job now.
---
What's at the heart of Biscuit Bunny?
---
Biscuit Bunny is completely personalised for you. Each biscuit can be a different colour, shape and decorated how you want and with anything you want on them – as long as it's not offensive, of course! That's what makes the business so special, each order is unique in its own way and I love that.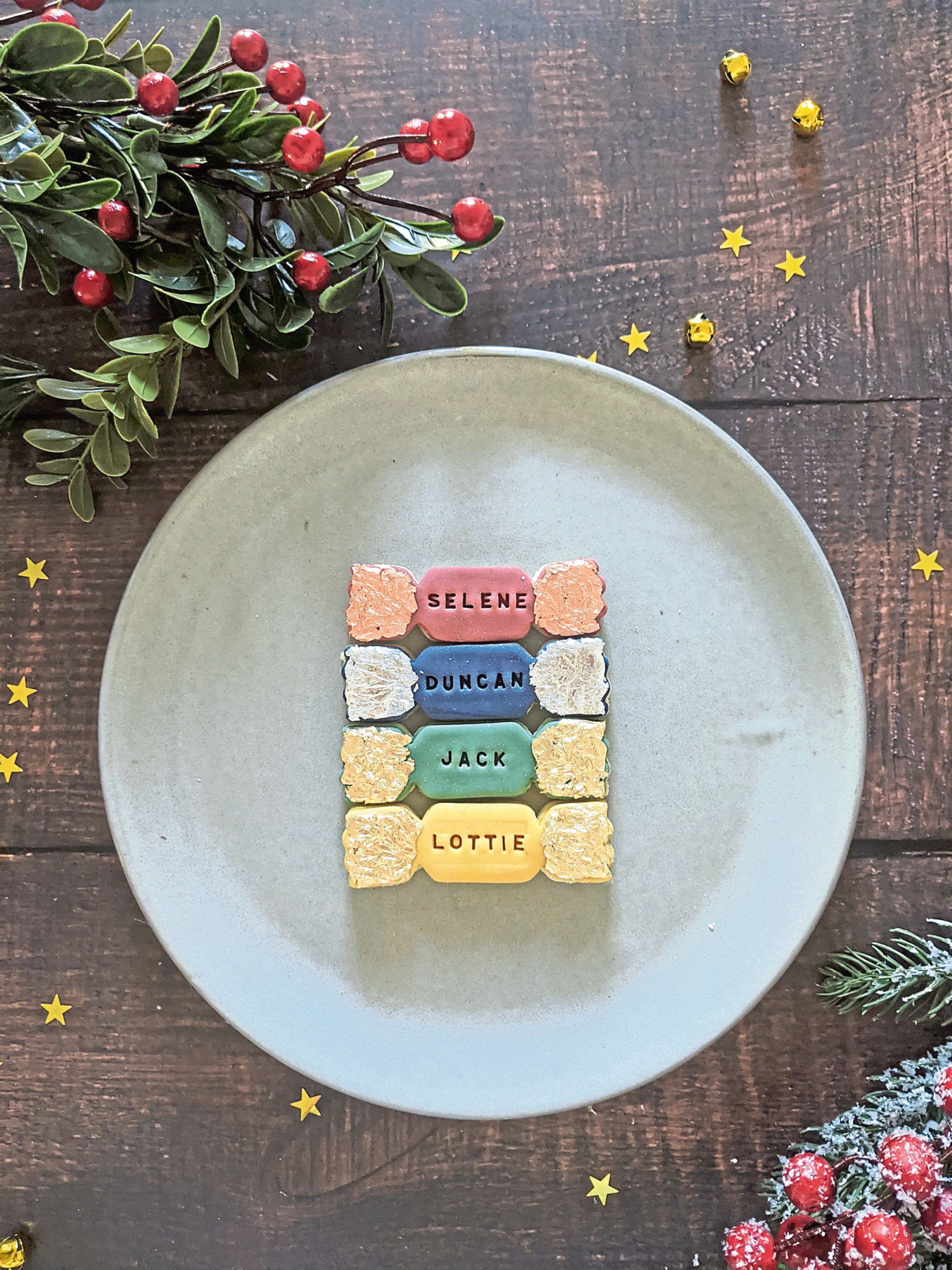 ---
What kind of biscuit designs can customers choose from?
---
The choice is almost endless. We have a number of shapes available, any colours – I've made custom colours before, my favourite was Tiffany blue – and we offer various gold, silver and rose gold leaf, sprinkles and effects. I like that my customers are so creative and they give me such amazing inspiration to work with.
---
Why did you decide to make all your baked goods vegan and gluten-free?
---
I myself am vegan and only eat gluten-free dishes and, upon research, there are others doing a similar thing to me but not offering both vegan and gluten-free options, and I think that's been a big part of the business success. People love that they can get something so special that's suitable for them as a vegan, vegetarian, dairy-free and gluten-free, but I get a lot of orders from people who aren't any of these and they just love the taste and look of the biscuits. So it's open to such a wide audience and obviously, it's good for me to be able to try what I'm baking.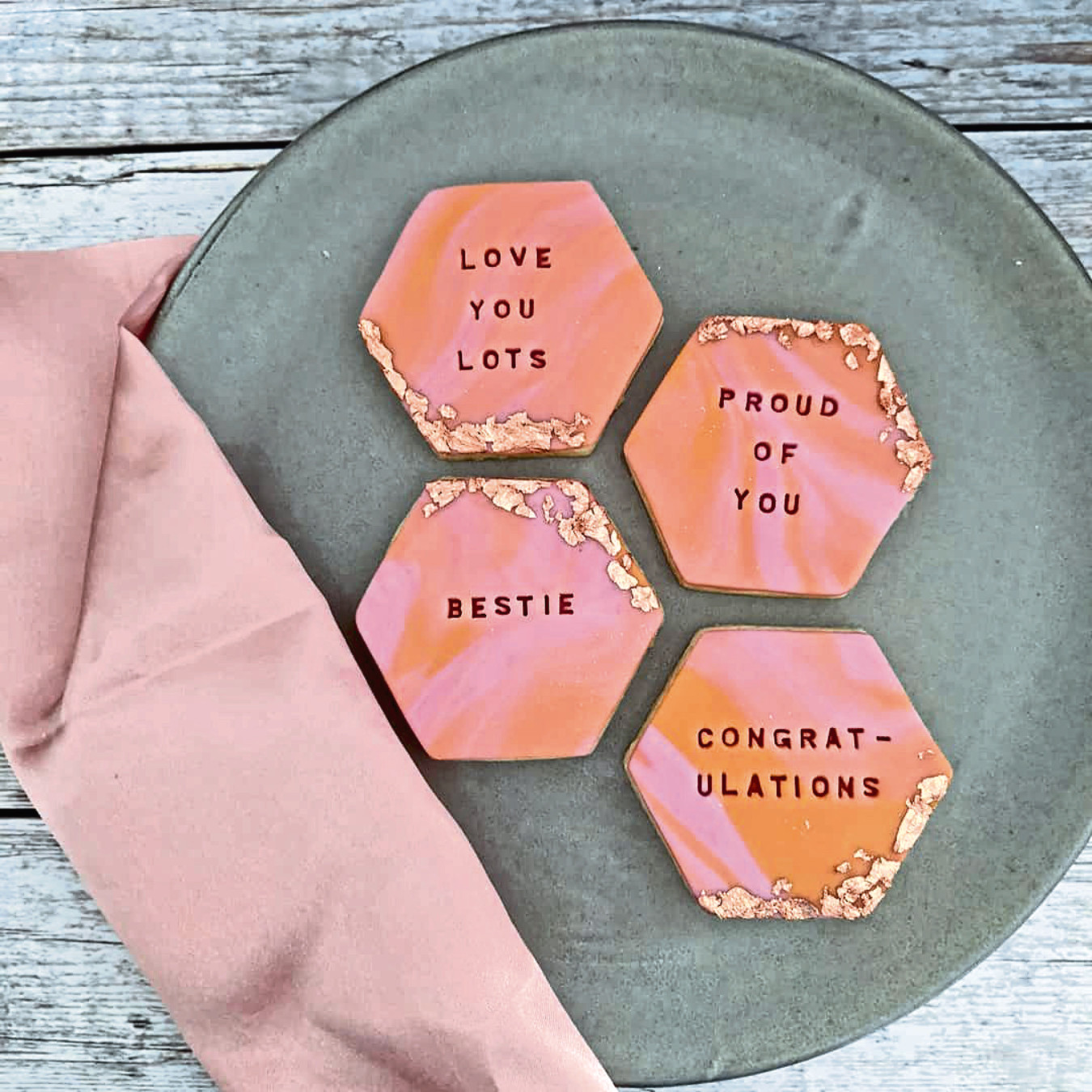 ---
In addition to sending edible messages, you also worked hard to make your business eco-friendly…
---
Yes, everything we use in the packaging is recyclable and reusable and most of it is made from recycled materials. I'm constantly on the hunt for new eco-friendly ideas and keeping my eye on what's happening. I ship all over the UK and the biscuits can also be picked up locally.
---
Would you say you have loyal customers?
---
I do and it's amazing! I've had a lot of repeat customers and customers spreading the word and recommending me and I've met some amazing people through my orders on Etsy and also through social media.
---
Are you currently offering any festive biscuit designs?
---
There are various sets available online including traditional-style biscuits shapes such as tree, present, star and bauble. My winter wonderland set includes a mixture of snowflakes and snowmen. They would make a beautiful edible Christmas table name settings or cracker stocking fillers.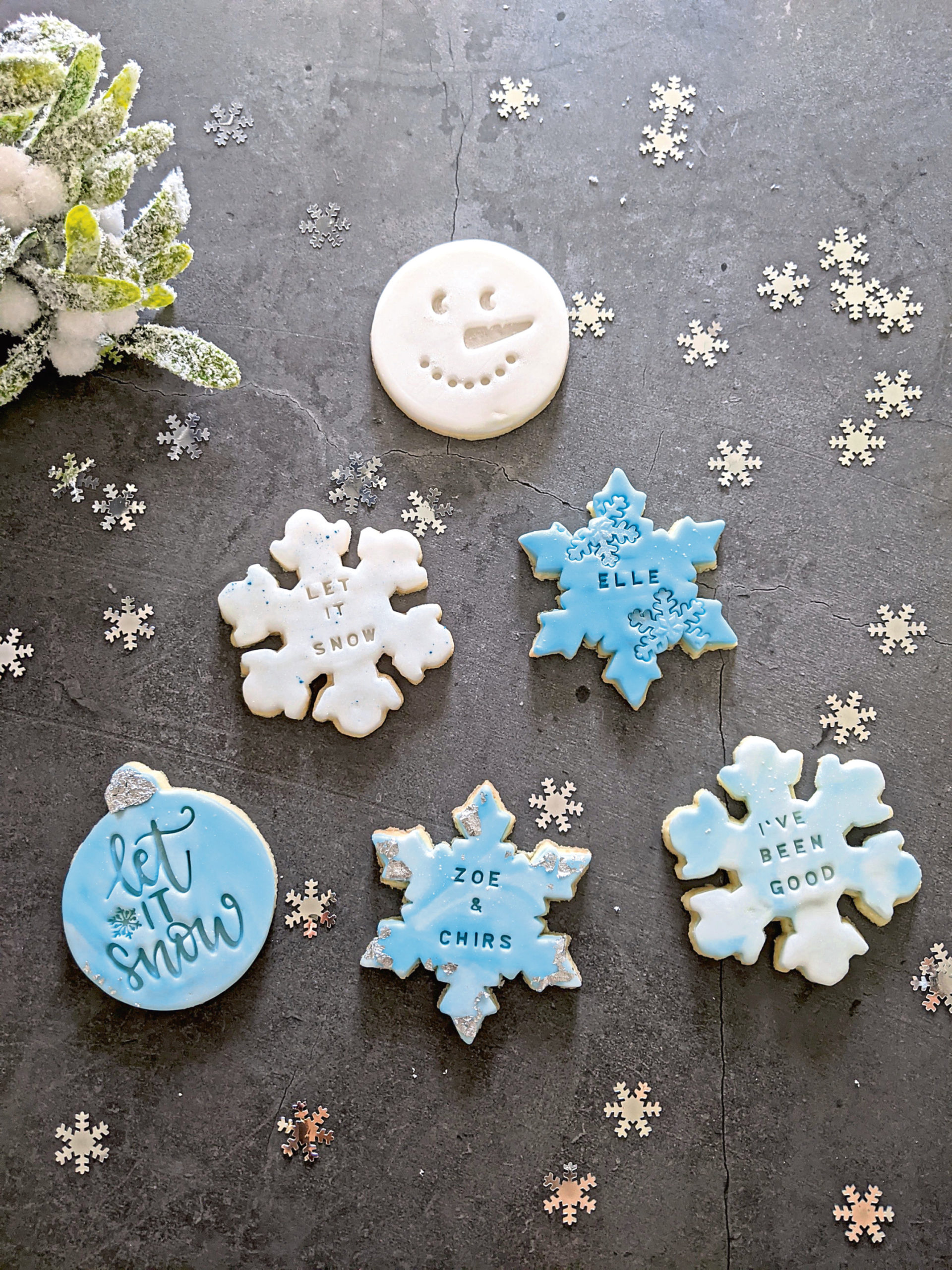 ---
Do you have a special dedicated kitchen space or do you work from home at the moment?
---
I'm based in Kincardine O'Neil and work from my home kitchen, but I'm quickly starting to outgrow it, so I will be looking for a space in the near future.
---
What do you consider your biggest achievement to date?
---
Definitely starting the business. It's a scary first step and one a lot of us don't dare do for fear of failure, what others might think or any number of reasons. I remember going live with Etsy and within a few hours I had my first order, someone was willing to take a chance on me and that was the best feeling and from there it's just got bigger and bigger and I'm still in touch with that person and thank them often. I'm so happy I decided to give this a go and am doing something I truly love and enjoy.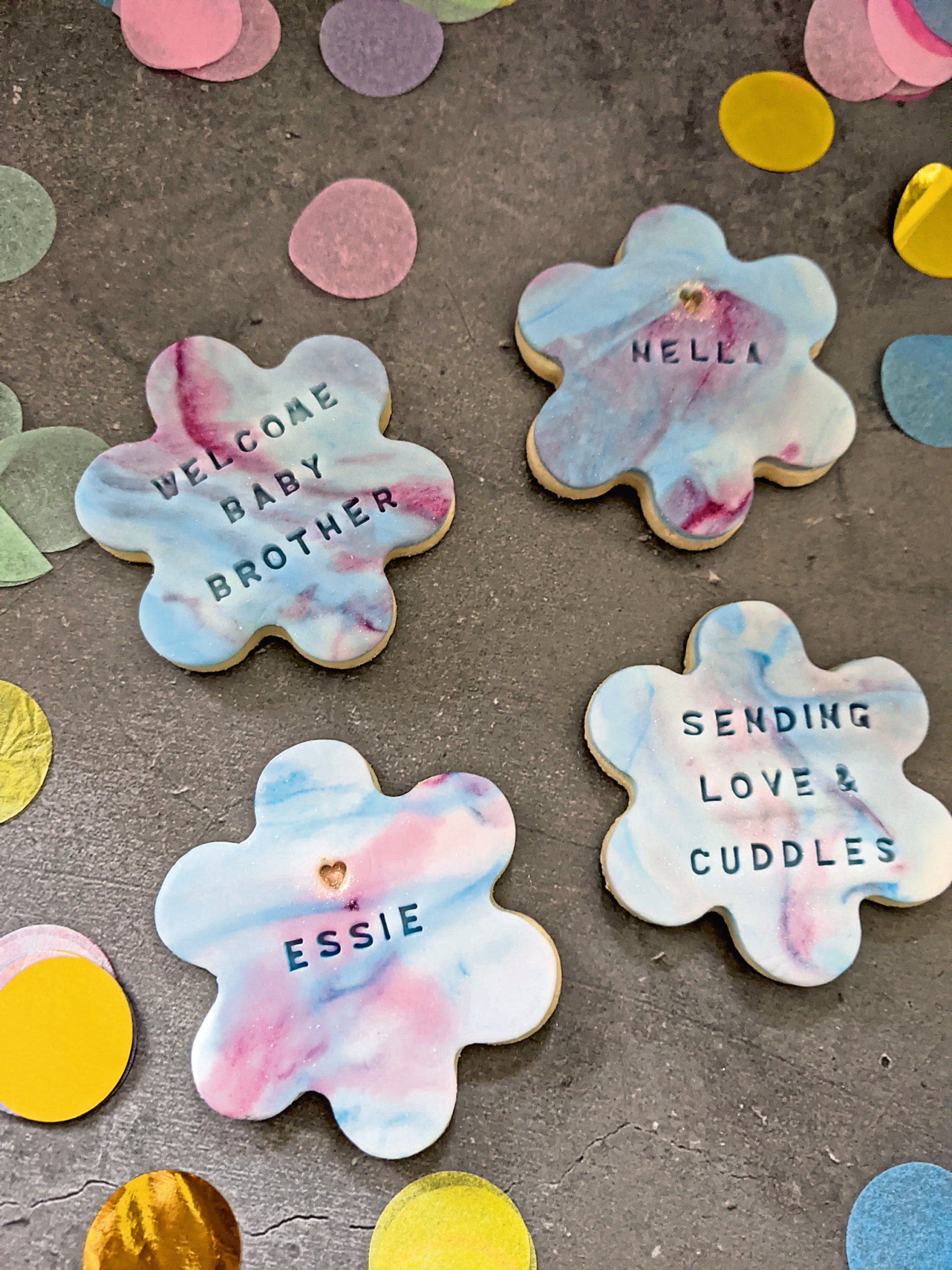 ---
And what do you like the most about baking biscuits?
---
That I know what I'm baking is going to make someone else really happy. I'm so lucky to be in the business of bringing a smile to someone's face. In this time of uncertainty, frustration and upset I get to see messages welcoming a new baby, asking for someone to be a bridesmaid, a new homeowner, miss you and love you, best mum, best dad, funny biscuits to friends with inside jokes and so much more. I think that's what really helped me personally to get through this time and to know they're helping others – it's just the best feeling.
---