A round of questions with The Tippling House's Jeff Berraoui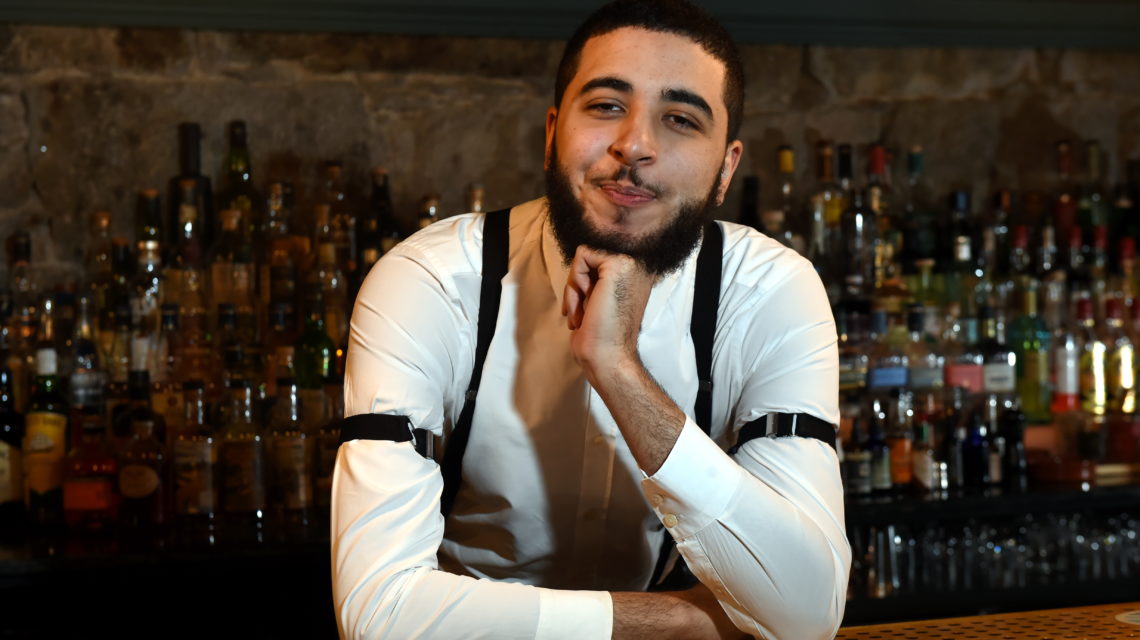 The Tippling House's duty manager Jeffrey "Jeff" Berraoui is looking forward to relaunching the bar's popular Tasting Academy later this month.
Jeff, who loves that the Aberdeen bar has a nice sense of community, also enjoys creating contemporary cocktails for the bar's loyal customers.
Find out how he got on in our round of quick fire questions below.
What's your customer icebreaker?
---
We normally just tell people to get comfy and that we'll come over to them. The icebreaker is really just letting them settle in.
---
It's the end of your shift – what do you pour yourself?
---
Bourbon and soda.
---
If you were a drink, what would you be?
---
A glass of flat champagne because I'm tall but not very bubbly.
---
Most unusual drink request?
---
A couple of rugby guys ordered gin and milk – it was really, really gross.
---
What would the theme song to your average shift be?
---
Boys by Charli XCX.
---
What's in your drinks cabinet at home?
---
At the minute I only have a half a bottle of tequila but if I had tons of money, I would have a lot more bourbon and Champagne.
---
Best food and drink pairing?
---
I really like empanadas with margaritas.
---
If you were stuck on a desert island, what three drinks are there with you?
---
A glass of water, Vieux Carre because it's super boozy and I think I would want to be drunk if I was stuck on an island, and another glass of water.
---
You have to make a drink to represent Aberdeen. What would that be?
---
I would make a wet martini because it rains here all the time.
---
Your favourite superhero/celebrity is sitting at the bar. Who is it and what do you serve them?
---
I'm from Leicester so I'd really like to serve footballer Jamie Vardy. We don't have Blue WKDs (which he loves) here so it'd probably have to be port.