A round of questions with The Illicit Still's Murray Tavendale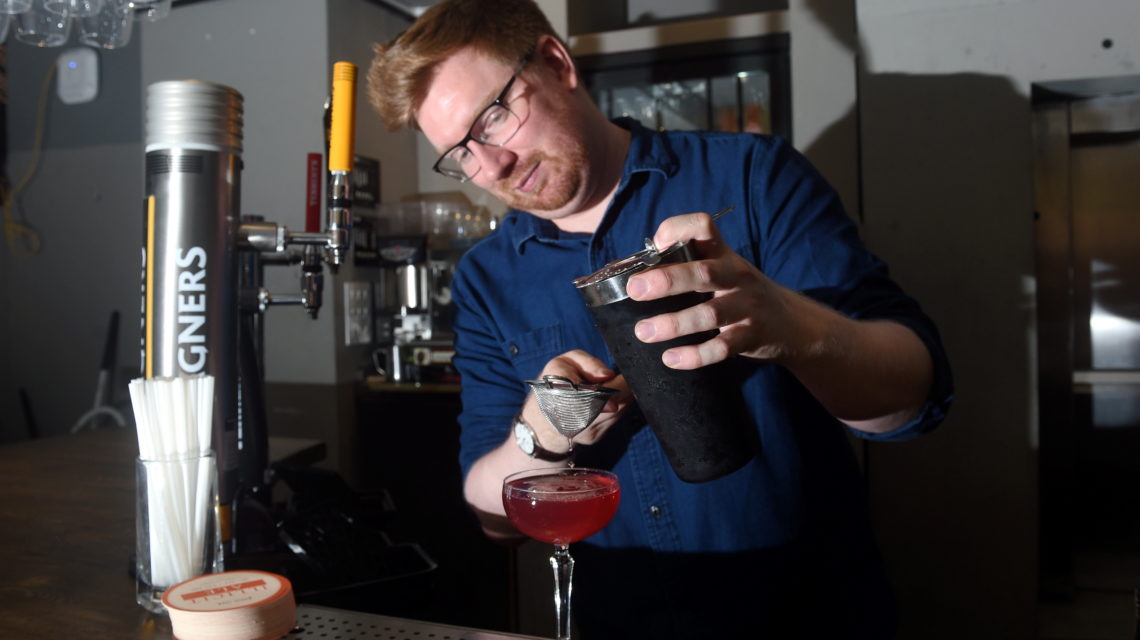 Aberdeen's The Illicit Still is known for its wide range of whiskies, beers and tasty cocktails.
We caught up with the venue's general manager Murray Tavendale to put him through our round of quick fire questions.
What's your customer icebreaker?
---
I usually just ask customers how their day's been so far and go from there.
---
It's the end of your shift – what do you pour yourself?
---
An Old Fashioned, which is my favourite drink. I've always enjoyed it and it feels like something you have to earn.
---
If you were a drink, what would you be?
---
If I were a drink, I guess I'd be black coffee because I can't function without it.
---
Most unusual drink request?
---
A woman once ordered a vodka and coke and asked for a dash of Guinness in it. I didn't try it, but she was delighted with it. Maybe she's on to something.
---
What would the theme song to your average shift be?
---
Life In The Fast Lane by the Eagles because it's been on the playlist in every single bar I ever worked in.
---
What's in your drinks cabinet at home?
---
Rum, rum and more rum. I'm a big fan of it.
---
Best food and drink pairing?
---
A good steak and red wine. You can't fight with the classics.
---
If you were stuck on a desert island, what three drinks are there with you?
---
A nice cold beer, pina colada − because I feel like that's the ultimate desert island drink − and you might get lonely, so Irn-Bru because it would get me through it.
---
You have to make a drink to represent Aberdeen. What would that be?
---
I'll go with an ice-cold pint of Tennent's because no matter what trends come and go, people always love a Big Juicy.
---
Your favourite superhero/celebrity is sitting at the bar. Who is it and what do you serve them?
---
Batman. I'd make him an Old Fashioned because I think he probably deserves it after a long night's work as well.
---