A round of questions with The Gallery's Gary Middleton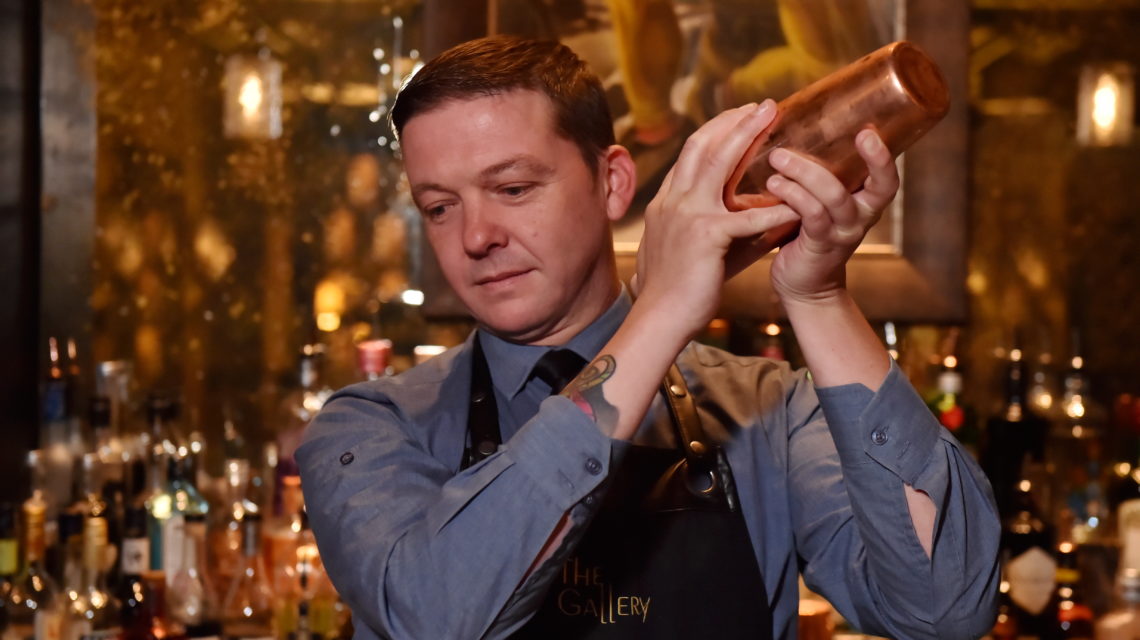 Bar manager Gary Middleton, who has been working at the Chester Hotel from day one, creates stunning cocktails in the hotel's newly opened bar The Gallery.
Check out how he got through our quick fire questions.
What's your customer icebreaker?
---
I always ask people where they are from because customers often point out my accent.
---
It's the end of your shift, what do you pour yourself?
---
Dalmore King Alexander single malt whisky.
---
If you were a drink, what would you be?
---
I think I would probably be a whisky because everything is good with age.
---
Most unusual drink request?
---
Someone asked for vodka and milk the other day. Apparently that's what they drink all the time.
---
What would the theme song to your average shift be?
---
Don't Worry Be Happy.
---
What's in your drinks cabinet at home?
---
I have a lot of Porter's Gin, Dalmore King Alexander and Woodford Reserve.
---
Best food and drink pairing?
---
From our menu it would have to be the Tandoori chicken burger with Ultraviolet.
---
If you were stuck on a desert island, what three drinks are there with you?
---
Whisky, whisky and more whisky. There's water in whisky – I'll be fine.
---
You have to make a drink to represent Aberdeen. What would that be?
---
Elvis Spritz because it uses a local drink from a brand which has really made its mark on the world.
---
Your favourite superhero/celebrity is sitting at the bar. Who is it and what do you serve them?
---
I would give Thor a Flaming Jug.