A round of questions with Slains Castle's Robin Michie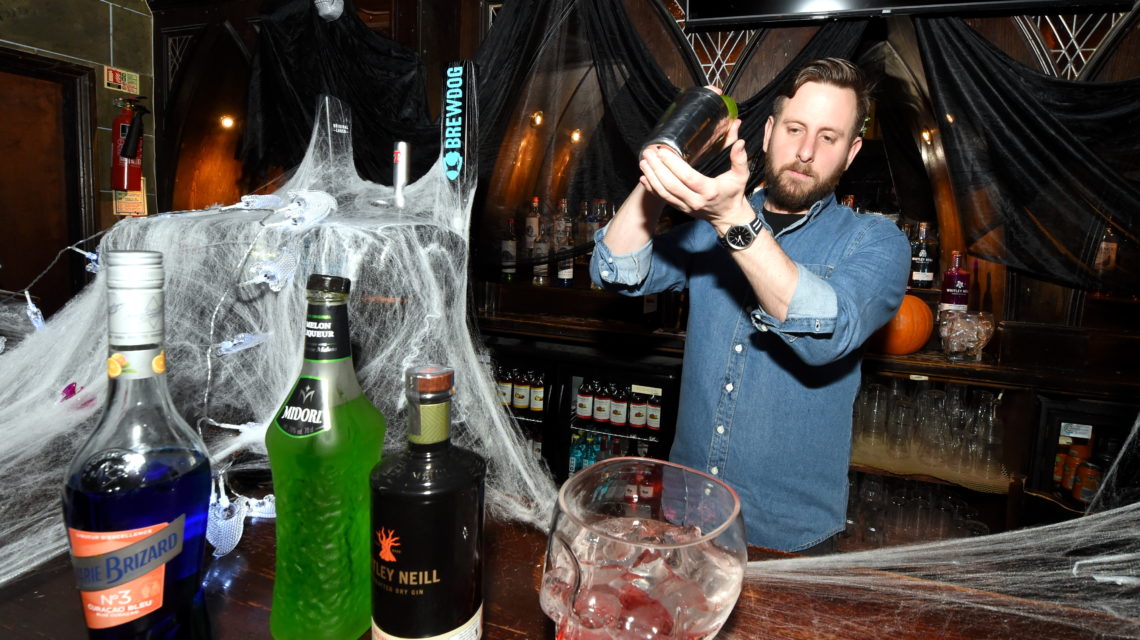 After having an office-based job and working in a number of bars in Glasgow, Robin Michie joined the Slains Castle team two years ago.
Now, the deputy manager leads a team of 12 in the popular Dracula-themed bar in Aberdeen's city centre.
Find out how Robin got on in our round of quick fire questions below.
---
What's your customer icebreaker?
---
Something really cheesy like 'What do you pray for today?' to reference that we're in an old church.
---
It's the end of your shift – what do you pour yourself?
---
I would pour myself a pint of Guinness and possibly Highland Park whisky.
---
If you were a drink, what would you be?
---
I think I would be a whisky highball because it has a surprising depth and it's unexpected and possibly overlooked.
---
Most unusual drink request?
---
Someone once asked for Midori and tomato juice. I tried to force them to come up with a name for it as they were drinking it, but I think it was a dare – they were on a stag do. So 'Please Don't Be Sick' was essentially what we called it.
---
What would the theme song to your average shift be?
---
Back In Black by AC/DC.
---
What's in your drinks cabinet at home?
---
Quite a lot of different whiskies, a lot of Scottish gin and a couple of bottles of red wine.
---
Best food and drink pairing?
---
Cheese and wine every time! People always think it has to be red wine with cheese, but I find a lot of white wines go well with cheese, too.
---
If you were stuck on a desert island, what three drinks are there with you?
---
I would definitely take a gigantic keg of Guinness, and, if it's a desert island, I suppose some rum would be ideal. And I would also take some bottles of sparkling water.
---
You have to make a drink to represent Aberdeen. What would that be?
---
Most of the people I see drink an awful lot of lager, so I think I would make a beer cocktail – some kind of punk float. I would use Dark Matter Rum so it has local booze in it.
---
Your favourite superhero/celebrity is at the bar.
---
Who is it and what do you serve them?I would pour Deadpool, Batman or Ryan Reynolds whisky and I would make them drink Guinness, too.