A round of questions with Ryan Mackie & Daniel Elphinstone from Orchid in Aberdeen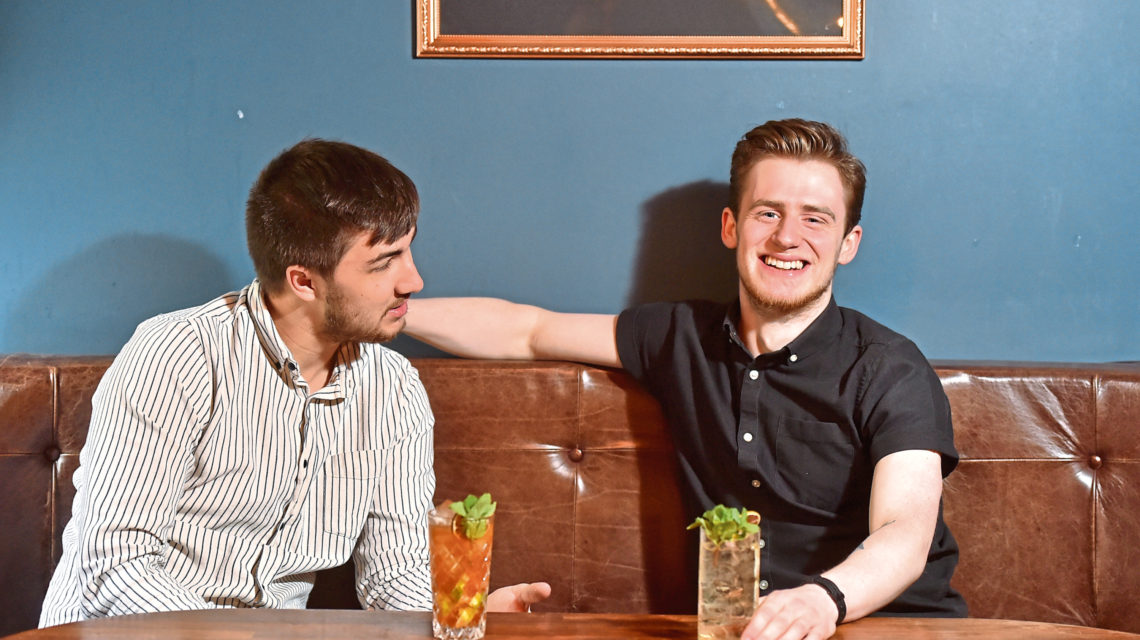 The north-east is bursting with talent in the hospitality industry, especially in the numerous award-winning bars that call the Granite City home.
Orchid on Langstane Place is one of those institutions that champions excellent bartending alongside great drinks.
We caught up with two of Orchid's bartenders, Ryan Mackie and Daniel Elphinstone, to put them through our round of quick fire questions.
---
What's your customer icebreaker?
---
R: I'll just say hello and ask how the customer is.
D: We'll greet them and make sure to be polite.
---
What do you pour yourself at the end of a shift?
---
R: A pint of Tennent's.
D: I'll have to say the same and go for a Tennent's.
---
If you were a drink, what would you be?
---
R: A daiquiri because I'm short and sour.
D: A Tennent's for me, because I'm tall and golden.
---
What's been your most unusual drink request?
---
R: When I was asked to make them an americano.
D: It would have to be a beer-based milkshake.
---
What would the theme song to your average shift be?
---
R: Frank Ocean's Lost because I tend to get lost behind the bar.
D: N.W.A. Express Yourself
---
What's in your home drinks cabinet?
---
R: It's rum orientated with a few whisky bottles.
D: Predominantly whisky and a little bit of everything else.
---
Best food and drink pairing?
---
R: A frozen Tommy's Margarita with a taco.
D: I'd have to agree with Ryan on that one.
If you were stuck on a desert island, what three drinks would be there with you?
R: Tennent's, Fanta Fruit Twist and Alvarado 18.
D: Tennent's, Irn-Bru and a refreshing daiquiri.
---
You have to make a drink to represent Aberdeen. What would that be?
---
R: Probably an espresso martini. It's really popular.
D: I'm a beer fan so Fierce Beer's Easy Shift Pale Ale.
---
Your favourite superhero/celebrity is sitting at the bar. Who is it and what do you serve them?
---
R: Dan's my hero, and I'd serve him a Tennent's.
D: I'd give Captain America a Queen's Park Swizzle.