A round of questions with Morgan Bell, Soul Bar's duty manager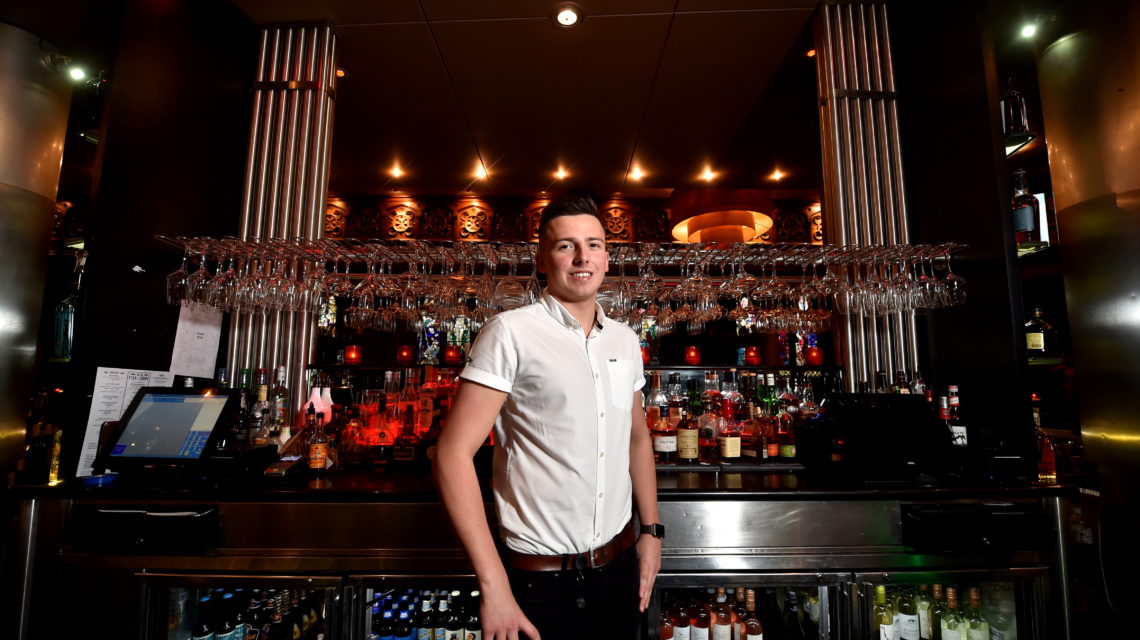 While he initially thought working behind a bar wouldn't be for him, Soul Bar's duty manager Morgan Bell now says he loves his job and he couldn't have been more wrong.
We caught up with Morgan to put him through our round of quick fire questions.
See how he got on below…
---
What's your customer ice-breaker?
---
Just general chit-chat, asking them how their day's been, what they've been up to, if they have any plans for the rest of the day. Then I start asking them about drinks menu after that and see what they're wanting.
---
It's the end of your shift – what do you pour yourself?
---
It has to be a cold pint of Guinness.
---
What's the best food and drink pairing?
---
It would have to be steak and red wine.
---
If you were a drink, what would you be and why?
---
That's a difficult one, it really depends on what mood I'm in. My mood varies quite often. That's really dependable on the day. On a good day, Long Island Iced Tea – it has a bit of everything.
---
Most unusual drink request?
---
I just find the idea of gin and coke baffling. I don't understand it and never have.
---
What would the theme song to your average shift be?
---
A song called L.O.V.E by Purple Disco Machine. He's played in here before and it just reminds me of every Saturday night to be honest because it's on every single Saturday night without fail.
---
What's in your drinks cabinet at home?
---
Mainly gin and some beer.
---
If you were stuck on a desert island, what three drinks are there with you?
---
Firstly, Amaretto Sour, Espresso Martini and a bottle of Erdinger beer.
---
You have to make a drink to represent Aberdeen. What would that be?
---
A Mojito because I find that Aberdeen is much more enjoyable during the summertime, just like I enjoy a Mojito much more at that time of year as well.
---
Your favourite superhero/celebrity is sitting at the bar. Who is it and what do you serve them?
---
I'm going to go for David Beckham. We have his whisky the Haig Club so I'd probably make him an Old Fashioned using that.
Click here for more drinks news and features.