A round of questions with Jamie Wilson of All Bar One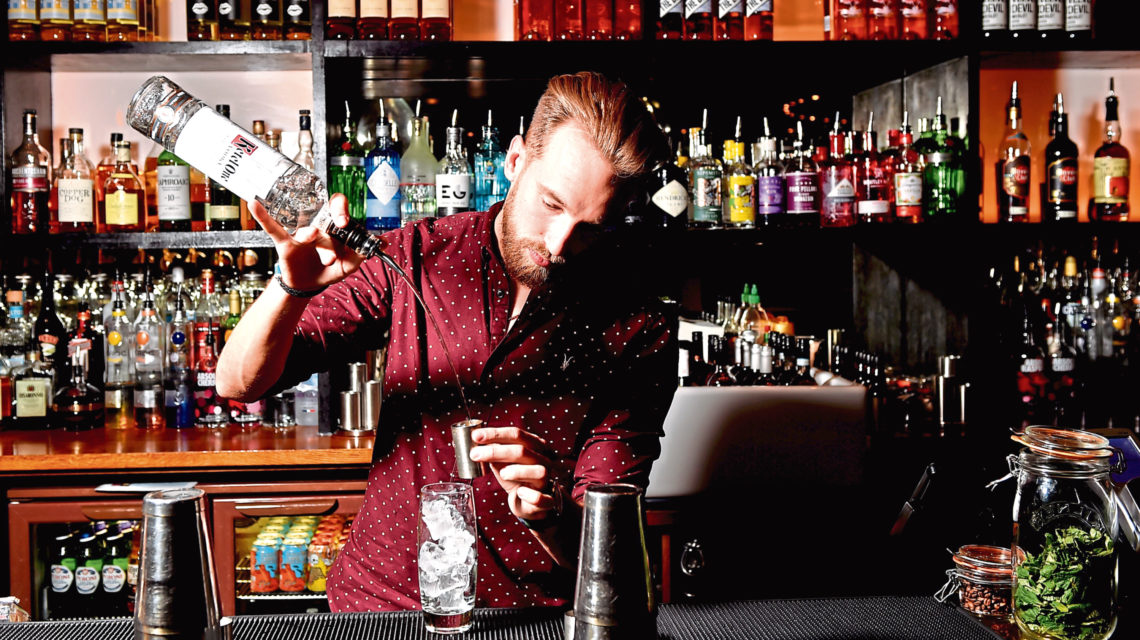 Bar manager Jamie Wilson worked his way up the ranks pretty quickly at All Bar One.
Opening last spring, the bar has become a well-known watering hole for those looking to grab a coffee with friends, to those on a work night out or catching up with friends over a few cocktails.
Taking five minutes out of his busy day, we decided to put Jamie through our round of quickfire questions.
See how he got on below.
---
What's your customer icebreaker?
---
I usually greet people and then ask if they're in for anything in particular and if I can get them anything.
---
It's the end of your shift – what do you pour yourself?
---
Probably a bottle beer like Corona with a bit of lime.
---
If you were a drink, what would you be and why?
---
I'd be anything with a sparkler in it.
---
Most unusual drink request?
---
I had an older gentleman come in recently and asked for a Slippery Nipple, which was a little strange. It's usually a shot that's associated with hen parties and things like that.
---
What would the theme song to your average shift be?
---
It would have to be Can't Tell Me Nothing by Kanye West.
---
What's in your drinks cabinet at home?
---
Quite a lot of whiskies, some Bailey's – I'm quite a big fan of it – and some different bitters and a lot of rum. It's usually navy rum, overproof and dark rum, too.
---
Best food and drink pairing?
---
I personally like the avocado black rice salad here and I'd pair it with the hibiscus gintonica.
---
If you were stuck on a desert island, what three drinks are there with you?
---
A mojito as it's so refreshing, an espresso Martini to keep me going and a bramble to finish.
---
You have to make a drink to represent Aberdeen. What would that be?
---
I'd make a hot ale flip. It's an American beer cocktail and I'd make it with BrewDog's Punk IPA, whisky and some sugar syrup.
---
Your favourite superhero/celebrity is sitting at the bar. Who is it and what do you serve them?
---
I'd have to say Kevin Bridges. And I'd serve him a pint of Tennent's because I think he'd be happy with the price.