A round of questions with Iwona Szmid of Aberdeen's BioCafe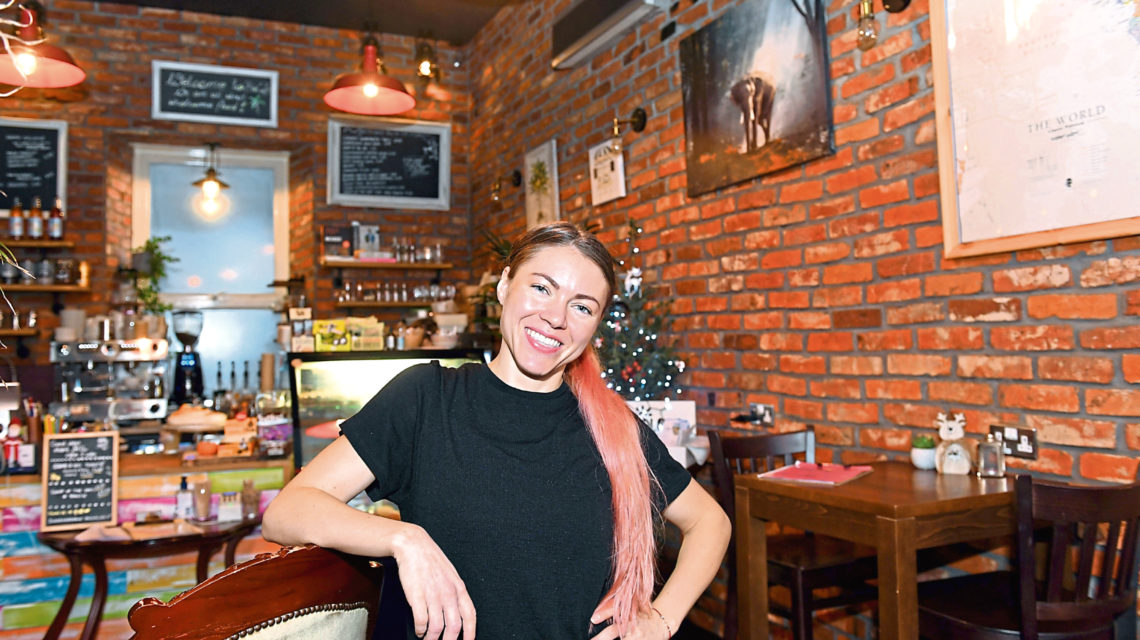 Iwona Szmid always wanted to own a cafe – and she turned her big dream into reality in 2019 when she opened BioCafe on Rosemount Viaduct.
See how she got on in our round of quick-fire questions below.
What's your customer icebreaker?
---
Nowadays, we have to get all the appropriate information for track and trace. We always try to be very friendly.
---
It's the end of your shift – what do you pour yourself?
---
It would either be green tea or a chai latte.
---
If you were a drink, what would you be?
---
Probably a mojito – I love it and it's very refreshing.
---
What would the theme song to your average shift be?
---
It would have to be a Christmassy song just now – something like Driving home for Christmas because everyone is missing home just now.
---
What's in your drinks cabinet at home?
---
A lot of different teas.
---
Best food and drink pairing?
---
A half sweet, half savoury waffle served with a kombucha.
---
If you were stuck on a desert island, what drinks are there with you?
---
Lemon soda and a mojito.
---
You have to make a drink to represent Aberdeen. What would that be?
---
I'd make a pina colada. I don't know why, but it'd have to be something sweet.
---
Your favourite superhero/celebrity is sitting at the bar. Who is it and what do you serve them?
---
I would serve Beyonce and Madonna our waffles and popular hot dogs.