A round of questions with Donna Ferenth of Aberdeen's Unravel Tea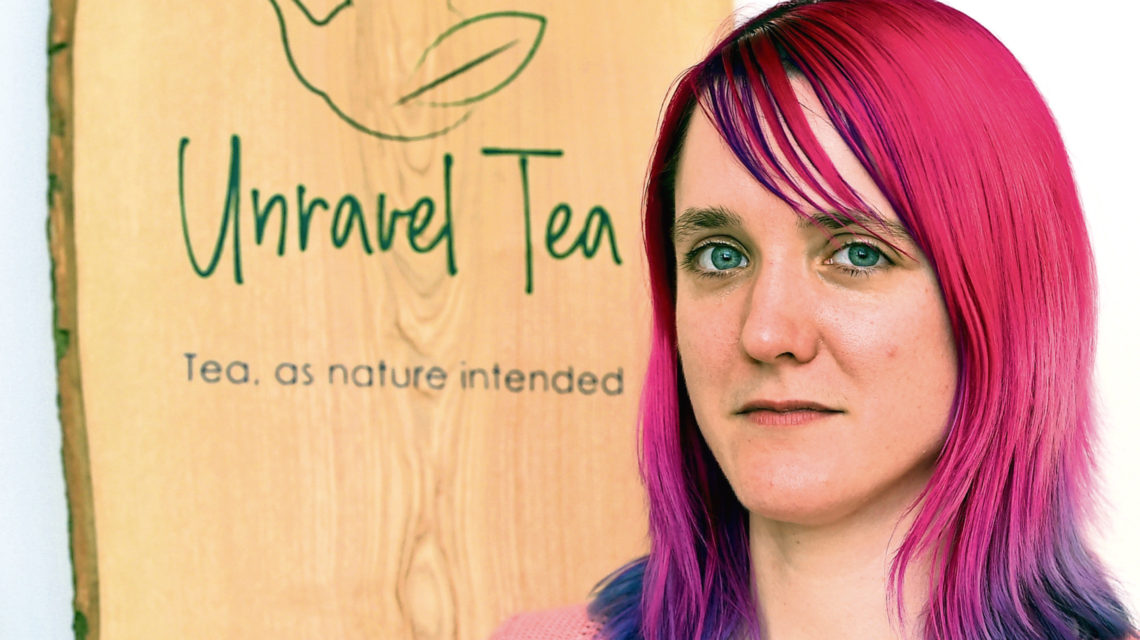 A visit to China proved to be a 'game-changer' for Donna Ferenth, the owner of Aberdeen's Unravel Tea.
Find out how she got on in our round of quick fire questions below.
What's your customer icebreaker?
Normally I'd invite customers to drink tea, but this will more than likely change due to Covid-19 restrictions on samples.
---
It's the end of your work day – what do you pour yourself?
Cold brew tea or kombucha.
---
If you were a drink, what would you be?
I think I'd be my Fierier Mint blend. People are always curious about the blend with chillies. They get closer and see it really complements the tea – in the same way they are curious about my pink hair, but it complements me.
---
Most unusual tea request?
A customer was looking for the tea his grandmother used to give him. After some research I found it was a brand that went out of business in the early '70s.
---
What would the theme song to your average work day be?
I have no idea because each day is so varied.
---
What's in your drinks cabinet at home?
Mostly tea-infused gin, so of course the Teasmith Gin features. Have you tried it with a smooth green tea over ice? It's so good.
---
Best food and drink pairing?
Ginger biscuits and Moonlight Darjeeling white tea.
---
If you were stuck on a desert island, what three drinks are there with you?
I can choose tea, and that would encompass all the teas, right? I would also need spring water to make the tea with and I'd rather like a kombucha, too.
---
You have to make a drink to represent Aberdeen. What would that be?
I associate Aberdeen with rocks and the smell when the rain hits the warm ground. There's the fresh sweet notes and the slight minerality you get from tea grown in rocky areas.
---
Which tea would you serve to your favourite superhero or a celebrity?
Nicola Sturgeon rather enjoyed the ever-popular Jin Jun Mei when she popped into the Christmas Village so I'd happily make her another cup.