A round of questions with Do Bongers of Fierce Beer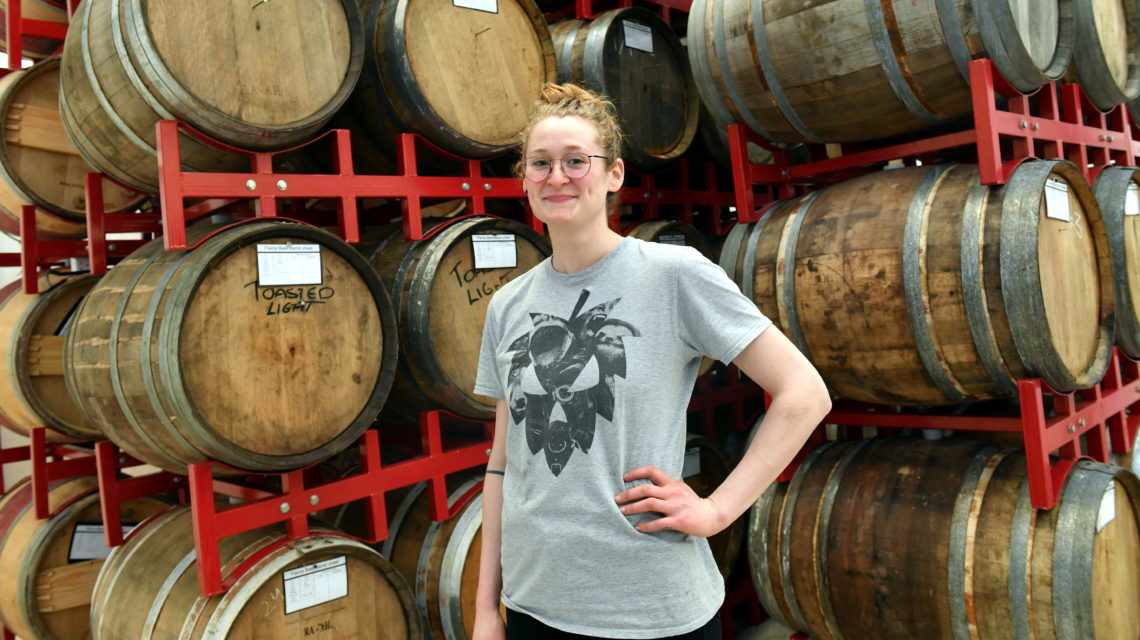 Do Bongers knows a lot about beer, so it's no wonder the team at Fierce Beer snapped her up immediately.
After all, she did cycle six miles just to go for a job interview.
With a passion for brewing and creating new, unique beers, Do works tirelessly to create stand out beers alongside the rest of the team.
We caught up with her after a busy shift to chat all this beer and put her through our round of quick fire questions.
See how she got on below…
---
What's your customer icebreaker?
---
It depends on the time of day. I like to ask what they had to drink before and judge their next beer on that. If they haven't tried any, I get a bit rebellious and give them a juicy IPA Late Shift.
---
It's the end of your shift – what do you pour yourself?
---
This depends on the week itself. I normally crack open an Easy Shift because I love it at any time. You can't go wrong with it.
---
If you were a drink, what would you be and why?
---
A fresh Stock pale ale IPA aged in a gin barrel. I'm kind of experimental and it gives that little kick.
---
What would the theme song to your average shift be?
---
Anything from the '80s.
---
What's in your drinks cabinet at home?
---
Mostly bottles I want to age. I've moved to three countries in a short period and I've carried 40 beers every time. At Tour de Geuze I collected all the specials of three Fonteinen and Cantillon. In 2015 I did an internship at Wildbeer, the blends I did there are also still there.
---
Best food and drink pairing?
---
Definitely mixed fermentation beers and cheese. Being Dutch, I grew up with cheese and the options are endless.
---
If you were stuck on a desert island, what three drinks are there with you?
---
Citrus Tart, because it would cool me off. Then some Liberty Ale to bring back all great memories, and then a bottle of absinthe.
---
You have to make a drink to represent Aberdeen. What would that be?
---
My first my thought went to oil and grey stones, so let's switch that to the beautiful forest of Kirkhill; I'd make a 12% wee heavy, with pine cones and herbs foraged in the wood. There are loads of ingredients we have right on our doorstep which taste amazing in beer.
---
Your favourite superhero/celebrity is sitting at the bar. Who is it and what do you serve them?
---
I'd give Batman a Kopstootje – a traditional Dutch drink that involves a small glass of Pilsner and Old Jenever – so he can forget about crime for a second.