A round of questions with Chantelle McPherson of Malmaison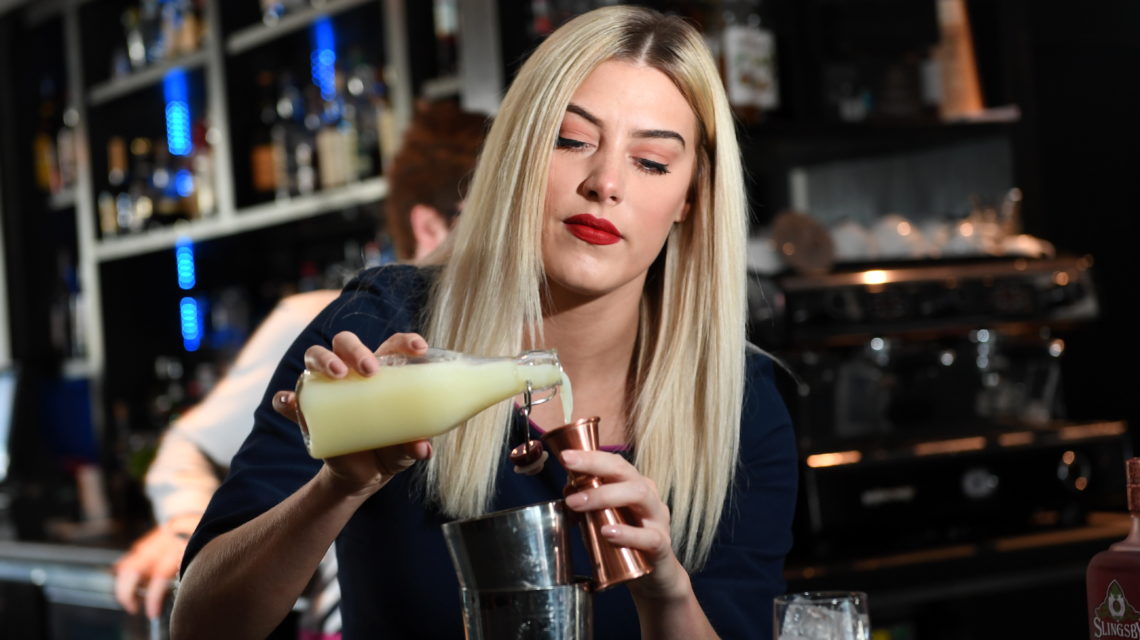 Malmaison's stylish bar, Mal Bar, offers a wide range of delicious cocktails, Maltonicals, Malmaison's take on gin and tonic, wines and more.
We caught up with the venue's food and beverage manager Chantelle McPherson to put her through our round of quick fire questions.
What's your customer icebreaker?
---
A lot of our guests return to the hotel often so the ice is already broken. You just need to smile and say hello.
---
It's the end of your shift – what do you pour yourself?
---
Wine or a gin and tonic.
---
If you were a drink, what would you be?
---
I don't want to be cheesy but probably something like prosecco because I'm tall and bubbly.
---
Most unusual drink request?
---
I had somebody ask me for an orange juice and coke. I thought they meant it as two separate drinks but they said they liked it mixed. Each to their own.
---
What would the theme song to your average shift be?
---
I have a shameful guilty pleasure of listening to Little Mix. All their songs are good.
---
What's in your drinks cabinet at home?
---
It would usually be prosecco, gin, tonic and wine.
---
Best food and drink pairing?
---
I would always go with one of our steaks and probably a glass of Malbec wine.
---
If you were stuck on a desert island, what three drinks are there with you?
---
Gin so I could make Rhubarb Triangle, water, and prosecco.
---
You have to make a drink to represent Aberdeen. What would that be?
---
I would use Porter's Gin because the gin is made here in Aberdeen and one of the owners of Porter's Gin was one of the first people I worked in a bar with, so I'd definitely give a nod to that, too. I like a gin sour cocktail.
---
Your favourite superhero/celebrity is sitting at the bar. Who is it and what do you serve them?
---
Probably Leonardo di Caprio or someone who has done incredible movies and has a lot to talk about. I'd probably make him an Old Fashioned because I know I can make them really well.