A round of questions with Aberdeenshire-based BrewDog OverWorks' Richard Kilcullen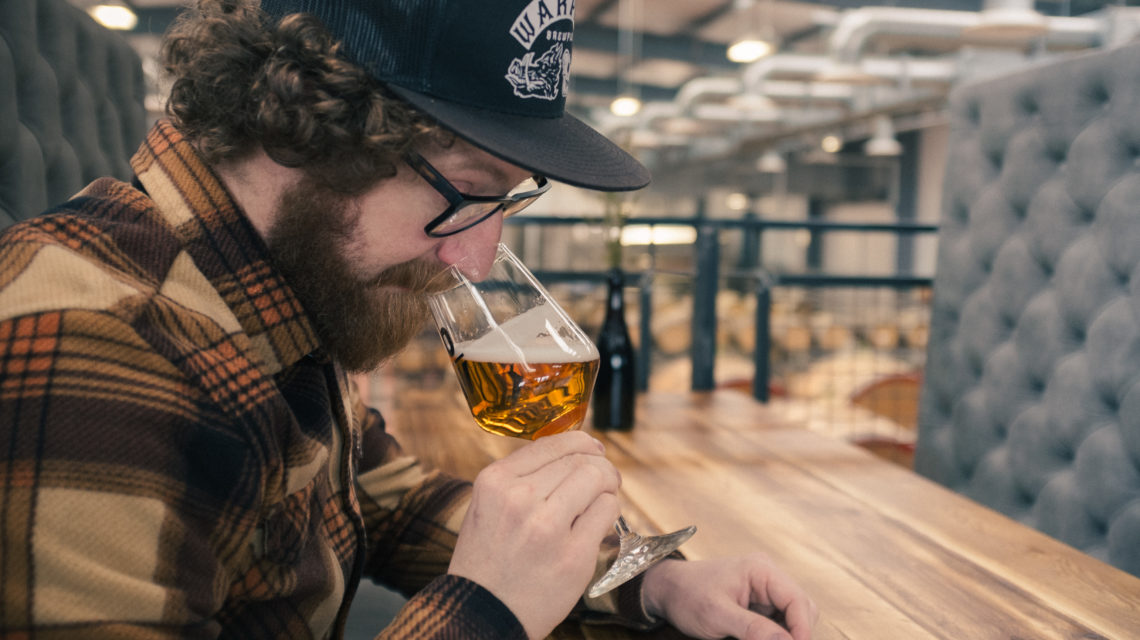 Richard Kilcullen, who previously worked as the head of sour production at one of America's most successful craft breweries Wicked Weed, is currently BrewDog OverWorks' master blender.
Find out how Richard got on in our round of quick fire questions below.
What's your customer icebreaker?
---
You don't need a degree in microbiology to enjoy sour beers, so give them a try!
---
It's the end of your shift – what do you pour yourself?
---
I drink a lot of Saison. Dupont Saison is one of my favourites.
---
If you were a drink, what would you be?
---
I'd probably have to be a sour beer because I'm slow and a little bit sour.
---
Most unusual drink request?
---
A gummy bear Saison or an avocado beer.
---
What would the theme song to your average shift be?
---
Keep On Pushin' by Curtis Mayfield.
---
What's in your drinks cabinet at home?
---
Speyside whisky, plenty of Saison and the occasional American lager.
---
Best food and drink pairing?
---
Pizza and beer is pretty hard to beat.
---
If you were stuck on a desert island, what drinks are there with you?
---
Punk IPA and Anchor Steam beer.
---
You have to make a drink to represent Aberdeen. What would that be?
---
We made a beer called Saison Caledonia and it represents coastal areas, hills and the colour of Aberdeenshire.
---
Your favourite superhero/celebrity is sitting at the bar. Who is it and what do you serve them?
---
I would serve BrewDog OverWorks Electric Blue to Teddy Roosevelt.