A career in cooking adds up to a more appetising prospect for Ferryhill House Hotel kitchen manager Chris Jappy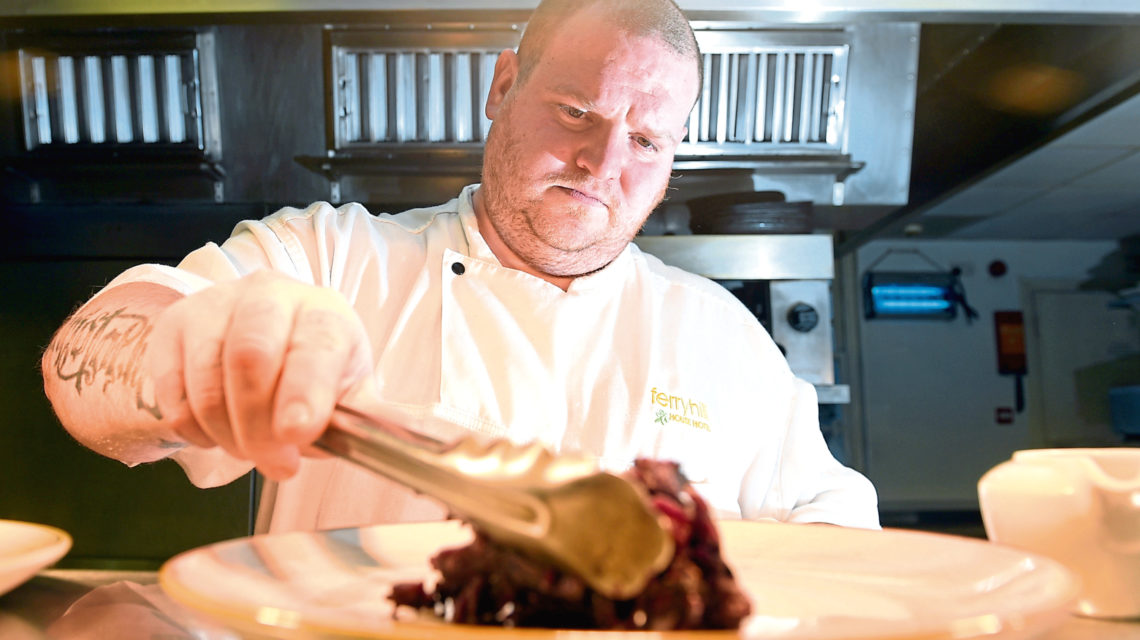 Going to university to study a subject you love, you'd think you'd have your career all mapped out for years to come.
But for Chris Jappy, the kitchen manager at the well-established Ferryhill House Hotel, this was a bit of a different story.
Studying accounts at the University of Aberdeen, it wasn't until Chris fell in love with his part-time job working in a kitchen in Aberdeenshire 14 years ago that he realised he'd found his true calling.
Starting out in Fraserburgh, Chris started his cooking career working in the kitchen of care homes in the area.
Quickly realising his passion and drive for cooking, Chris knew working in accounts just wasn't going to cut it for him. Determined to complete his course, he powered on and continued to work part-time. Then soon after finishing, he signed up to go to college in the city and gain his Professional Cooking diploma.
Fast forward a few years and Chris took his first job in the city. Since then he has never looked back.
Arriving at Ferryhill House Hotel in 2010, he has cemented himself as a valuable member of the team.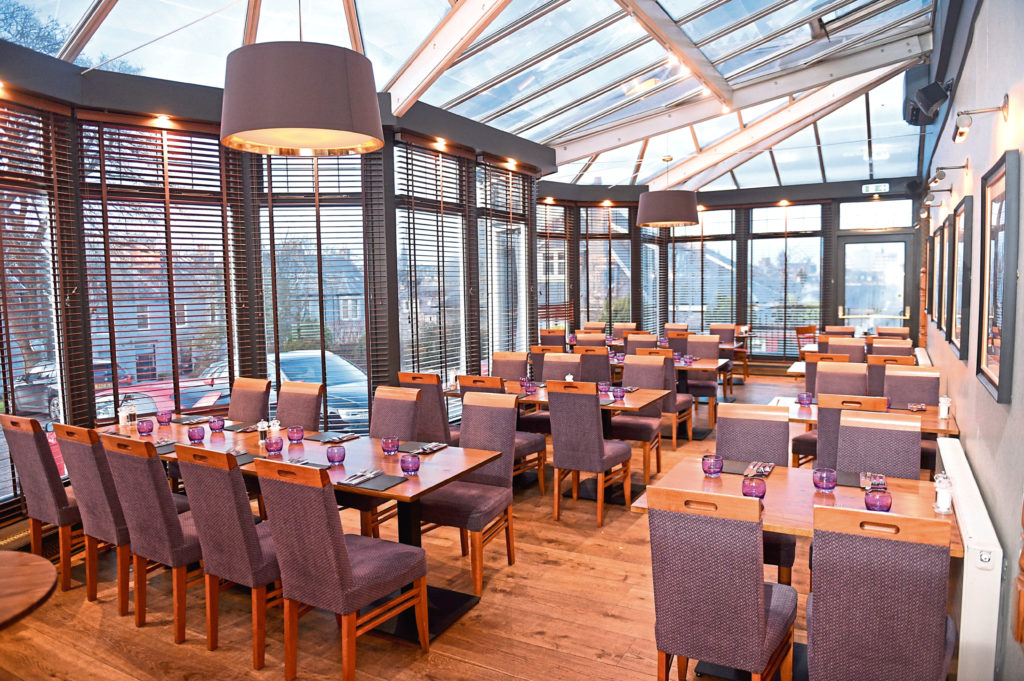 Heading up the kitchen operation in his role for the past six months, Chris works hard to ensure the smooth running of service, while guiding the younger talent up through the ranks and serving hundreds of customers every week.
---
Tell us, what does being the kitchen manager entail day in, day out?
---
As the kitchen manager, I oversee the general running of the kitchen to make sure everything is in order and organised. With any kitchen we have daily tasks that are part of our routine so to speak with a lot a prep work to take care of before service.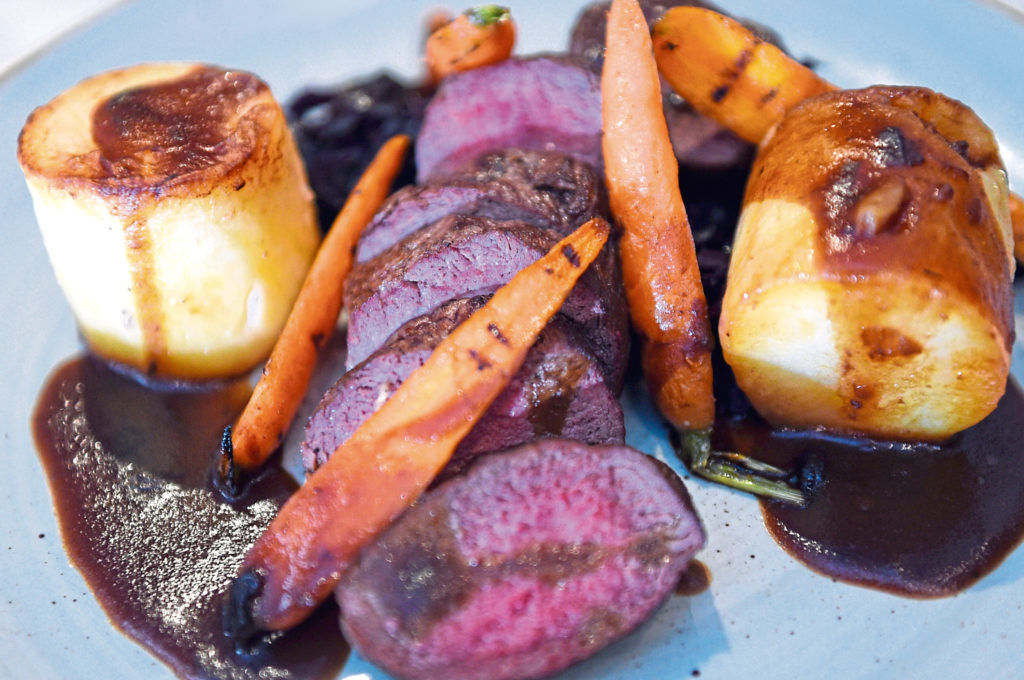 I work closely with the head chef to design new menus and meet with our suppliers to ensure we source the very best local produce available. I also conduct a lot of in-house training with the staff which is a new challenge for me and I am really enjoying it.
---
It sounds like a crucial role. The Ferryhill House Hotel is hugely popular in Aberdeen, why did you choose to work there?
---
I've actually worked here since 2010. I arrived here as a commis chef. I used to work out in Fraserburgh where I was the head chef, but coming into the city, I wanted to get the feel for Aberdeen and I've basically been here ever since.
Before I applied here all those years ago, I had actually never heard of Ferryhill House Hotel. I liked the sound of the menu as it seemed really fresh and I loved the feel of the place and the people, so I decided to stay.
When I came here I was working on the starter and dessert stations and helped out on those a lot. I quickly learned how to do the other parts and have just progressed since. I guess it's just come naturally.
---
You said you create all of the hotels menus, how do you go about doing that?
---
Being a hotel, we cater for breakfast, lunch and dinner. Over the years we have built up a very loyal customer base so there are firm favourites on the menu that we can't take off as the locals really love them.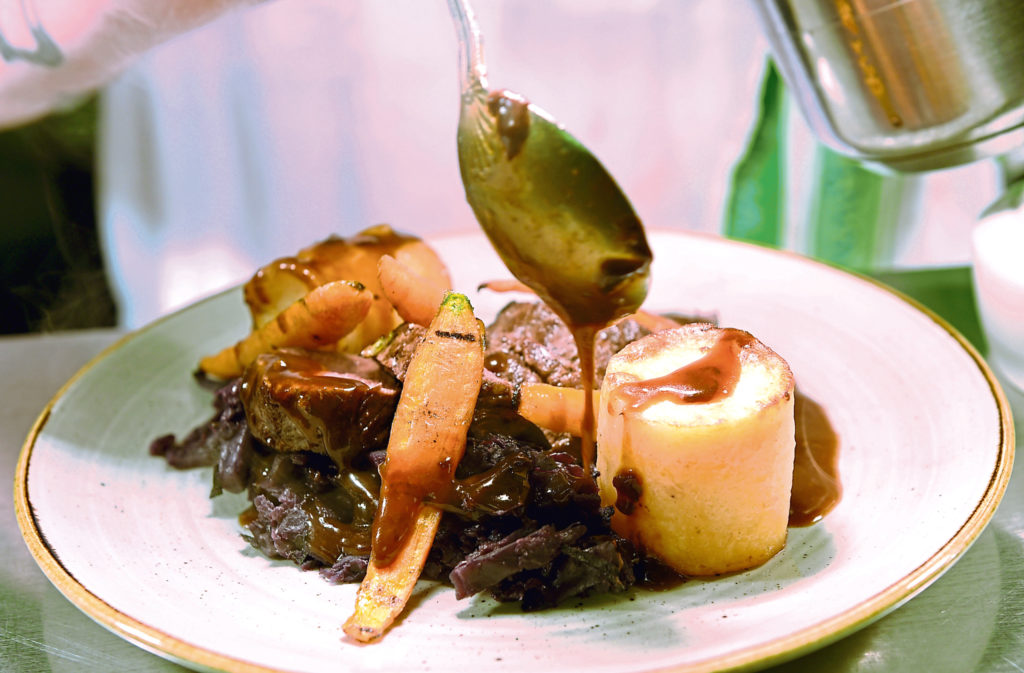 However, when we change the menu, we like to add a good handful of new dishes like the falafels, wings and scallops that are on our newly launched menu which helps to offer our customers something different. We keep it as seasonal as we can as that plays a huge part and we usually change our menu four times a year to go with the seasons.
---
And what kind of food does Ferryhill serve?
---
It's always been a mix of the traditional dishes and up-market ones too. The offering is quite homely on this new menu we've launched. Just now the favourites are a little heavier so we've added a number of lighter dishes, too, so there's a real nice mix. At the start of the year a lot of people are on diets and just watching what they're eating so we try and keep that in mind.
I also have some more up-market dishes which work well, too, especially as specials. If we did the whole menu like that it just wouldn't work, but with the specials, that's when we can get really creative. People really like them but sometimes you can't beat a good burger. It's good because it's a larger menu so we really can accommodate everyone.
---
How long does it take you to create a menu?
---
It just depends really. Sometimes it can take two or three days and other times it can take a week from start to finish. I get my base ideas down and then get in samples and cook them up to create the dish. You can evolve it as it goes.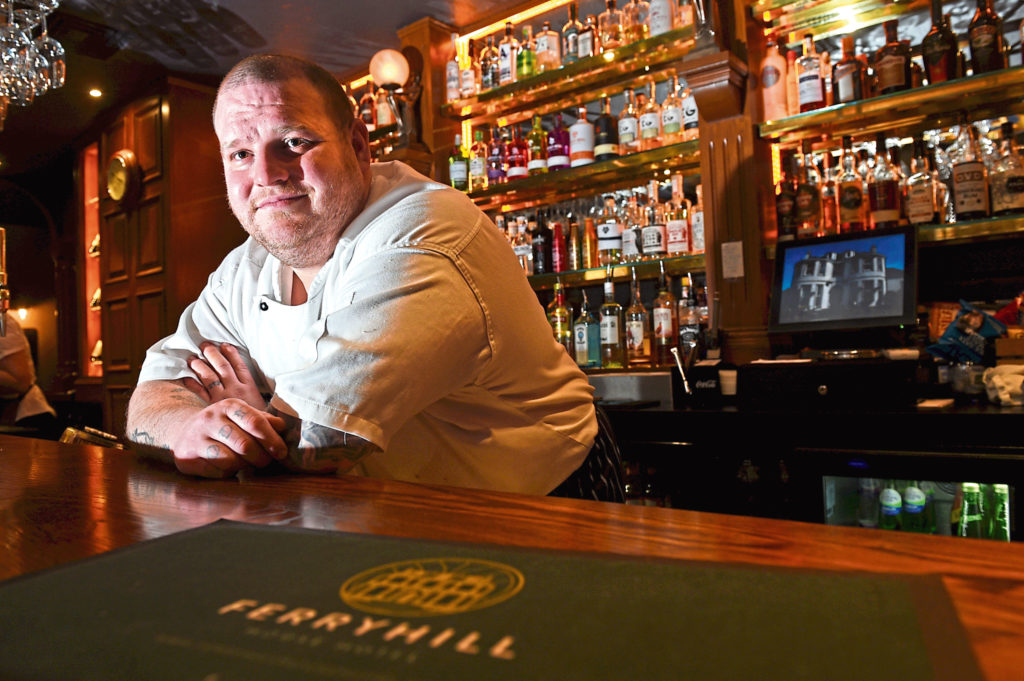 For every new menu, we host a food tasting to try out all the new dishes which allows us to make any tweaks to dishes. Occasionally it's just being a bit different with the garnish.
---
And is promoting local produce through your menu something you're quite proud of?
---
We try to source everything as local as possible unless it's something we can't get. We work with King Foods a lot and they supply us with Scottish meat as far as possible and everything is as local as we can physically get it.
We want to support the local economy and we've got a lot of great produce in Scotland so it would be a real shame not to use it. There's so much choice.
You mentioned you do a lot of training. Is it important to keep everyone up to speed?
The two commis chefs we have just now are both in college studying professional cooking so whenever we're writing menus or working on specials we always get their input and look for feedback and see what they want to do.
If we're doing something new they haven't done before we always get them involved as that was invaluable to me when I was learning to be a chef. We try to teach each other as much as we can.
---
How many do you have working in the team in total?
---
It's a really strong team we've got now. We've got six full-time and the two part-time commis chefs.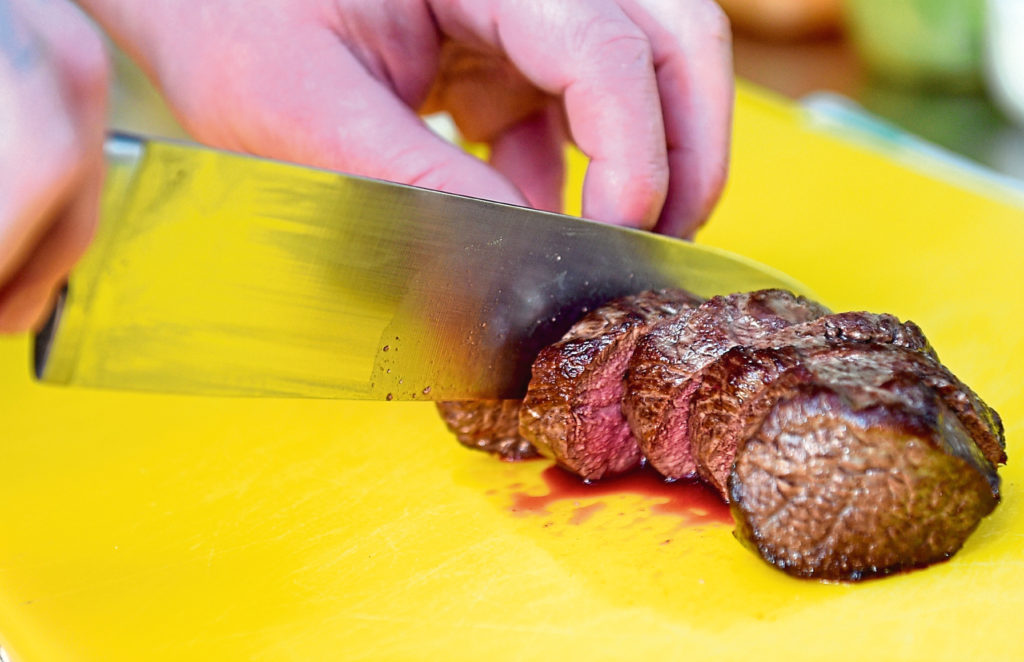 We all get on really well. If you get on with the people you work with it's so much easier, especially doing the longer days. You can just have a laugh really.
There are a lot of strong chefs in the kitchen and that just makes my job so much easier.
---
Ferryhill has just announced renovation work to the outdoor terrace increasing the amount of space for al fresco dining. It's already a busy place, especially in summer. How do you handle the pressure?
---
It can be difficult at times but it comes with the job. On a busy day outside you can be standing around with no covers and immediately get about 100 covers on the board.
It's all about being prepared. We do a lot of preparation in the morning and as long as we've done that, it really takes the pressure off. It never gets too mad as we're always ready to go.
A lot of the guys have been here for years so we all work together so well. It's quite a calm kitchen and because we've all worked together for so long we can get it done and get the food out.
---
What do you think makes the Ferryhill House Hotel so special to people?
---
We've got a nice diverse menu and a great surrounding – I think people really love that.
We're a five-minute walk from the city centre although it doesn't feel like you're in the city centre when you're having a meal here.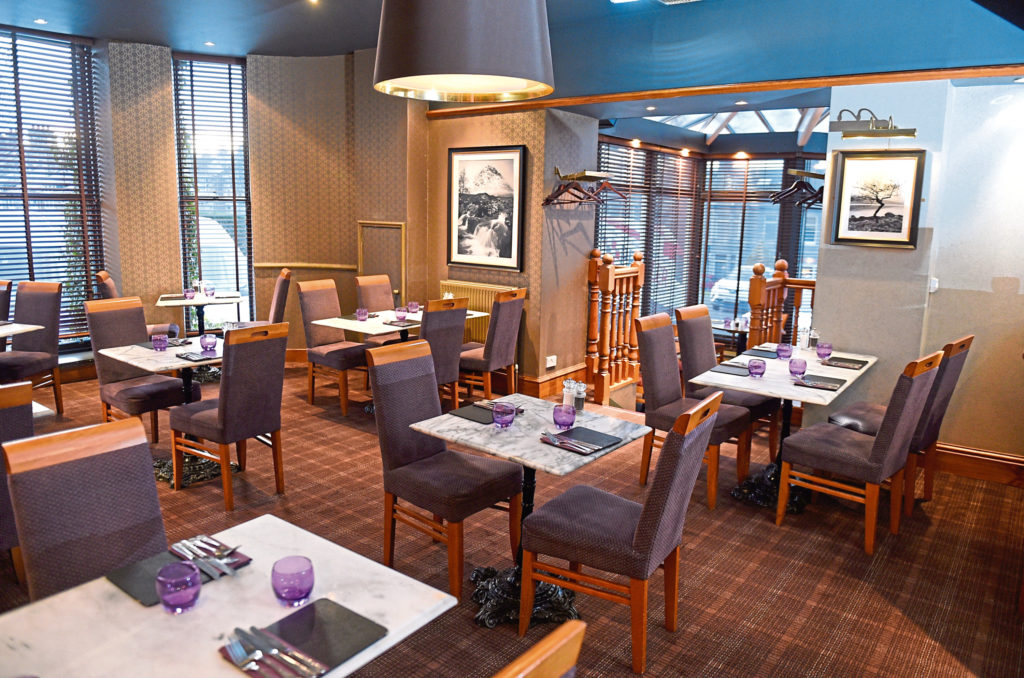 Our private gardens and outdoor space just make it that little more special, I would say, it really adds to the whole experience. The food is always beautifully fresh and we always go the extra mile for the customers.
Another thing we have been doing for years is Fish and Chip Friday where we give out free mini portions of our famous fish and chips in the bar on Friday evenings at around 5pm.
The customers really enjoy it and it's our way of thanking our customers for their continued support. IIt's a nice way to end the working week and we get a lot of positive feedback from it as our fish & chips is one of our most popular dishes.