Your Style: Fashion on the streets of Aberdeen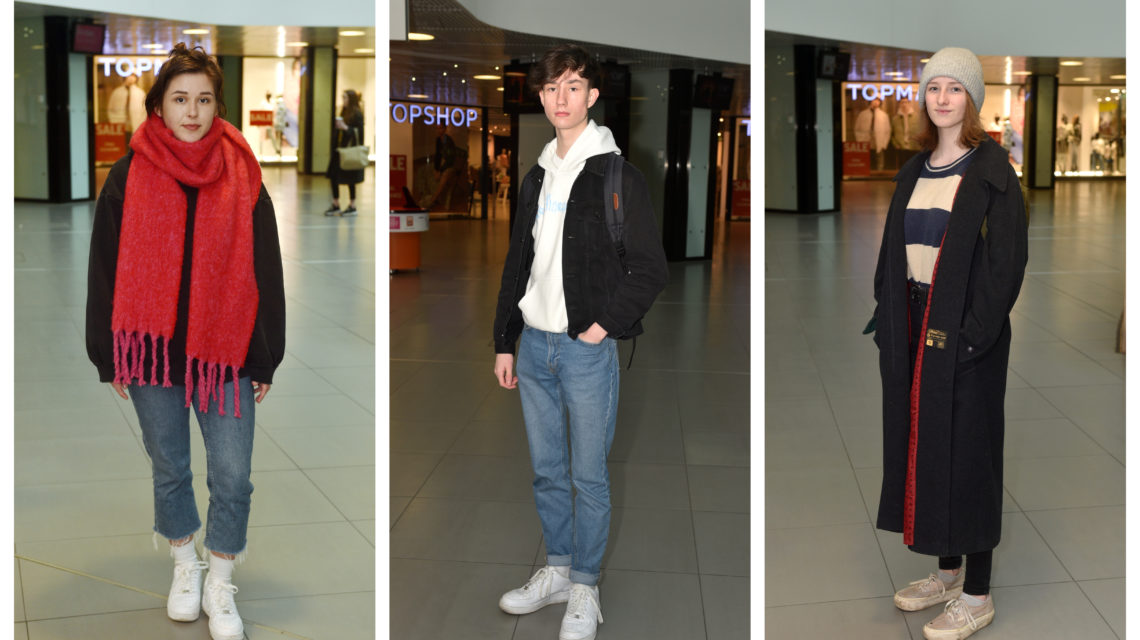 While we love sharing fashion advice from north-east gurus and experts, we also want to know what the people of Aberdeen are wearing day-to-day.
From where you love to shop, to who you consider to be your style icon, we went to the streets of the city to find out more about our readers.
Check out these three individuals who feature in this week's Your Style: Fashion On The Streets of Aberdeen.
Lily Kamp, 17, Huntly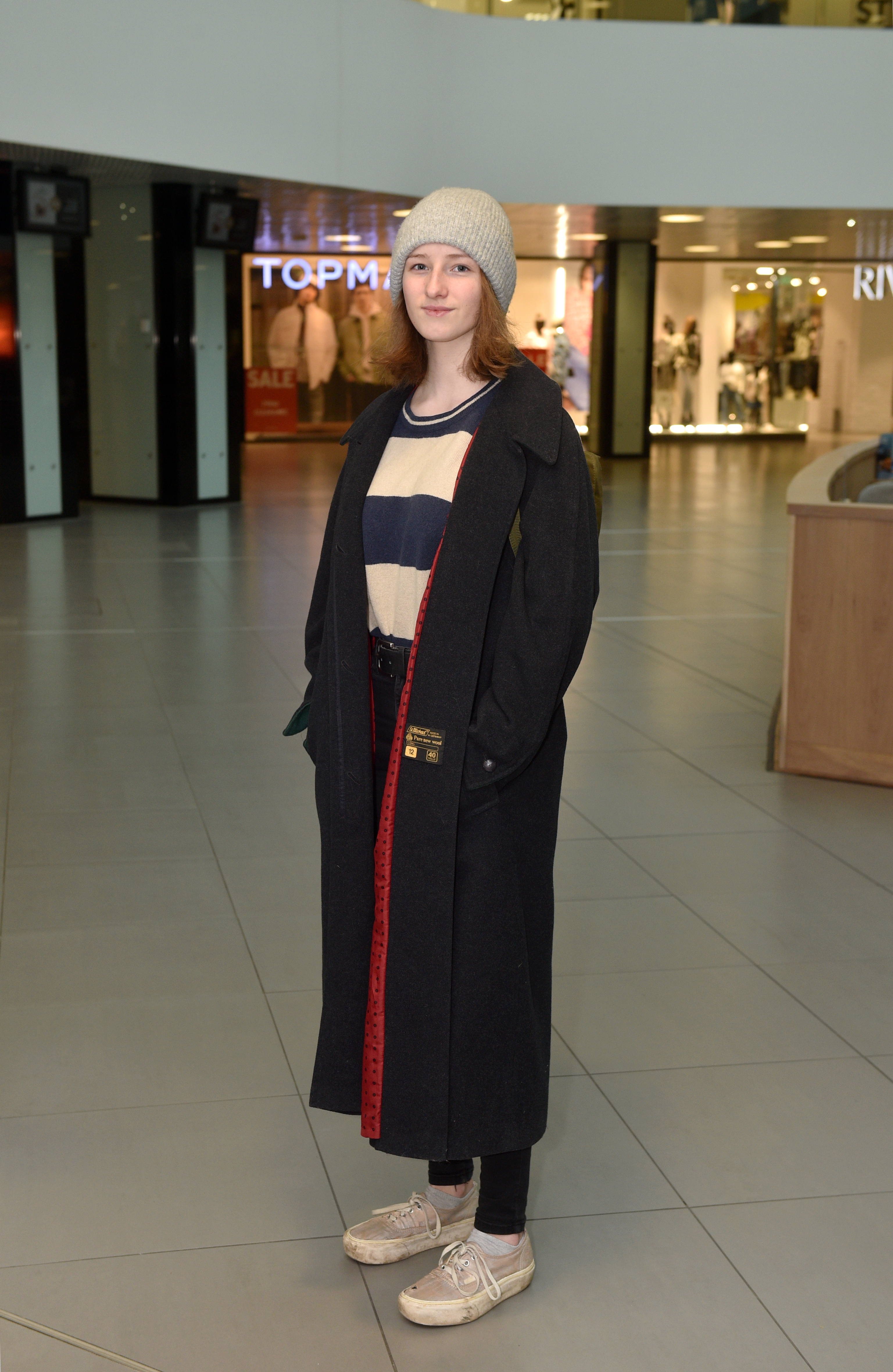 Lily was spotted rocking an oversized coat which she paired with a striped jumper and black trousers.
She said: "I bought this coat like five minutes ago for £1 in a charity shop.
"I once managed to buy a trendy Burberry jacket there, too.
"I get my fashion inspiration from Instagram."
Occupation: Student
Favourite shops: Charity shops
Style icon: Timothee Chalamet
Favourite colour: Yellow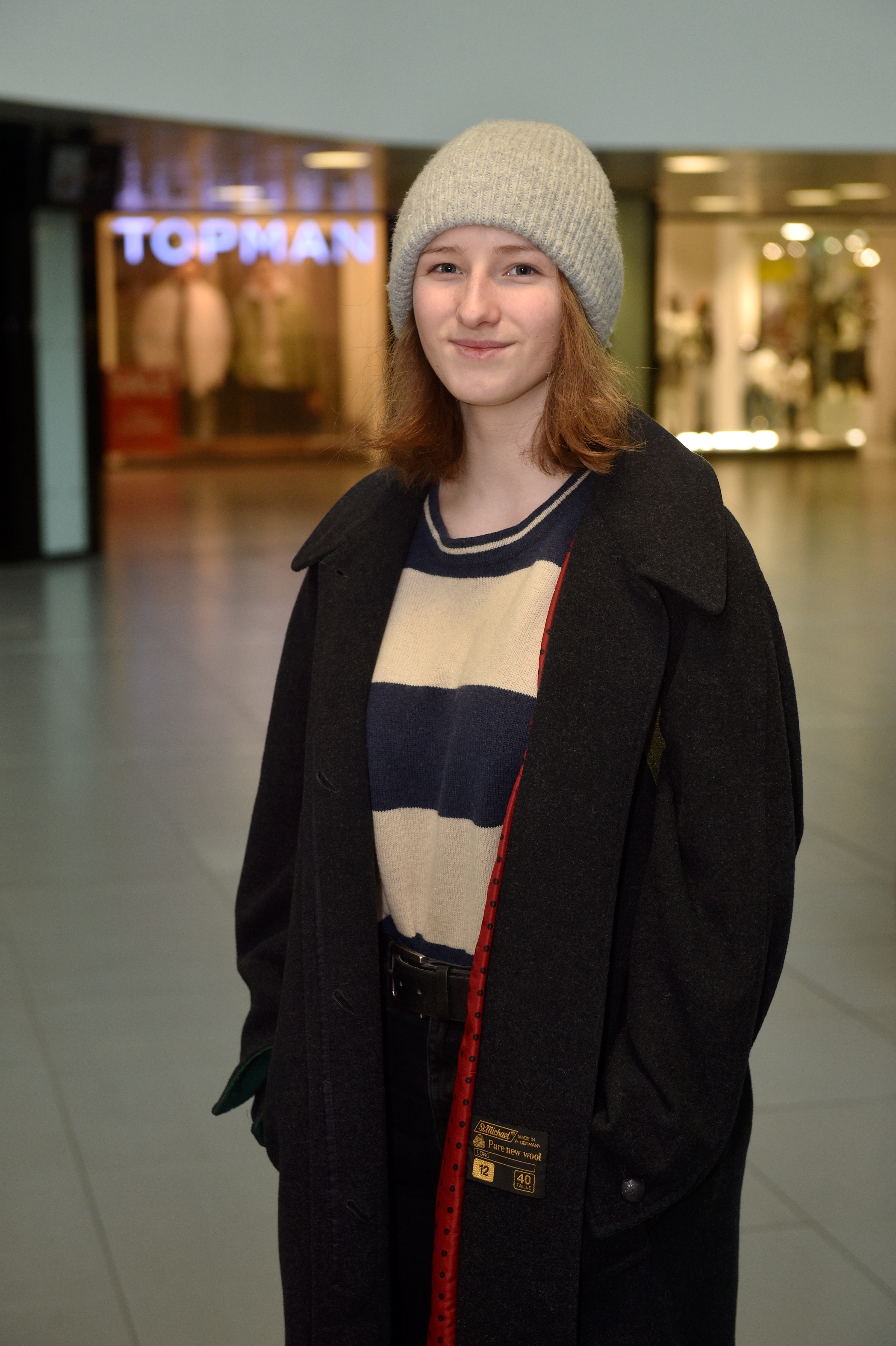 Recommended restaurant: Yo Sushi
Last song she played: Kiss The Preacher – Sing Again Syren
Favourite band/musician: Billie Eilish
Danny Christie, 18, Westhill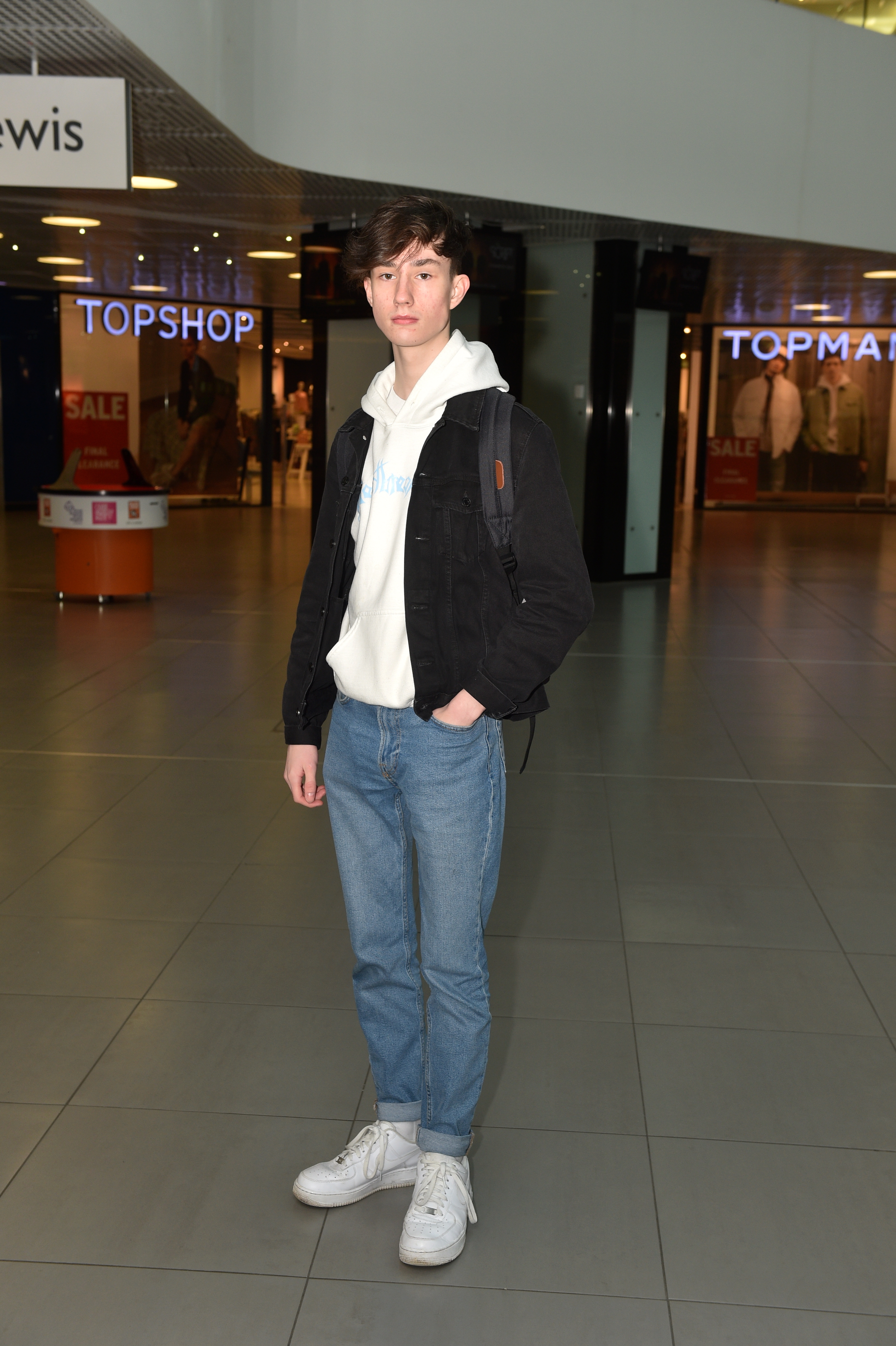 Trendy student Danny was sporting a casual outfit. He paired a white hoodie with a black jacket, old school style jeans and white trainers.
Danny said: "I go to Pinterest for some fashion inspiration.
"I would say my style is fairy casual, but I sometimes mix it with a bit of preppy style."
Occupation: Student
Favourite shops: H&M and charity shops
Favourite colour: Blue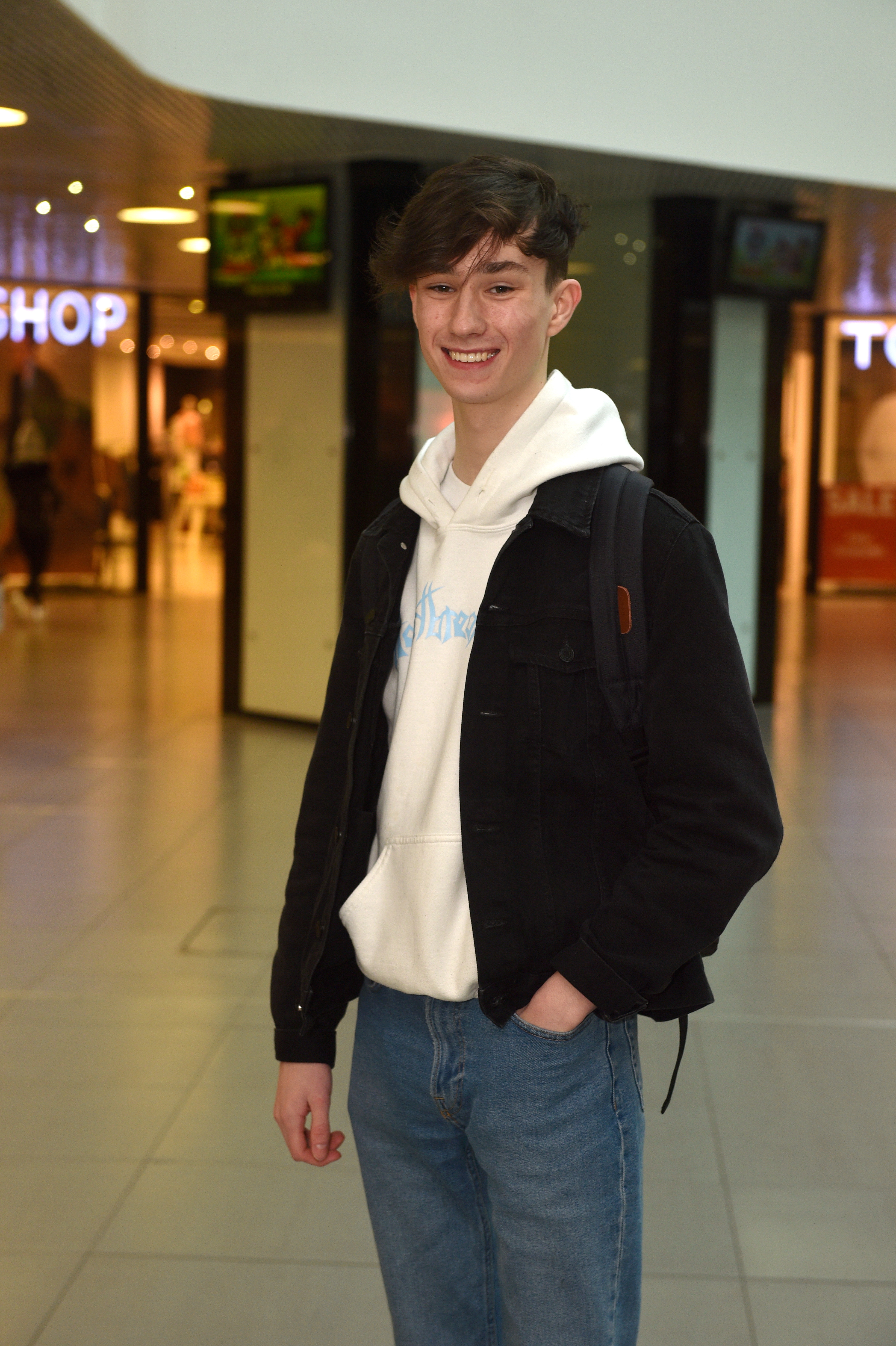 Best bar in Aberdeen: BrewDog Gallowgate
Recommended restaurant: Ask Italian
Last song he played: Frank Ocean – Pink + White
Natalia Jackson, 26, Woodside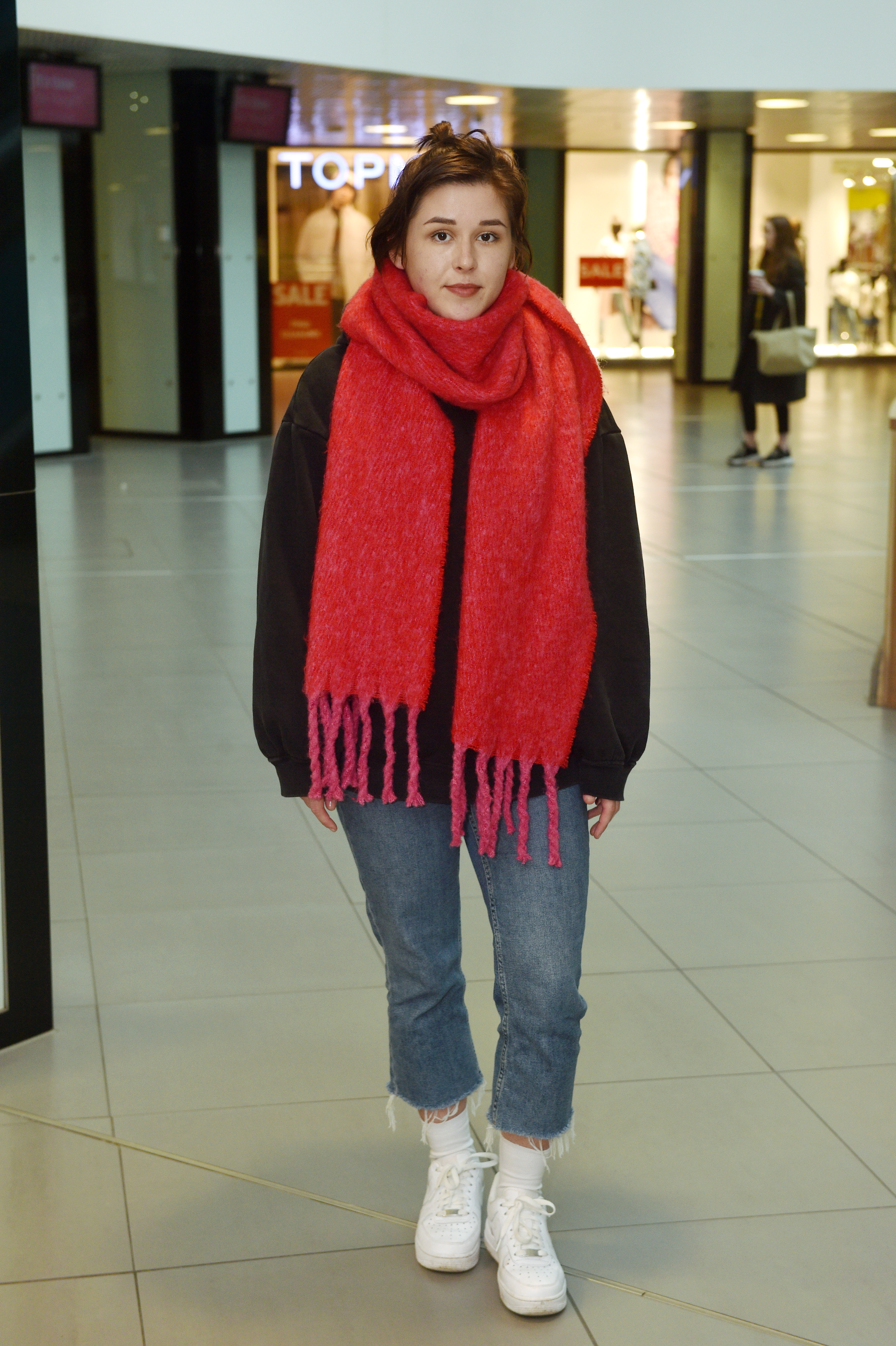 Natalia was spotted wearing a pair of blue jeans with frayed hems, white trainers, an oversized black coat and an eye-catching pink and red scarf.
She said: "My style is inspired by 80s and 90s fashion. I like to wear what the girls in Friends were wearing.
"I don't wear designer clothes."
Occupation: Psychology student
Favourite shops: & Other Stories and Whistles
Style icon: Characters from TV show Friends
Favourite colour: Red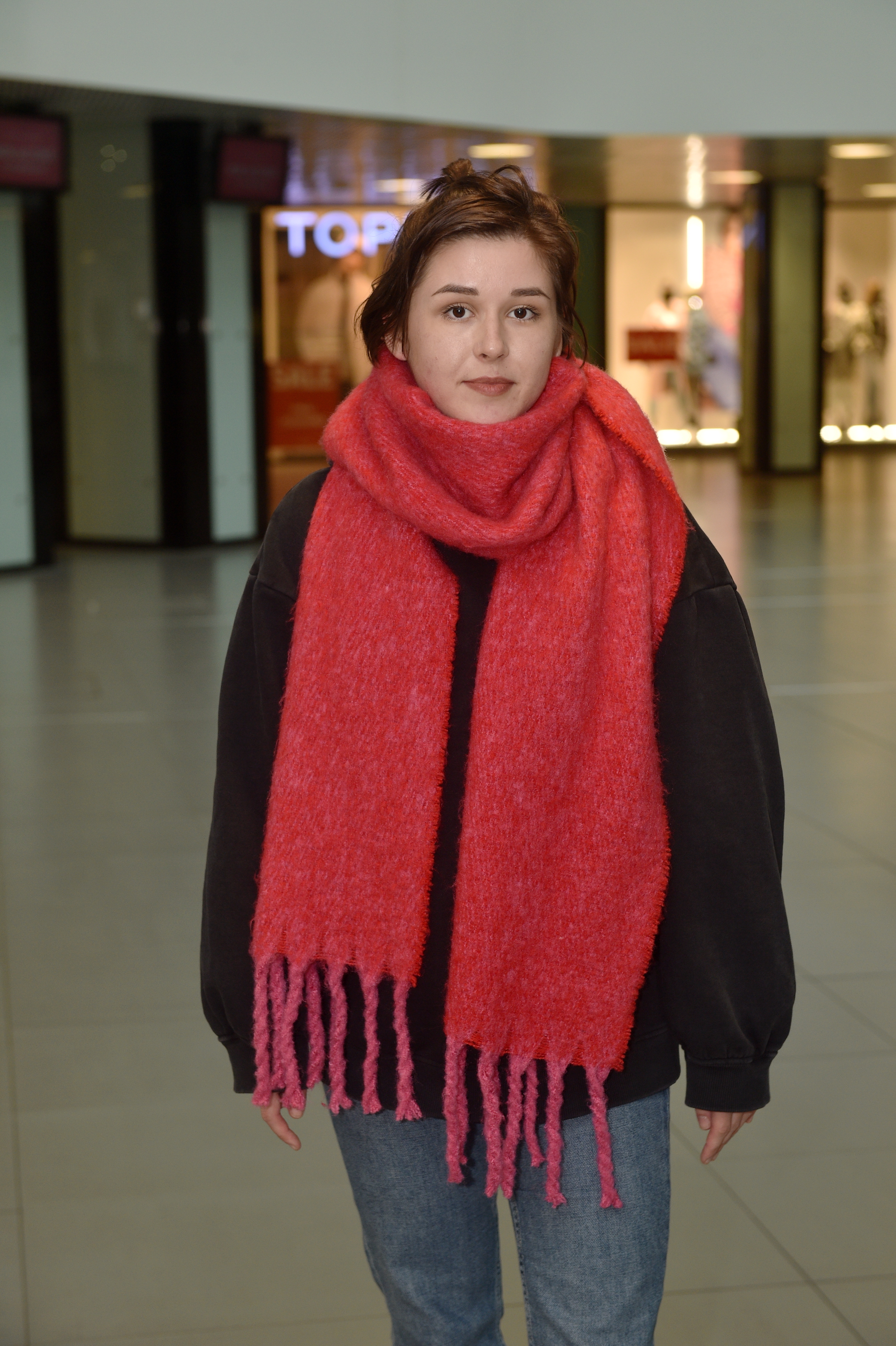 Best bar in Aberdeen: Grape & Grain
Recommended restaurant: Vovem Meat & Liquor
Last song she played: The Beatles – Yesterday
Favourite band/musician: The Beatles
For more Your Style features, click here.