Your Style: Fashion on the streets of Aberdeen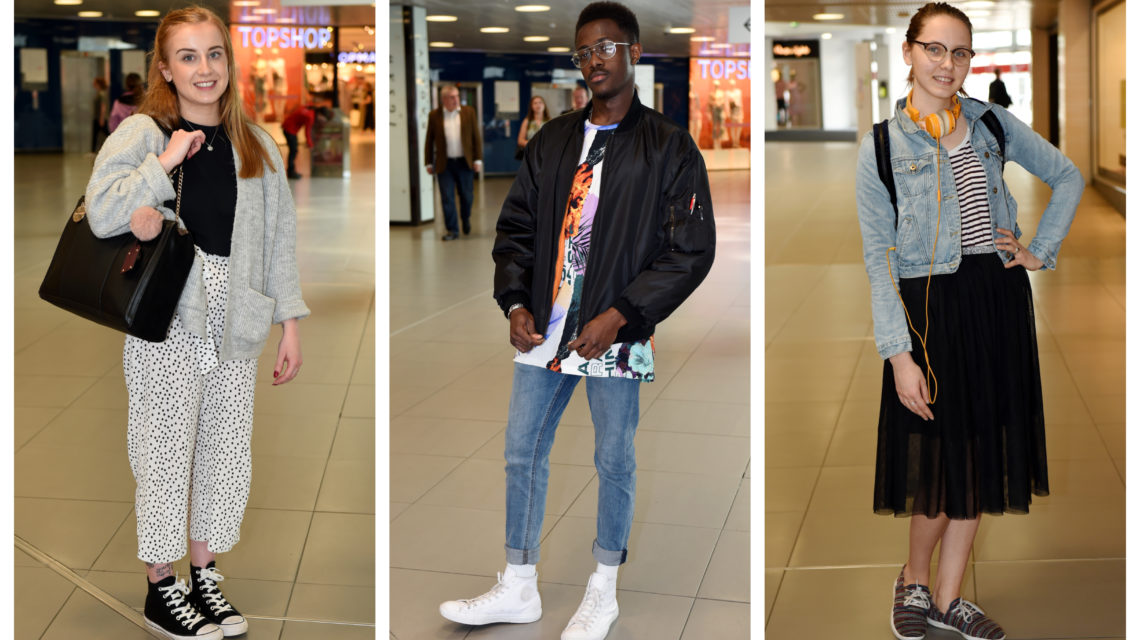 Every month we share fashion tips and top picks with the north-east. But it suddenly dawned on us, while we love sharing advice from gurus and experts, we also want to know what the people of Aberdeen are wearing day-to-day. That's right, we want to check out what YOU, yeah you, are rocking!
From where you love to shop, to who you consider to be your style icon, we want to know just a little about you lovely people.
Check out these three brave faces who feature in this week's Your Style: Fashion On The Streets of Aberdeen.
Holly Marwick, 22, city centre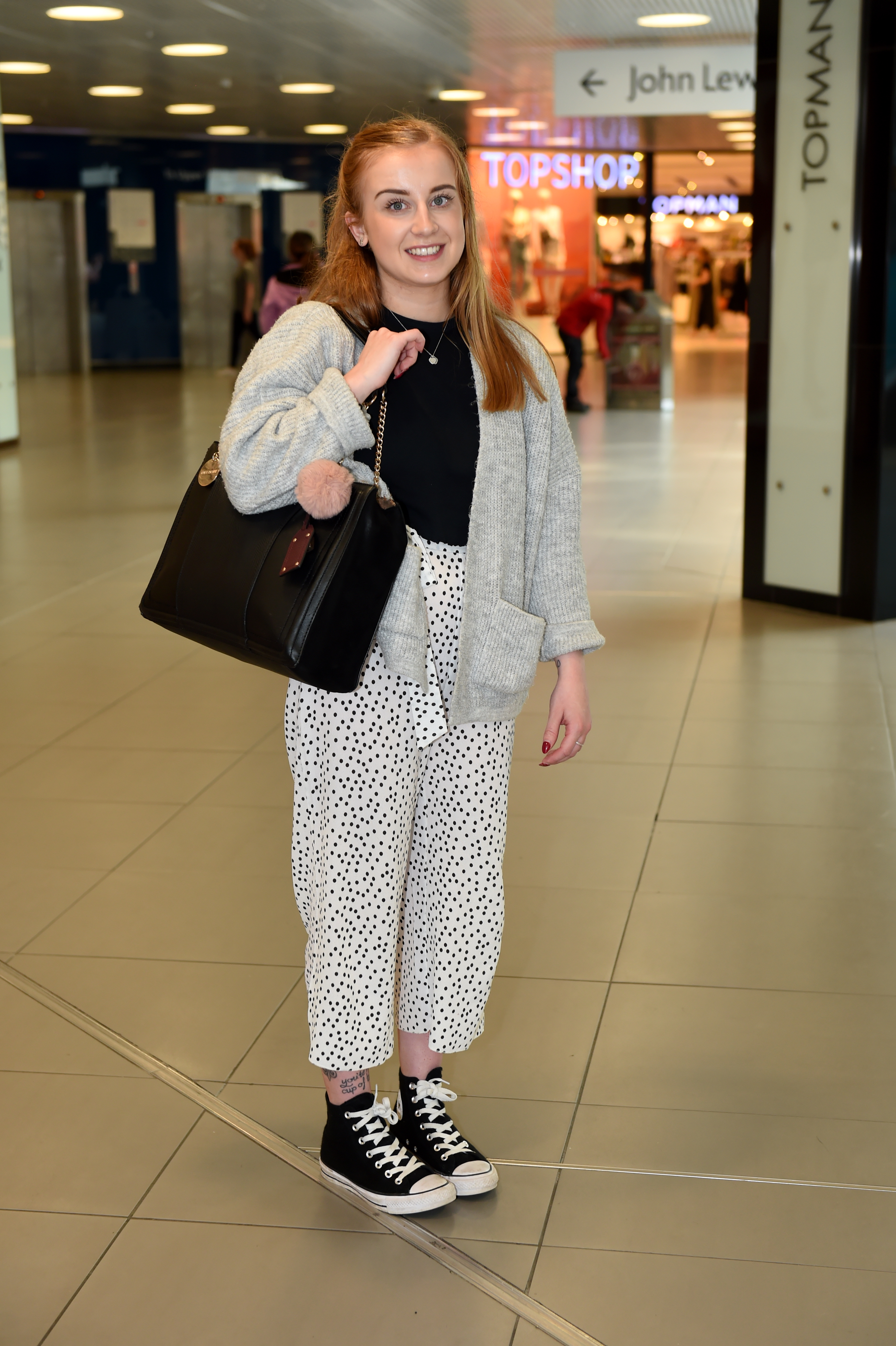 Holly was spotted wearing eye-catching while polka dot tousers, which she paired with a black top, grey cardigan and a pair of comfy Converse shoes.
She said: "My style is casual.
"I like funky trousers.
"I'm 'very Topshop' – that's how I'd describe my style."
Occupation: Support worker
Favourite shops: Topshop, River Island, New Look
Style icon: –
Favourite colour: Red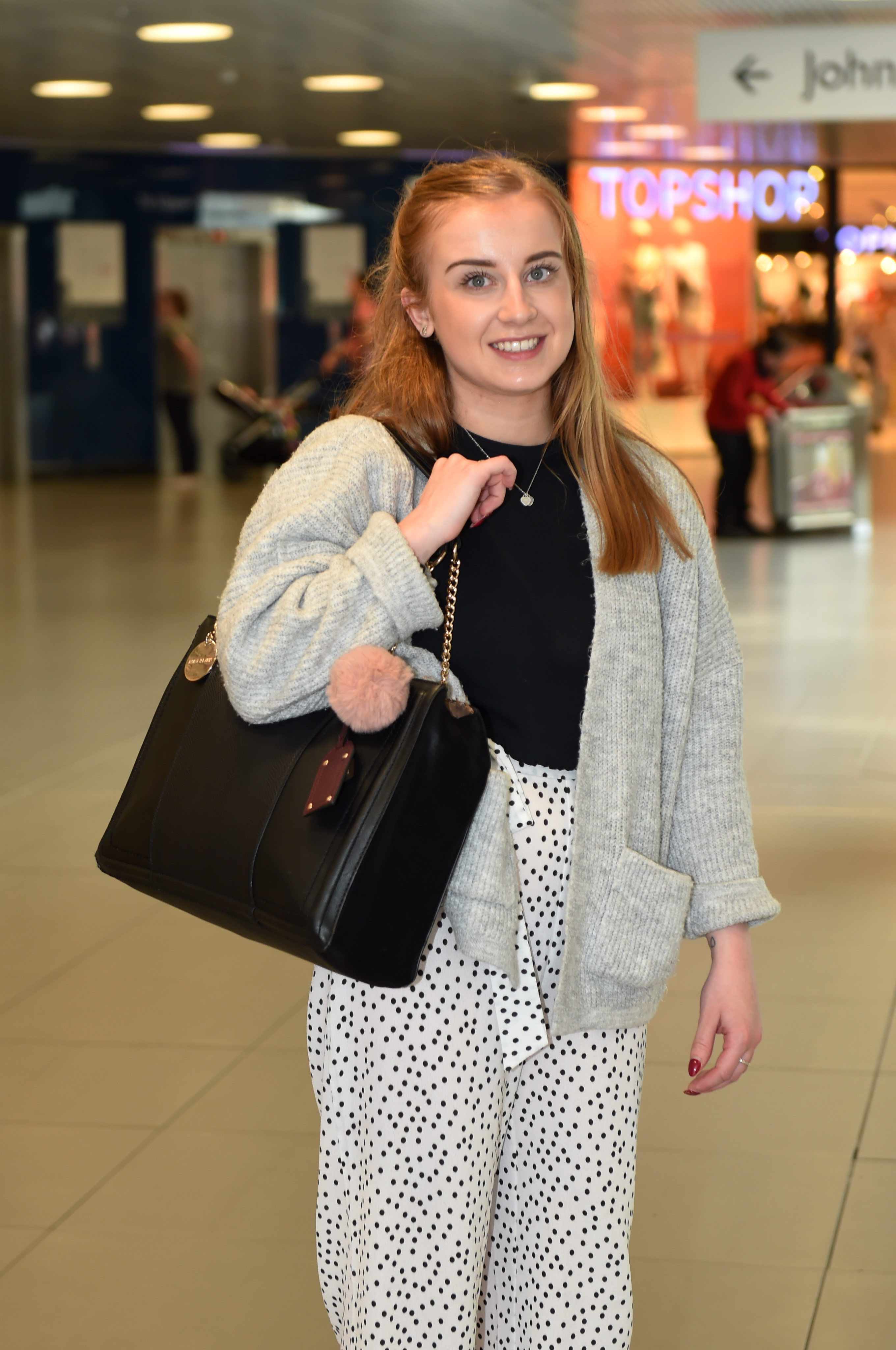 Best bar in Aberdeen: Revolution
Recommended restaurant: Cafe Andaluz
Last song she played: As the World Falls down by David Bowie
Favourite musician: David Bowie
Dele Maku, 21, city centre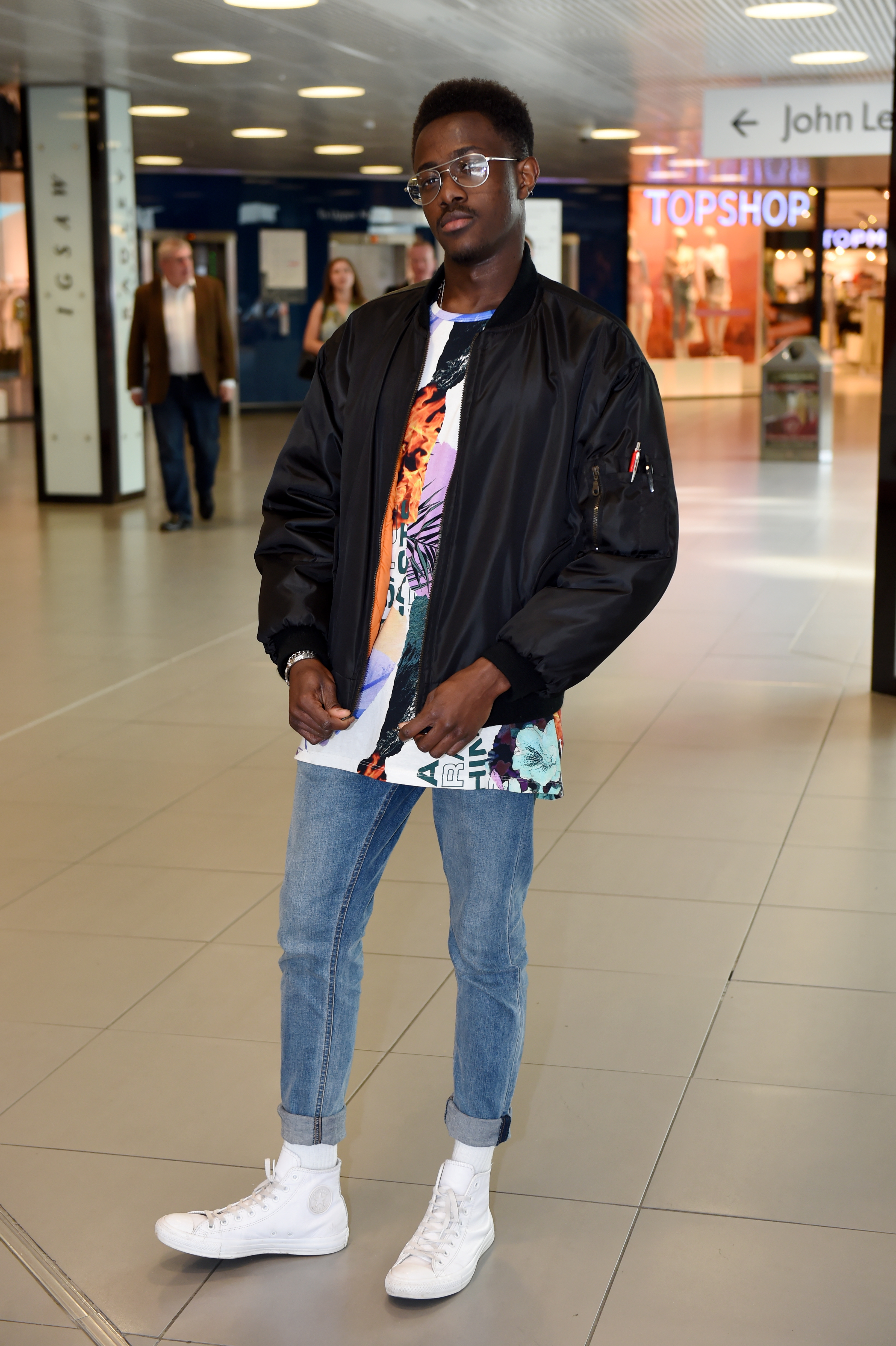 The stylish student was spotted rocking a long colourful T-shirt, which he paired with a comfortable black bomber jacket, blue jeans and a white pair of Converse shoes.
He said: "I don't think I have a style.
"I like what I like.
"My favourite colour is black."
Occupation: Student
Favourite shop: Versace
Style icon: –
Favourite colour: Black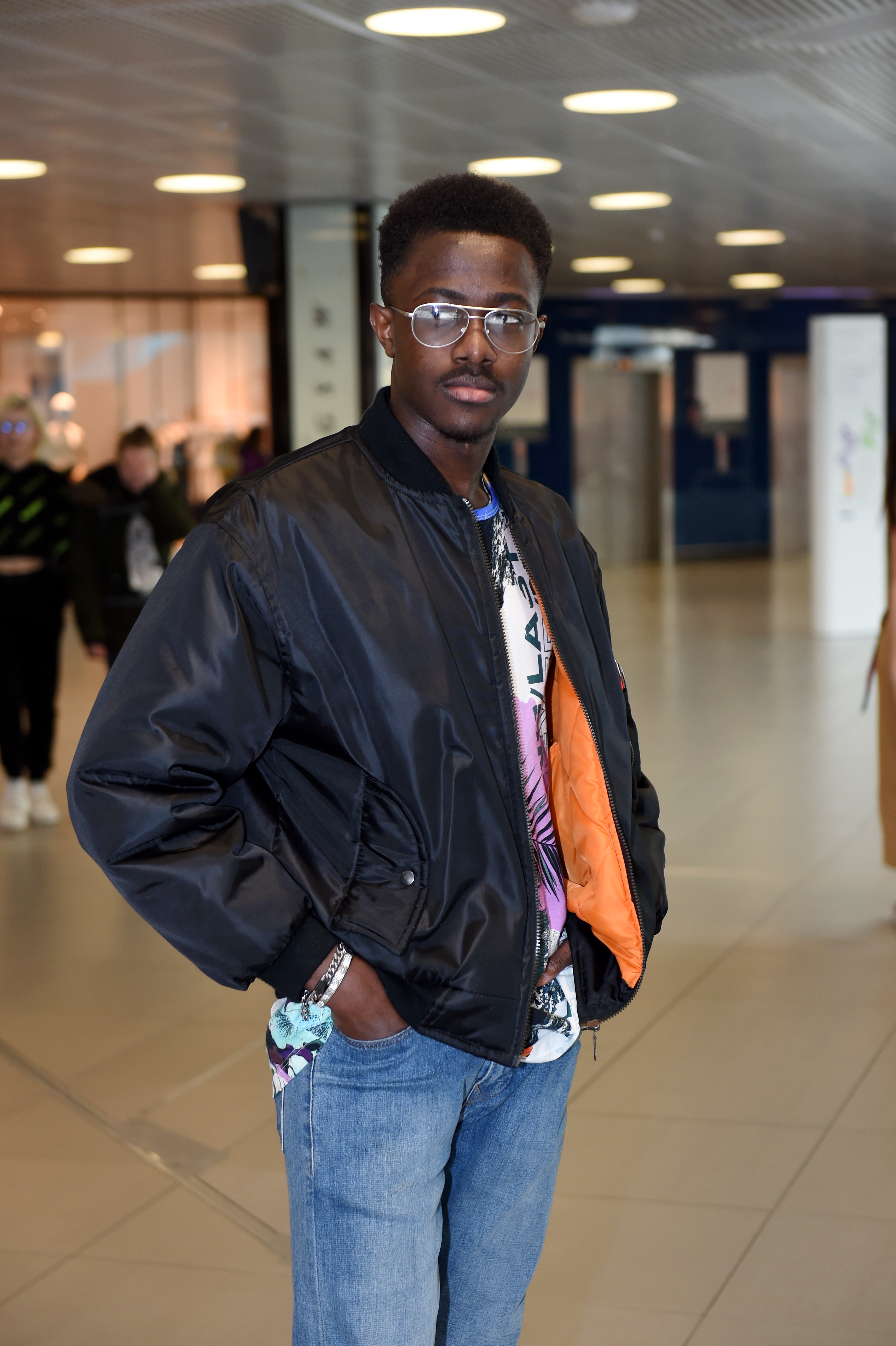 Best bar in Aberdeen: Prohibition
Recommended restaurant: Pizza Express
Last song he played: Ye by Burna Boy
Favourite musician: "I listen to a wide range of music," he said.
Wiktoria Lukasiewicz, 21, city centre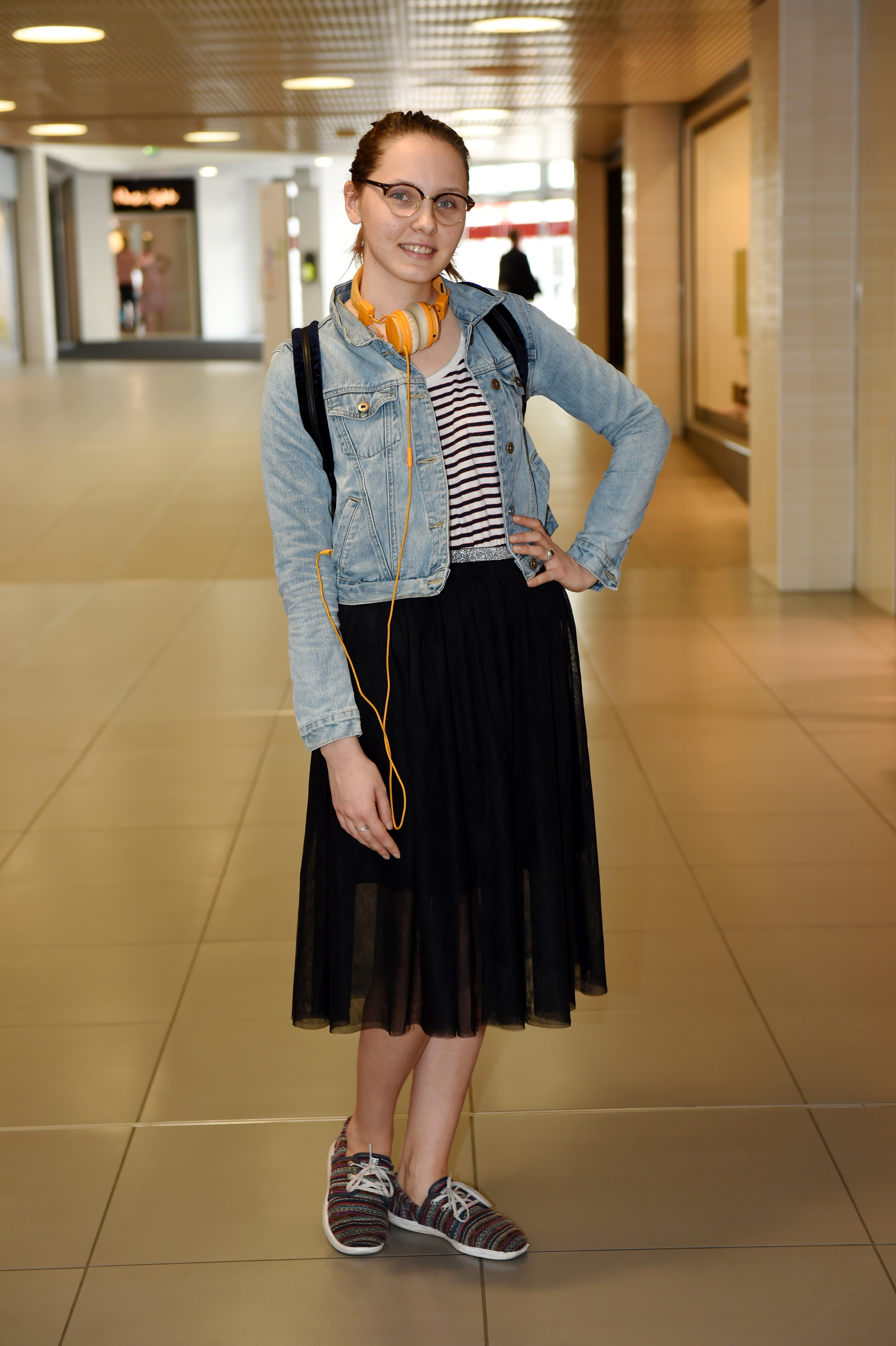 Wiktoria was seen wearing a stylish black tulle skirt, which she matched with asrtiped T-shirt and a trendy denim jacket.
She said: "I like being original. I try to look pretty but I throw on anything that's clean.
"My favourite fashion item is a dress that I made.
"I embroidered it myself."
Occupation: Student
Favourite shops: Zara, Levi's, Primark
Style icon: –
Favourite colour: Blue and purple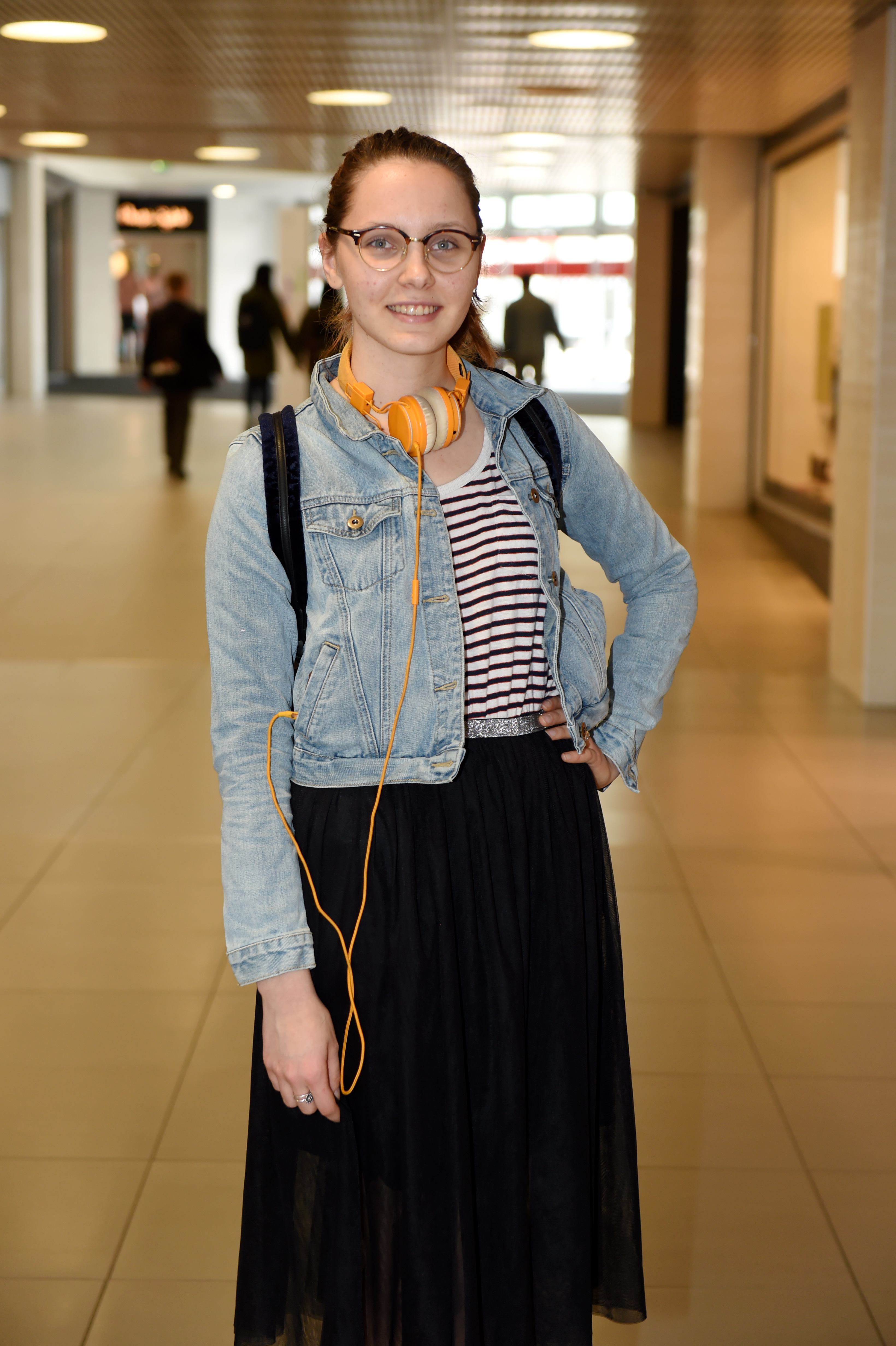 Best bar in Aberdeen: The Bobbin
Recommended restaurant: The Silver Darling
Last song she played: Right Hand Man by Lin-Manuel Miranda
Favourite musician: The Lumineers
Click here for more Your Style features.