Your Style: Fashion on the Streets of Aberdeen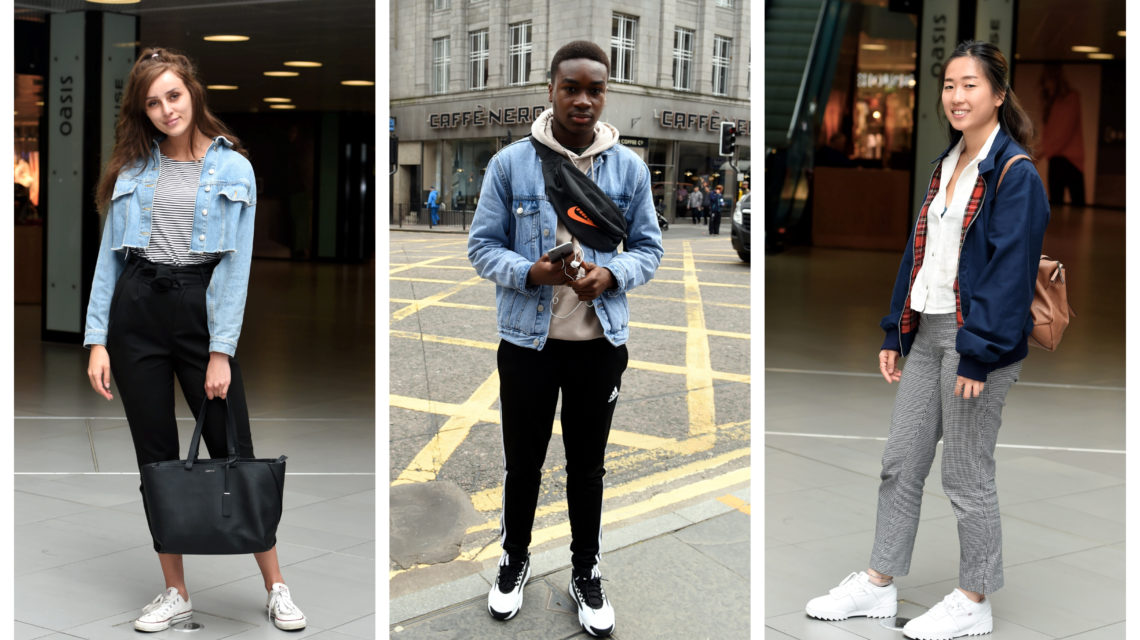 Every month we share fashion tips and top picks with the north-east. But it suddenly dawned on us, while we love sharing advice from gurus and experts, we also want to know what the people of Aberdeen are wearing day-to-day. That's right, we want to check out what YOU, yeah you, are rocking!
From where you love to shop, to who you consider to be your style icon, we want to know just a little about you lovely people.
Check out these three faces who feature in this week's Your Style: Fashion On The Streets of Aberdeen.
Emma Wills, 21, city centre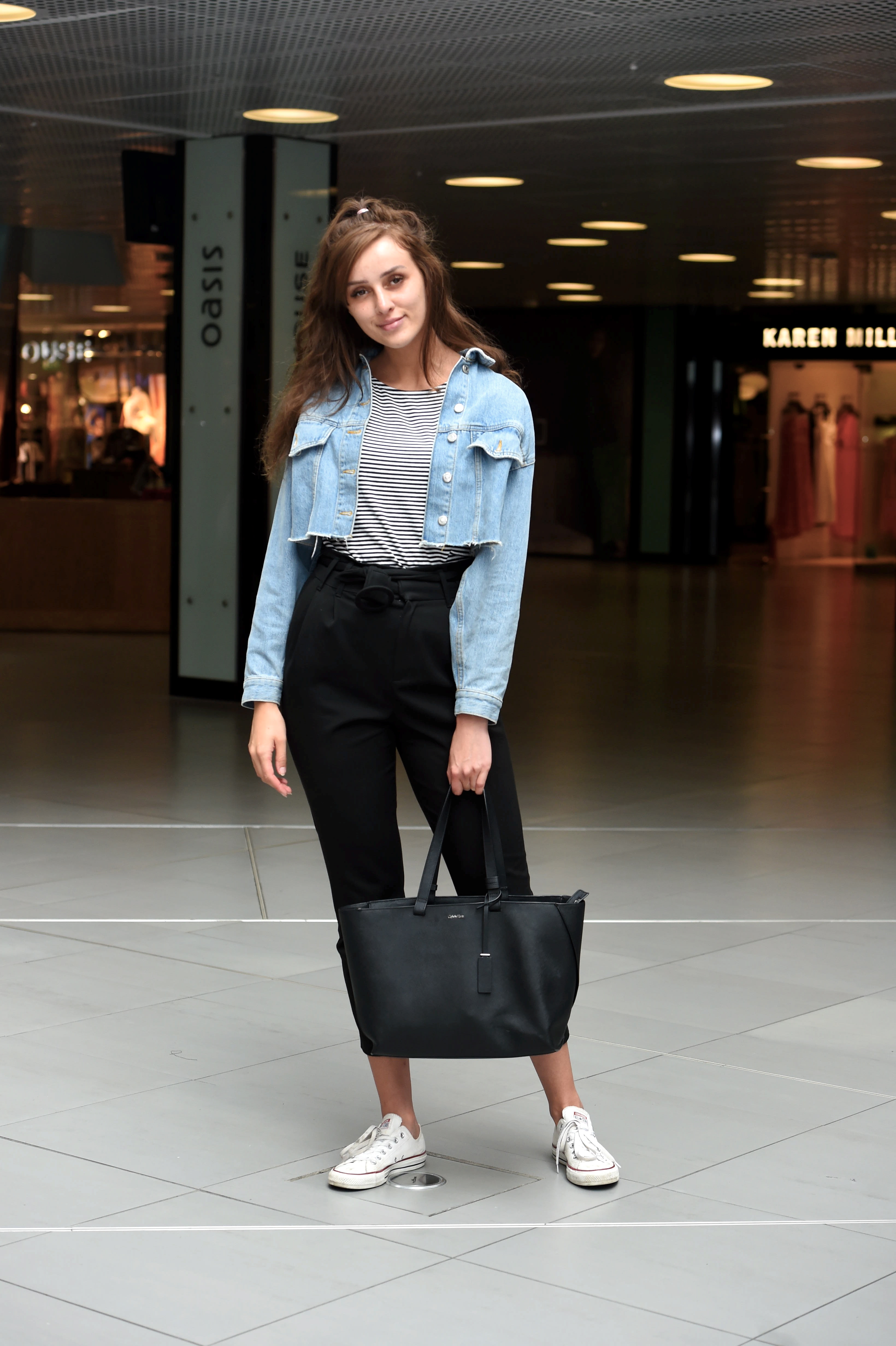 Emma was spotted rocking high waisted black trousers which she paired with a striped T-shirt, cropped denim jacket and white Converse shoes.
She said: "My style is kind of 90s and chilled. I love wearing denim jackets.
"I'm not really into designer clothing. My favourite brand is Adidas."
Occupation: Trainee solicitor
Favourite shops: Topshop and Zara
Style icon: Mabel (singer)
Favourite colour: Black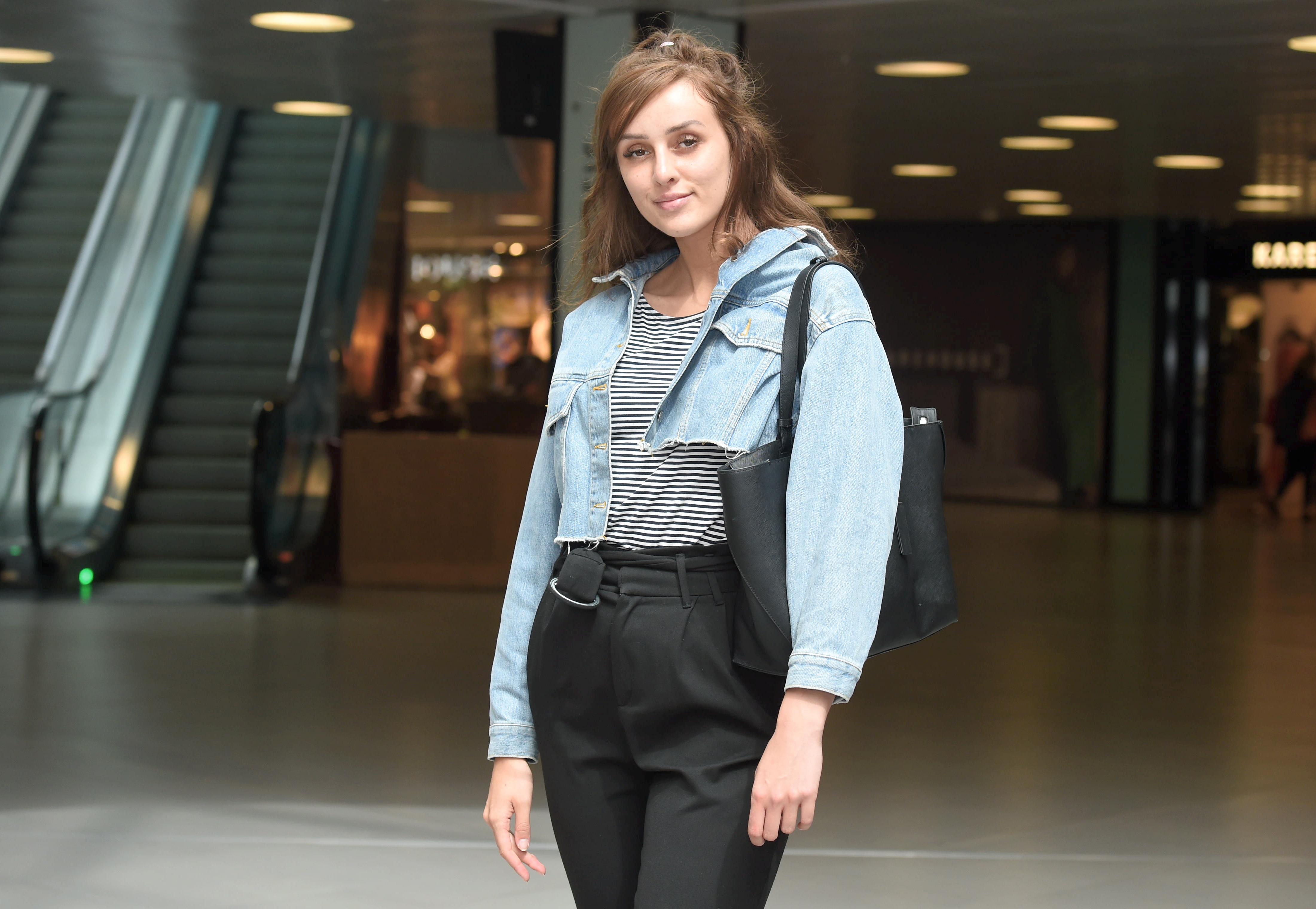 Best bar in Aberdeen: Revolution
Recommended restaurant: Nando's
Last song she played: Peggy Gou – It Makes You Forget
Favourite musician: The Weeknd, Kanye West
John Wuyep, 18, Bridge of Don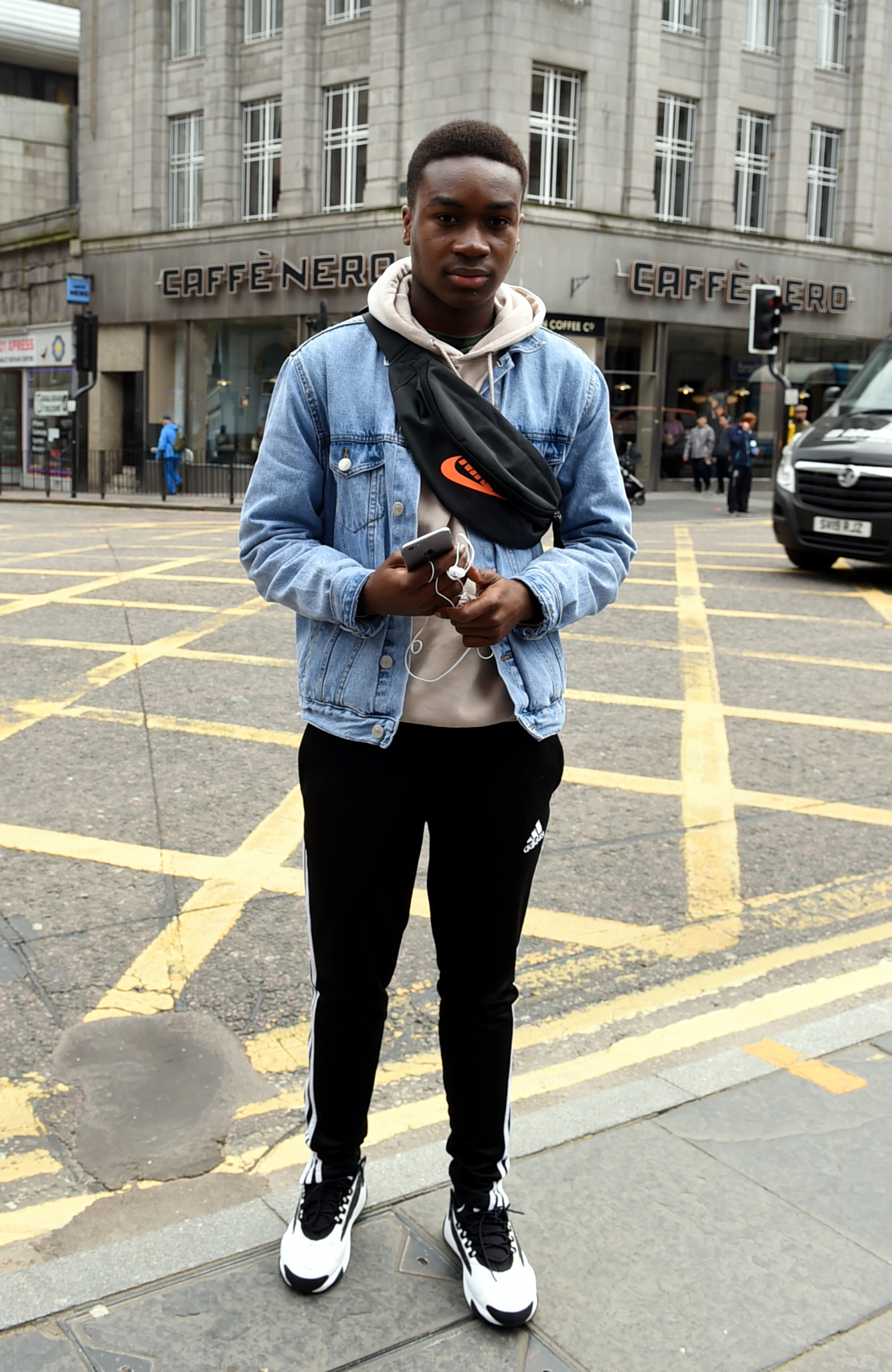 John was sporting a casual outfit. He was wearing a pair of Adidas joggers, a grey hoodie, a trendy denim jacket and a Nike bum bag.
He said: "Nike Air Force 1 sneakers are my favourite.
"I dress smart on a night out. I would wear a T-shirt, jacket and ripped jeans."
Occupation: Sales Assistant
Favourite shops: Zara, size? and JD Sports
Style icon: Chris Brown
Favourite colour: Blue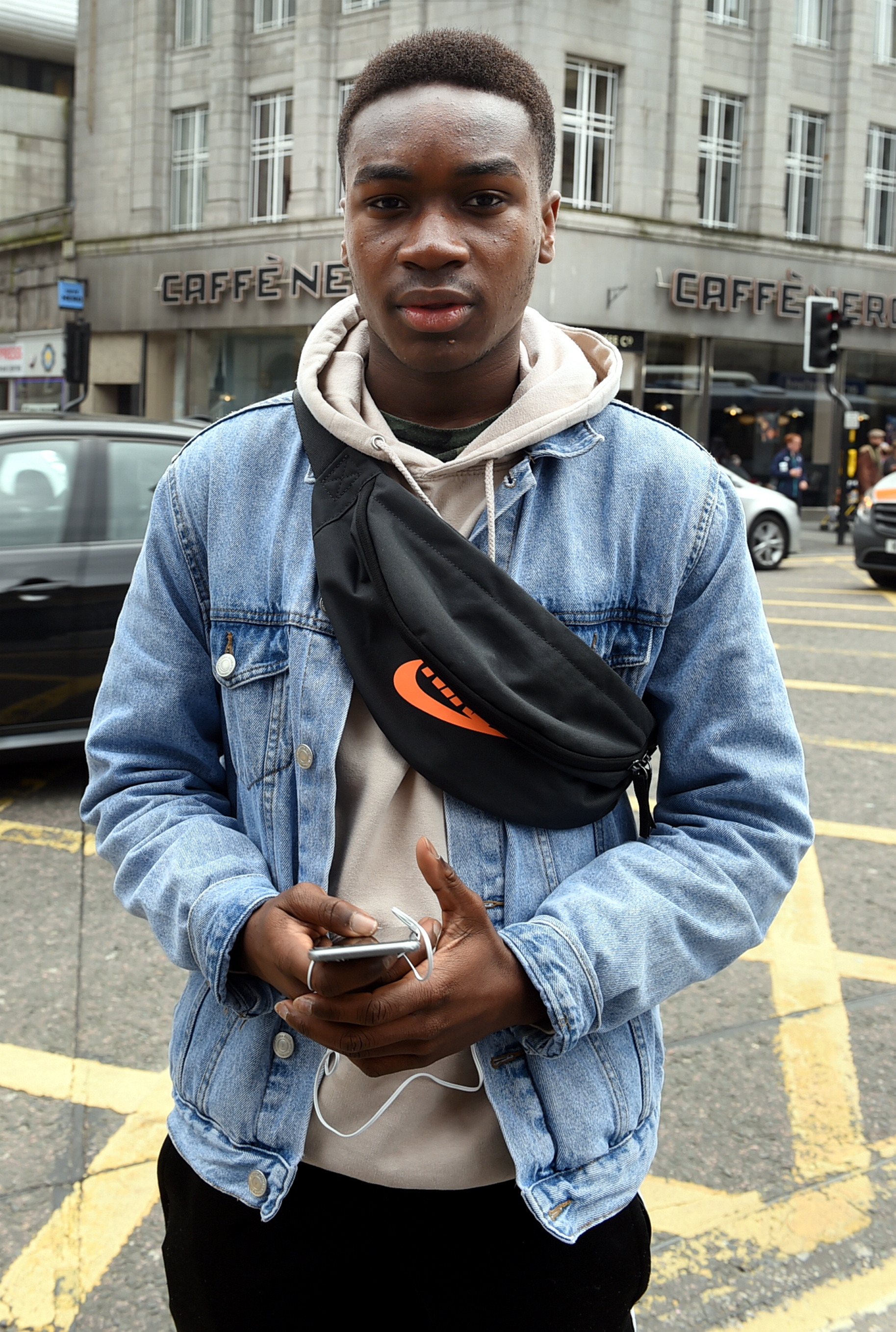 Best bar in Aberdeen: Justice Mill
Recommended restaurant: TGI Friday's
Last song he played: Migos – T-Shirt 
Favourite musician: Kanye West
Joyce Chong, 21, city centre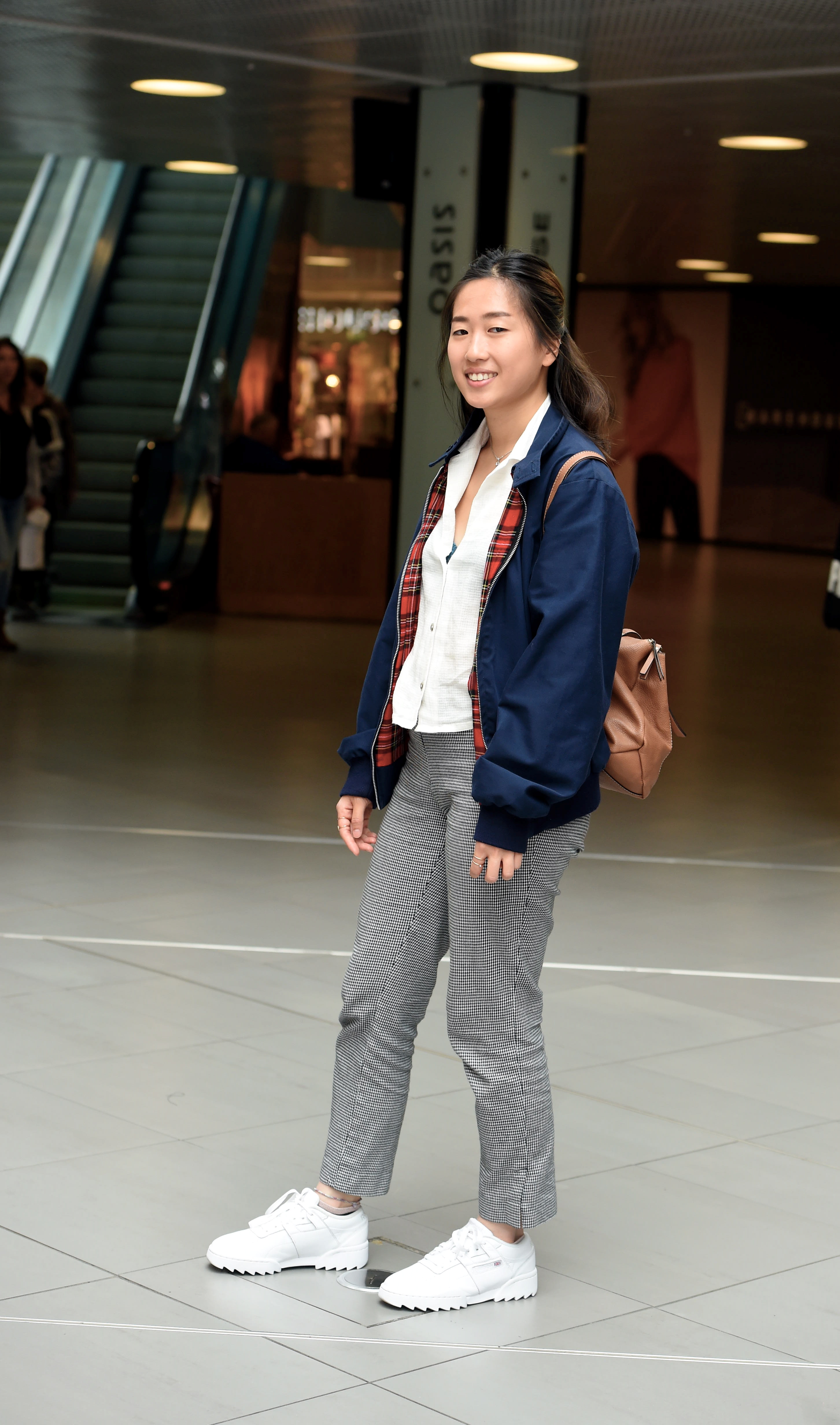 Fashion design student Joyce was seen wearing a white blouse, navy blue jacket, checkered trousers and a pair of stylish white chunky trainers.
She said: "I just wear what I want to wear. My fashion style is comfortable.
"I like to be colourful and vibrant.
"I own too many blue things and my favourite designer is Alexander McQueen.
"I like abstract fashion."
Occupation: Fashion design student
Favourite shops: Zara, Urban Outfitters and charity shops
Favourite colour: Blue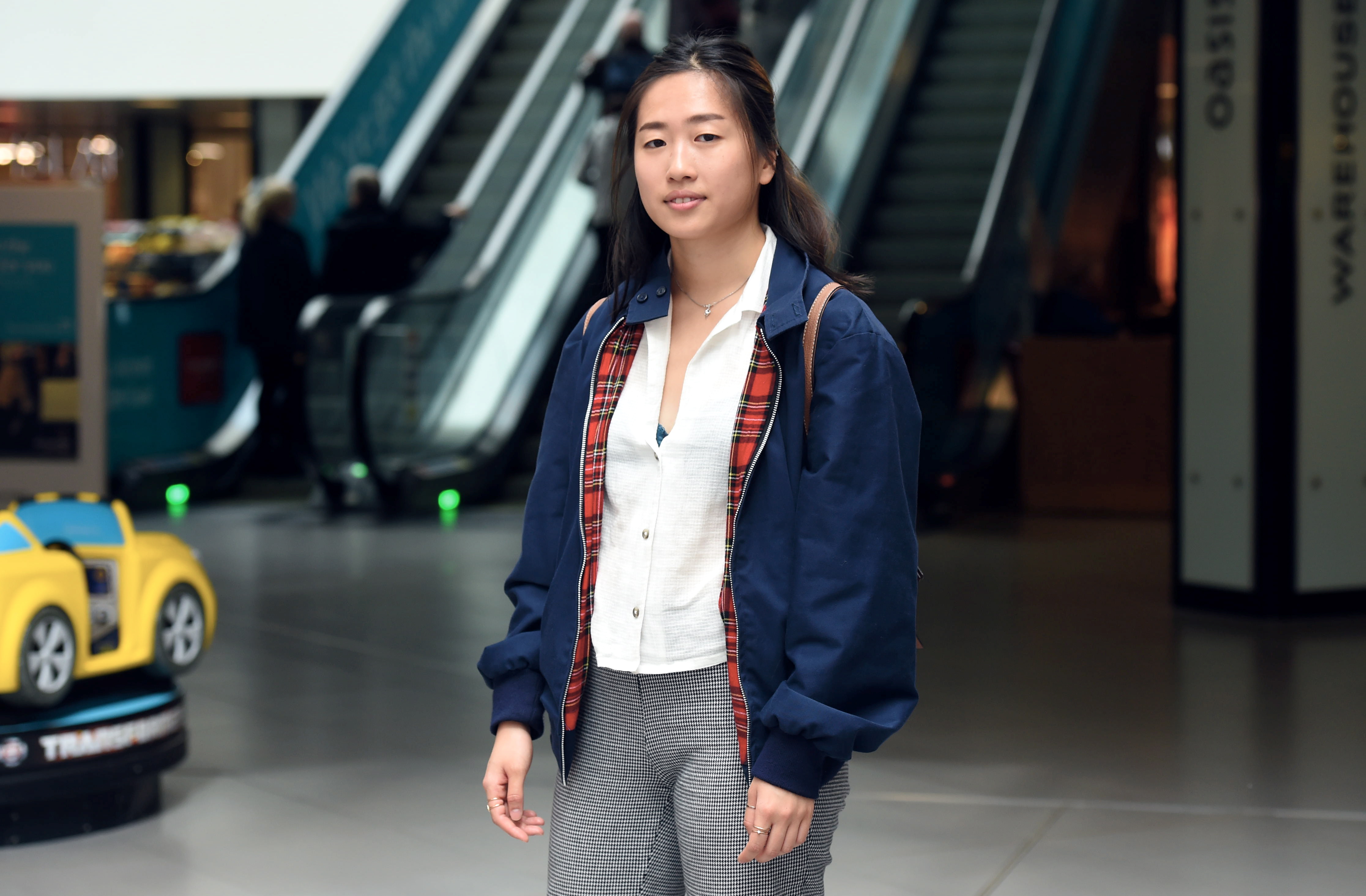 Best bar in Aberdeen: The Tippling House
Recommended restaurant: Poldino's Restaurant and Pizzeria. Read our review here.
Last song she played: A song by Fatboy Slim
Favourite musician: Easy Life, Lauv x LANY
Click here for more Your Style features.