Your style: Fashion on the streets of Aberdeen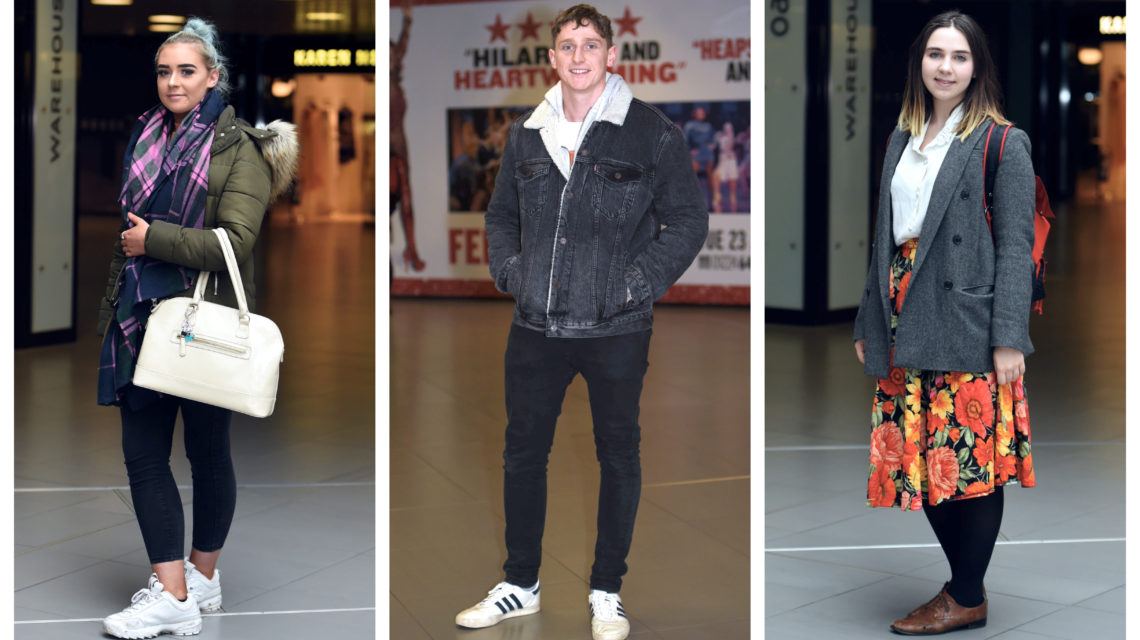 Every month we share fashion tips and top picks with the north-east. But it suddenly dawned on us, while we love sharing advice from gurus and experts, we also want to know what the people of Aberdeen are wearing day-to-day. That's right, we want to check out what YOU, yeah you, are rocking!
From where you love to shop, to who you consider to be your style icon, we want to know just a little about you lovely people.
Check out these three brave faces who feature in this week's Your Style: Fashion On The Streets of Aberdeen.
Sophie McKimmie, 19, city centre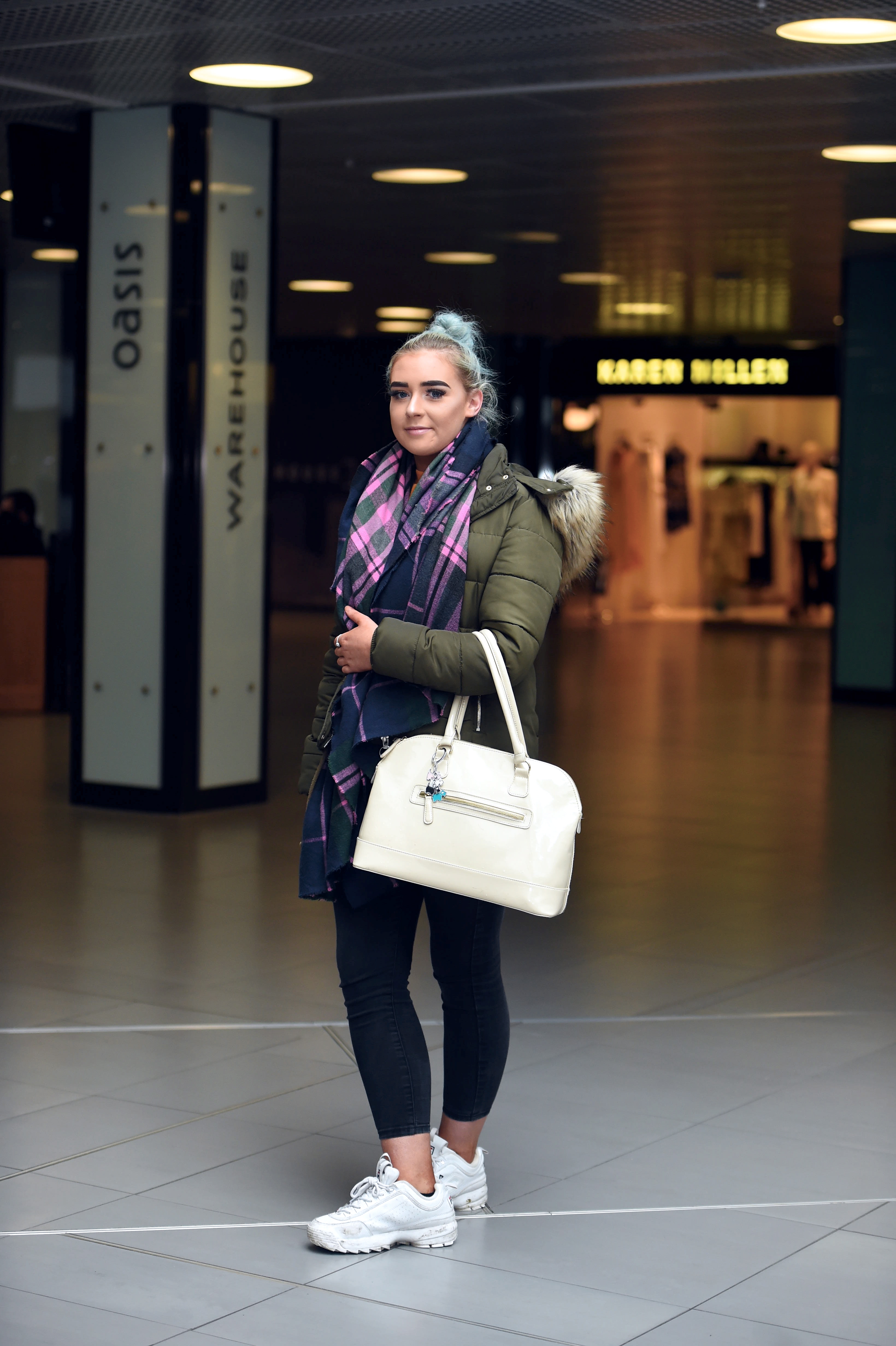 Cosy and comfortable, Sophie was spotted sporting a green jacket, pair of dark skinny trousers and white chunky trainers.
Sophie said: "I don't really have a style.
"My favourite colour is blue.
"I would probably wear a dress and heels on a night out."
Favourite shops: Topshop, Outfit, River Island
Favourite colour: Blue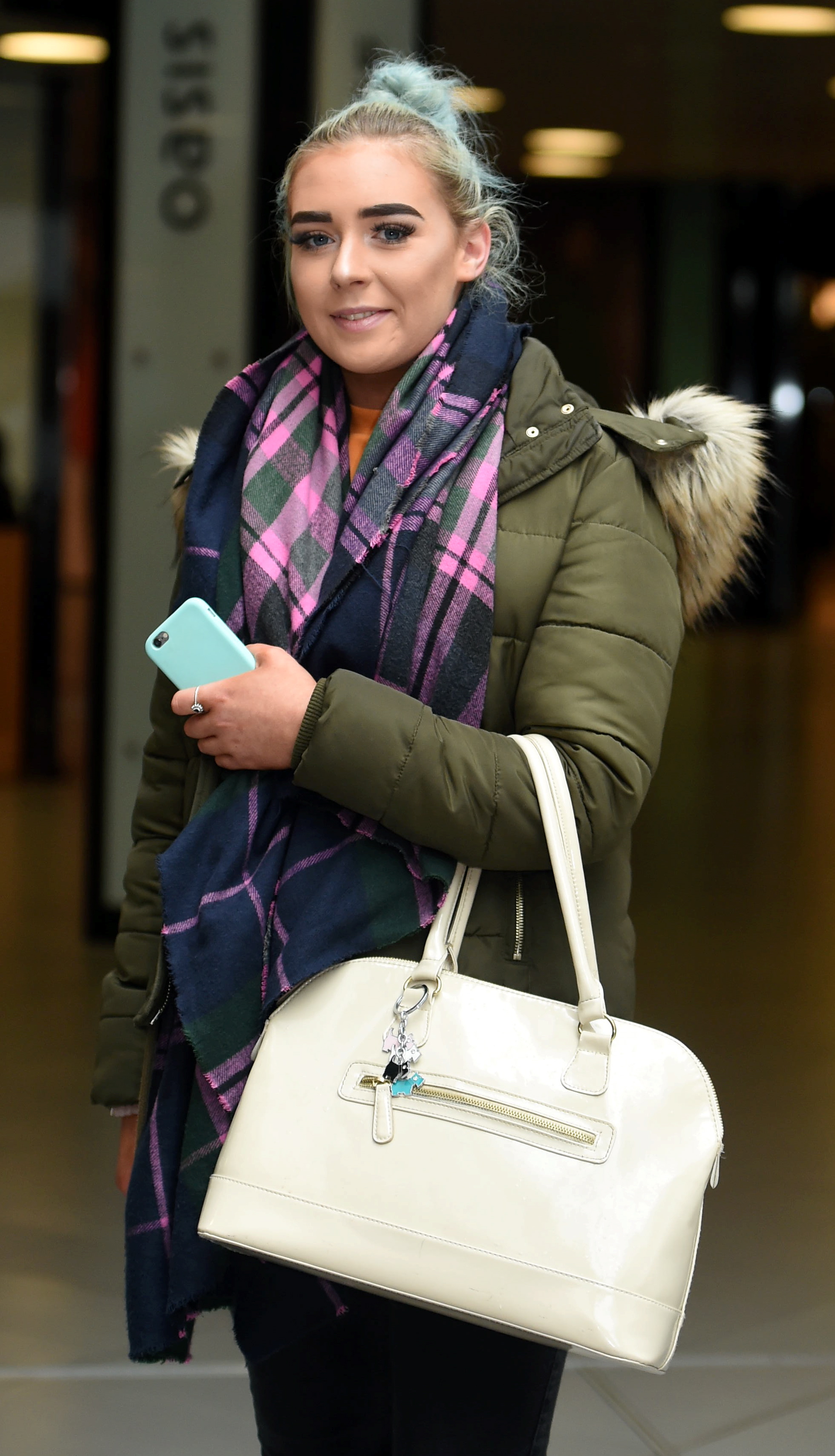 Best bar in Aberdeen: Bardots
Recommended restaurant: Cosmo
Last song she played: Complicated by Mura Masa & NAO
Favourite musician: Reggae music
Michael McLeod, 29, Rosemount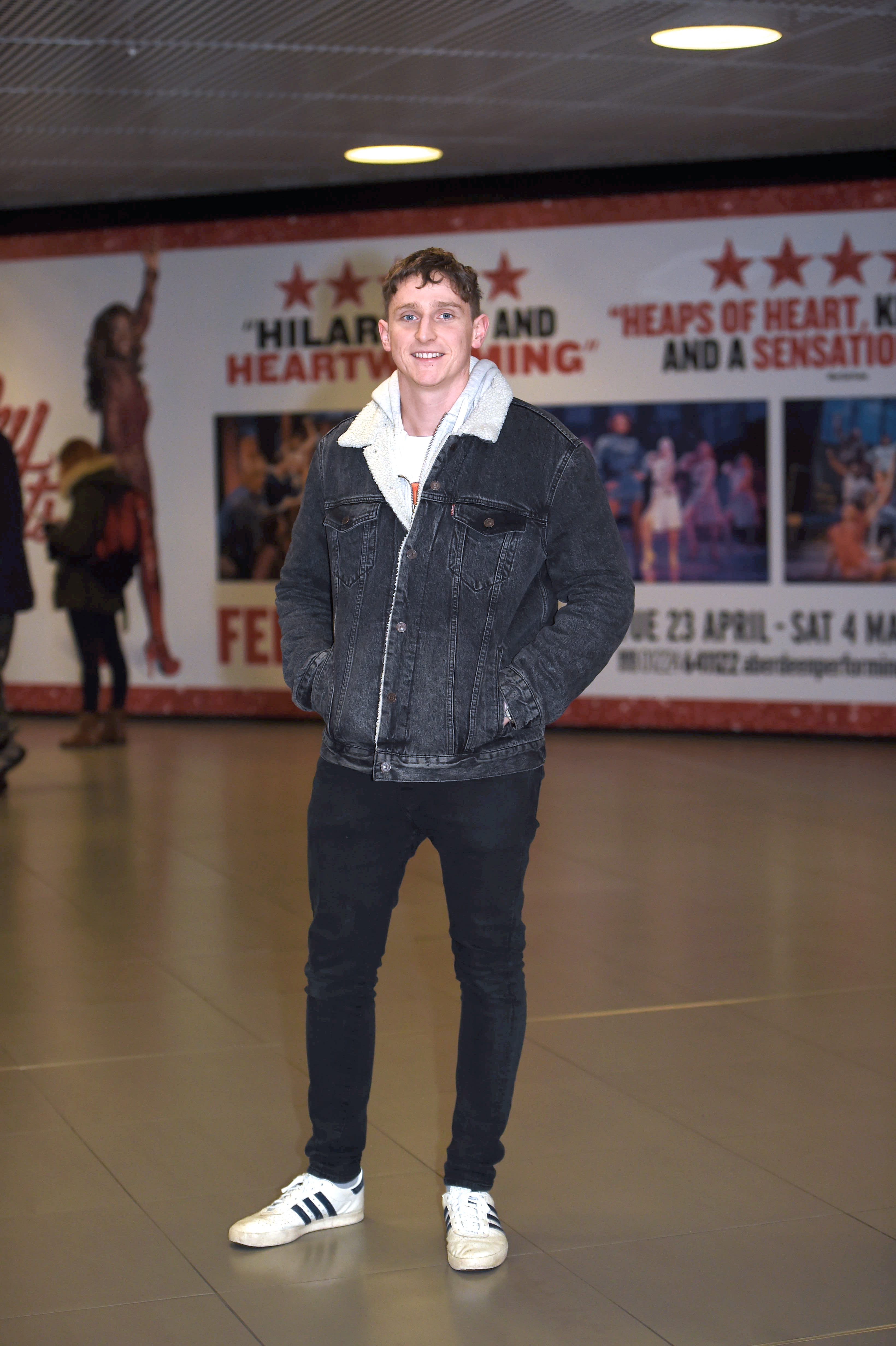 Michael was seen wearing a casual outfit. He was rocking a white T-shirt, light grey hoodie, dark grey jacket and jeans. He completed his look with a pair of Adidas trainers.
He said: "I have a relaxed fashion style. I like wearing black jeans.
"I'd wear a shirt of some kind on a night out."
Occupation: Offshore worker
Favourite shops: Kafka, Signature, Topman
Favourite colour: Yellow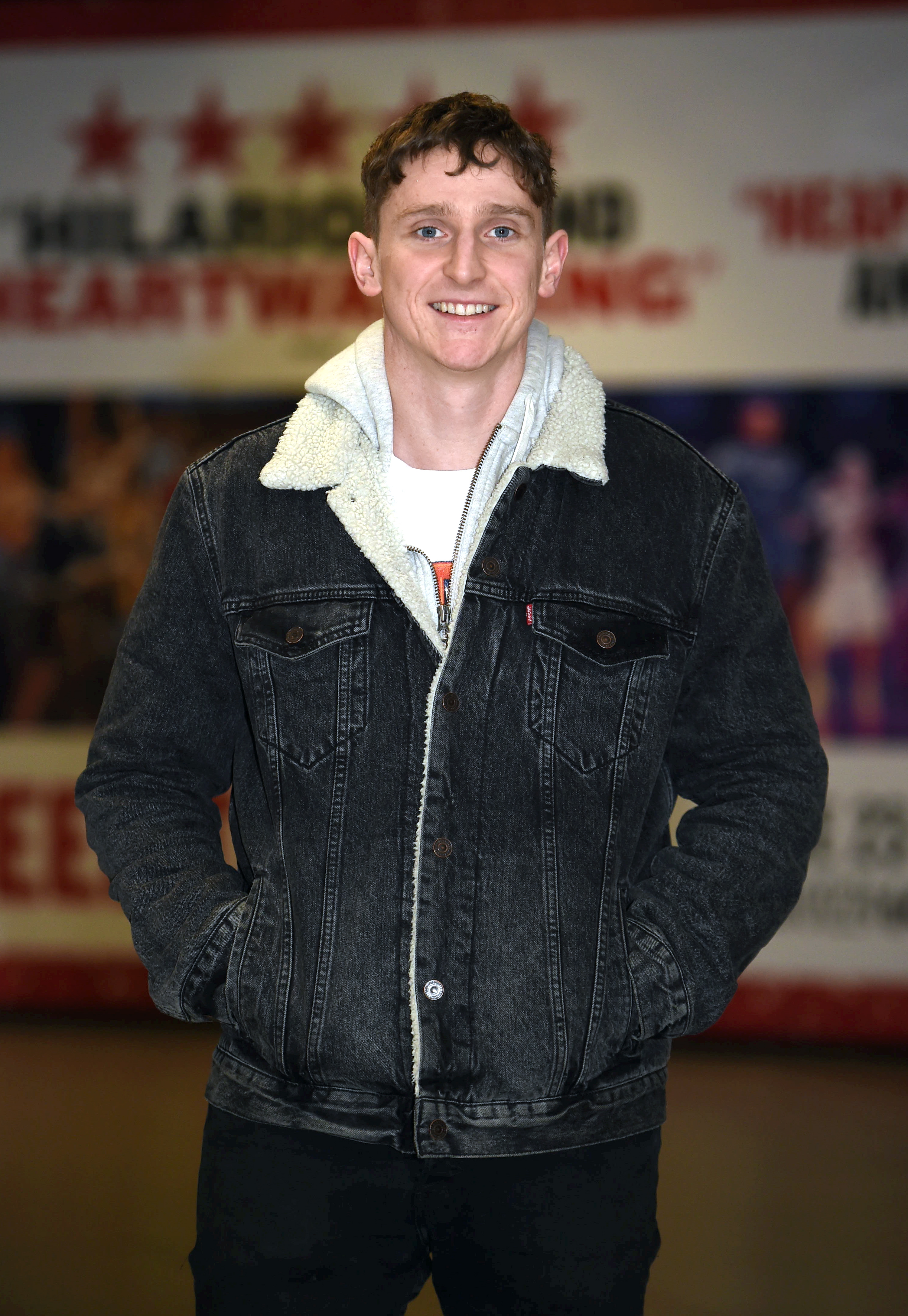 Best bar in Aberdeen: BrewDog Castlegate
Recommended restaurant: Miller & Carter
Last song he played: The Cure song
Favourite musician: Nirvana
Jessie Mathewson, 22, Ellon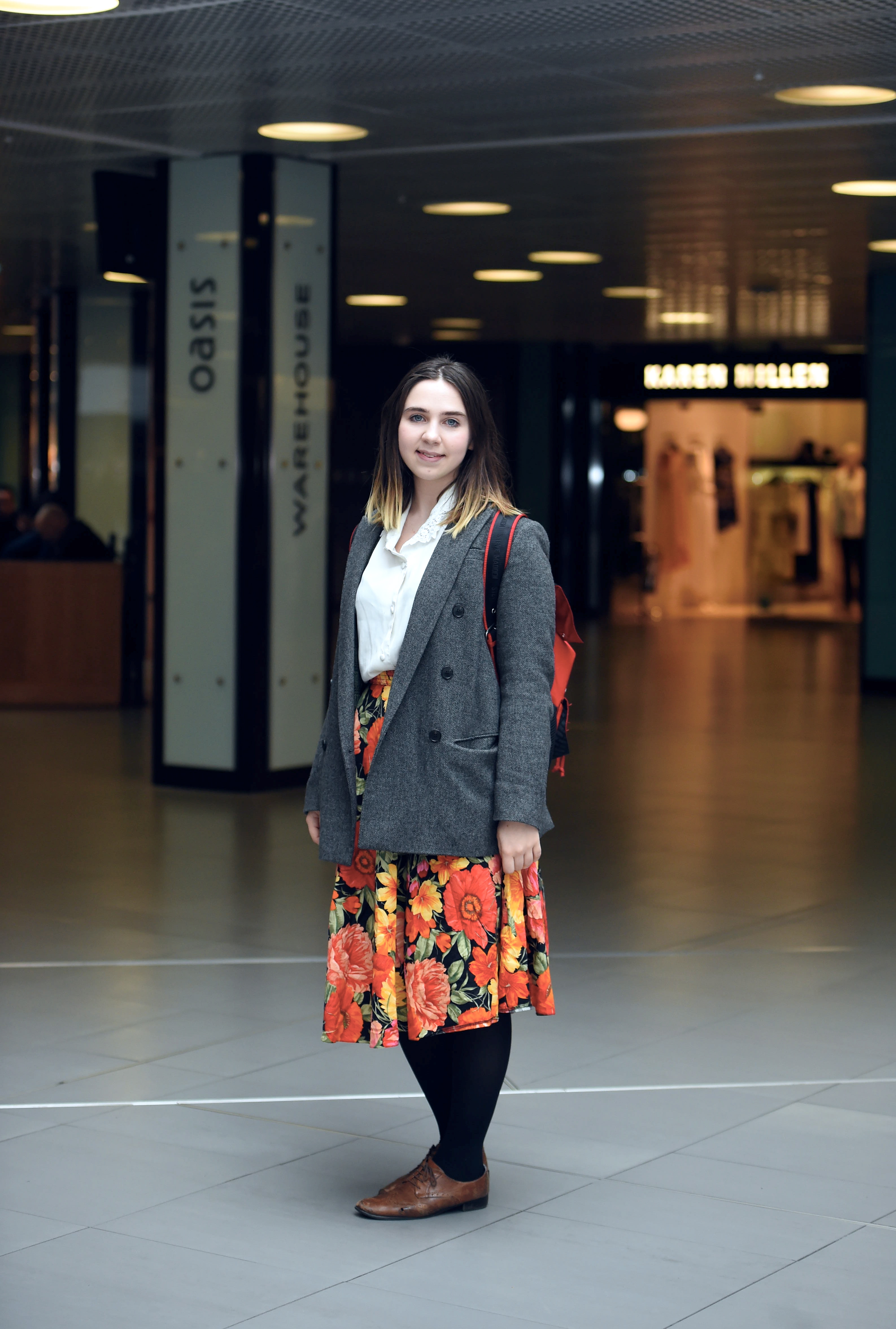 Stylish student Jessie was spotted wearing a white blouse, trendy floral skirt, sleek grey coat and a pair of smart brown shoes.
She said: "I mostly shop in vintage shops.
"I wear this coat all the time because it goes well with everything.
"My favourite designer is Alexander McQueen."
Occupation: Student
Favourite shops: Zara, All Saints and Other Stories
Favourite colour: Black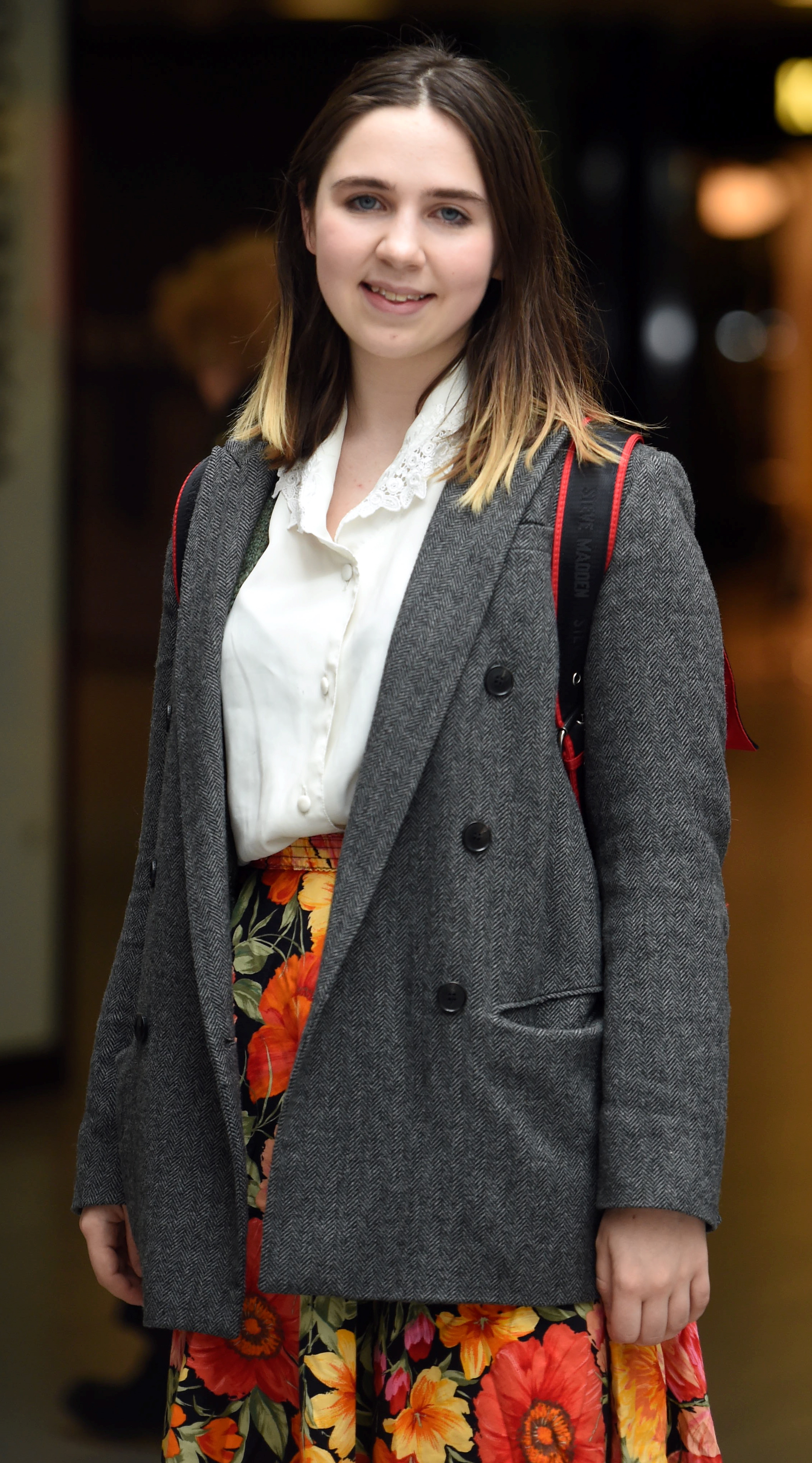 Best bar in Aberdeen: Bar 99
Recommended restaurant: Last Bus Works Canteen in Fraserburgh
Last song she played: Suffer for Fashion by Of Montreal
Favourite musician: David Bowie
Click here for more Your Style features.