Waxing lyrical about the latest brow trends with Dainty Doll
Samantha Filby knows a thing or two about having good brows.
Being one of Aberdeen's Master HD Brow Stylists, the beautician, who has her own home-run beauty business in Inverurie called Dainty Doll, has a reputation for being the woman to go to for the best brows.
Talking to Society, Samantha claims it's her experience and knowledge of brows that keeps new and regular customers hooked on her services.
"My first course was general waxing, then I did a course with Capital Hair and Beauty who did a course similar to HD, but it wasn't quite the same. I had a lot of customers asking for HD brows and I decided to book the HD brow course.
"I have customers coming to me from all over Aberdeenshire so I wanted to ensure I could accommodate all their needs.
"I became a stylist first, then a pro, and then I worked up to master stylist which gave me all the brow knowledge I needed. I then learned microblading, and I have such good knowledge of brow shape I can now tattoo people's brows, too."
Running a beauty business which incorporates services including makeup, nails, waxing, tanning and more, it's Samantha's specialist training that has spearheaded her as master of perfect brows.
The 26-year-old was also picked as a poster girl for the HD brand's promotional campaign.
"I've done quite a few things for HD Brows and I was involved in a campaign for the company, which was a big focus on how and why to train with the firm. It focused all on people who had done well within the company and I was picked to be one of the main people facing the campaign, which was really cool. I was also asked to do brows on their stand at the Scottish Beauty Exhibition."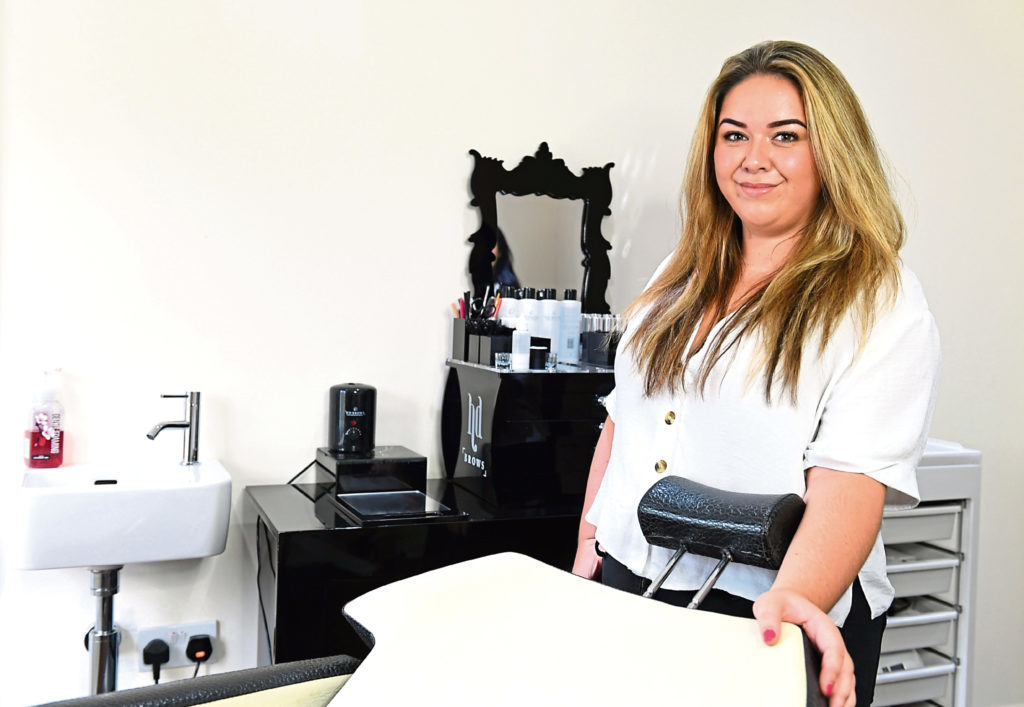 But what are HD brows? And why are they in such demand?
"I think everyone thinks HD brows are really full, dark, defined brows, but HD brows are really all about the styling of the brow. They're catered to the individual client and what they want their brows to look like; it's a treatment about styling.
"Everything is measured to your face shape and the brow I've done for this shoot is a more defined brow. Right now bold, messy brows are in – they aren't so neatly defined. Messier brows are all over the runways and lots of celebrity makeup artists are doing them for their clients."
Looking to achieve these must-have HD Brows? Here's how the professionals do it…
Step 1: The consultation
I always start off with a consultation to ensure both I and the client have the same vision in mind. I discuss brow colours, what their desired finish would be and if they would like defined brows or messy brows. Maybe they want more of an arch. Everything is covered in the consultation.
Step 2: Tint the brows
The reason I do this is to catch all the little hairs and bring them to light. I usually pick out a colour with the client as everyone wants different depths of colour and then I apply the tint all over the brow area.
Step 3: Brow Mapping
I then go on to brow mapping, which is me marking where the clients brows are with a light pencil – it's not permanent, just a brow pencil. The tail of the brow should be from the corner of the nose towards the outside of the eye. The arch should be from the corner of the nose to straight through where your pupil of your eye would lie if you were to look straight forward.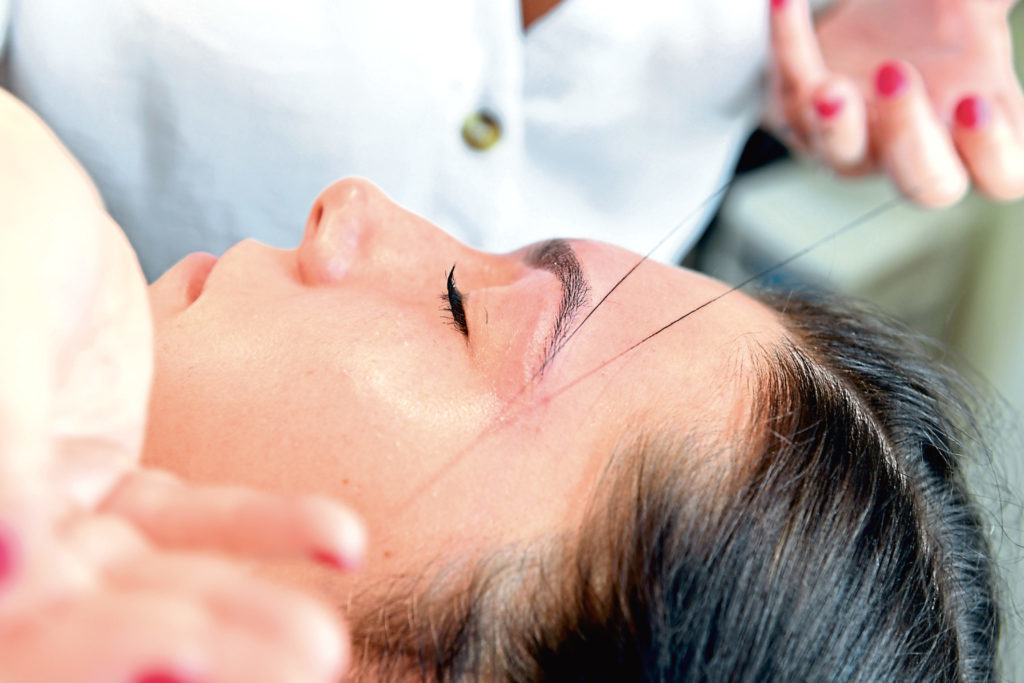 The start of your brow should be the bridge of your nose straight up – or you can even use the inner dimple on the nose (where your nostril is) straight up. This is how we get the measurements and is what's called brow mapping. This is also when I can advise the clients on where their brows should be, and if needed, where they need to allow hair to grow so they can achieve a fuller natural brow.
Step 4: Waxing
I wax under, above and between the brows and that gives the brows their beautiful shape.
Following that, I'll then trim the brows and that again makes them look nice and neat and gets them to sit a little better too. You'd just use small brow scissors to trim them.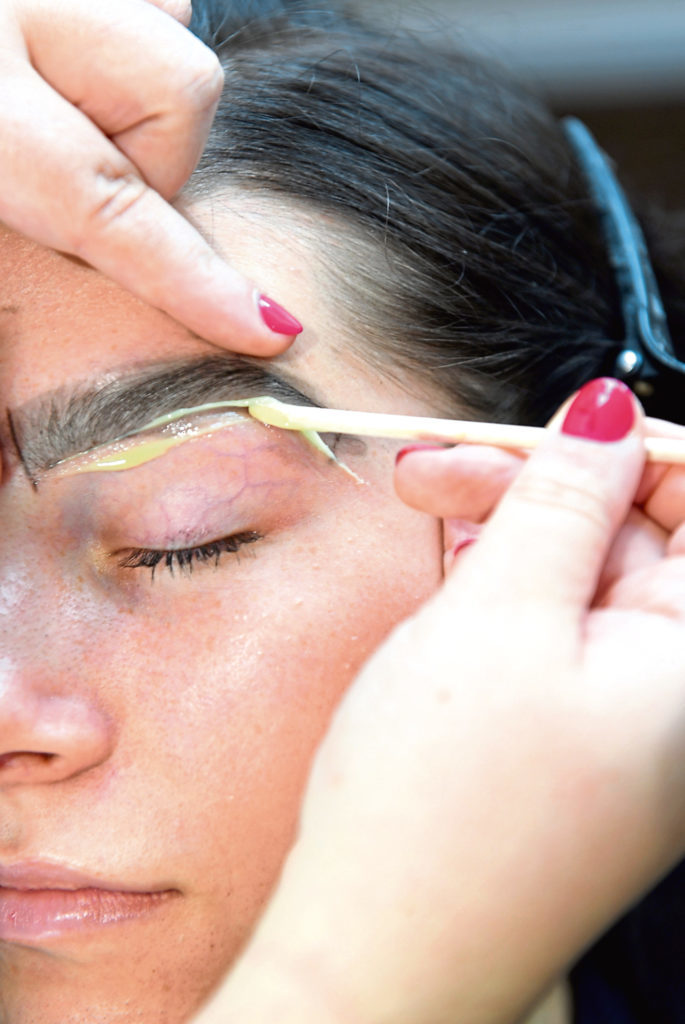 After that I'd thread the brows. I only thread around the brows and the reason I do that is because I've already shaped the brows and the shape has mainly been achieved with the wax. The threading is really just to grab the really fair natural hair – which is sometimes known as peach fuzz – on the face. I'll then get the tweezers out and catch any hairs that we've missed.
Step 5: Consult
Before the client gets to see their brows with brow makeup on, I think it's really important to show them what they look like without the makeup.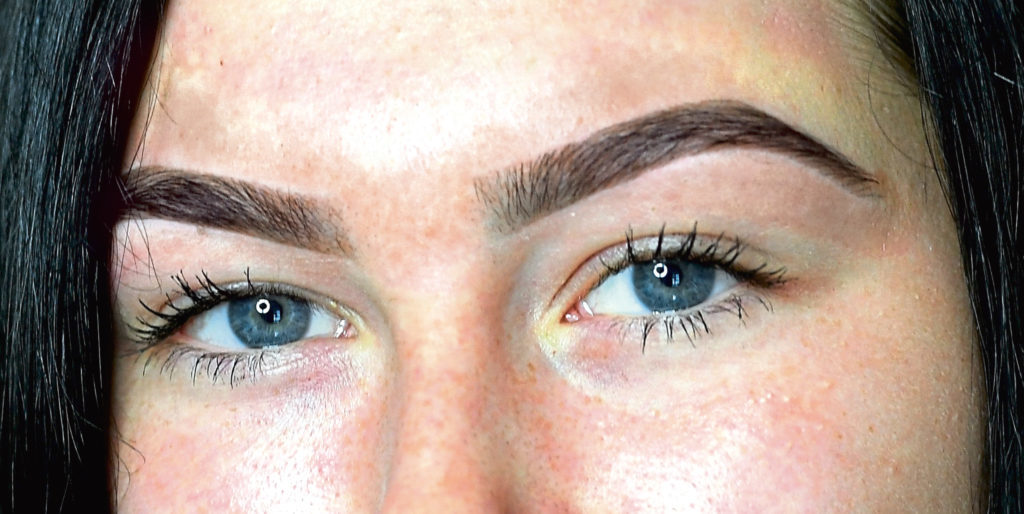 I like to hand the client a mirror, talk them through what's been done and make sure they're happy, then allow them to watch me fill them in if they like. I think it's really important to show your clients how they can achieve their brow look at home, especially if they like to wear brow makeup.
Step 6: Makeup/Filling In
The final step really is filling in the brows with brow makeup. My favourite product has to be HD Brows highlighter pencil. When people hear the word highlighter they automatically presume it's going to be sparkly or shimmery, but it's really not. It's more like a concealer in a pencil form.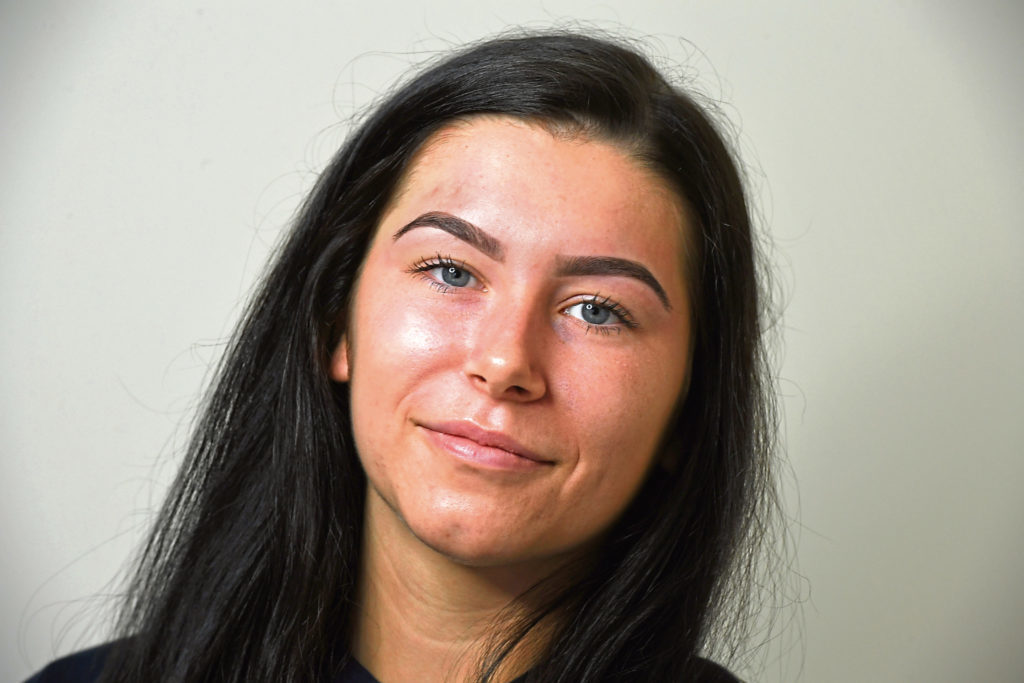 I sketch underneath the brow really quickly and then I take a brush and push it under the brow neatly. It really adds definition.
Aftercare
I always give my clients aftercare tips – one being if they love their tint to be careful when washing their face. Using cleanser and toners over your brows will strip a little bit of tint out. It's also important to be careful with what products you're using on your face within 24 hours of having your brows done.
Top tip:
Try not tweeze your brows too much. When you tweeze them too much you can undo all the work we've done. Leave it to the professionals to keep your brows looking fabulous.