Stylish salon Pout Hair & Beauty makes waves in Aberdeen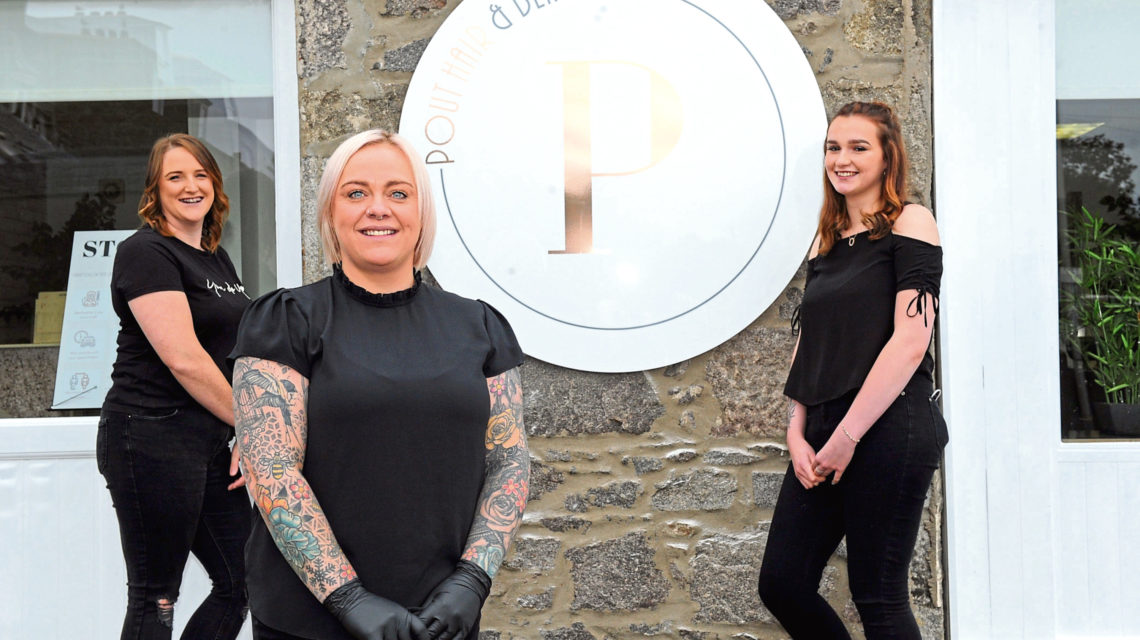 Having studied beauty therapy at college, Kerry Riddell had always dreamed of opening her own salon.
The talented beautician started her first business Pout Nail & Beauty in 2013. Always ambitious, Kerry had a 10-year plan to open a stylish salon, but decided to take the plunge four years earlier than she originally intended.
She said: "I was self-employed when the opportunity arose to grow my business.
"I rented a room above a hair salon.
"And due to the previous tenant – owner of a hairdresser – wanting to close because of coronavirus and various other reasons, I decided to just go for it and I opened Pout Hair & Beauty in Bridge of Don in August."
The salon offers a full beauty experience, with a comprehensive offering including hair, nails, massage and beauty treatments such as waxing, lashes and tanning.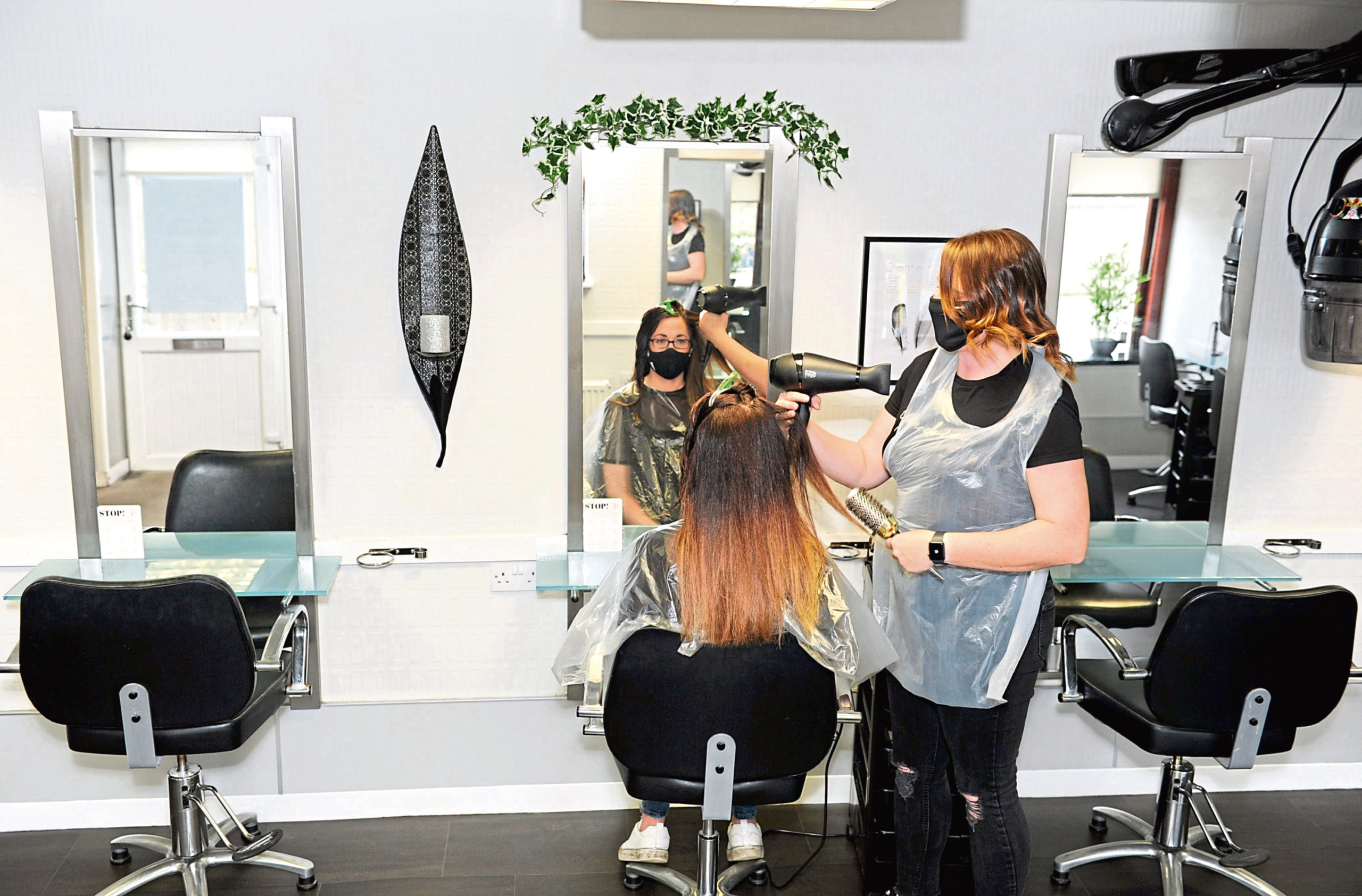 Pout is currently home to various self-employed stylists and a specialised massage therapist. The salon caters to women, men and children, with Kerry looking to expand its barbering side.
She said: "The short-term plan for the business is to continue offering and expanding on a wide range of services through training and a variety of stylists and therapists.
"I'm due to start my barbering course to build on my current male offering and continue to drive inclusivity at the salon, regardless of gender."
Due to Pout's diverse clientele, Kerry and her team offer a wide range of services.
She said: "We get the opportunity to provide a lot of hair services, from your classic 'cut and set' to advanced balayage and colour offerings.
"In addition, we also have an extensive hair and beauty offering and that only continues to grow as new services become available.
"I believe in keeping up-to-date with new services and I'm always looking at training and continuing to advance my skills.
"The most popular beauty treatments are acrylic and gel nails, LVL Lashes and brow lamination."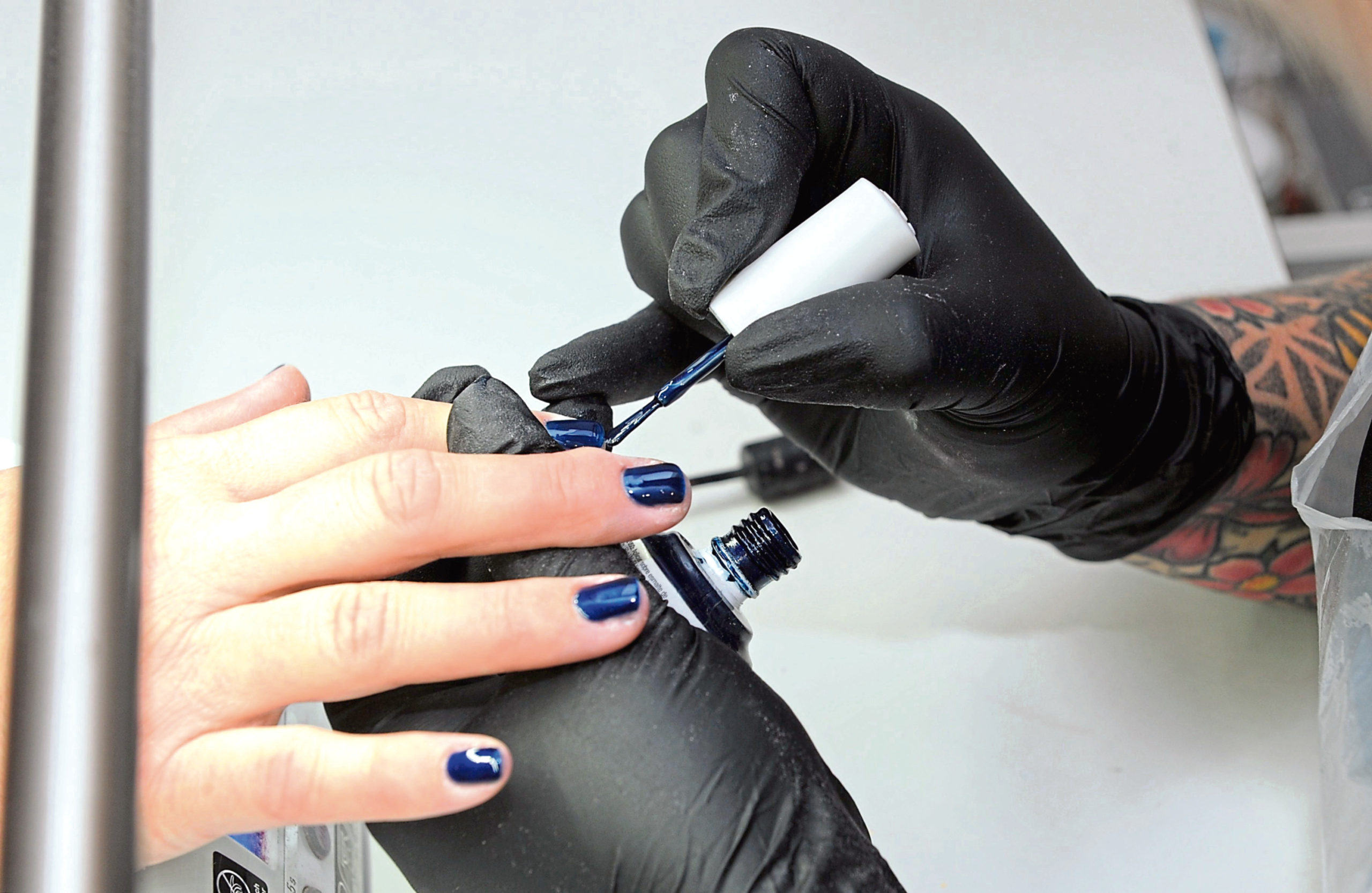 When it comes to nail art, Kerry thinks classic styles will always remain a hit at Pout.
She said: "We see a lot of people opting for coffin shaped nails and lean toward the pinks and nudes, but we do get to be creative with our offering.
"There are always seasonal trends and this year we are seeing a lot of people leaning into the autumn shades and nail art – including everything from simple polka dots to something more intricate. Glitter is always a big hit too."
Pout Hair & Beauty recently welcomed Heather from Caledonian Massage Therapies into the salon.
Kerry said: "We expanded our offering to include all types of massage and reflexology.
"It's a great addition to the salon and the massages are already proving a huge hit with our clients."
The successful salon owner she said she loved everything about her job.
"Isn't is just the best thing to be able to do what you love every day?," said Kerry.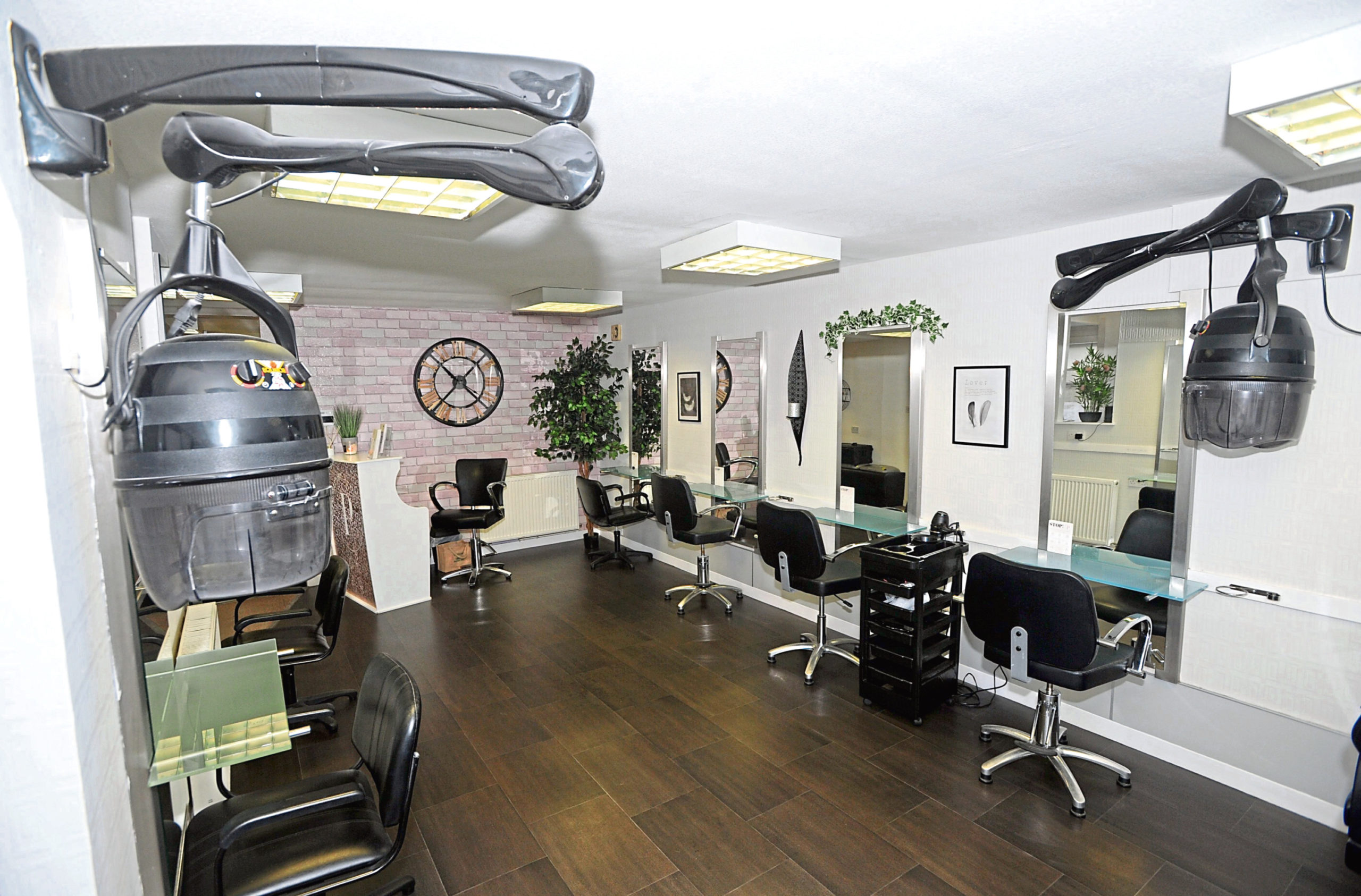 "I tried various things before training and getting into the beauty industry and I'd never really found what I wanted to do, but since qualifying, I keep finding more and more things that I love and opening my salon has just made it better.
"I get to get to know my clients and chat to them about their day, share their problems and their plans and know they are in a judgement-free, safe space.
"I get to support them through the special moments in their lives, including weddings, birthdays and holidays. It's such a unique position to be in."
Kerry said the global pandemic restrictions have affected her business in a number of ways.
She said: "Coronavirus has been difficult for everyone, but the beauty industry was hit particularly hard.
"So many working in the industry are self-employed and didn't qualify for support from the government and furlough wasn't an option for us.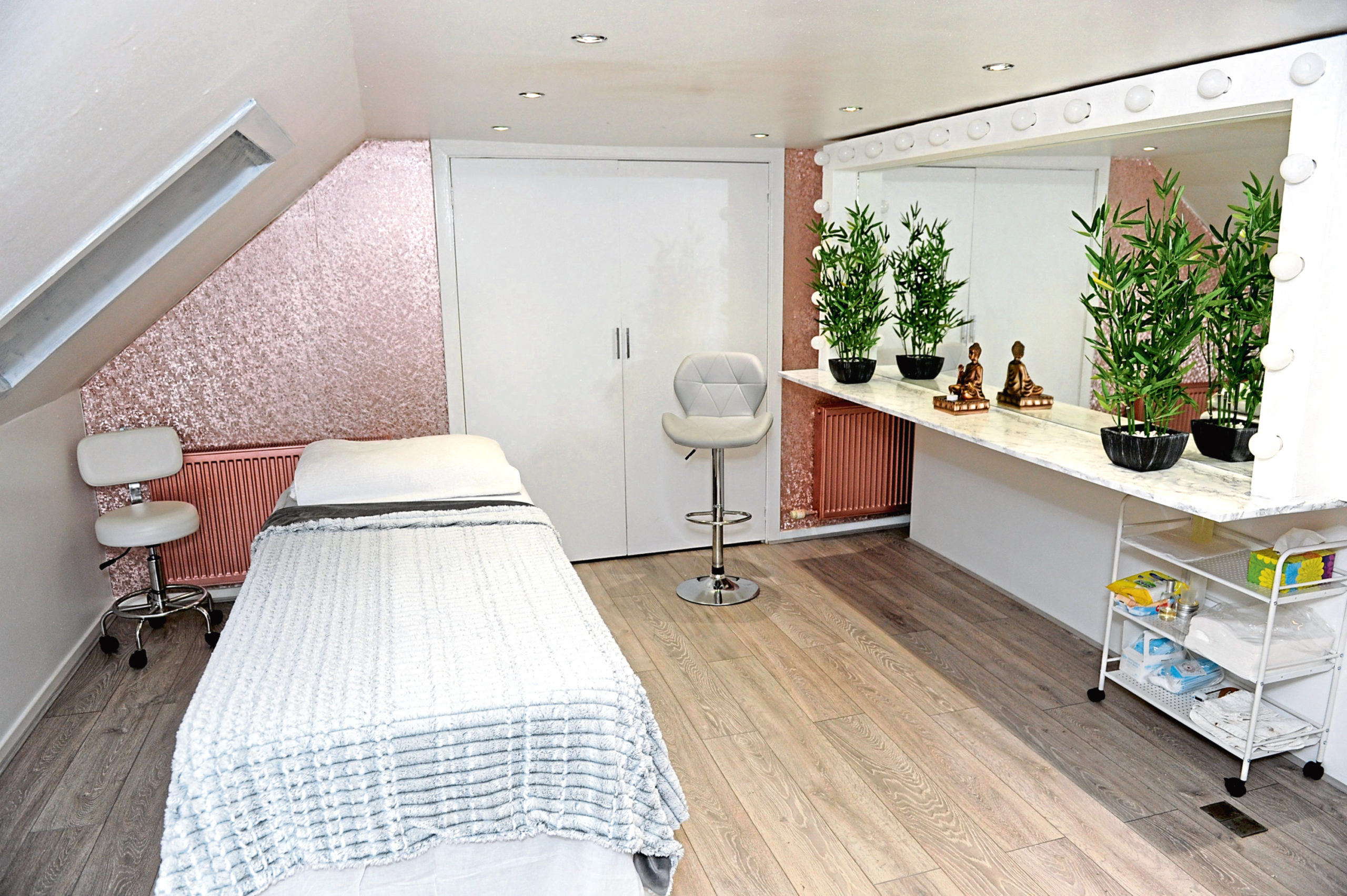 "I even had to get a job working in the NHS to try to supplement my missing income.
"However, strangely enough, Covid-19 is the reason that Pout Hair & Beauty exists.
"Had we not been in the middle of a global pandemic, I don't know If I'd had taken the leap and grasped the opportunity I had in front of me to open the salon.
"It really gave me the push and the drive to do what I wanted to do and to take risks."
Visit www.poutaberdeen.co.uk for more information