New sneaker and streetwear boutique to open in Aberdeen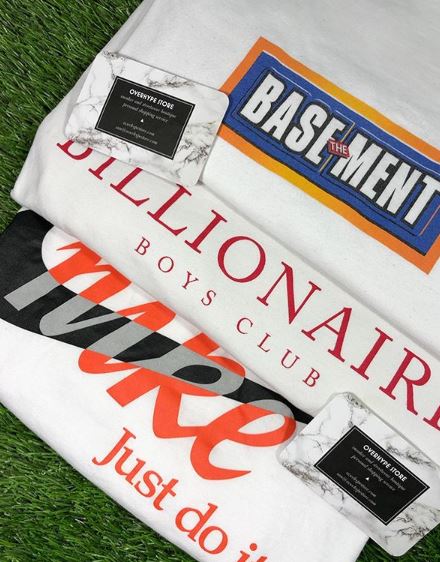 A new sneaker and streetwear boutique will open in Aberdeen later this month.
Overhype Store will launch on Saturday July 27 in the Galleria on Bon Accord Street in Aberdeen at 10am.
The brain child of Sam Rattray, the firm will sell a variety of new and second-hand streetwear, high end and vintage clothing. It will also specialise in exclusive trainers.
Overhype was established in June 2018 in Aberdeen as an online presence. The new boutique will stock fashion brands including Supreme, Palace, Patta and Bape to name a few.
Primarily a menswear store, there will also be a range of trainers available in women's sizes. It will also boast a range of vintage threads and will have a sneaker laundry service available, ensuring all customers can get their footwear professionally cleaned.
A deep clean will cost £18 while a premium clean is priced at £30.
A personal shopping service will also be available, allowing customers to have any limited edition item of clothing or trainers sourced by the team.
Sam said: "I have personally been selling clothing and trainers online and attending trade shows all over the UK. However, from doing pop-up shops, I much preferred the physical experience of a customer purchasing a product and then being delighted with it, hence why I wanted to open a store.
"We will sell various brands from Stone Island to Supreme, Bape to Off-White, Palace to Guess Jeans and we'll have over 50 brands stocked. We're also starting to produce our own clothing range so expect to see more about that.
"Myself and my business partner Liam Duncan are really looking forward to seeing our customers being extremely happy with their purchases and seeing everything coming together."
Overhype will be open six days a week and will be closed on Mondays. It will operate from 10am to 5pm Tuesday to Wednesday, 10am to 6pm Thursday and Friday, Saturday from 9am to 6pm and Sunday from 11am to 4pm.
For more information, click here.