Meet i.Katie.ru – the freelance nail artist in Aberdeen creating bespoke works of art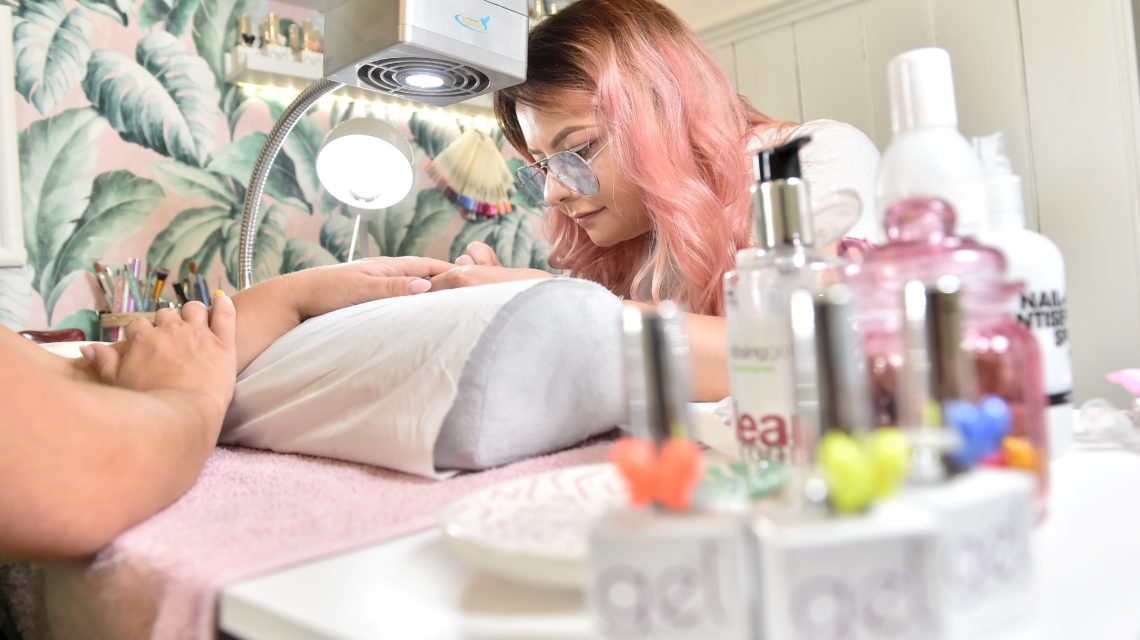 When it comes to bespoke, out-of-this-world nail art, no one quite does it like Katie Rudnicke.
Starting her freelance business i.katie.ru more than a year ago, the beauty boss has been based at one of Aberdeen's leading hair and beauty salons, Chez Dean, for the past four months.
Falling in love with nails at the age of 12, Katie gradually drifted from the oil and gas industry in 2017 for a more colourful, creative work life in beauty.
Now creating bespoke designs for her army of loyal clients, there's nothing more she loves that crafting one-of-a-kind looks. We sat down with her to find out what designs we should be rocking on our talons.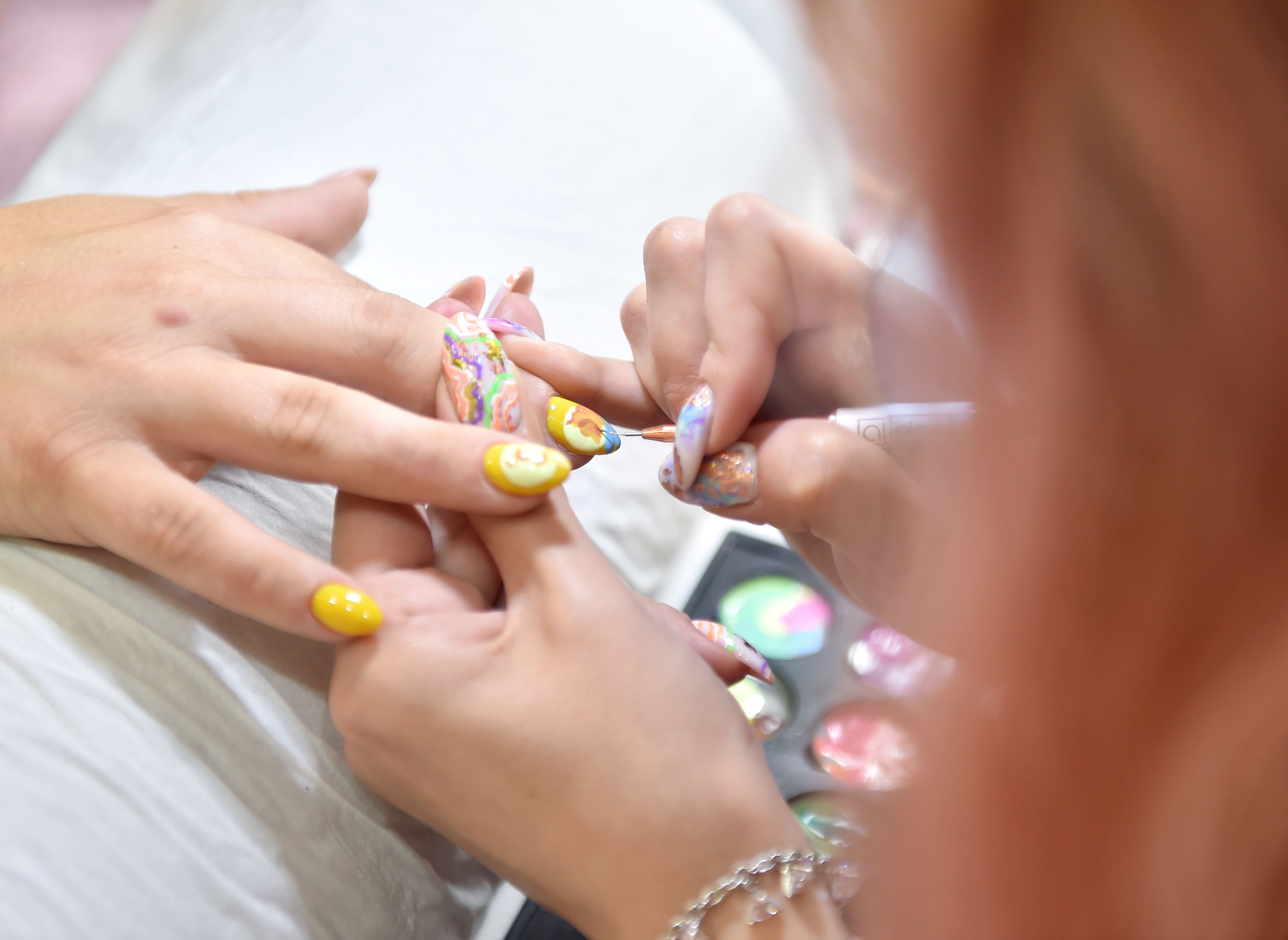 ---
How did you get into nails?
---
I was working in oil and gas when I did my first training course. More and more of my colleagues and friends wanted me to do their nails. I wasn't really sure what I was doing. I was self-taught and had really just been practicing on my own nails from the age of 12. I went to work in a salon in Cove in the summer of 2017 and the salon owner invited me to stay there and work part-time.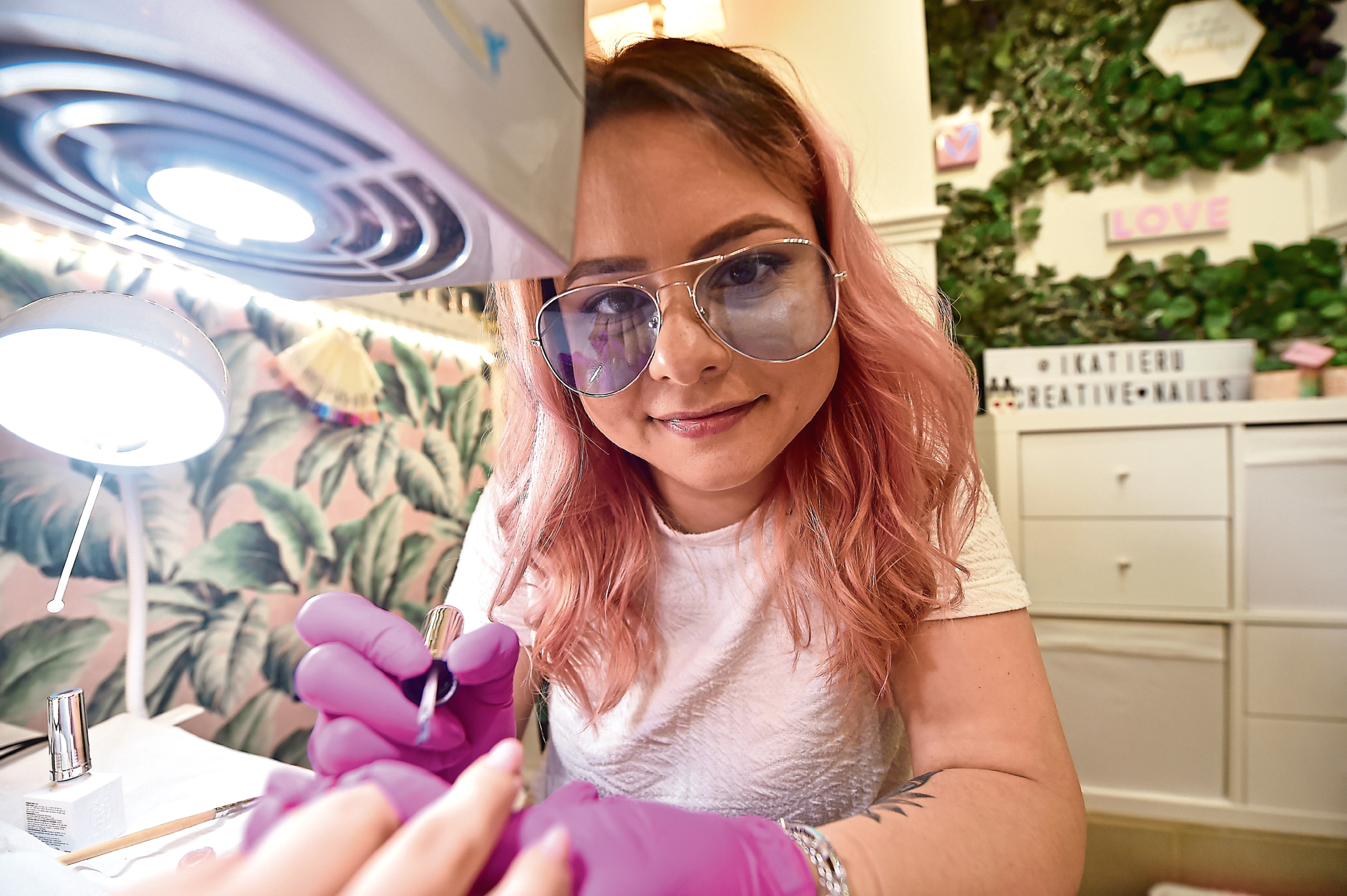 She loved my nail art and I worked there for a bit. After being made redundant at the end of 2017 from my job in oil and gas, I started working as an administrator elsewhere and worked one day a week at the salon. I ended up quitting the admin job in summer 2018 because I just loved nails so much. I'm really creative and I just couldn't do it to myself.
I went on holiday, came back and then just began working for myself. I've only been doing nails professionally myself for just over a year.
---
What kind of training have you had?
---
The only training I've had is more about nails themselves. I have seven certificates all for the actual application of nails, like gel extensions or overlays, so in regards to nail art I'm completely self-taught.
I've always been into art and I would play about with colours and designs when I was younger. They would take ages to do, as that was with regular polish. I'm actually allergic to acrylic and hard gel, so I had to practice on my friends a lot, too. I discovered dipping powder which allowed me to practice on myself more.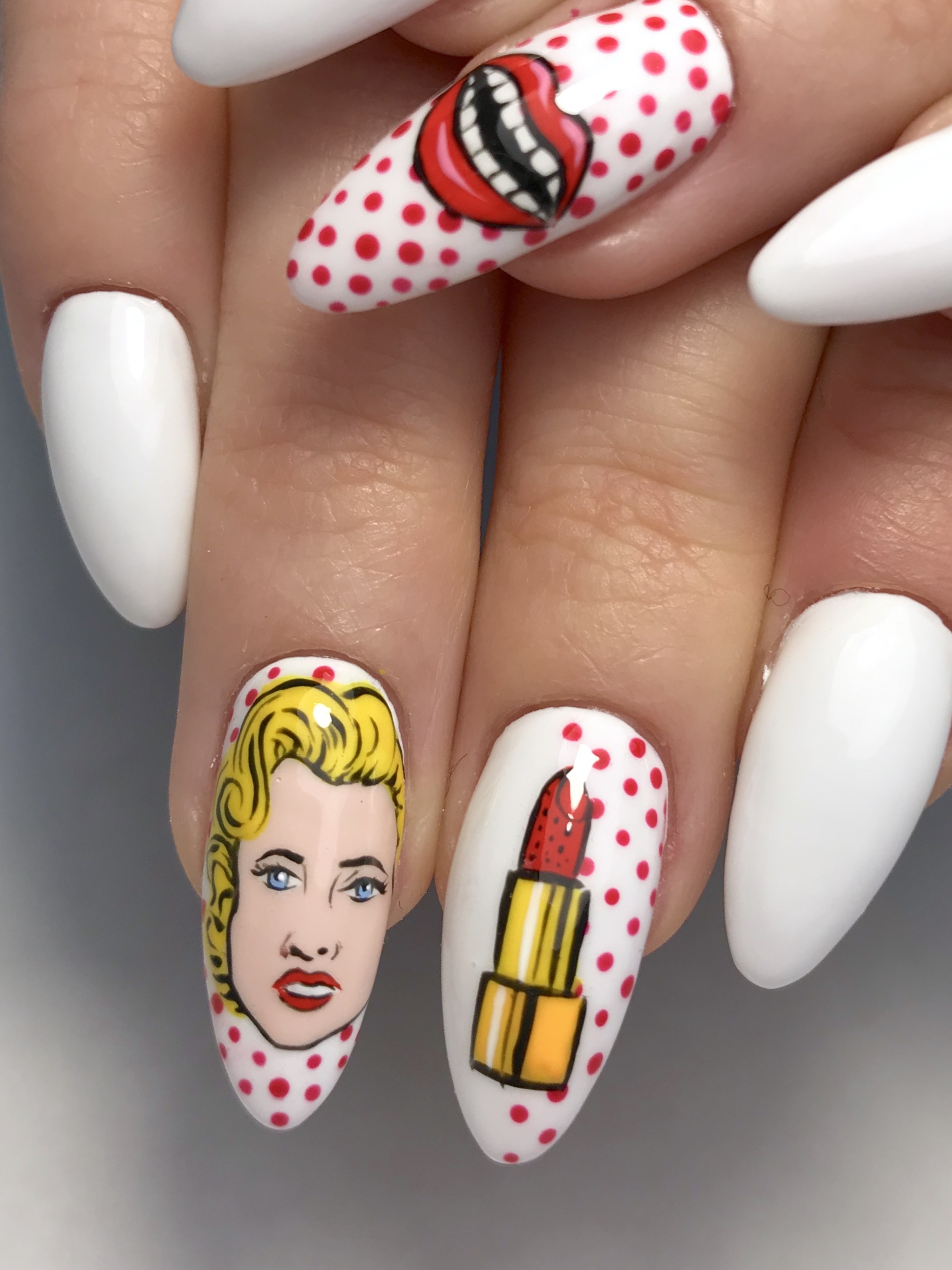 ---
Why did you decide to specialise in nail art?
---
I have a degree in graphic design and I went to art school and private art classes, so art is a big part of my life. Nail art is so fun and nails has always been my passion – a lot of my clients leave the design up to me. They tell me what colours they'd like and then we just go with the flow. Some of them bring ideas but most will just tell me to do whatever I want.
---
How do you go around creating a design and does it take long?
---
I normally ask people what they like, what their style is, what colours dominate their wardrobe, and if they really don't know, I just go with what I think will work. I draw everything freehand so for a simple design it can take around an hour and a half. A complex design we could be sitting together for three and a half hours – that's the full shebang with detailed nail art on every finger.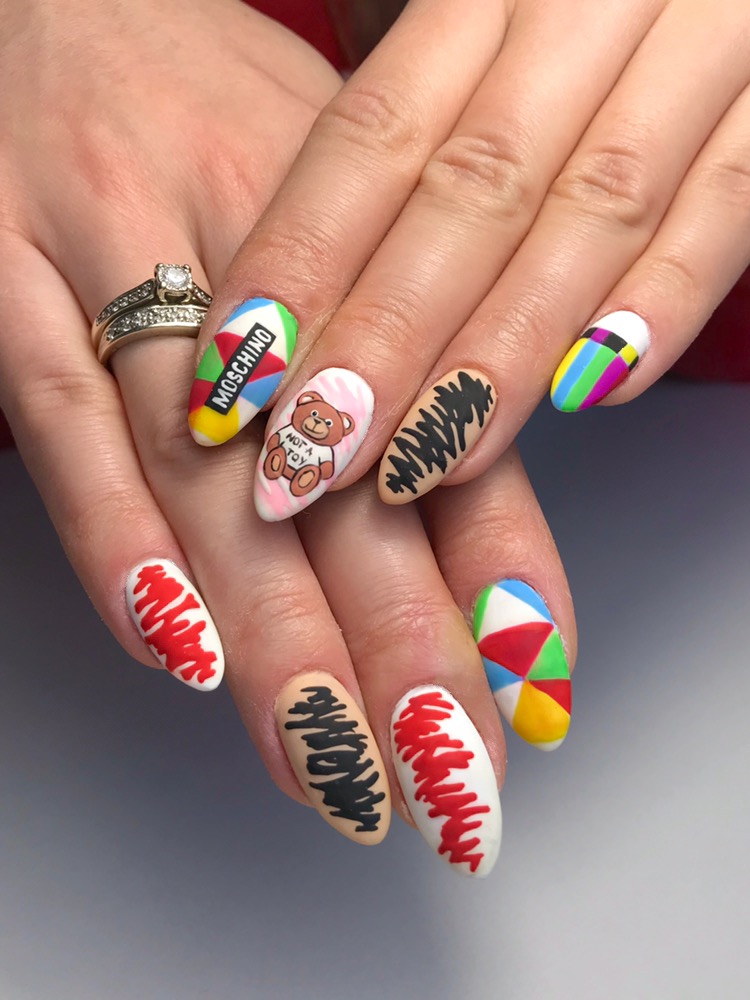 ---
What's your favourite or most notable design to date?
---
To be honest, there's a lot. My ultimate would have to be the Tupac Shakur and the Biggie Smalls nails which were portraits of the rap artists. They really put me out of my comfort zone and were very complex. I also loved the zombie Simpsons ones I did for Halloween and the Moschino set were amazing. There's so many of them that I love.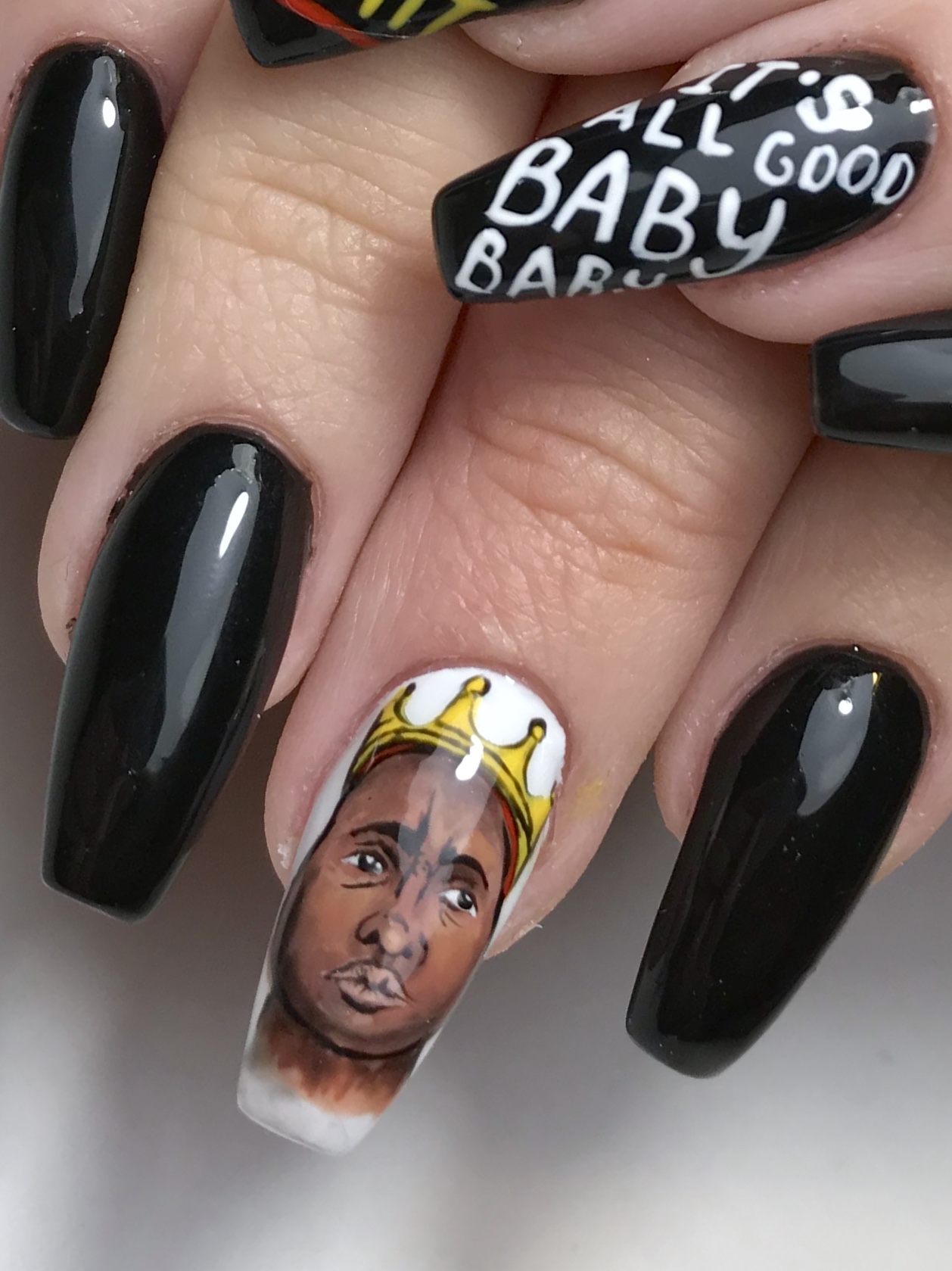 ---
What's popular just now for nail art?
---
When some clients go to gigs they like to get nails inspired by the person, and if they're going on holiday they like ones related to that. The funky '90s style is popular just now – think old school flames and lettering in the old English font. Any sheer manicures with negative space dominating them are also popular – lines and things like that.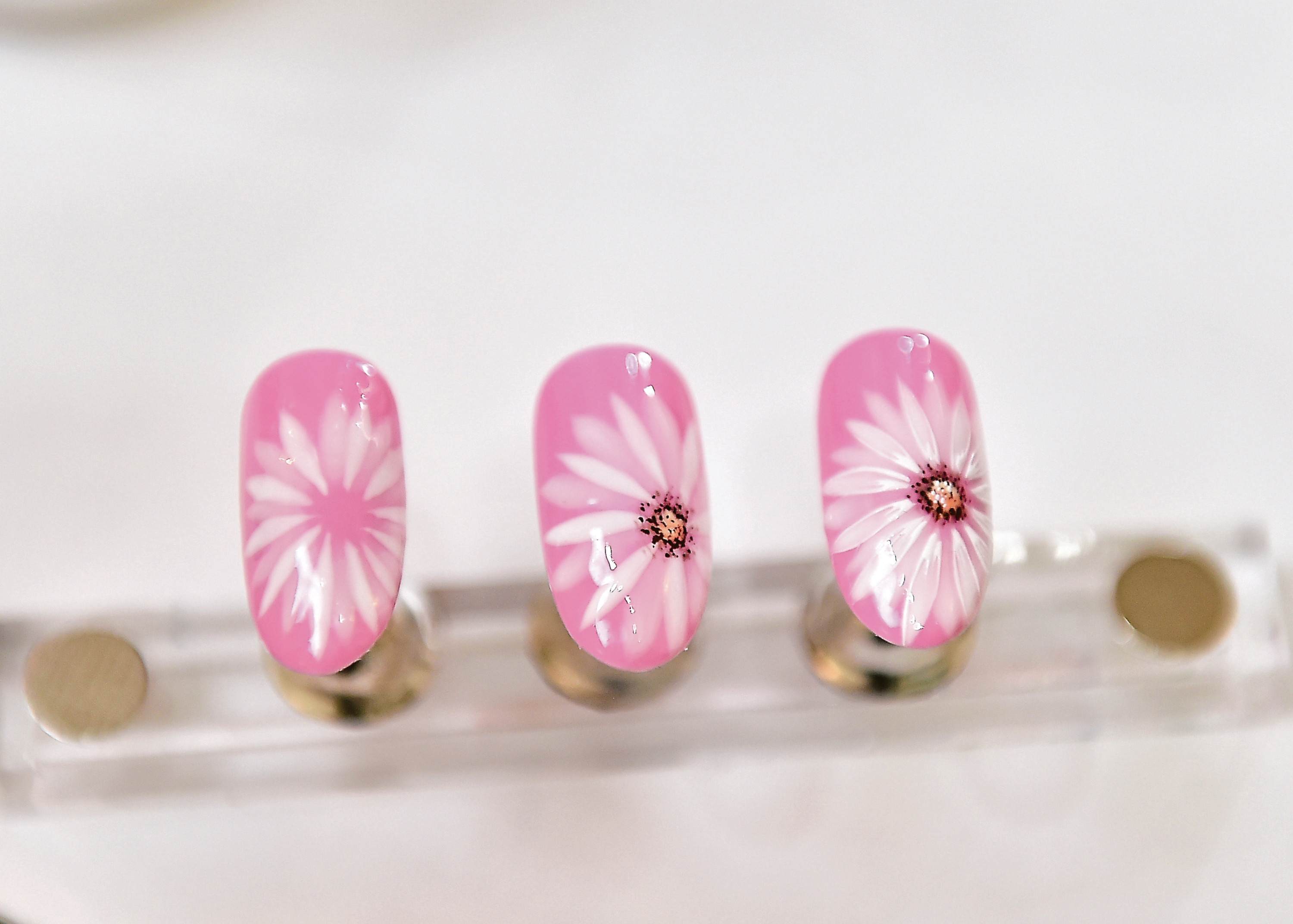 ---
What's the hardest part for you?
---
When the person is tense. All I need is for clients to relax so I can manoeuvre my brushes around.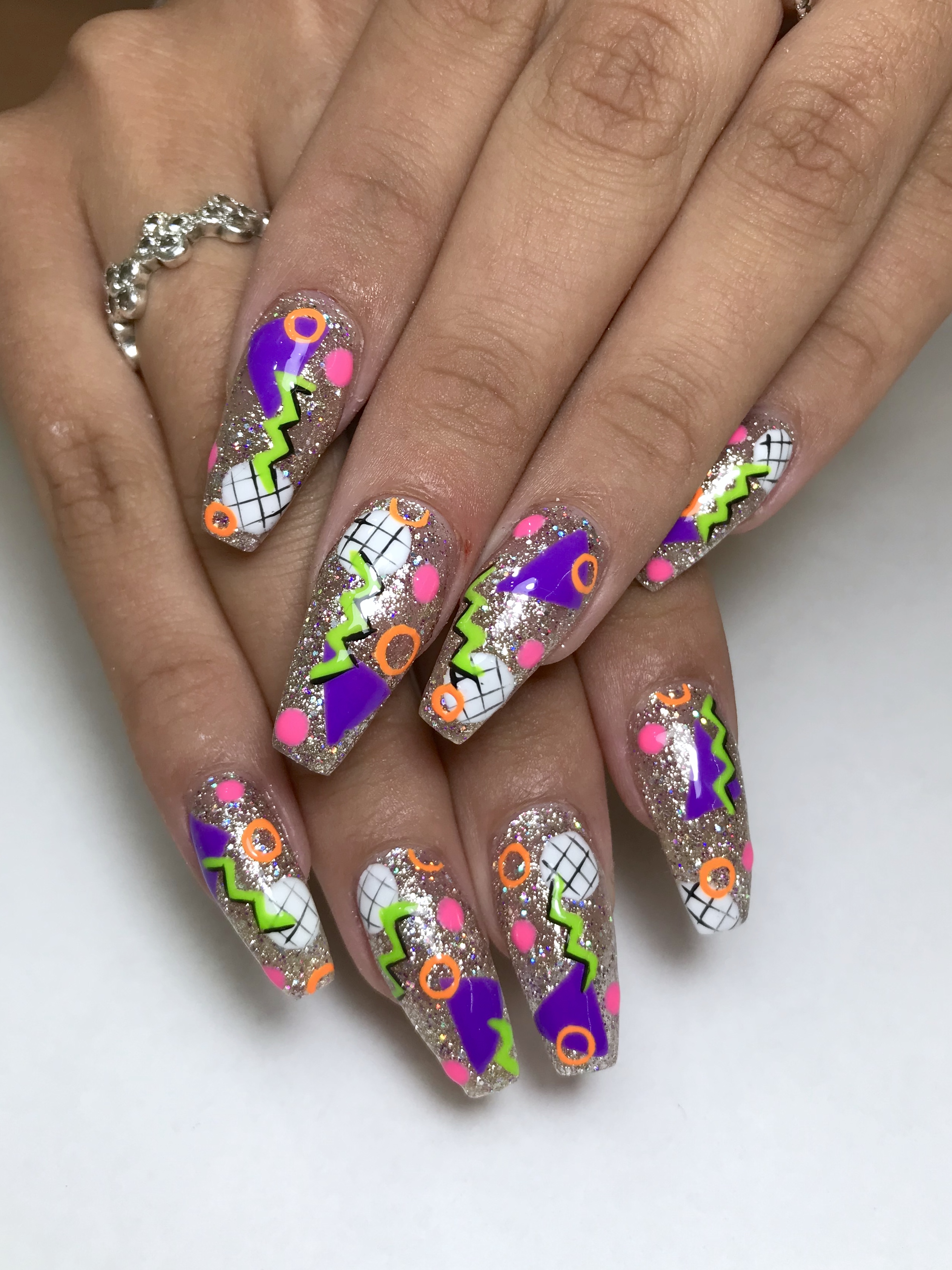 ---
Do you use special products or tools?
---
My favourite tool is my detail brush. I love using gel polish or gel paint. I have some Magpie glitters I use, and I like to use dry flowers, too – they were massive last year. I also really like Gel Bottle's products.
---
Talking of Gel Bottle, you've just been announced as a brand ambassador for the company, what does that mean to you?
---
This is the biggest deal ever. I wanted to be a brand ambassador for them as soon as I started using the products more than a year ago. For me it's one of the safest brands to use and it's vegan. They tick a lot of boxes for me and I think it's the perfect partnership.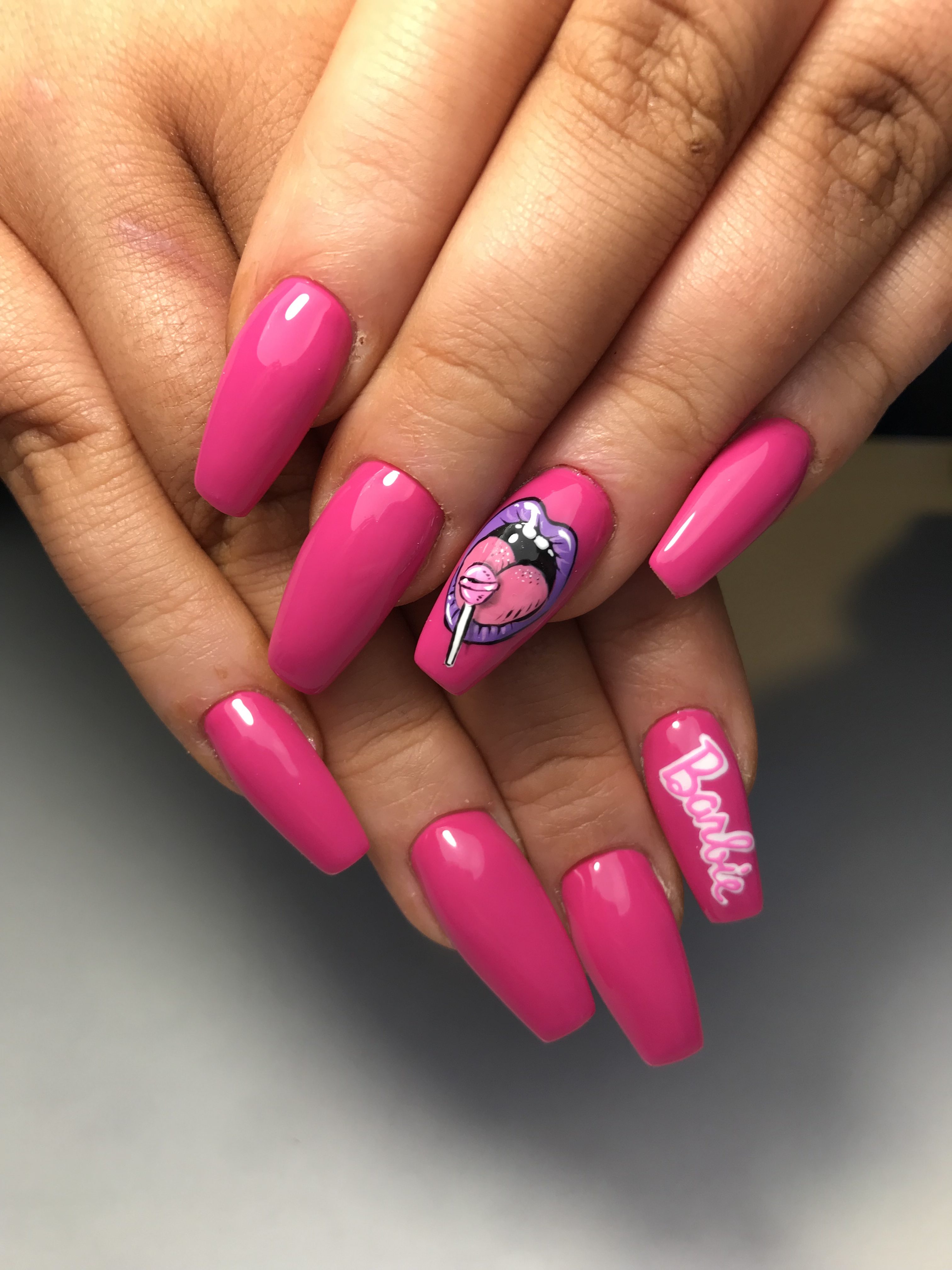 ---
What's next for you on your nail journey?
---
I would like to do more nail art training. I love working in Chez Dean and if I was able to travel and do training that would be brilliant.
For more information and to see Katie's design visit instagram.com/i.katie.ru