Keep warm this winter with Bon Accord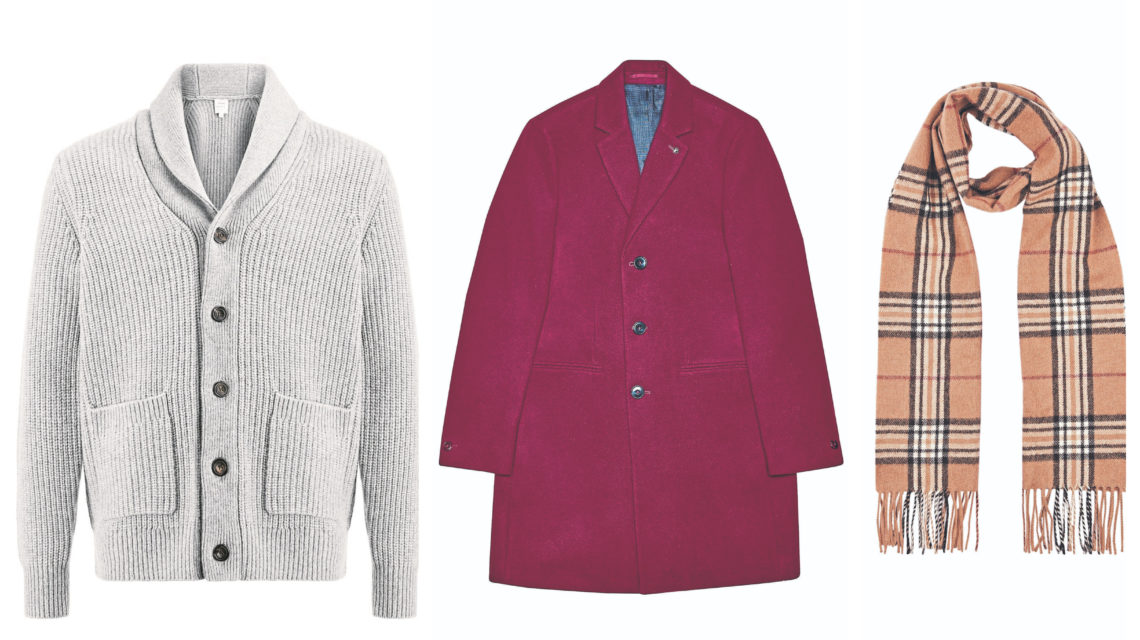 If you want to look sharp as the temperatures drop, our guide to men's winter fashion has you covered.
Staying warm doesn't mean you have to sacrifice style – you simply just have to adapt your outfits to the colder weather. With an emphasis on layering and adding interesting textures and patterns into your wardrobe, men can easily remain comfortable and on-trend this winter.
From cosy coats, boots, jackets and everything in between, Aberdeen's Bon Accord has a whole range of garments and accessories all under one roof.
Boasting more than 80 fashionable retailers, including Burton, Topman and Marks & Spencer, the shopping centre has something for everyone.
If you're unsure where to start or which trends to focus on, check out our favourite pieces you can buy in stores now.
Colours
Rustic colours like burgundy and beige are once again on-trend and warm neutrals have made a welcome comeback, too. Don't be afraid to inject a pop of colour into your winter outfit like this burgundy and toffee stripes jumper from Topman which would look fantastic paired with a plain roll neck jumper or top and skinny jeans.
Or, if you wish to stick to the popular grey colour scheme, you could pair these grey checked trousers from Topman with a chunky sweater. The stylish borg (sheepskin-like material) lined denim jacket from River Island would nicely complement a more casual look.
Accessories
If you don't want to update your whole winter wardrobe you can easily add a touch of new style to your outfits with a range of accessories. Every man should own a pair of high-quality leather gloves as well as a checkered scarf, and a knitted bobble hat is also one of the essential must-have winter fashion accessories.
Materials
With wool being one of the nature's greatest insulators, it is a vital fabric for colder climes. We would recommend investing in a wool cardigan from John Lewis & Partners which will keep you warm at all times. While cashmere is more delicate than other wools, it is still fairly warm and incredibly soft making cashmere garments the perfect addition for the upcoming winter season.
Visit bonaccordaberdeen.com for more information