Hydration is secret to healthy winter skin says north-east MUA Natalie Fearnley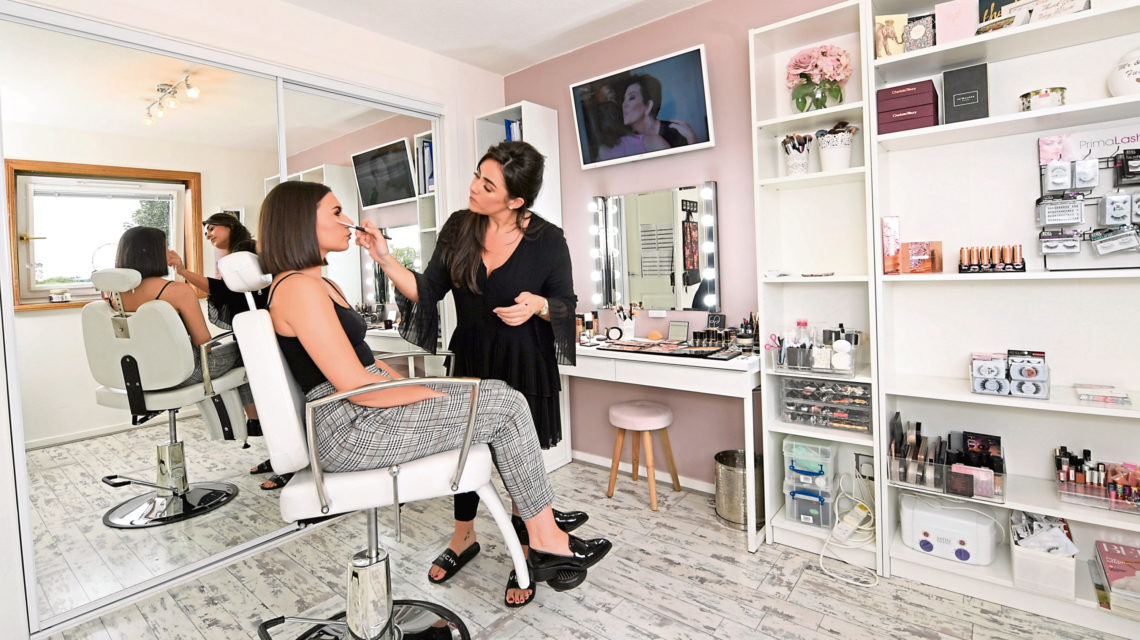 Keeping your skin looking healthy and fresh in the winter months can be challenging – especially with the cold, harsh winds and horrid rain.
Sharing her top tips on what's trending in the beauty industry and how to keep your skin hydrated, Westhill-based make-up artist Natalie Fearnley gives Society readers the lowdown on how to achieve the ultimate winter skin and beauty look.
Starting her make-up career eight years ago when she was 17, Natalie, who now works full-time for herself in her home beauty studio, knows her stuff when it comes to perfecting a skincare regime.
She said: "I started as a beauty therapist and got an ITEC qualification in beauty therapy, an HNC in fashion and photography make-up and Level One hairdressing at Aberdeen College when I was 17. I did a little bit of make-up when I was working as a beautician and after a year I decided to switch over and dive into the make-up side of things.
"I moved to Ireland and studied at a make-up academy called Makeup Fabulicious where I got my ITEC qualification in fashion, theatre, media and special effects make-up. I then moved back to Aberdeen and have been in the industry since."
Creating a dewy, fresh faced look for winter, Natalie swears that using a trustworthy moisturiser is a must to achieve rejuvenated plump skin.
"I wanted to keep the winter beauty look quite moisturised, dewy and fresh," said Natalie.
"Incorporating a good moisturiser and serum into your skin regime is the first step. And prepping the skin with both first is so important, especially when you're applying make-up as it creates the base for the whole look."
Using an illuminating primer will help skin look more radiant, giving a perfect glow.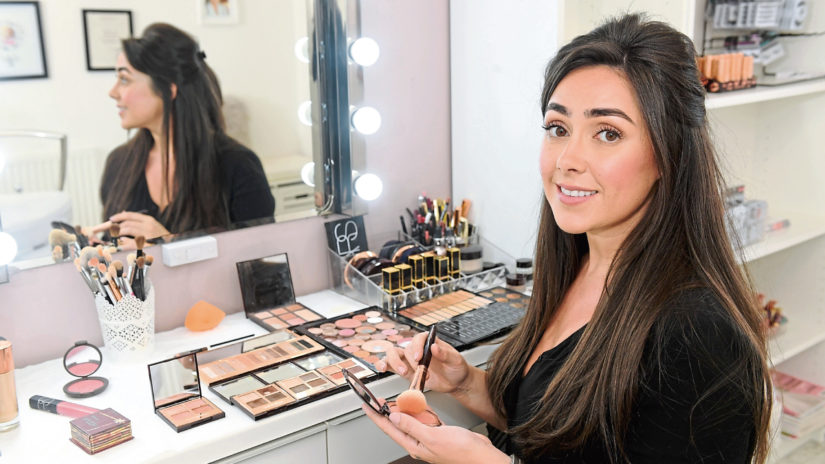 Natalie said: "After prepping the skin I used an illuminating base. I used the Charlotte Tilbury Flawless Filter which you can use as a primer on its own or mix it with foundation for a little extra coverage – the base just gives a nice illuminating finish to the skin."
Keeping the skin looking fresh, she applied a light foundation to allow the skin to breathe.
"I did a light coverage of foundation which ensures the look doesn't appear too full-on," said Natalie.
"I powdered the t-zone where oil on the face would be and kept the rest really natural and dewy so it looks natural like skin."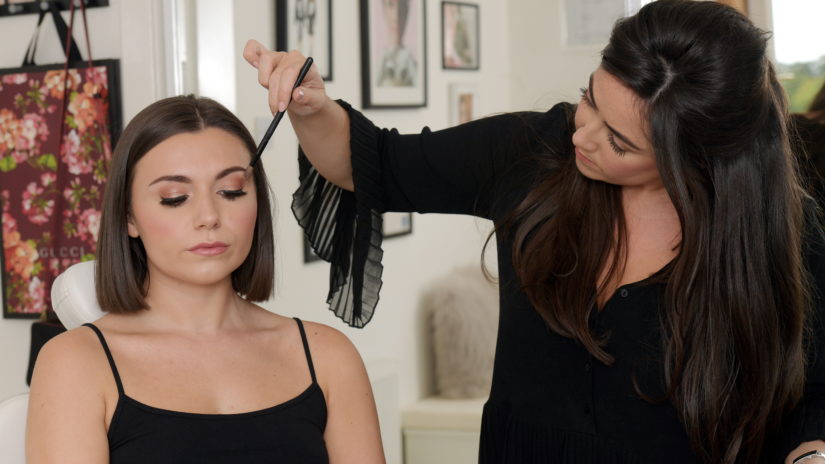 With oranges, warm tones and rosy pinks the talk of the beauty world at the moment, Natalie reckons make-up fanatics will stick to these current trends throughout the season.
She said: "For the eyes I've used soft, warm browns and kept the whole look quite warm. It's important to keep the skin and make-up looking very pretty and romantic with this sort of look. I used a Charlotte Tilbury four-eyeshadow palette as they're so useful for on-the-go and come with a range of tones. I used a shimmer shadow on top of the darker browns to add a little glamour.
"Just now oranges and warm colours on the eyes are really trendy. There is a lot of rosy pinks coming in and so many people are coming away from the bronze summer glow and turning more to peachy pinks for the colder months."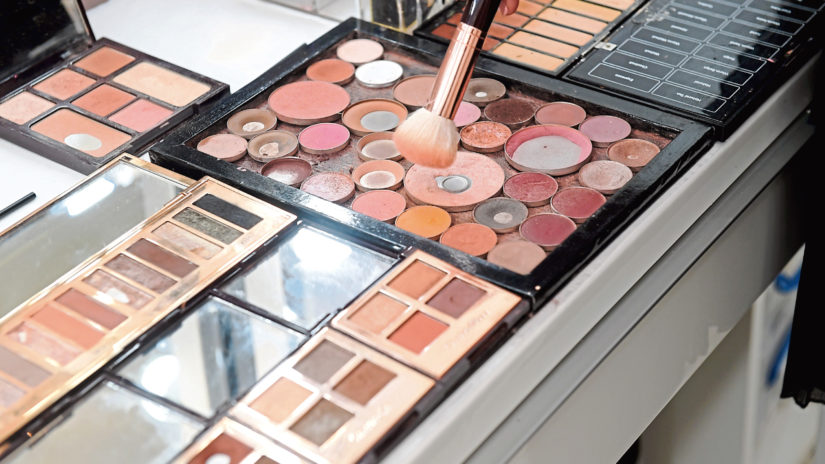 Adding rosy colours into the look on the lips and cheeks, Natalie says using cream products are best for achieving a dewy finish.
"Rosy blush cheeks and that dewy look keep your skin looking very fresh," said Natalie.
"On the cheeks I used a pink cream blusher. The cream brings a little more moisture back into the skin rather than using a powder. I then used a cream 2highlighter too as this again added a dewy finish.
"I just dabbed some on the high points of the face like the cheek bones, the nose and the brow bone.
"For the lips, I wanted to focus the look on a rosy pink so I used a light pink lipstick that has a sort of sheen through it that wasn't so sticky like a gloss can be. It's great for keeping your lips full of moisture and keeps them lovely and hydrated."
What is Natalie's top tip for keeping skin rejuvenated during the colder months? Ensure you exfoliate.
She said: "For colder months always keep up your cleansing, toning and moisturising. Include an exfoliator into your regime, as our skin can change and get a little dry in the winter months so it's also really important to use a hydrating serum in between your moisturiser. A really good one is the Kiehls Ultra Facial Cream as it's a really nice base, especially if you're applying make-up."
Natalie's Must Have Products:
A good illuminating base to add some radiance to your face

A loose powder to finish off the look

A great mascara that opens up and lengthens your lashes
Visit www.nataliefearnley.com for more information