Aberdeen stylist Hayley Charles shares her top tips for festival fashion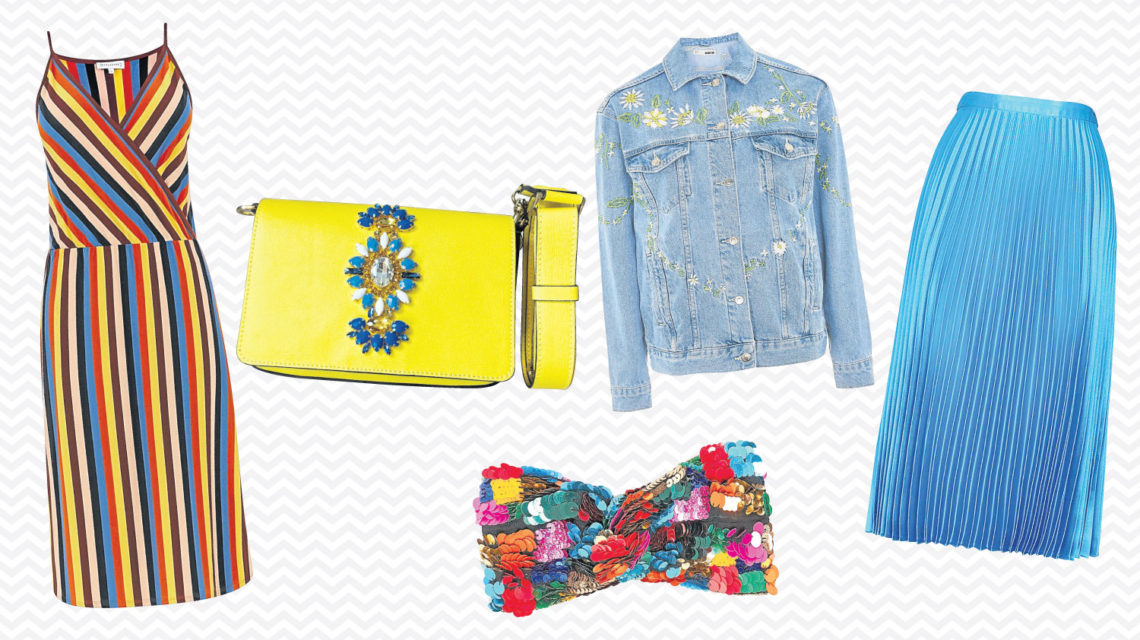 Festival season is about to hit Aberdeen hard with Enjoy Music Festival kicking off this weekend. Stylist Hayley Charles is here to help north-east festival and fashion lovers alike, nail their look…
---
Fashion at festivals is fun, colourful and most importantly about making a statement.
And the best part? It's full of glitter, sequins and all things bold, showcasing colours and patterns which are designed to make you feel happy and, of course, look the part.
Festivals are all about feeling confident and youthful, not to mention letting go of all inhibitions. When seeking inspiration, many of us now turn to social media and online retailers to find out what's hot and what's not.
However, with so many retailers in Aberdeen just launching their summer styles, there's nothing like getting the chance to go into a store and trying out the latest trends for yourself.
Even if music festivals aren't your thing, you can still make a statement with these stylish pieces as they'll make for great additions to any summer wardrobe.
And as many pieces start to filter through from the catwalks to the High Street, there's a strong feeling of summer headed our way.
Whether you want to go all out and search for a full outfit or work some simpler accessories into your wardrobe, there's something for everyone.
But if you really want to look the part, be sure to layer up. With so many accessories like jewellery, belts, handbags all coming in various colours and patterns, there's so many ways to create a personal, unique look to suit your style.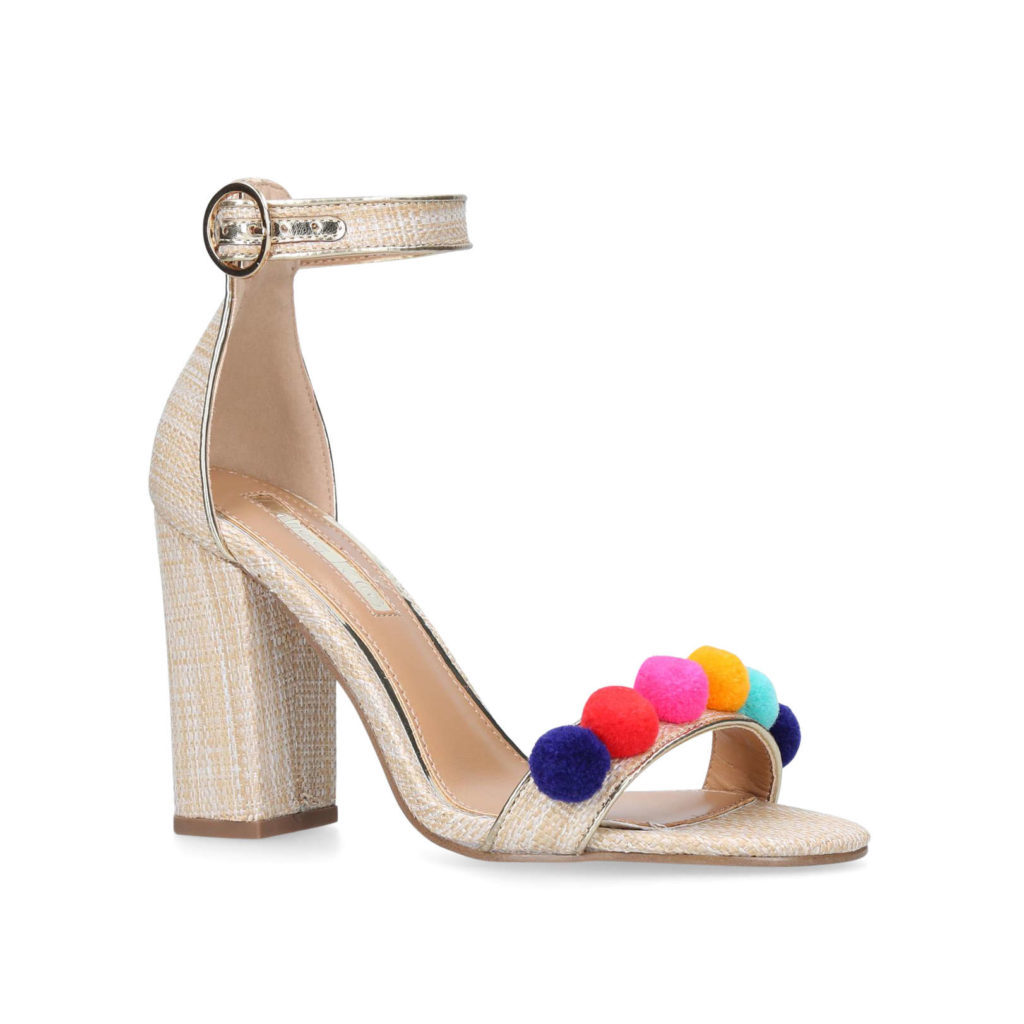 Miss KG Heels, (Evelyn Gold Pom Pom Mid Heels)
Dance the night away with these gorgeous heels. The fun and brightly coloured pom poms teamed with the chunky heel make this pair not just stylish, but also comfortable.
£69, Kurt Geiger

Rainbow Front Back Earrings
These statement earrings are right on trend for summer and a perfect item for those on a budget. Wear your hair up to highlight the gorgeous colourful jewel detailing, which is sure to bring an edgy element to any outfit.
£6, Oasis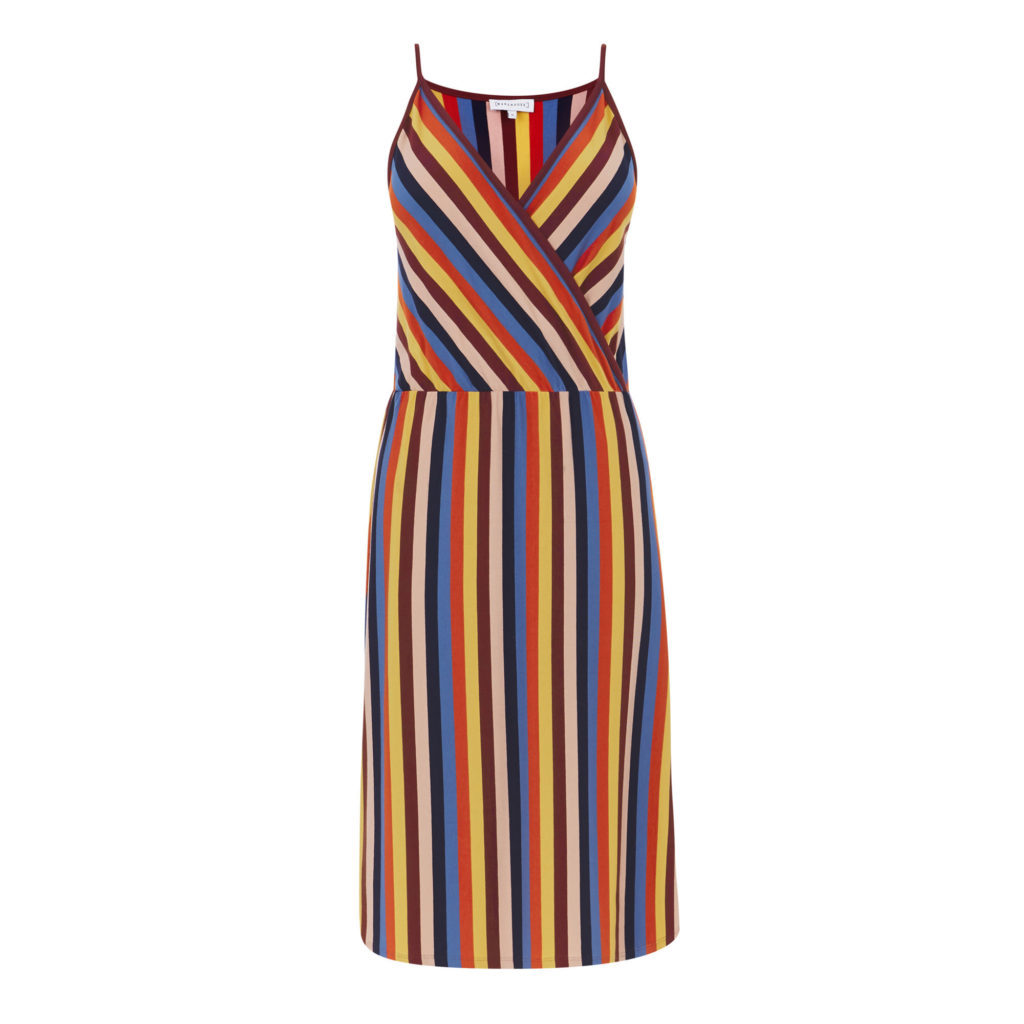 Warehouse Dress (Rainbow Striped Cami Wrap Dress)
This striped dress is colourful, fun and perfect for those long summer evenings as it can be dressed up to take a day look straight to night. The wrap style is both flattering and practical, offering comfort and style when swaying to your favourite band.
£36, Warehouse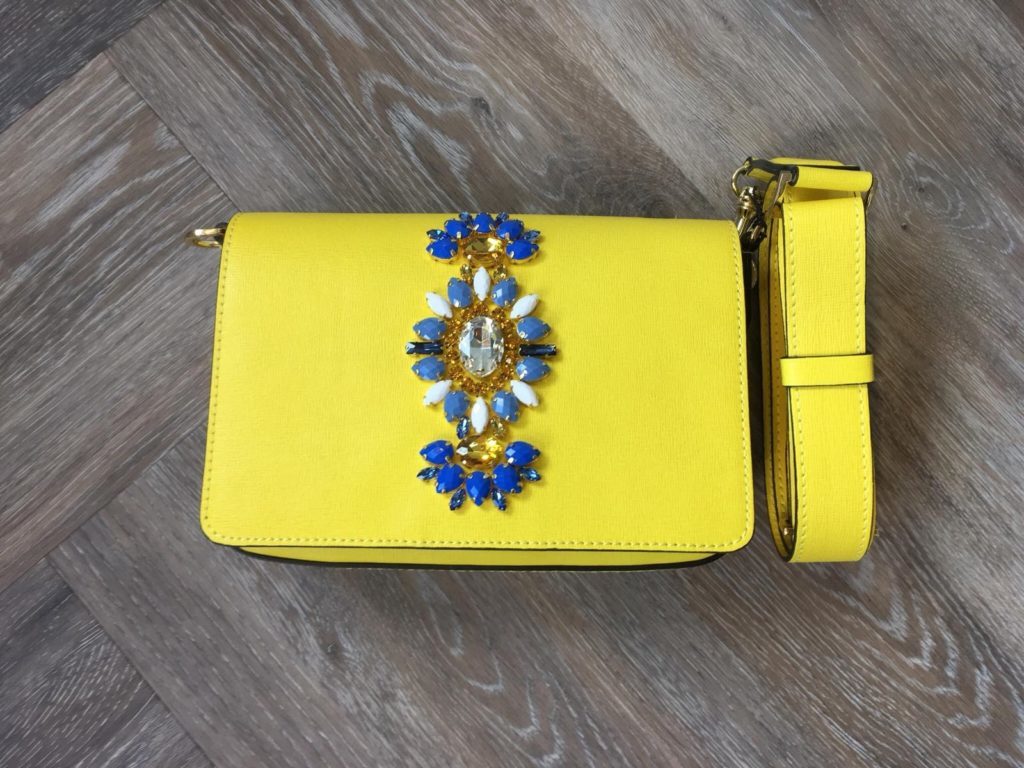 Yellow Shoulder Bag (Gianni Chiarini – Reginella)
A floral and feminine addition to any wardrobe. Team this simple top with some denim shorts or jeans for a laid-back festival look.This gorgeous yellow shoulder bag features contrasting colourful stones and an interchangeable strap. The bright colour with inner pockets makes this little number perfect for carrying your essentials around at any festival.
£172, Stellar

Topshop Denim Jacket (Love Me Not Embroidered Jacket)
Denim jackets are very versatile and make the perfect staple addition to any wardrobe. And this Topshop design offers a great way to stay cosy while looking fashionable at the same time.
£69, Topshop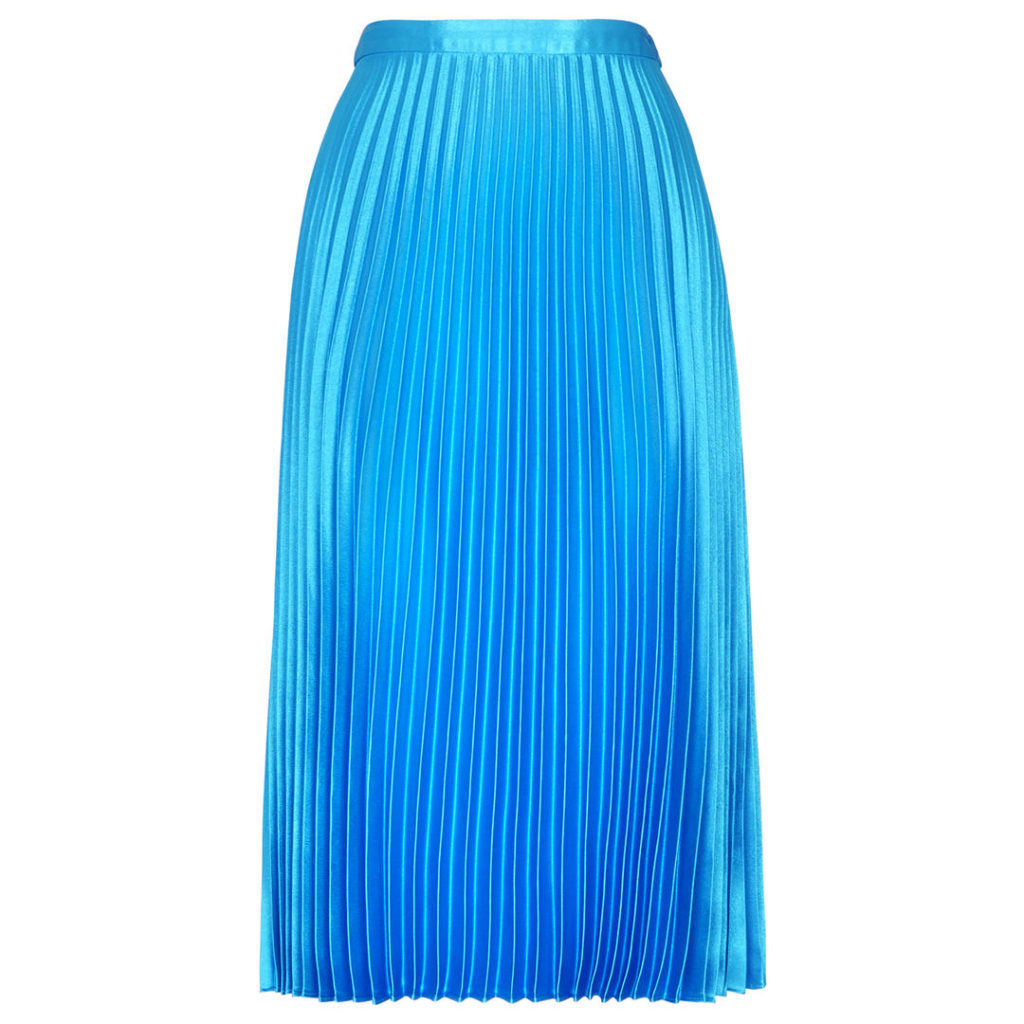 Whistles Skirt (Satin Pleated Skirt in Turquoise)
Stand out from the crowd in this vibrant blue pleated skirt. Why not team it with one of this season's slogan tees to be bang on trend.
£139, John Lewis

Sequin Headband
A great alternative for those who want to introduce a little bit of glitter into their wardrobe, rather than go full-on festival. Perfect for keeping your hair out of your face when you are belting out your favourite band's songs.
£15.99, Zara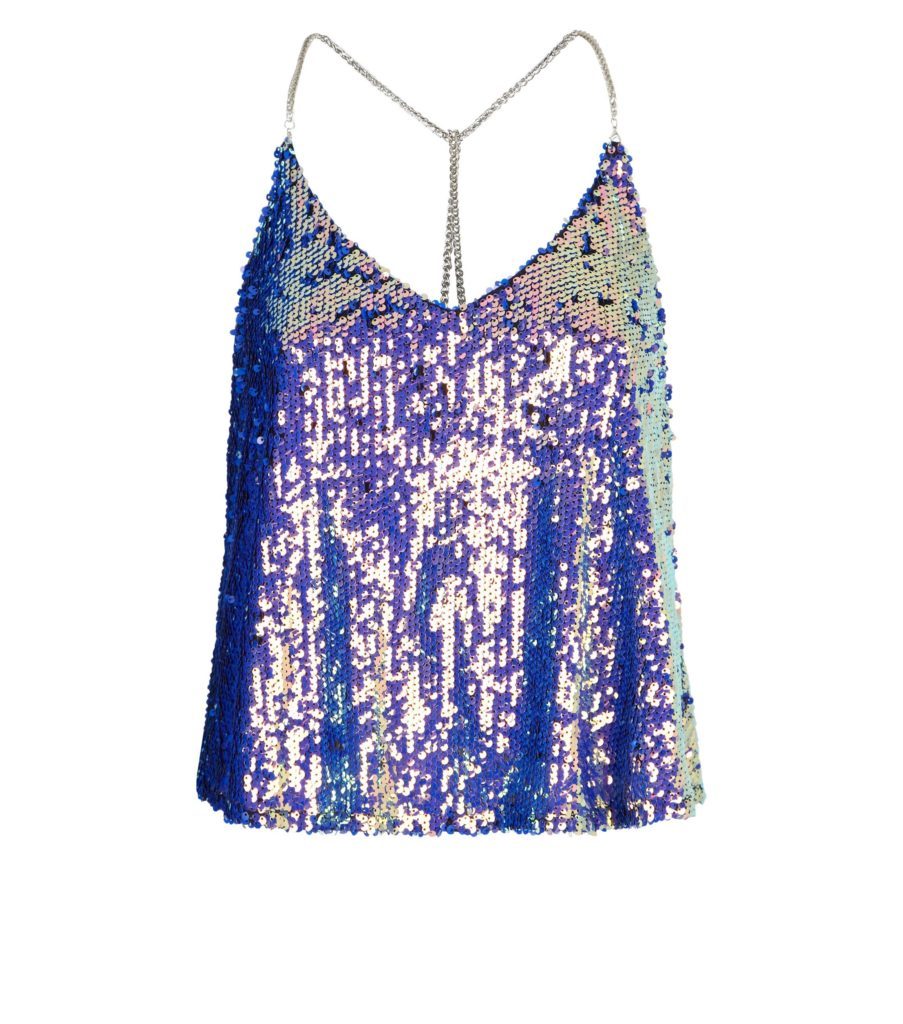 Dark Purple Sequin Chain Strap Cami
Get your glam on with this funky sequin number. This dark purple top can be worn during the day or at night ensuring you look fabulous at all times. Style with a pair of statement earrings for that truly glamorous look.
£22.99, Newlook