Have your hair styled by Dyson specialist for free in Aberdeen's John Lewis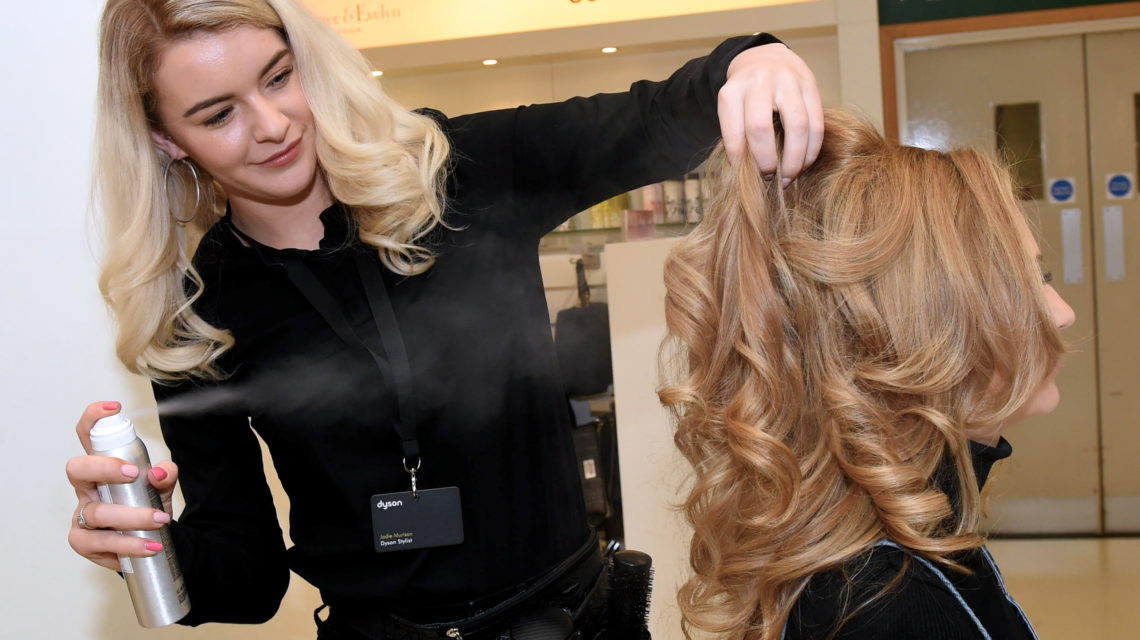 Treat yourself to top tips on how to style your hair like the professionals thanks to an exciting service offered by Dyson's hairstylist Jodie Murison in Aberdeen's John Lewis department store.
Dyson offers complimentary hairstyling sessions to anyone interested in finding out more about their products as well as those who have already made the purchase.
Talented hairdresser Jodie, 23, was offered the position at Dyson after working as an apprentice in a hair salon and completing a hairdressing course at the North East Scotland College.
She said: "I currently work part-time for Dyson on Thursday, Friday and Saturday.
"I do complimentary styling sessions for anyone who already owns Dyson products and for anyone looking to find out how the products can help make their hairstyling routine easier.
"During the session, we will talk about your hair, styling routine and what you are looking to achieve."
She will then show her clients how to create their desired hairstyles step by step using either Dyson Airwrap Smooth + Control Styler or Dyson Supersonic Hair Dryer.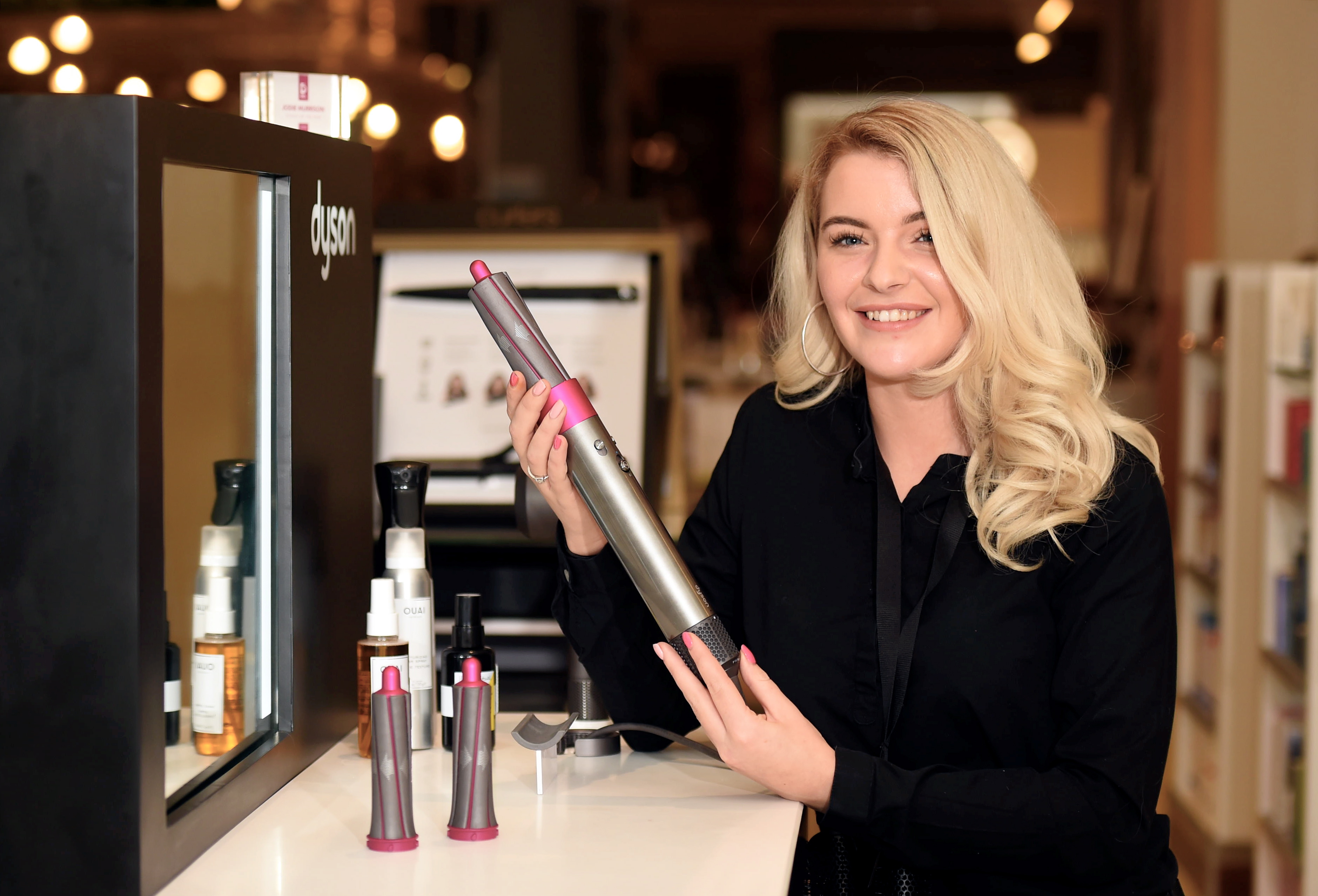 Jodie added: "When someone buys a Dyson hair product from John Lewis, they get one free hairstyling card and also a free miniature facial.
"Customers usually come back and use this as a treat for themselves.
"We also do styling events where you can come and get your hair styled free of charge.
"This service is brilliant because it is personalised to each individual.
"I don't think many people know about this service in Aberdeen."
Last year, Jodie won the Dyson Stylist of the Year Award for providing an exceptional customer service.
She said: "We have a lot of great stylists on our team, so this was such an uplifting achievement.
"And to top it off, celebrity hairstylist Larry King presented the award to me."
Jodie created the voluminous curls (pictured) with Dyson Airwrap.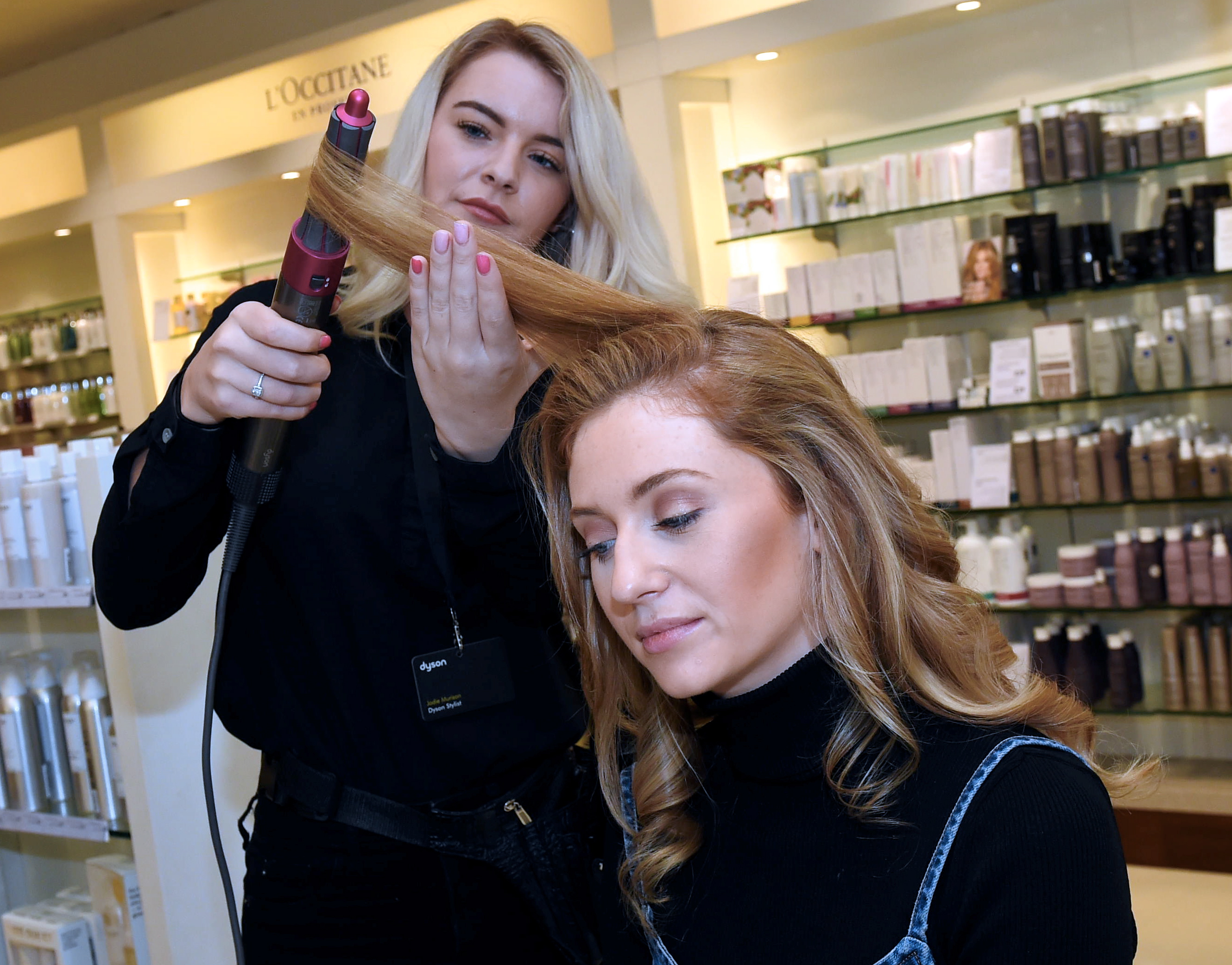 She said: "It can curl, wave, smooth and dry your hair.
"The Airwrap comes with a variety of different attachments.
"You have a choice between 30mm or 40mm curling barrels. We used the 30mm ones and the 40mm will give you loose curls or waves.
"You can also create a smooth straight finish with the smoothing brush attachment.
"Customers are always mesmerised when they see the Airwrap in action and whenever someone is having their hair done, it always draws a crowd at the styling station."
Jodie also loves using the Dyson Supersonic hairdryer.
She said: "I fell in love with the Supersonic when I was working self-employed.
"I bought one so I could get my clients' hair dried quicker, smoother and also leave it healthier as the Supersonic has the same heat control technology.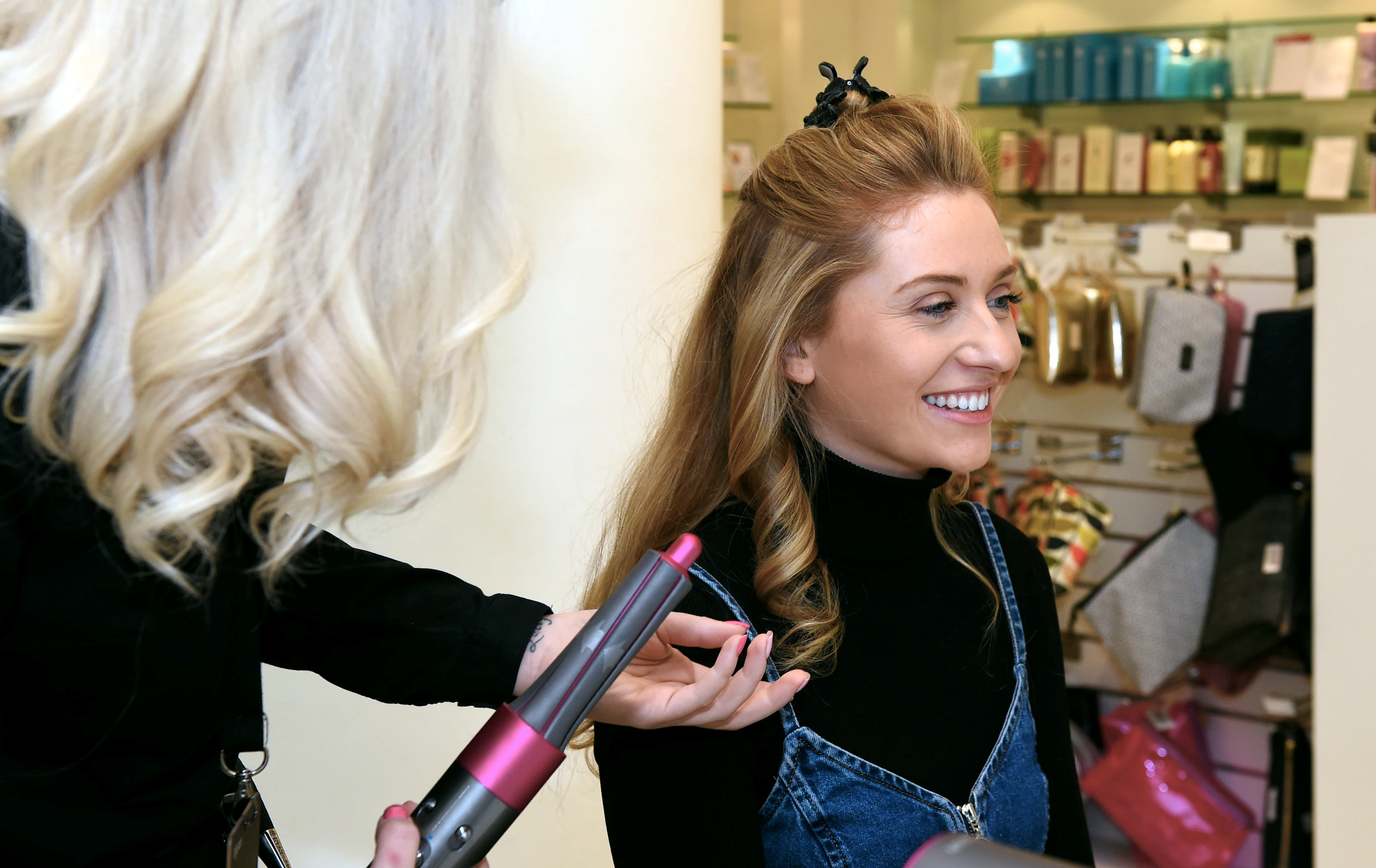 "The best benefit of the Supersonic is that thanks to its powerful motor, it cuts drying time in half.
"There are so many differences compared to the usual hairdryer, but personally, what really stood out for me when I first saw it was the design of it.
"The supersonic comes with three different nozzles."
Jodie also works as a freelance hairstylist from home on Mondays and Wednesdays.
She suggested blunt bobs will be really popular this spring/summer season. Blunt cuts are created when stylists cut straight across with scissors to achieve a shaped look.
She said: "I think blunt bobs will be big this year. I've had a few clients requesting this and seen them a lot on social media.
"Also, hair accessories are making a massive comeback.
"Diamanté hair pins are a big trend right now.
"I think we will see a lot more hair accessories this summer.
"And not forgetting volume, everyone wants big hair and I can't see that changing."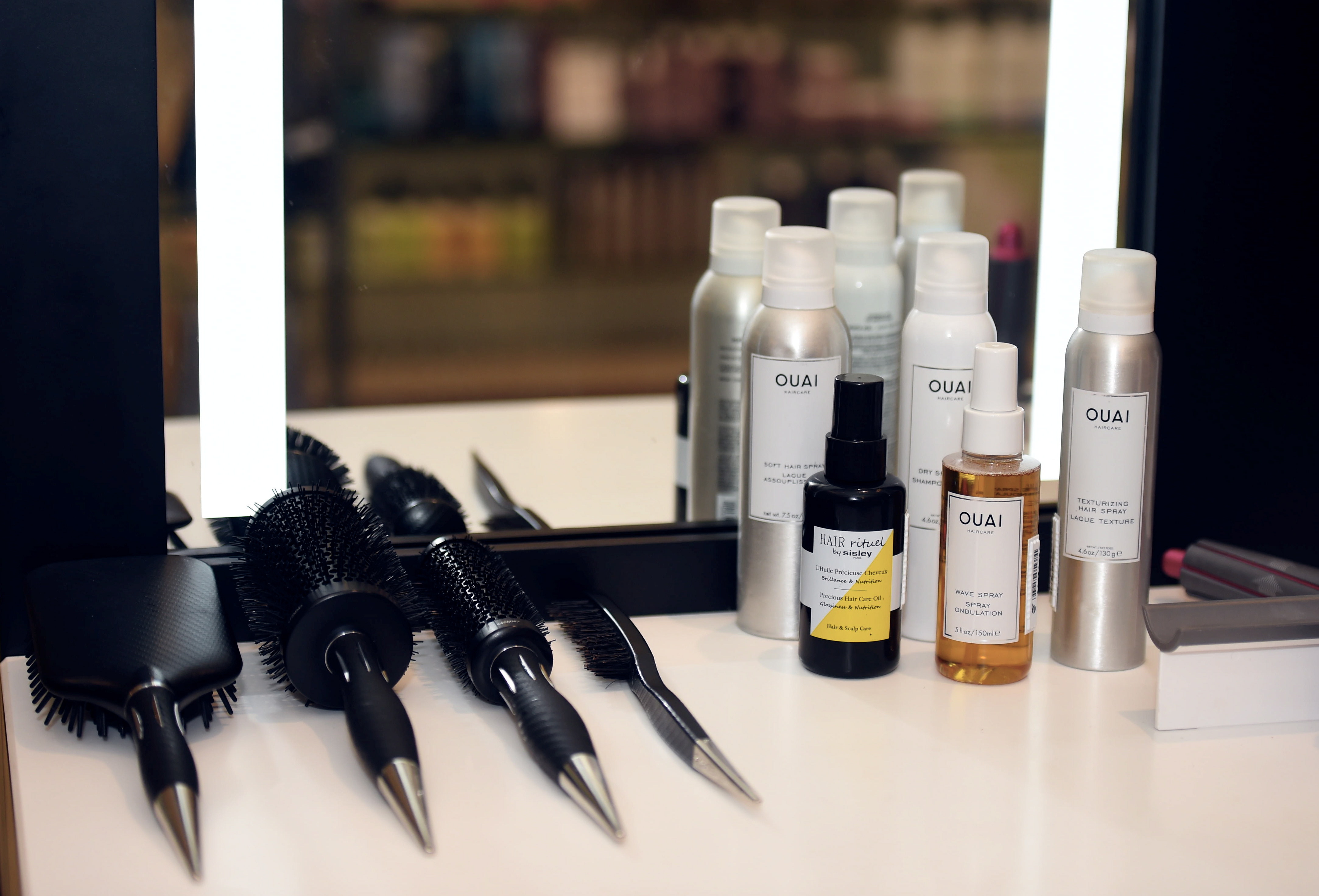 In addition to being a successful hair stylist, Jodie is also passionate about children's rights.
She said: "I also work for Aberdeen City Council as a children's rights development officer.
"I visit children's homes and let them know their rights and help to make sure their voices are heard."
Jodie concluded: "I really enjoy helping people and that's what I'm doing most of the time."
Have your hair styled for free every Thursday, Friday and Saturday from 9.30am to 5.30pm on the second floor of John Lewis.
Follow our step-by-step guide to achieve this look in less than 20 minutes
Section hair into three parts – bottom section, middle section and top section.
Dampen down each section with a spray of water.
Apply wave spray to hold the curl on naturally straight or fine hair. (Jodie used OUAI wave spray.)
Use Dyson Airwrap to curl each section of the hair in different directions to create voluminous curls.
Add texturising hair spray and use fingers to shake it through the hair. (Jodie used OUAI texturising hair spray.)
Click here for more beauty features.