Ruffles are back: Here's where to get the latest look on the high street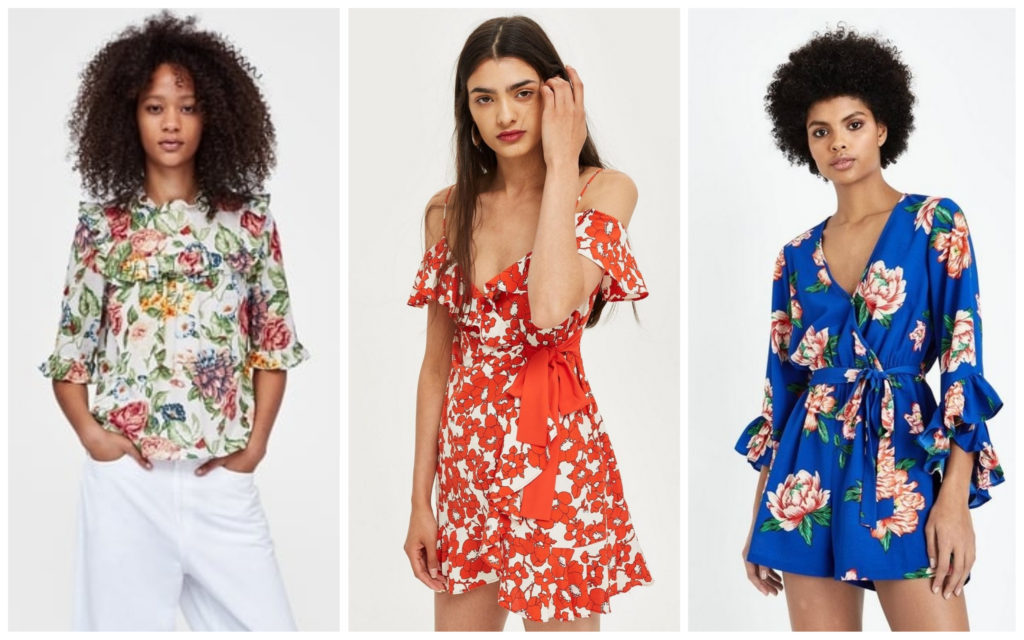 One of fashion's most popular trends this summer is making a comeback, yes, ruffles are in. And it doesn't matter whether you're looking to add a bold statement piece to your wardrobe or a soft, feminine touch there's something to suit all styles and tastes.
Ok, so ruffles can be a bit like Marmite – you either love them or hate them – but with all variations of ruffles now available, gone are the days of just having to rock the hard, more substantial, structured look.
Nowadays, ruffles are much more romantic and elegant, adding a delicate, relaxed look to any day time or night time look. Not only has this trend taken international fashion houses by storm, the high street is also loving this chic trend which can now be found in almost every store at the moment.
Check out some of our top ruffle picks which you can pick up from shops around Aberdeen.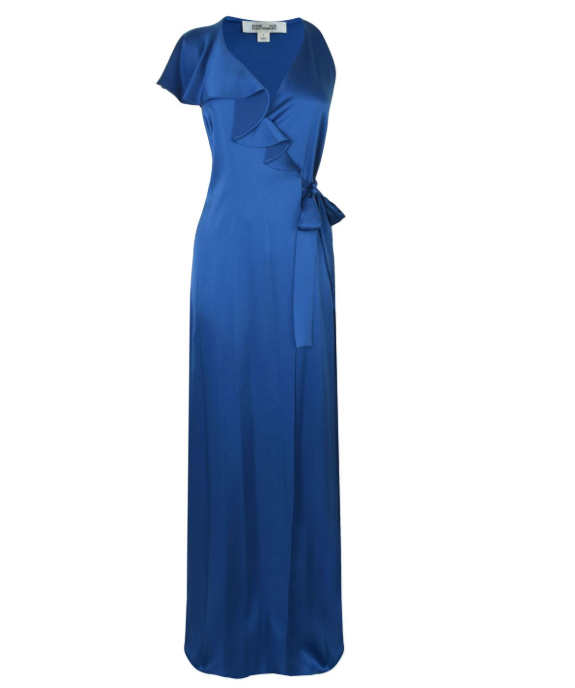 Diane Von Furstenberg Asymmetric Ruffle Wrap Dress
If you're looking to invest in a new statement dress, then this is the dress for you. This stunning, flowing designer maxi dress can be worn at the next black tie event and wouldn't look out of place on a beautiful exotic beach. Featuring a wrap style and a plunging v-neckline with ruffle detailing, the self-tie waist belt finishes this gorgeous piece off in style.Team it with a pair of sandals for a more casual look, or dress up with some elegant jewels.
£138, Cruise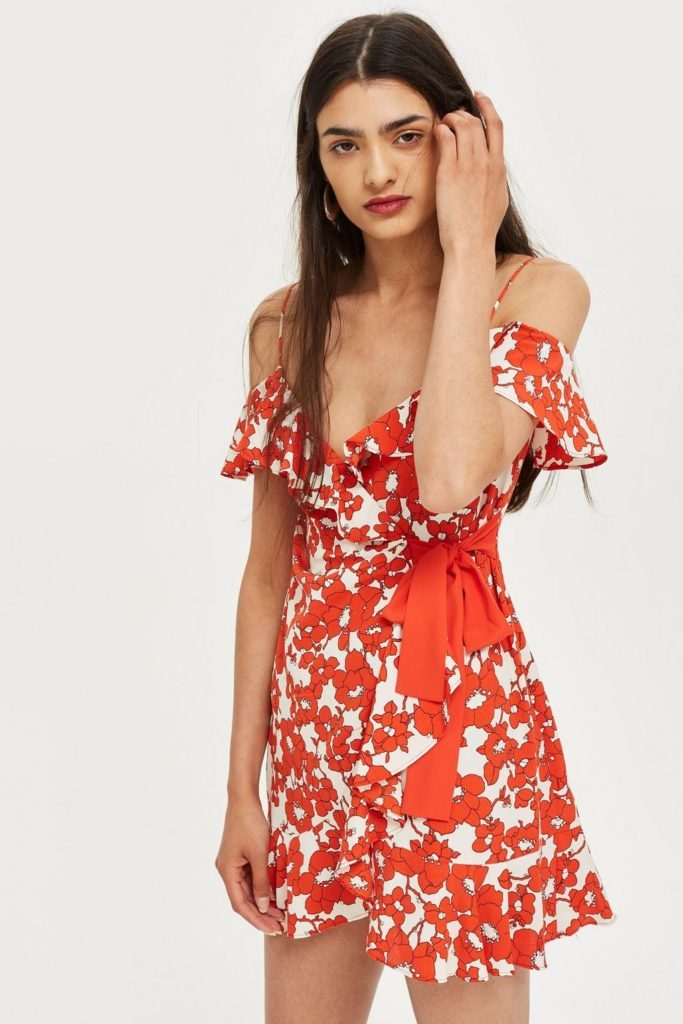 Poppy Ruffle Mini Dress
Looking for a dress you can take from day to night? Then this wee number from Tophop is for you. Team with sandals for a relaxed day look, and add statement heels and a small clutch bag to take your outfit to drinks with the girls attire. The delicate ruffle detailing and floral print adds a feminine touch.
£39, Topshop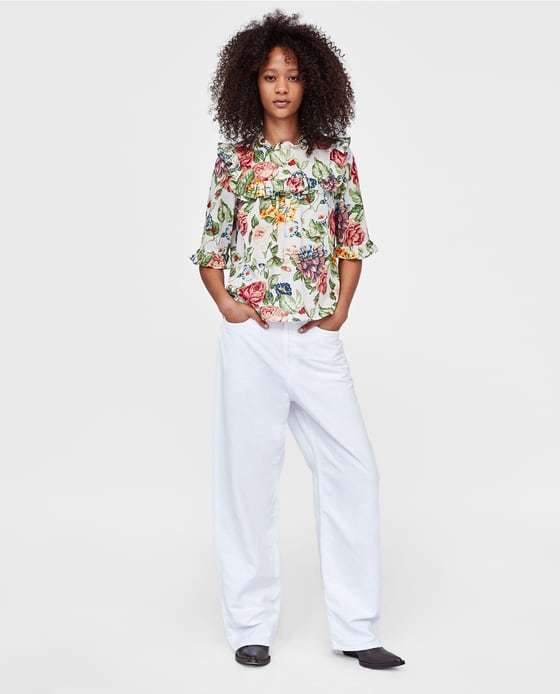 Ruffled Floral Print Blouse
A great staple for any wardrobe, this light blouse is ideal for summer. With its high collar with ruffle detailing and three quarter length sleeves it makes for a great piece to wear to picnics, gigs, or an afternoon spent in a beer garden.
£29.99, Zara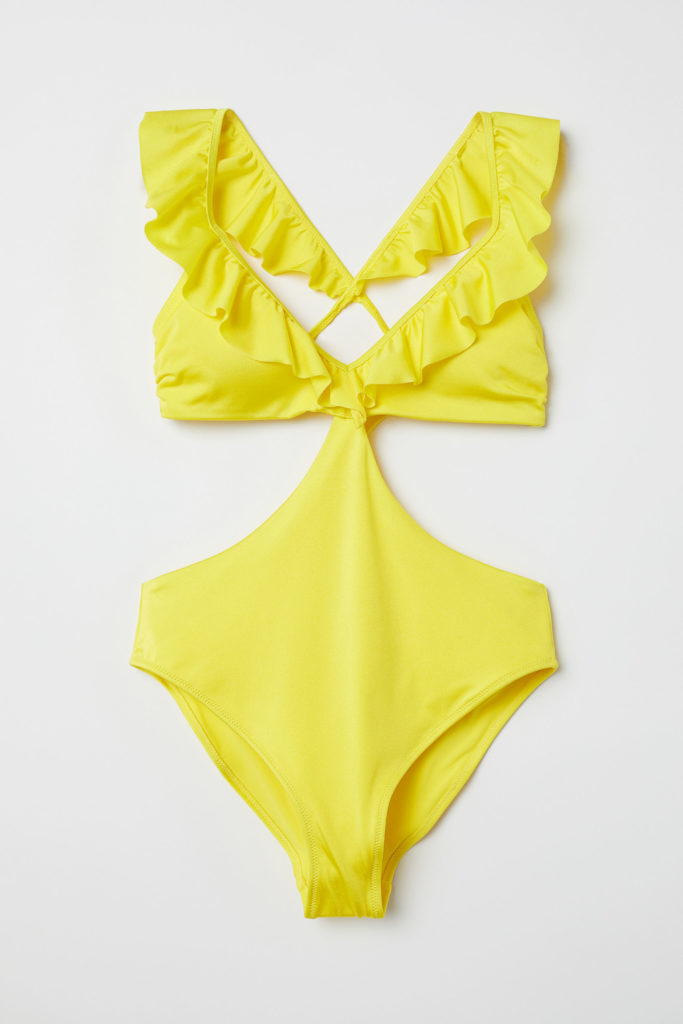 Swimsuit with frills
Want to be on-trend whilst you hit the beach? Why not grab yourself this gorgeous swimsuit. Coming in a variety of colours, you can go big and bold with this bright yellow number, or keep it classy and sophisticated in black. Either way you'll be turning heads on the sand.
£12.99, H&M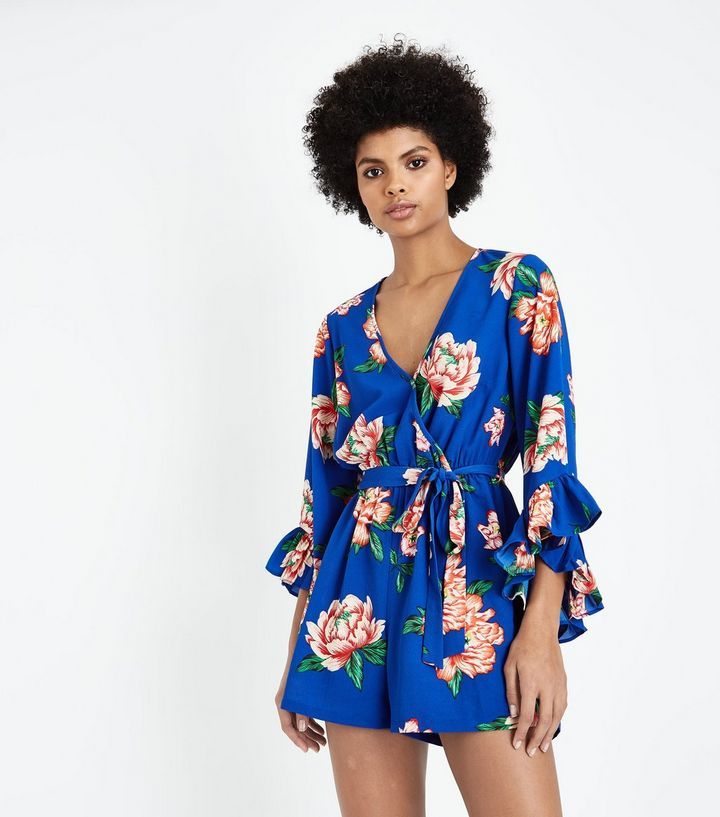 Blue Floral Ruffle Sleeve Wrap Playsuit
Inject a pop of colour whilst rocking this statement, yest subtle ruffle trend. Show off those legs and rock this piece at your friends next barbecue and bask in the enjoyment of everyone asking you where it's from…
£19.99, New Look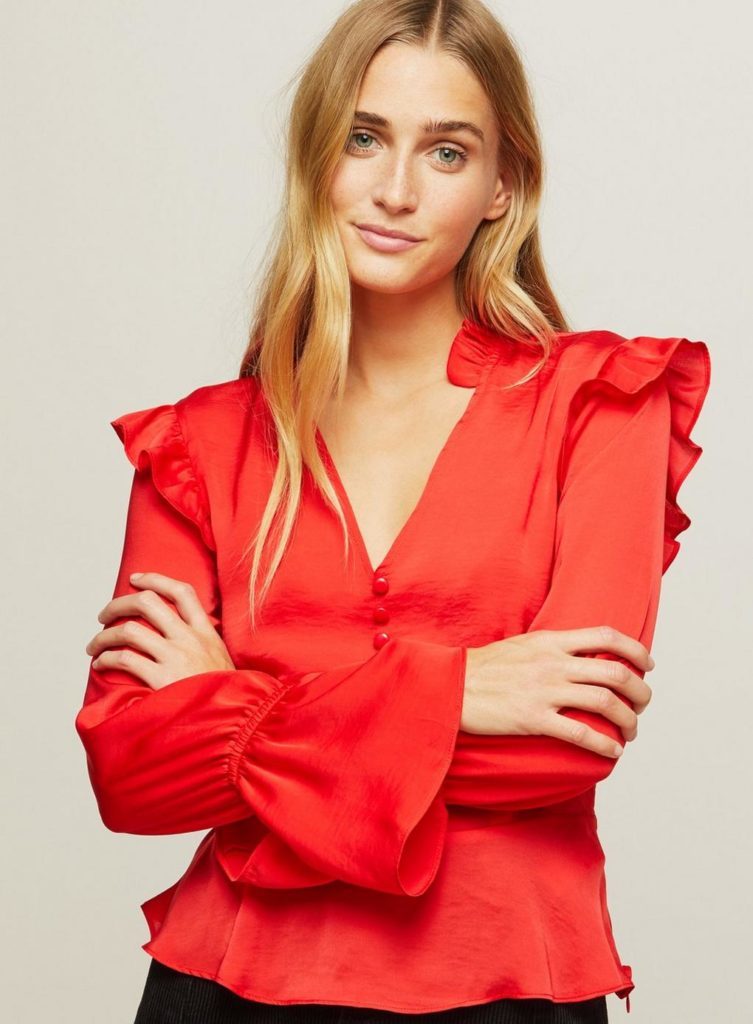 Red Button Ruffle Blouse
Working throughout summer? Us too. This cute top from Miss Selfridge is the perfect partner to add to your office attire wardrobe. Opt for a more relaxed, yet stylish look by pairing with a nice pair of cropped trousers, and at £10 just now, what's not to love!?
£10, Miss Selfridge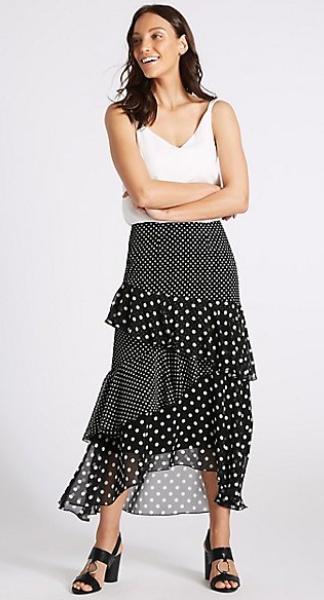 M&S Collection – Spotted Ruffle Maxi Skirt
Heading abroad somewhere hot this summer? Then this skirt is a must. Not only is it elegant, but it incorporates two different polka dot designs and an array of ruffles which means it will float beautifully as the breeze catches it. A good length for keeping cool, it's the perfect piece for a romantic meal out.
£45, Marks and Spencer