Look hot when it's cool: Aberdeen stylist Laura McNeil shares her fashion tips for this season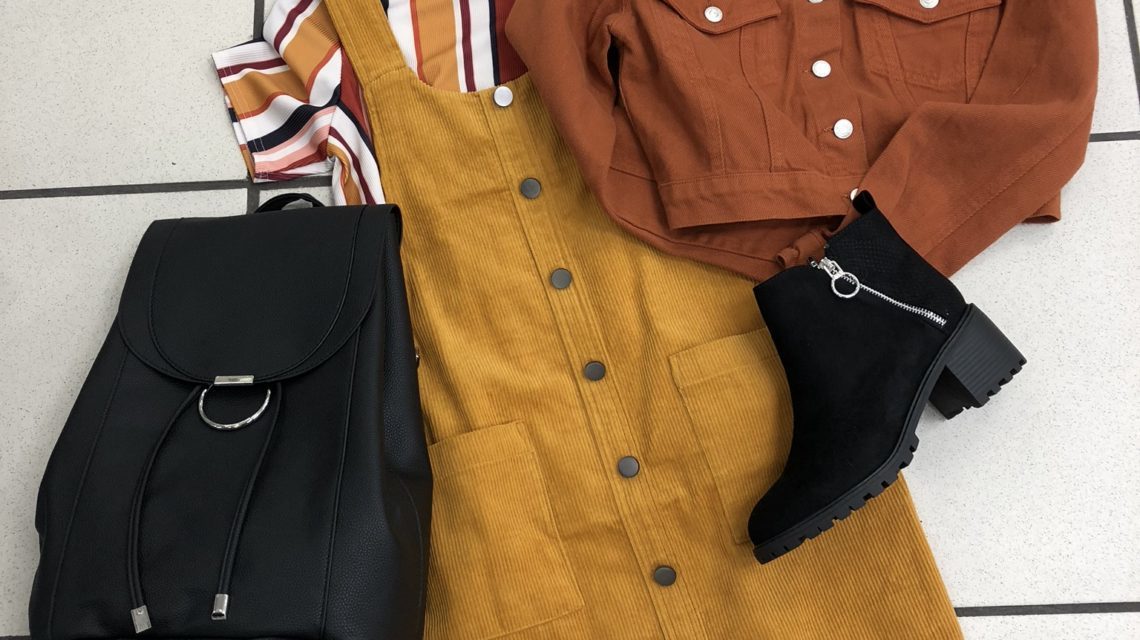 From cosy jackets to punky boots and a variety of bold and beautiful prints, autumn and winter fashion is everywhere right now.
Home to around 40 fashion brands, Aberdeen's Bon Accord Centre is a haven of inspiration for those looking to invest in key items, and with some of the UK's biggest fashion houses situated in the shopping centre, it's the perfect place to go to upgrade your wardrobe.
You're either going for autumnal hues or really bold, bright colours
Sharing her fashion tips for this season with Society readers is personal stylist Laura McNeil, who is also the Bon Accord Centre's style ambassador and works on all of their fashion events.
Working as a personal stylist for the past five years, Laura, who lives in Huntly, shares her must-have items and highlights what trends we need to be paying attention to.
Hand-selecting her favourite items from shops within the Bon Accord Centre, find out what you need to be investing in this season…
Prints
From animal print and checks, to short kilts taking inspiration from the 1990s film Clueless, there are so many patterns and designs to choose from right now.
"All types of animal print are in just now. Leopard, snakeskin and zebra prints are very popular," said Laura. "The Topshop snakeskin skirt is brilliant and it's also good to mix and match these different prints with one another, as well as wearing them as stand-out pieces.
"Check is very also very in. The jumpsuit from Miss Selfridges is well teamed with the bobbled fluffy jacket.
"There are lots of trousers and other larger pieces that work very well with check print.
"The tartan trend is very much focused around women's kilts. Short in length and bright in colour, this 1990s-inspired look is also proving trendy."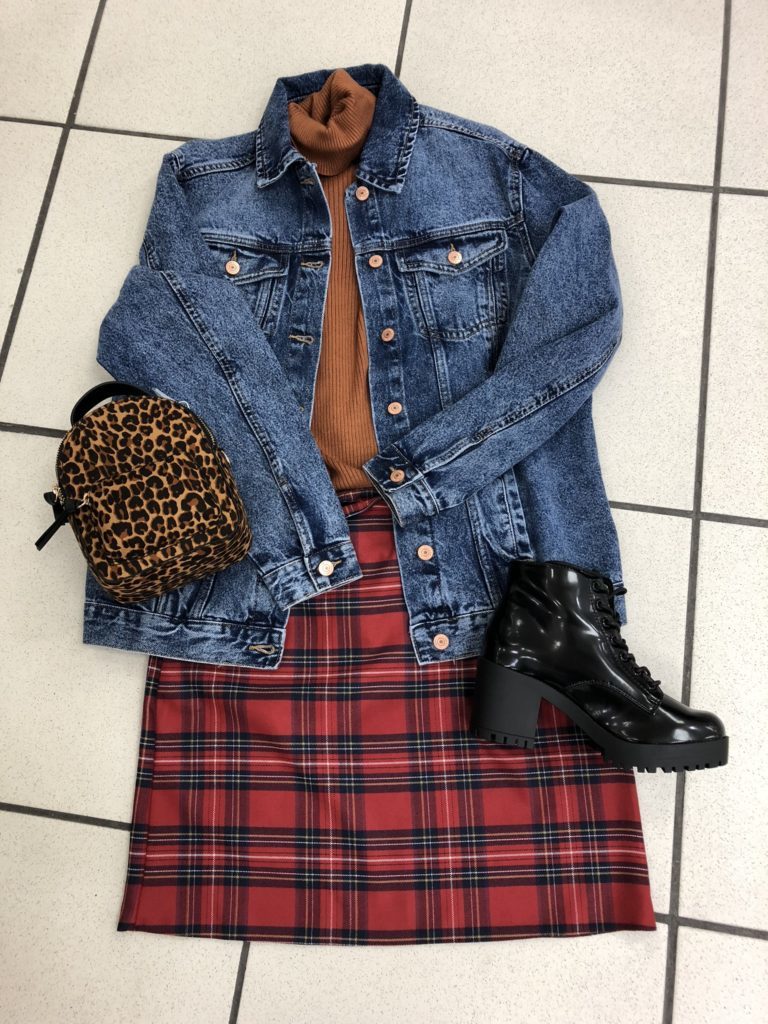 New Look Kilt Outfit: Kilt | £12.99 Boots | £29.99 Bag | £15.99 Jacket | £34.99 Roll Neck | £17.99
Textures
From soft, teddy-bear-like materials to 1970s corduroy, fashion is once again reinventing itself with the use of classic materials.
"Corduroy, which is a rigged fabric that was popular in the 1970s, is extremely big just now, and the borg textured jackets are also very in," said Laura.
"The brown one I've paired with the River Island leather effect trousers is exactly what's trending. It's like a teddy bear and is super cosy and has been a big hit with students – they love it."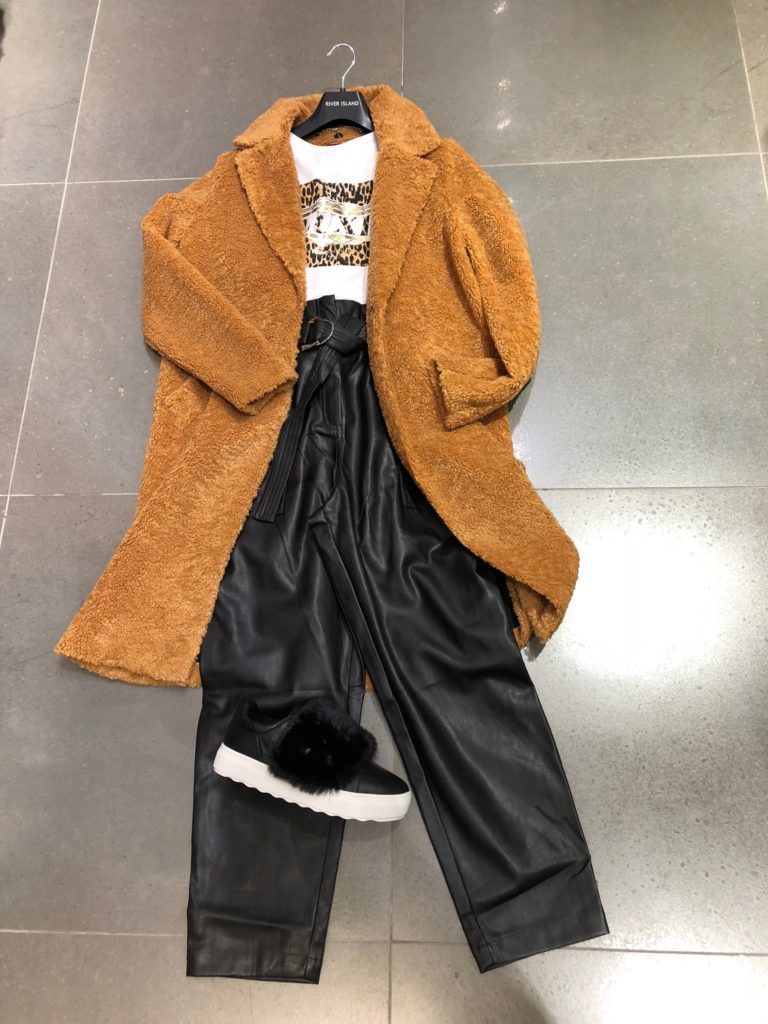 River Island Borg Coat and Leather Outfit: Borg Coat | £85 Leather Trousers | £46 T-shirt | £18 Shoes | £36
Colours
Burnt browns, mustard yellows, reds and greens all symbolise the autumn season perfectly. And with a variety of bright colours also available just now, there's something that will suit all tastes.
"Autumn hues are very much the focus at the moment. The mustards and browns are very prominent and in every shop on the high street," said Laura.
"On the other end of the scale there are some really punchy bright colours, like the kilts. The Topshop bright orange puffer jacket I've teamed with the bright yellow jumper and the bright green puffer from River Island are perfect examples.
"You're either going for autumnal hues or really bold, bright colours. I tried to mix these in with the camouflage and the snakeskin prints to give it a bit of a clash between colours and prints."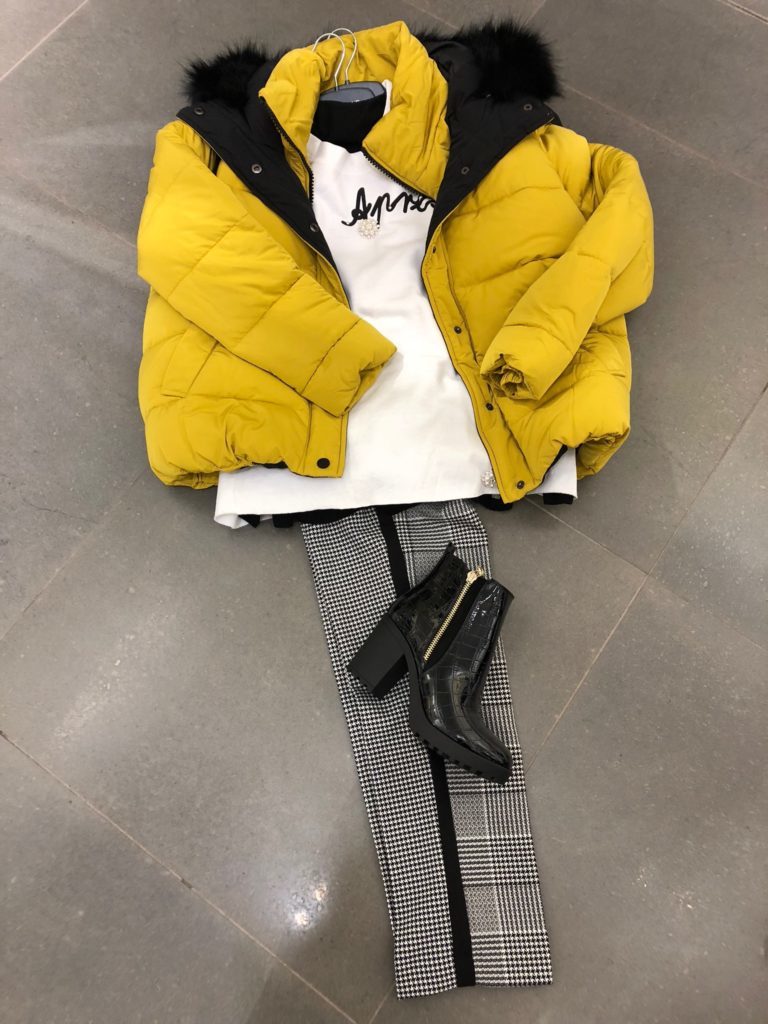 River Island Checkered Trousers Outfit: Boots | £42 Yellow Jacket | £75 Checkered Trousers | £38 T-shirt | £18
Layering
Keeping cosy but looking stylish at the same time is easy when layering items of clothing.
"Turtle neck layering is also in and totally changes the way an outfit looks," said Laura.
"It's all about warming up your outfits and being able to wear pieces you've worn earlier on in the year and taking them into the colder seasons through layering."
Boots
Think classic Chelsea boots with a punky, tougher upgrade.
"The boots style of this season are actually toughening up quite a bit," Laura said.
"What you find on the high street is a much thicker sole with a lot more grip and ones which are lace up with studs and things on them.
"They're really interesting-looking boots and Kurt Geiger has a brilliant selection.
"Everyone from River Island to Topshop and New Look have them, they're like that Doctor Martin kind of style and are a bit more punky."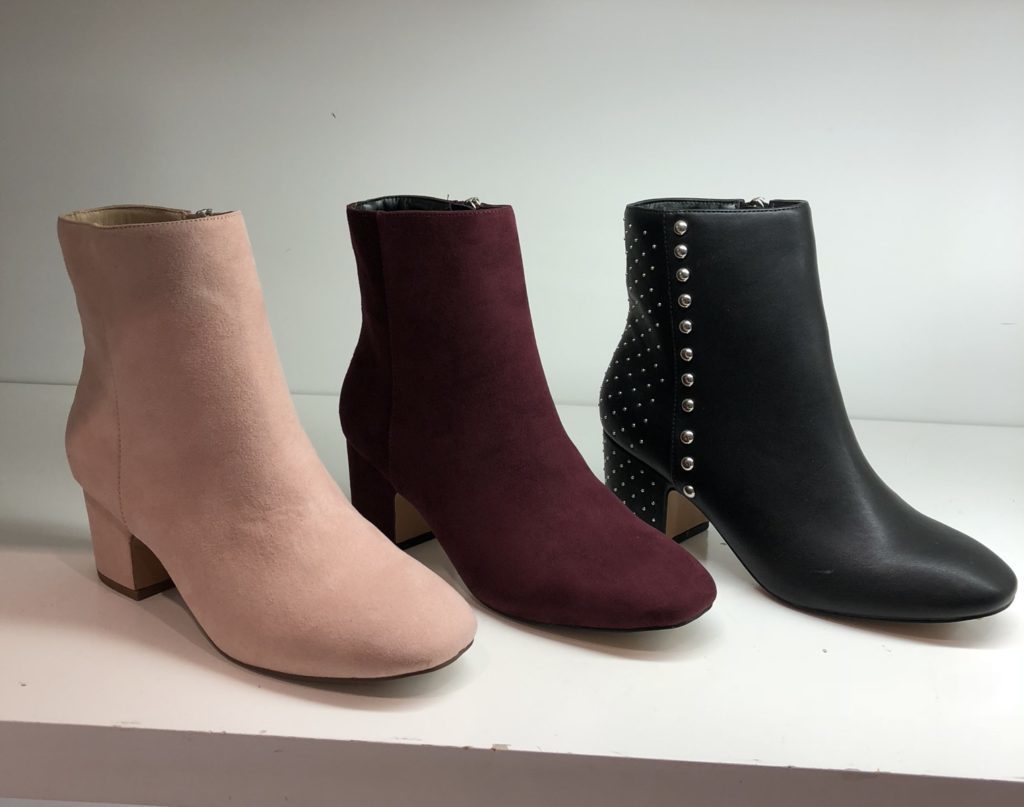 Kurt Geiger Taio Boots: Pink | £89 Burgundy | £89 Black | £99
Jackets
Wrap up warm with the perfect statement jacket.
"Styles of jackets that are big just now are the borg teddy jacket, the puffer jacket, the check long line jacket and a classic trench," said Laura.
"You'll find a number of interesting styles and colours of trenches available – it's all about reinventing the classic and making it more interesting."