Anna O'Neill creates perfectly imperfect jewellery in Aberdeenshire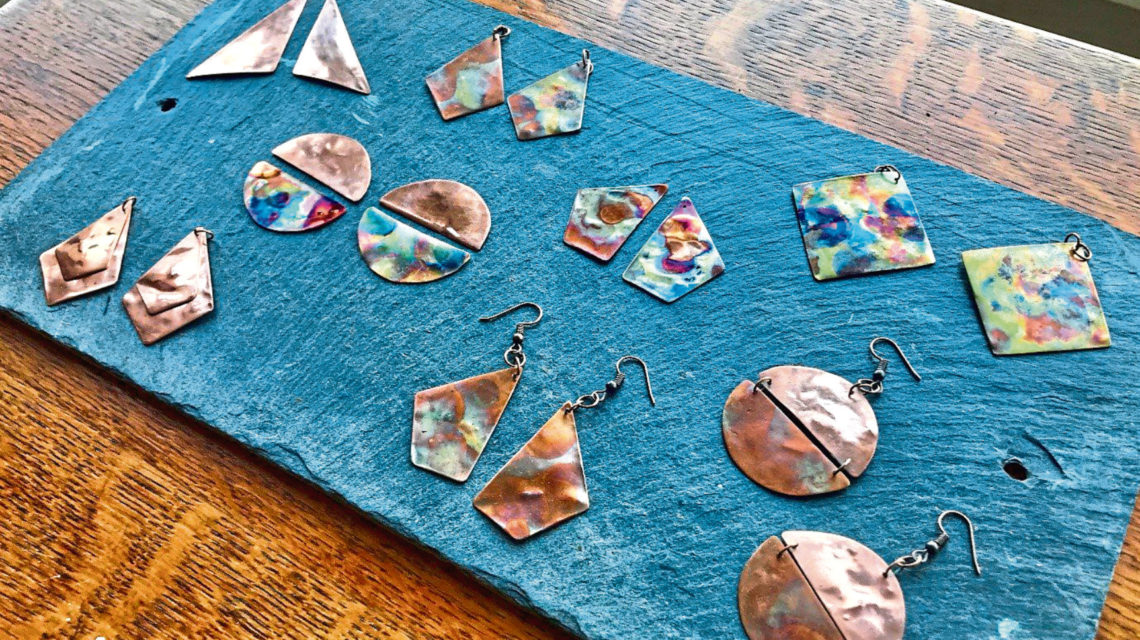 Making sea-inspired jewellery is the perfect way to relax for talented medical student Anna O'Neill.
With this in mind, she launched Seathrift last August.
"Medicine is not usually thought to be a creative subject, but I find that thinking creatively helps me with my studies," said Stonehaven-based Anna, who studies medicine at Glasgow University.
"During the first lockdown after my exams, I found myself at a loose end.
"I have always been creative and enjoyed art and wanted to do something productive with my interest."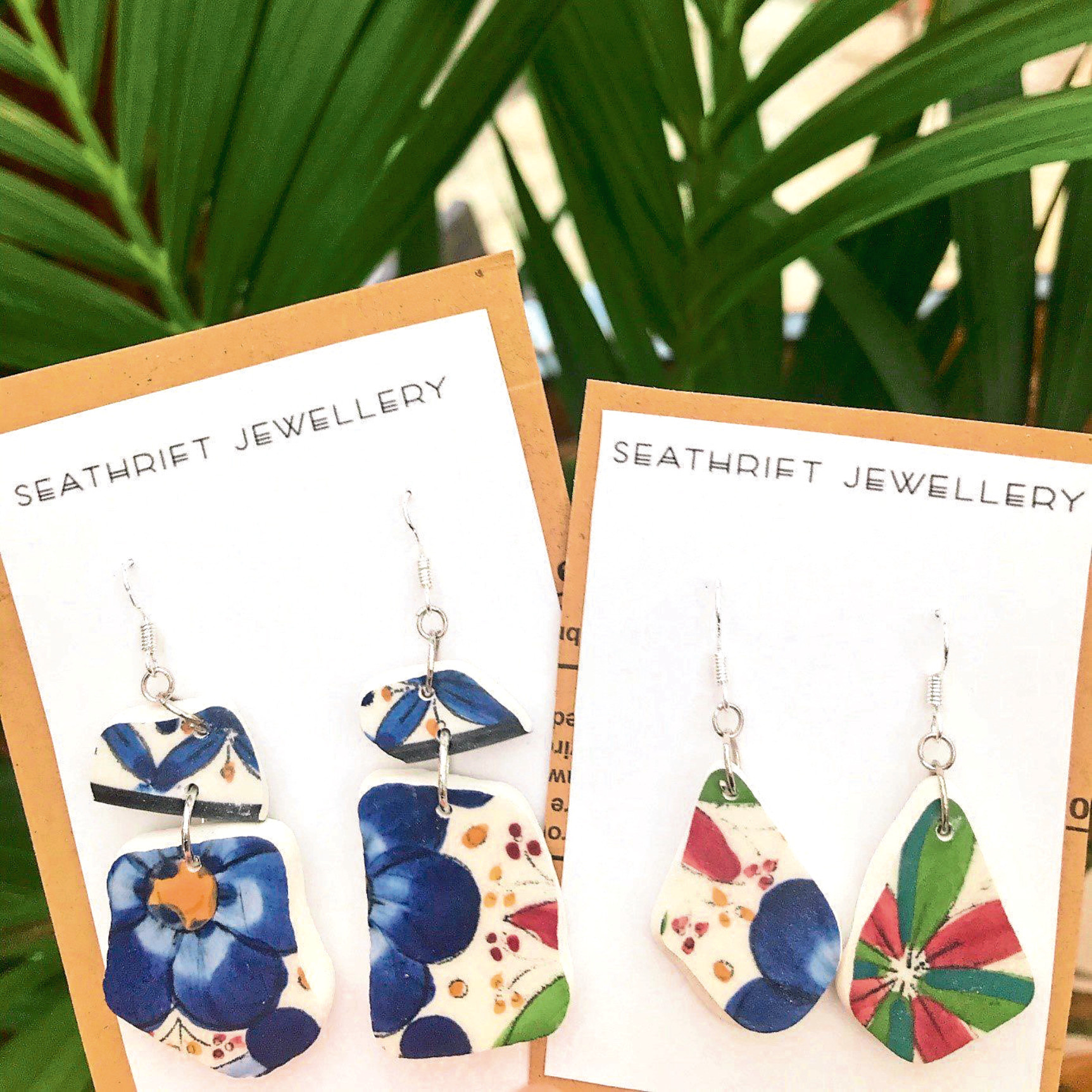 Having lived by the sea all her life, Anna collects little treasures every time she goes to the beach.
"As you can imagine, I have saved up quite a large collection," she said.
"I had an idea to combine both these hobbies and make earrings inspired by or using materials from the ocean.
"Initially, I was inspired by the materials that appear on our beaches and the way the sea changes them. These materials included sea glass, shells and sea pottery.
"This has developed into using materials that can be repurposed such as copper from an old fireplace.
"I enjoy finding beauty in materials people toss aside without a thought."
While Anna hopes to expand her range of materials, she want to keep the ethos of "imperfect beauty".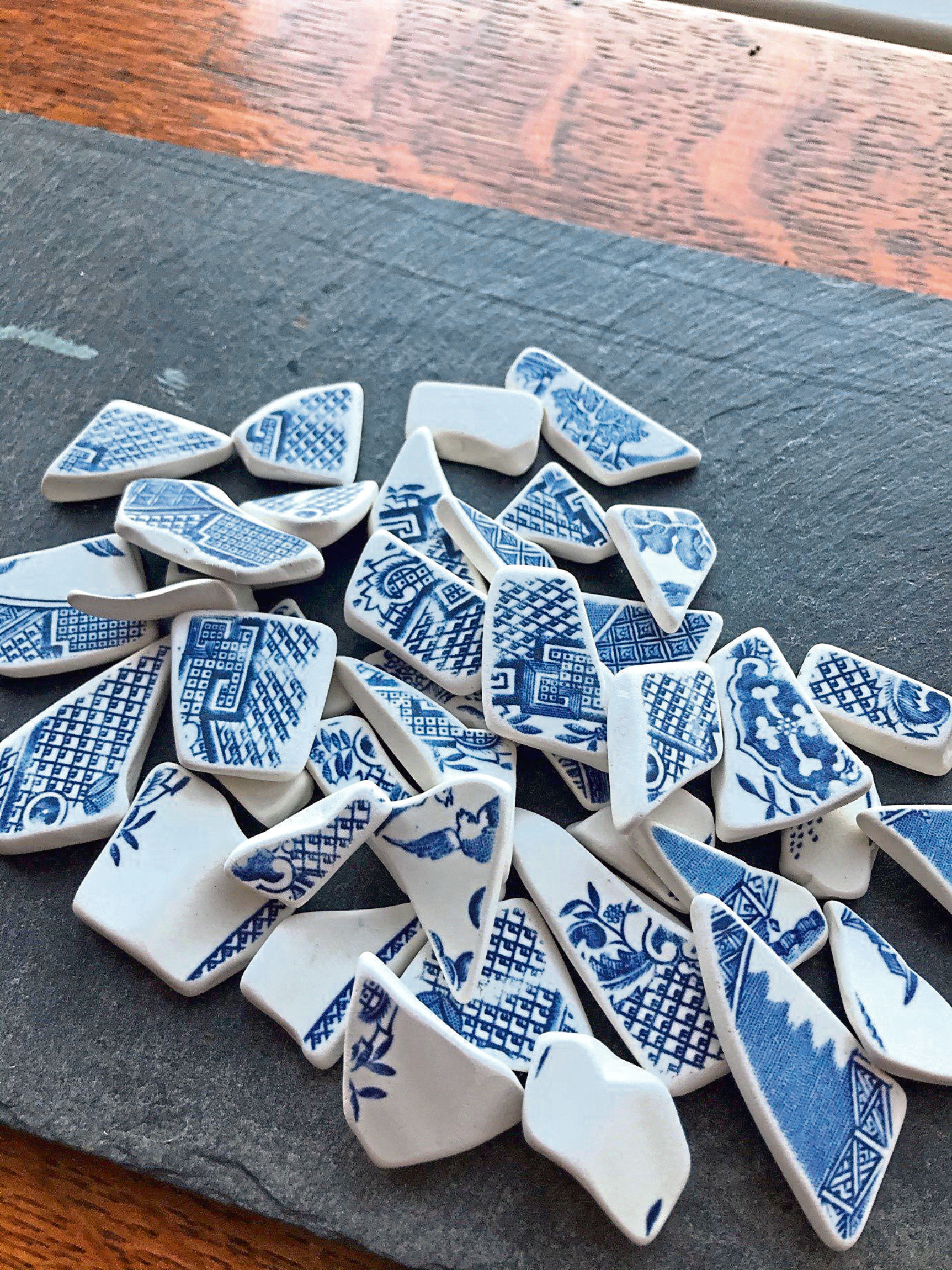 Some of Anna's striking, best-selling jewellery is made from a china plate.
She said: "I bought a china plate from a charity shop in Stonehaven and then used my rock-tumbler to mimic the effects of the sea and smooth the edges.
"Then, I made these pieces into earrings.
"I think these designs are so popular because they remind people of the beach – and who doesn't like a day at the beach?
"Additionally, the subtle difference between each of the earrings in a pair and their honest imperfect appearance is what people really like."
At the moment, Anna enjoys creating copper earrings.
She said: "Copper is an exciting material to work with, as you can really get imaginative with shapes and finishes such as flaming, polishing and verdigris.
"I love the combination of the beads and copper – I think the contrast of the colours really complement one another."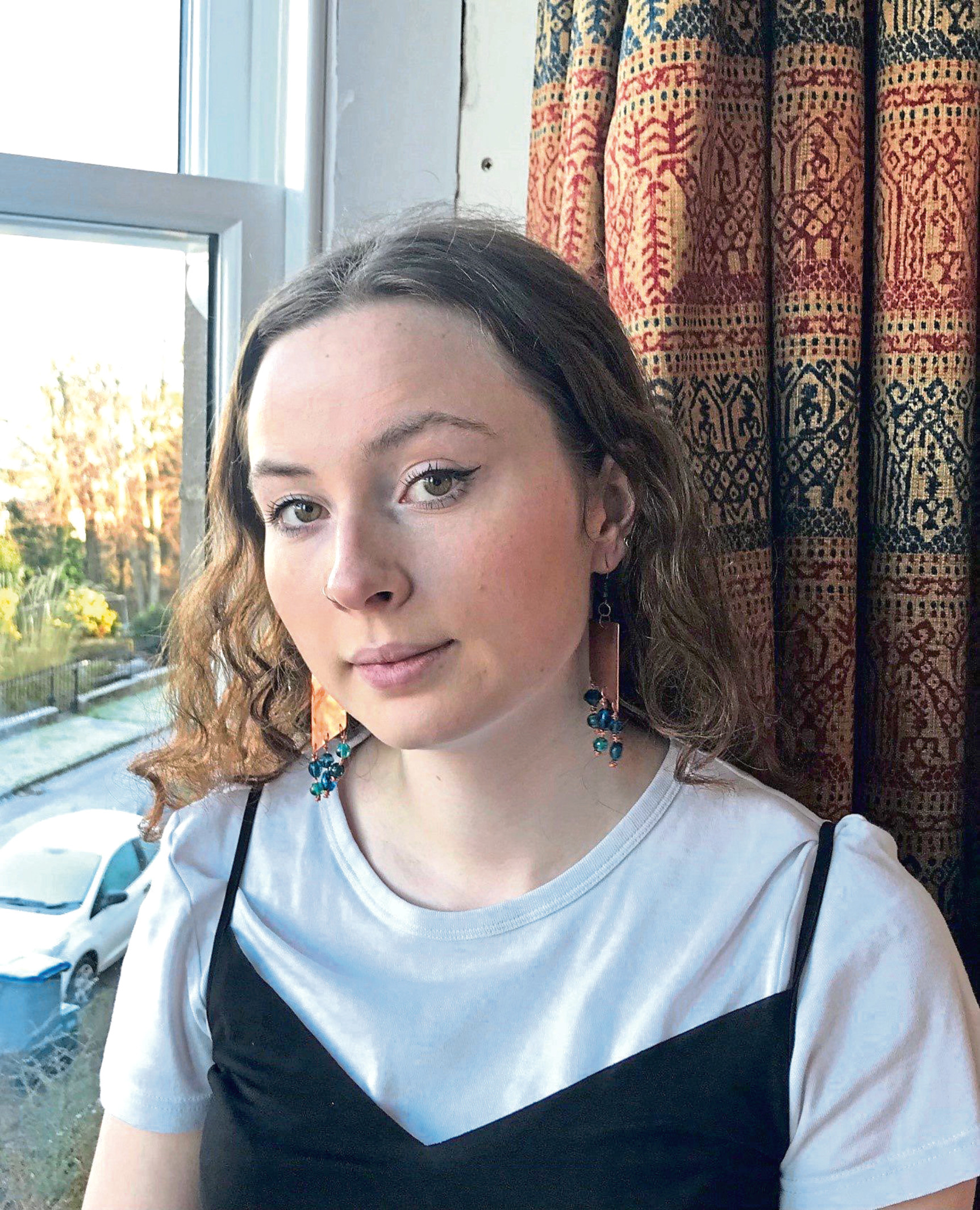 Anna is also passionate about sustainability.
She said: "The main ethos of my business centres on low impact and sustainability.
"As most of my inspiration and materials come from nature or are recycled, it is very important to me to continue this through the packaging as much as possible.
"I think sustainability is really important.
"We live on a beautiful planet where nature creates stunning things, and I feel it is imperative to not contribute to its destruction where possible."
Even though Anna set up Seathrift only six months ago, she has already shipped her jewellery all across the UK and to the US.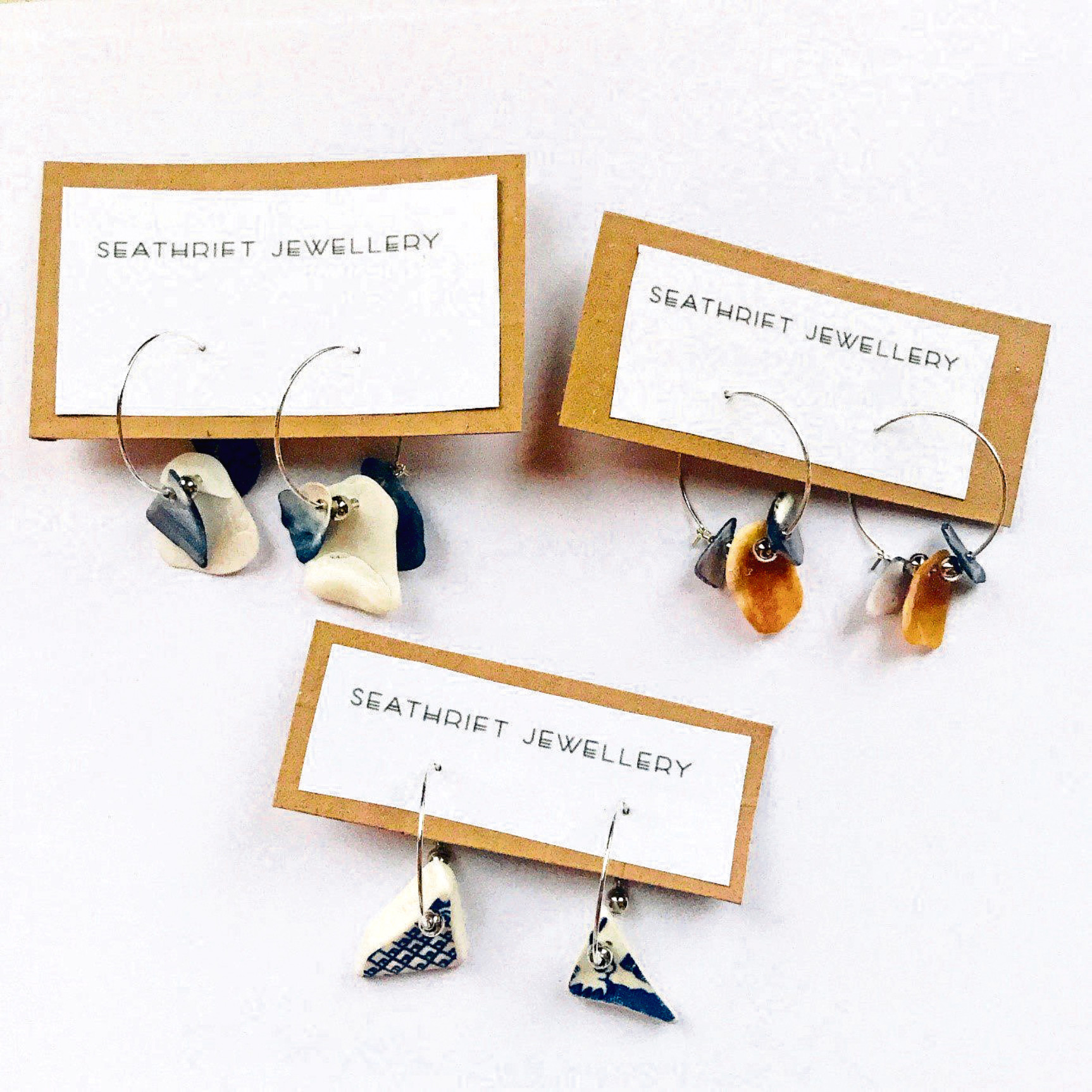 Anna, who works from her parents' garage in Stonehaven or her student flat in Glasgow, would love to continue creating jewellery in years to come.
Her plans for the hopefully not-too-distant future include attending local craft fairs.
Since she started her jewellery business during lockdown, Anna hasn't yet had the chance to attend any local markets or fairs, but she says she's a keen vintage and local shopper.
"Hopefully once the pandemic eases, the opportunity will arise to attend fairs and also see other people's work."
Visit etsy.com/uk/shop/seathriftshop for more information and to shop