Fabulous fashions for new year fun with Debenhams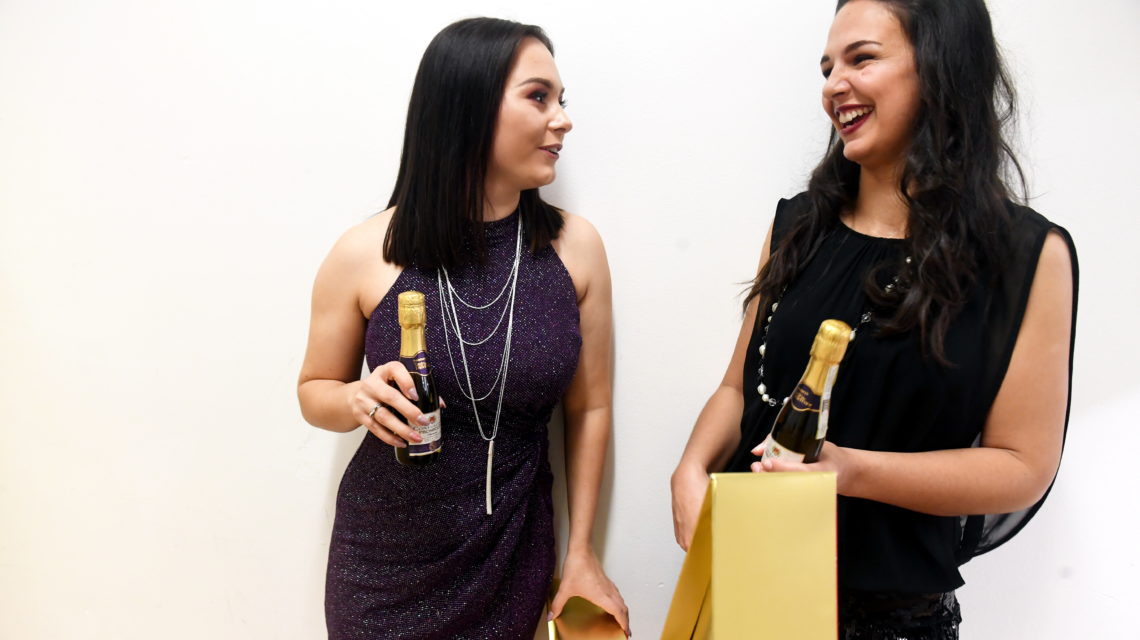 Your Christmas dress for the year has been and gone, but now it's time to turn your attention to getting Hogmanay ready.
With the occasion just around the corner, we're not sure if we should be sporting the jumpsuit of the moment, a classic sparkly dress or a trendy top and skirt combo.
On hand to help Society readers get party ready for the celebrations, Debenhams in Aberdeen's Trinity Centre has you covered.
Whether you're looking for a more low-key outfit for a friend's house party or the ultimate glamorous dress, Johanna Eriksson, a personal stylist at the department store, has picked out her must-have New Year's party pieces.
Working for the company since February this year, the former fashion graduate of the University of Denmark has lived in the north-east for the past year and a half after falling in love with the country on her Erasmus exchange which resulted in her studying at Robert Gordon University.
One of three personal stylists, Johanna works full-time and her colleagues work weekends.
A free service that can be used at any time by anyone, the appointments – both individual or group – can last from 45 minutes to up to two hours.
Johanna said: "We recommend people book in advance, but they can also drop in when there's a free space. We've got appointments that last from 45 minutes to two hours – it all just depends on how long the client would like to spend and how much clothes they'd like us to pull.
"Everyone gets complimentary refreshment and can relax with some magazines as we go to fetch the hidden gems in the store. And it's both men and women that can use the service."
Hogmanay House Party
Perfect for a casual house party or New Year's dinner with friends, these casual looks can easily be dressed up or dressed down.
Johanna said: "These are something you can easily wear again. Both outfits have touches of navy in them and dark navy is a warm version of black which goes with so much – it's very complimentary. The fuchsia shoes I've added to the velvet suit look brings a pop of colour to the outfit and the tube top just adds that bit of sparkle.
"The velvet skirt and top look is perfect for a house party. The skirt's flower detailing is quite feminine, but it can easily paired with some chunky boots or a nice pair of heels. It's got a real party vibe going on and metallics are really in just now for the festive season, too."
Going Out
Dresses are very in vogue for parties and Johanna has picked out two very different favourites of hers which have been proving popular in the store.
She said: "I've incorporated the flapper girl-esque look of the 1920s with this Coast frill dress in black. It's the perfect outfit for a fancy bar and I've added the tights to keep warm. It's very classy and vintage-inspired looks are also big just now. This dress is very elegant and the sequin embellishment just adds that luxurious feel to it.
"This purple sparkle dress from Oasis has been super popular. It's so flattering and has a lovely sparkle to it. It hugs you in all the right places. It's not clingy and the higher neckline is very trendy just now. It's the perfect dress for going out in."
Black Tie Gala Ball
One category many of Johanna's customers struggle with, namely black tie events, seem to be where she is able to help advise most – especially around this time of year.
"Everyone always thinks for black tie you have to wear a long gown, but I've decided to change it up with the navy dress and the jumpsuit," said Johanna.
"The jumpsuit is super glam and the poofier sparkly Coast dress is so fashionable, too. It's got a beautiful rose gold finish and I've complemented that with gold accessories.
"That feathered shoulder shall adds elegance and full-on glamour to the jumpsuit look. It doesn't affect how warm you are and just sits beautifully on your shoulders. I've also styled the Coast diamante belt as a hair piece instead – I love getting experimental with accessories and using them in different ways."
For more information or to book an appointment with a personal stylist visit www.personal-shopper.bookings.debenhams.com or ask in store.