Interview with Gray's fashion and textiles student Emma Grieshaber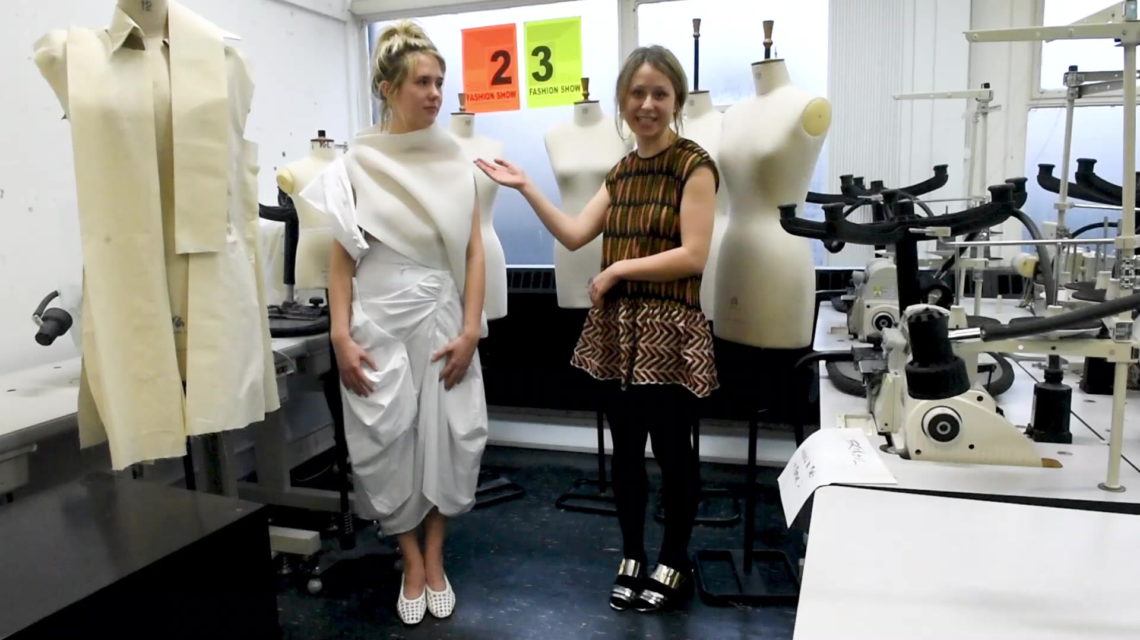 Emma Grieshaber, who studies fashion and textiles at Gray's School of Art, designed an attention-grabbing piece of clothing as part of her assessment for the Stage two and three fashion show.
Stage three student Emma, who recently received the J Gray Kilgour Medal and Weaver Incorporation's career enhancement award for her work in fashion and textiles at Gray's School of Art, had to create a garment inspired by the works of Scottish designer Bill Gibb.
We caught up with Emma to talk about her inspirations and chat about who she looks up to in the world of fashion.
She also revealed where she would like to see herself in a few years time and told us which piece of clothing she thinks everyone should own.
See the video below to find out more about Emma and her project.
Check out Emma's work on her Instagram here.
See a video from the fashion show below and click here for more photos.